When you shop through retailer links on our site, we may earn affiliate commissions. 100% of the fees we collect are used to support our nonprofit mission.
Learn more.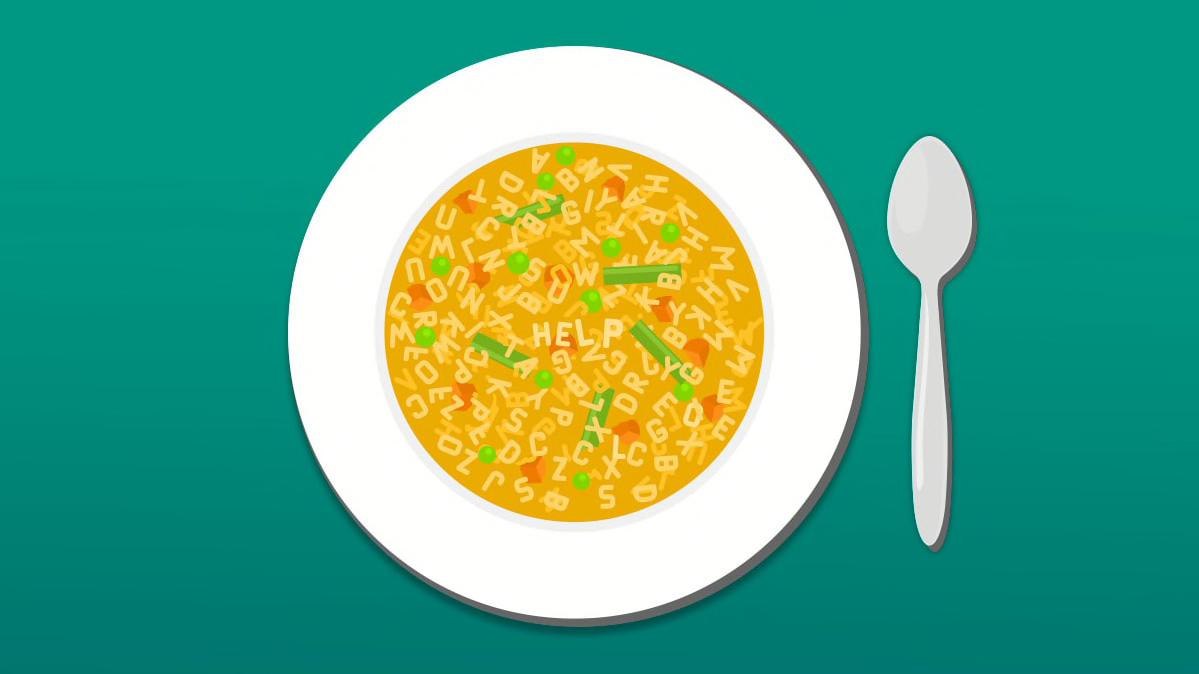 So your friend recommended a financial adviser, and now you're checking out the guy's website. His name is followed by one or more groups of letters, like C.F.P., C.L.U., and W.M.S. Those letters designate the kind of training and certification process the adviser went through to become a financial professional.
C.F.P., for instance, stands for certified financial planner. C.L.U. is certified life underwriter, and W.M.S. means wealth management specialist. They're among the nearly 200 financial adviser designations that American consumers are likely to encounter, according to FINRA, the financial industry's self-regulating body.
The alphabet soup of credentials can seem murky when you're seeking advice. When you want help with investing, planning for retirement, debt management, or tax planning, among other issues, which bunch of letters should you depend on?
Meet the Fiduciaries
Experts in consumer protection in the personal-finance field advise consumers to focus on designations that require financial professionals to be fiduciaries.
"A fiduciary relationship requires advisers to act in the best interest of the clients and to avoid conflicts of interests, or fully disclose and manage all conflicts or potential conflicts," explains Pamela Banks, senior attorney at Consumer Reports.
More on Financial Planning & Advisers
While some financial professionals are required by law to be fiduciaries, most are not, notes Micah Hauptman, financial services counsel at the Consumer Federation of America. An Obama-era fiduciary rule that required all retirement advice to be covered by a fiduciary standard was killed earlier this year in a court ruling.
Nevertheless, some professional organizations have standards of conduct that include a fiduciary responsibility, Hauptman notes. "By virtue of their professional designation, they willingly abide by it," he says.
A candidate looking to become a chartered financial consultant (Ch.F.C.), for instance, pledges to "make every conscientious effort to ascertain and understand, render that service which, in the same circumstances, I would apply to myself," according to the chartering organization, the American College of Financial Services.
But even when a professional takes that vow, there may be times when he or she is permitted to stray from it.
For instance, an adviser who is a C.F.P. must act as a fiduciary when providing specific services like retirement or estate planning, but not necessarily when picking investments. That conflict between the two roles occurs particularly when a stockbroker also is a C.F.P.
To address this, the CFP Board of Standards has revised its ethical code and standard of conduct to require a C.F.P. to follow a fiduciary standard for all financial advice, as of October 2019.
Bottom line for consumers: Work with professionals who will act in your best interest, and choose someone whose specific training and expertise aligns with your needs.
Below is a list of financial services you may be seeking and the types of advisers best suited to help. And it's not just because they pledge to work in your best interest. They also must complete significant training, testing, and continuing education, and meet other qualifications aimed at ensuring clients the best and most appropriate advice.
What Kind of Advice Do You Need?
• If you want general planning advice: Certified financial planners (C.F.P.s) can give guidance on investing, saving for retirement, drawing down savings in retirement, buying long-term-care insurance, financing college, estate planning, getting the right type of mortgage, and other personal-finance issues. C.F.P.s must have a bachelor's degree—or higher—from an accredited college or university, and three years of full-time personal financial planning experience or the equivalent in part-time experience (2,000 hours is considered one full-time year). They must take a certifying exam. They must take 30 hours of continuing education every two years. They must adhere to a code of ethics and standards of conduct.
• If you want to focus on insurance and estate planning: Chartered financial consultants (Ch.F.C.s) do work similar to C.F.P.s, but holders typically have more training in insurance and estate planning, notes Don Blandin, president and CEO of Investor Protection Trust, a nonprofit devoted to investor education. Candidates need to have three years of full-time business experience within the five years before they receive the designation. They need to pass a number of courses taught by The American College of Financial Services. They take a certifying exam. They must take 30 hours of continuing education every two years.
• If you want a planner with strong tax expertise: Certified public accountants who also have taken coursework and an exam on financial planning carry the title C.P.A./P.F.S., for personal finance specialist. They offer personal financial-planning services as well. (All C.P.A.s are fiduciaries, except for auditors, whose duty is to the public, Blandin notes.)
Before sitting for an exam for personal financial planning, C.P.A./P.F.S. candidates must take 75 hours of related courses within the five-year period. They must have the equivalent to 3,000 hours of full-time business or teaching experience in personal financial planning. As C.P.A.s, they're required to take continuing education courses, specified by the state in which they're certified.
• If you want help with debt, budgeting, and daily finance issues: An accredited financial counselor (A.F.C.) can address a variety of financial challenges, including debt reduction and family finances. "They do not sell investment products, but rather help their clients learn the process of saving and investing and help them develop strategies for reaching their long-term financial goals," Blandin says.
Candidates must have 1,000 hours of financial counseling experience, submit three letters of reference attesting to their professional competence and experience, and take self-study courses and an accrediting exam (undergraduate course work or professional experience may also be acceptable in lieu of the self-study courses). They must take 30 hours of continuing education every two years.
• If you want help investing in stocks: Barbara Roper, director of investor protection for the Consumer Federation of America, says her organization doesn't endorse a particular credential, but notes that chartered financial analyst (C.F.A.) designation might be worthwhile for clients looking specifically for help with stock-picking. The designation is "generally regarded as requiring rigorous coursework and testing," she says.
To take the C.F.A. certification exam, candidates must enroll in a C.F.A. education program, hold a bachelor's (or equivalent) degree or be in the final year of a bachelor's degree program, or have four years of professional work experience, among other requirements. The CFA Institute's Code of Ethics and Standards of Professional Conduct says, "Members and candidates must act for the benefit of their clients and place their clients' interests before their employer's or their own interests."
• If you are wealthy and need investment advice: Registered investment advisers (R.I.A.s) also are fiduciaries who specialize in investments; they typically deal with clients with $1 million or more in investable assets. Among other requirements, they must pass exams administered by the Securities and Exchange Commission.
Find Out What the Letters Mean
You can decode the letter designations of 188 financial adviser designations through FINRA, the financial industry's self-regulatory body. FINRA also offers BrokerCheck, to vet investment advisers' experience, registrations, complaint history, and other background information.