When you shop through retailer links on our site, we may earn affiliate commissions. 100% of the fees we collect are used to support our nonprofit mission.
Learn more.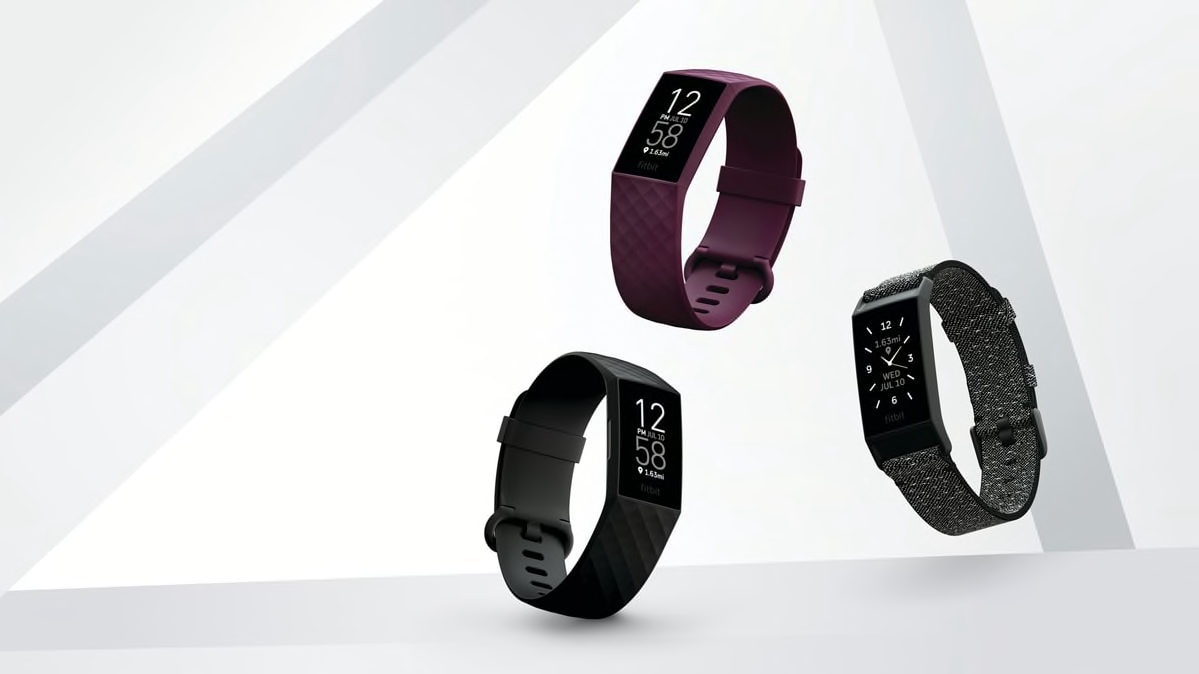 Fitbit is launching its first fitness tracker with a built-in GPS, allowing users to leave their phones behind and still track their workouts.
The Fitbit Charge 4 also features new heart rate tracking metrics, the Fitbit Pay mobile payment system, and controls for Spotify's music app.
The rollout of the new device, planned long before the coronavirus outbreak that has closed gyms and kept many Americans at home, puts the abilities of Fitbit's trackers closer to those of its smartwatches.
And that's good news for consumers. While many people are upgrading from traditional trackers to more fancy smartwatches, market analysts say, trackers still have fans.
According to the International Data Corp., a market research company, global shipments of wristband wearables jumped 37 percent last year, marking a notable improvement over the largely flat numbers of earlier years. By comparison, smartwatch shipments rose 23 percent.
The Charge 4, which comes in black, rosewood, and storm blue and black, costs $150. A special-edition version with an extra woven band with reflective elements is priced at $170.
Preorders are available on Fitbit's website and through select retailers, including Amazon and Best Buy. The trackers officially go on sale April 13.
Once the devices arrive in stores, we'll get to work testing them. In the meantime, here's a closer look at what they offer.
New Features
GPS: The built-in GPS lets you track your pace and distance in real time without using a phone. It also enables seven location-centric exercise modes, including a new outdoor workout feature for activities such as running, hiking, and walking.
Fitbit manages to pack in that hardware without raising prices or making the tracker visibly larger.
Active zone minutes: This is Fitbit's new heart rate metric. It's designed to give you a better idea of how long you spend in different heart rate zones during your workouts.
You earn credit for each minute of moderate activity in your fat-burn zone and double the credit for heavy activity in cardio and peak zones. To help you boost efficiency, the Charge 4 also provides real-time alerts when you change zones.
Fitbit Pay: Previously reserved for Fitbit smartwatches, this mobile payment option works with nearly 500 retailer services and 10 transit systems around the world, including the New York City subway.
Spotify: This is the first Fitbit tracker featuring controls for your favorite playlists and songs. You can choose, play, shuffle, and skip songs without having to pull out your phone.
More sleep tracking: The Charge 4 will eventually include the Smart Wake feature found on Fitbit's smartwatches. It uses machine learning to determine the best time to wake you each morning. And you'll be able to use the tracker to get a Sleep Score, a daily look at the quality of your sleep.
Fitbit Premium: New users can get a 90-day free trial to this paid subscription. It offers customized guided programs, advanced sleep tools, personal insights, workouts, and fitness challenges, along with a health report to boost activity, improve sleep, and promote healthy eating.