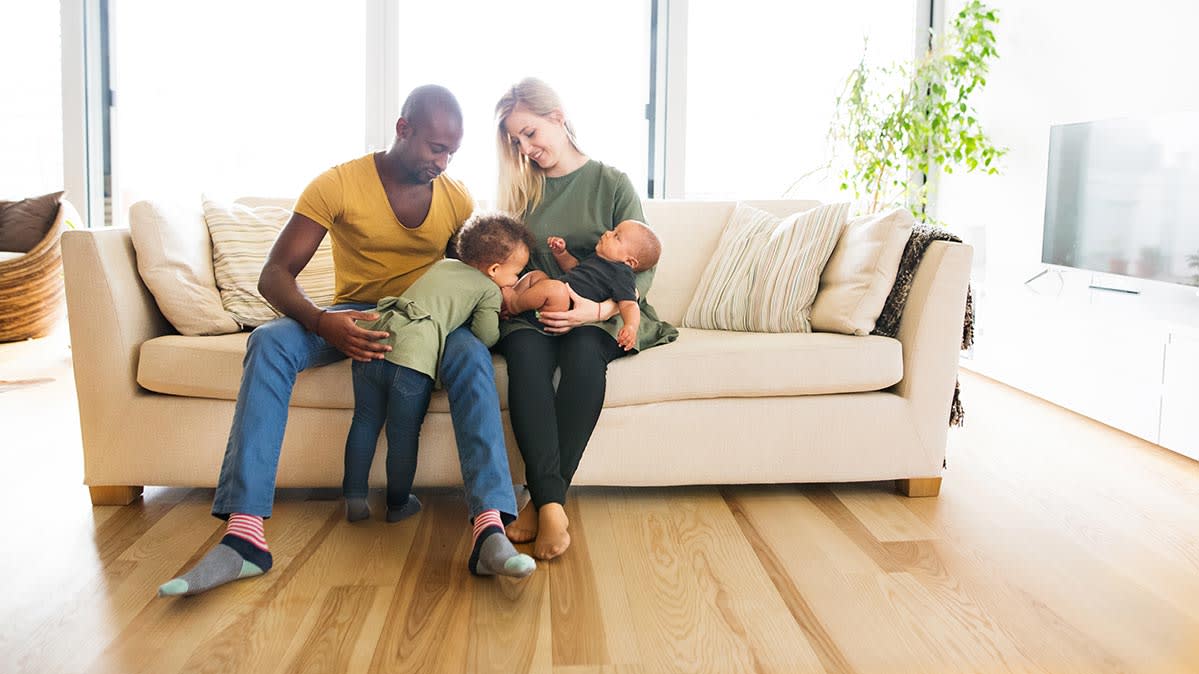 Flooring takes up a lot of real estate in any room, and given its visual impact, you'll want to make sure it lasts more than a few years. But when you consider all the flooring options on the market, it can be tough to know which material to go with.
"Is there potential for moisture or spills? How much traffic will the space have," says Joan Muratore, a senior test engineer who evaluates flooring for Consumer Reports, "Ease of cleaning and maintenance is something else to consider."
If you need help thinking through the functional aspects of flooring, check out our buying guide to the best types of flooring for each room. If you already have a sense of which material you're looking for, well, you're almost there: Take a look below at our top picks in five categories of materials, based on CR's extensive lab testing.
We test wear resistance by subjecting a 6-by-6-inch sample of each flooring material to an abrasion machine fitted with a fine sandpaper disc, and assessing each sample for signs of visible wear after each cycle of sanding.
To test a floor's resistance to denting, we drop a heavy, blunt weight that has the same impact as a large can of tomatoes, plus smaller, lighter, pointier objects that serve as proxies for kitchen utensils. Our testers drop the weights from progressively higher release points, examining the flooring for visible denting after each drop. The higher the drop before damage becomes evident, the better a floor's dent-resistance rating.
We evaluate potential for fading by exposing part of a sample of flooring to UV rays for two weeks straight, then comparing the exposed portion to an unexposed portion. This gives us information on what can happen to a section of flooring that gets more sunlight than the rest of a room over time.
Should You Do It Yourself or Hire a Pro?
That depends on whether the material can be installed as a floating floor, or whether it should be nailed or glued into place.
With a floating floor, the pieces click together to create one large puzzle that can be installed right over an existing floor; its own weight will keep it from shifting, and the walls hold it in place. It has the advantage of being relatively easy to remove, which comes in handy if you make a mistake while you're laying the floor or if you want to change it out for something different in the years to come. (We indicate which flooring can float in our extensive ratings.)
This approach doesn't work with solid wood and porcelain tile—both of which get attached directly to a subfloor. (Wood is either nailed or glued, and tile is set in a bed of mortar.)
Below are CR's top-scoring options for engineered wood, laminate, linoleum, prefinished solid wood, porcelain tile, and vinyl flooring, plus a runner-up in each category.
For a full picture of what's available in the five categories below, check our ratings of more than 70 flooring products.
Prefinished Solid Wood Flooring
This flooring consists of factory-finished planks and is available in a variety of wood species. It can survive more scuffs than unfinished hardwood but designwise still add lots of warmth and character. As a whole, this category doesn't do well when it comes to dent resistence—many in our ratings earn a Poor.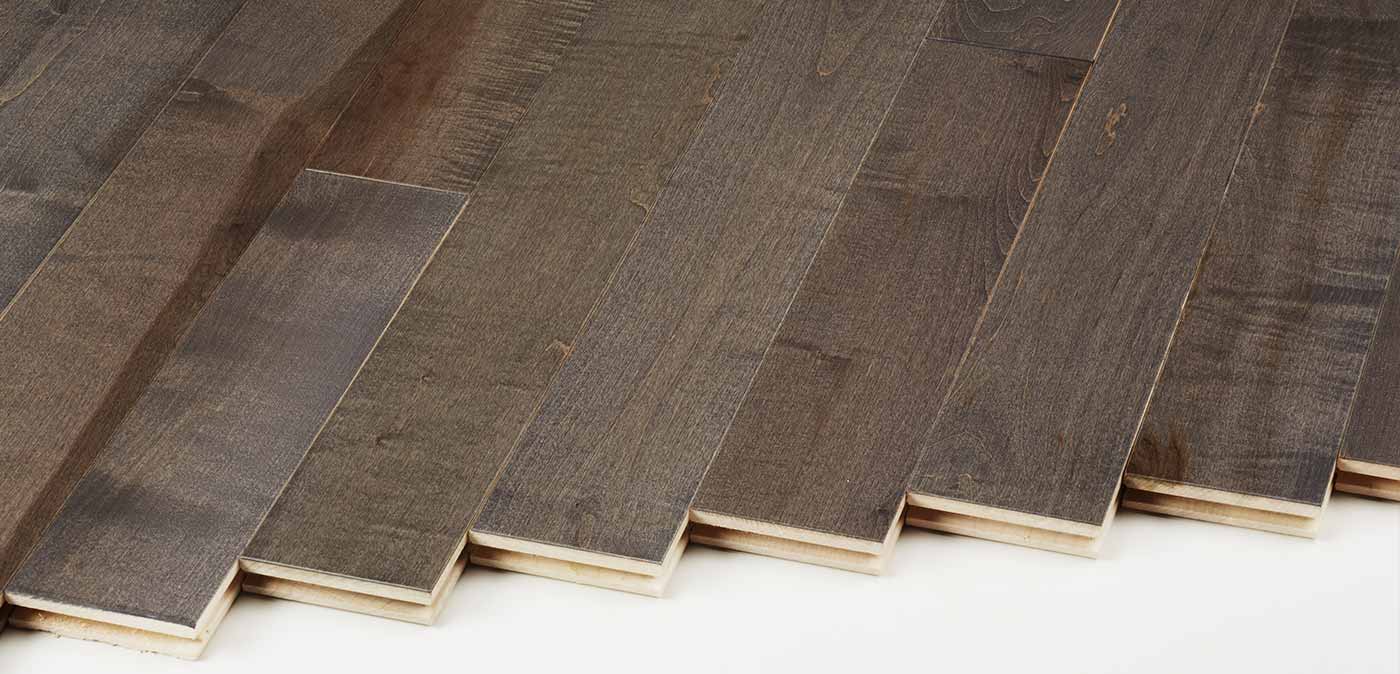 Best: Lumber Liquidators Builder's Pride Select Pewter Gray Maple 10040807
Price per square foot: $4.20
CR's take: For several years, this Lumber Liquidators option has won the top spot in our ratings of prefinished solid wood flooring. It earns a rating of Excellent for resisting foot traffic and scratches, and it costs less than other top models. This flooring can be nailed or glued into place, depending on the subfloor material.
Runner-up: Armstrong Paragon Original Ember SAKP59L401
Price per square foot: $7
CR's take: This is the only other model in this category that receives an Excellent rating for ability to resist wear from foot traffic. This flooring also does well in retaining its color when exposed to ultraviolet rays; it won't fade as much as others might in sunny rooms. As for installation, it needs to be nailed down to a plywood subfloor.
Engineered Wood Flooring
Made from several layers of plywood bound together by adhesives and topped with a layer of solid wood, this floor type simulates the look and feel of hardwood, but has one important advantage: The plywood substrate makes each plank less susceptible to seasonal shrinking and swelling than solid wood, which minimizes gaps between boards that can appear in dry conditions. (We have no runner-up in this category because none of the other products tested well enough for CR to recommend.)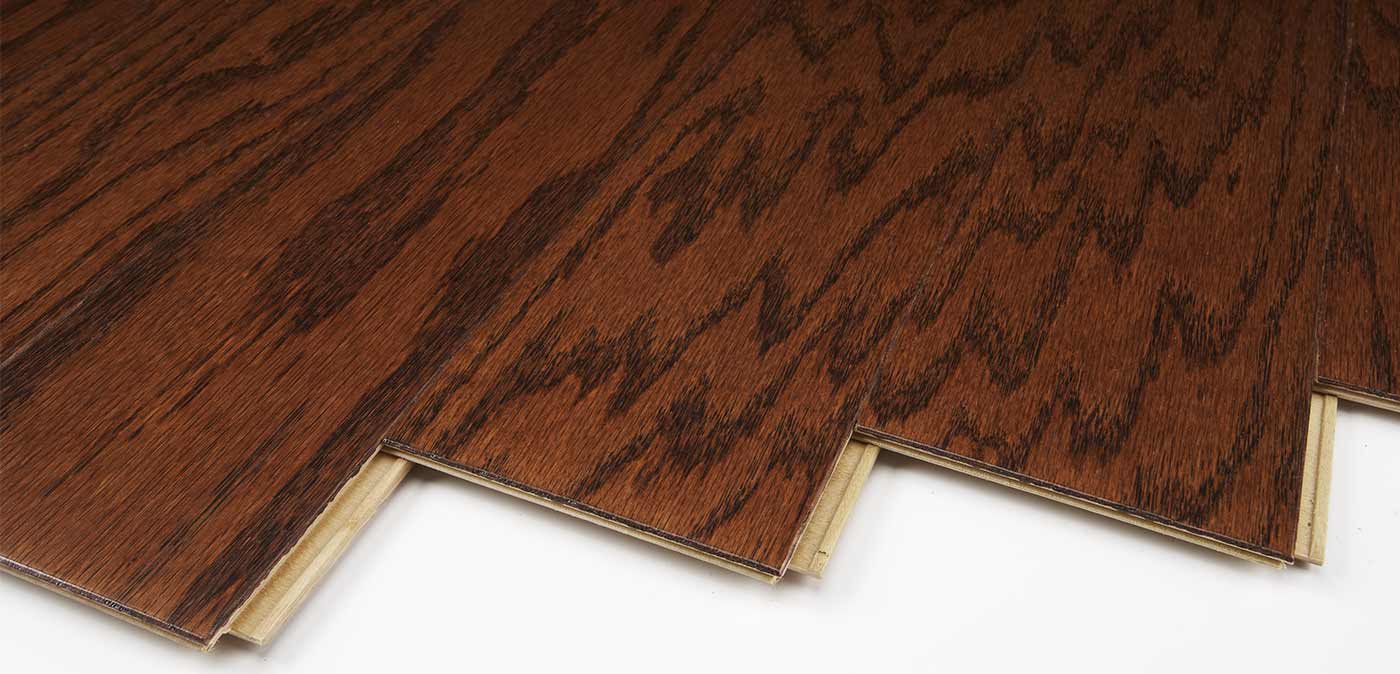 Laminate Flooring
A less expensive option, laminate flooring simulates wood with a photographic image of wood sealed on top of dense fiberboard. Laminate comes in a variety of wood patterns, from oak to maple to pine. It's usually easy to install because most products allow you to float the material over another flooring surface. That makes it ideal for quick upgrades.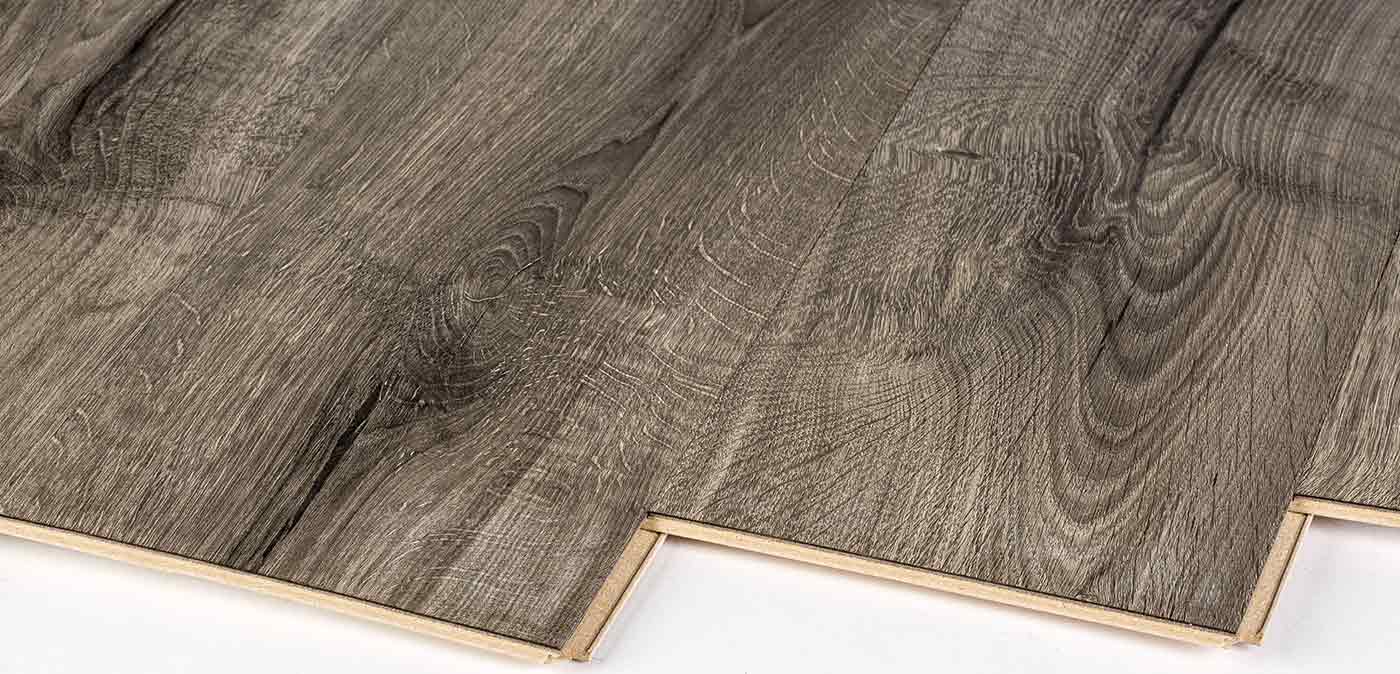 Vinyl Flooring
Usually made of flexible PVC, vinyl flooring comes in squares or planks that can made into floating flooring or glued into place, or sheets that need to be glued down (by a pro). Vinyl flooring comes in hundreds of looks—woodlike, stonelike, and woven appearances, to name just a few.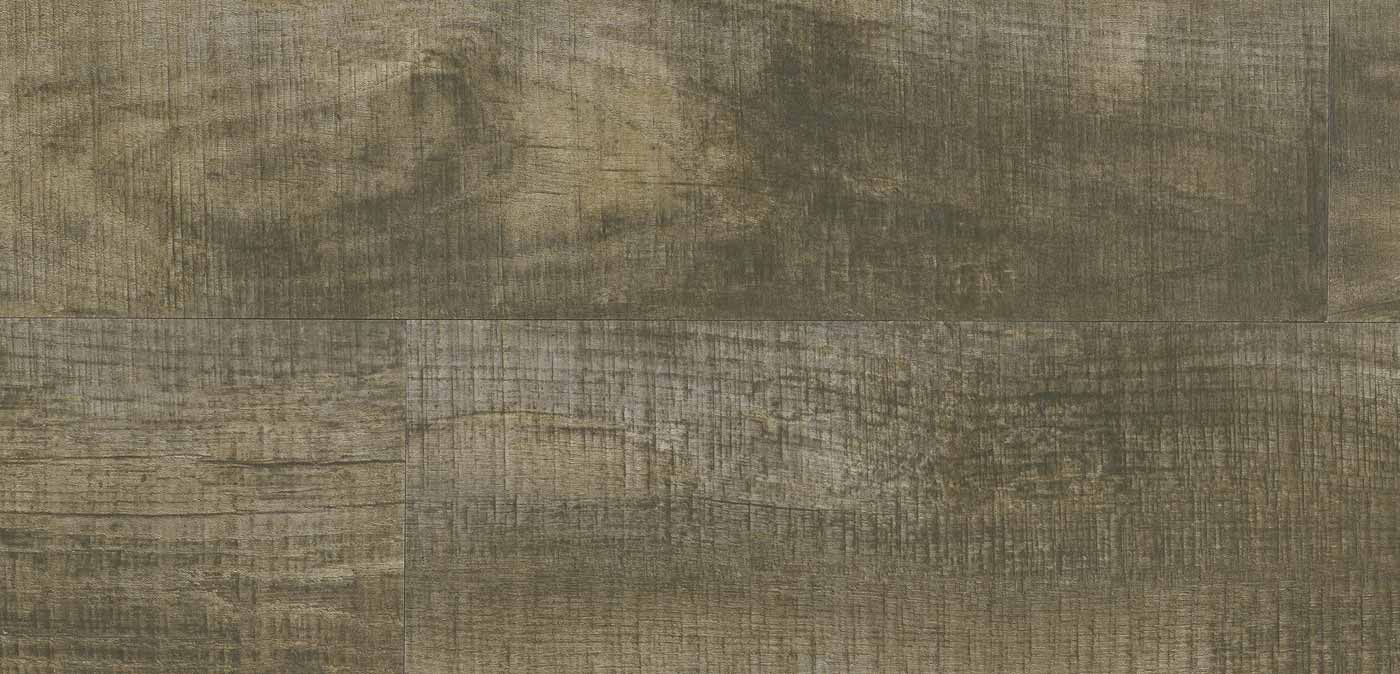 Porcelain Tile Flooring
A type of ceramic tile, porcelain tile can look like marble, stone, hardwood, or handmade tile. It easily resists foot traffic, scratches and stains, but porcelain can dent, crack or chip if hit by a heavy object. Be warned if you're considering porcelain tile for your kitchen: It's hard on your feet when you're doing a lot of cooking, though you could consider using a cushioned mat to provide a bit of relief.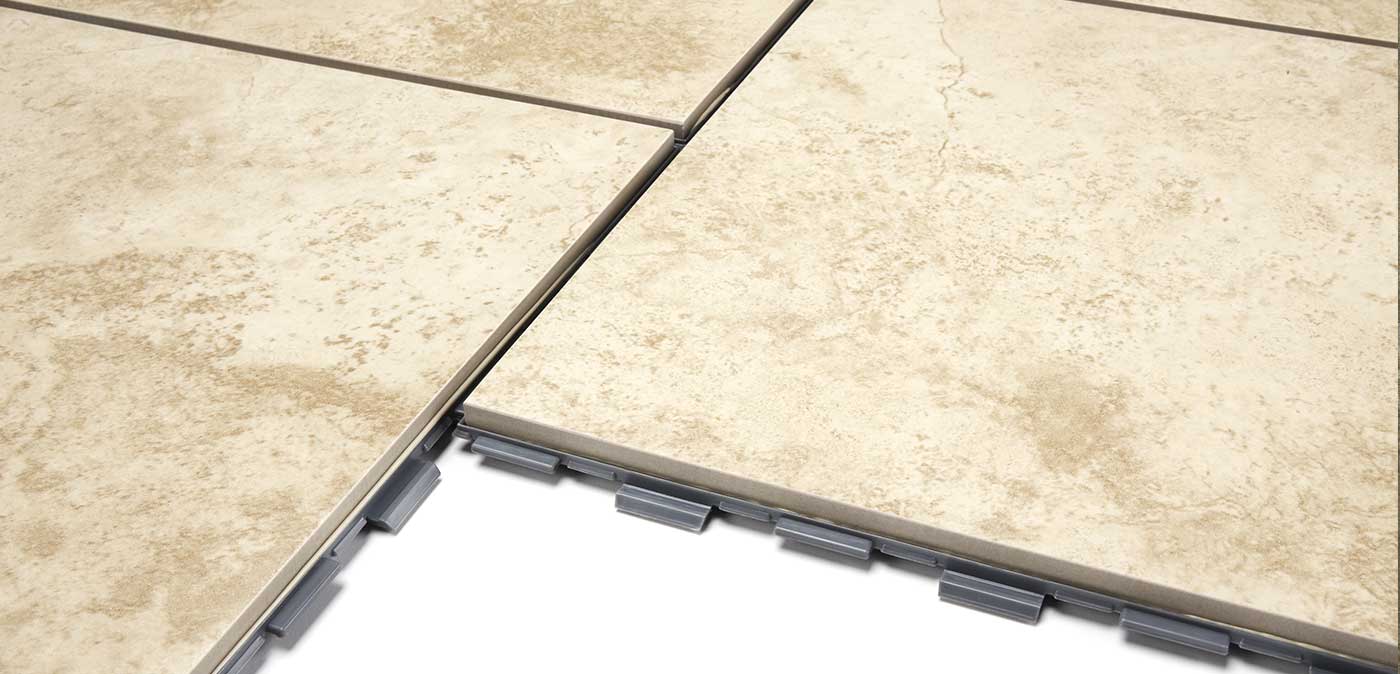 Best: Lumber Liquidators Avella Brazilian Cherry 10043950
Price per square foot: $3
CR's take: With high marks across the board, this porcelain tile has the look of Brazilian hardwood without the high cost—which means you could have a wood-look floor in a bathroom or kitchen without worrying about moisture. Like most porcelain tile, this needs to be installed by a tile setter in a bed of mortar.

Runner-up: SnapStone Beige 11-001-02-01
Price per square foot: $8
CR's take: Although most porcelain flooring calls for a subfloor (and pro installation), this runner-up from SnapStone happens to be DIY. You install it by joining each tile to the next with plastic tabs, then securing tiles with a proprietary flexible grout from the manufacturer. It earns a rating of Excellent for resistance to foot traffic and scratches, and doesn't show much fading in CR's UV tests.
Consumer Reports is an independent, non-profit organization dedicated to helping consumers. We make it easy to buy the right product from a variety of retailers. Clicking a retailer link will take you to that retailer's website to shop. When you shop through retailer links on our site, we may earn an affiliate commission – 100% of the fees we collect are used to support our mission.
Learn more.
Our service is unbiased: retailers can't influence placement. All prices are subject to change.