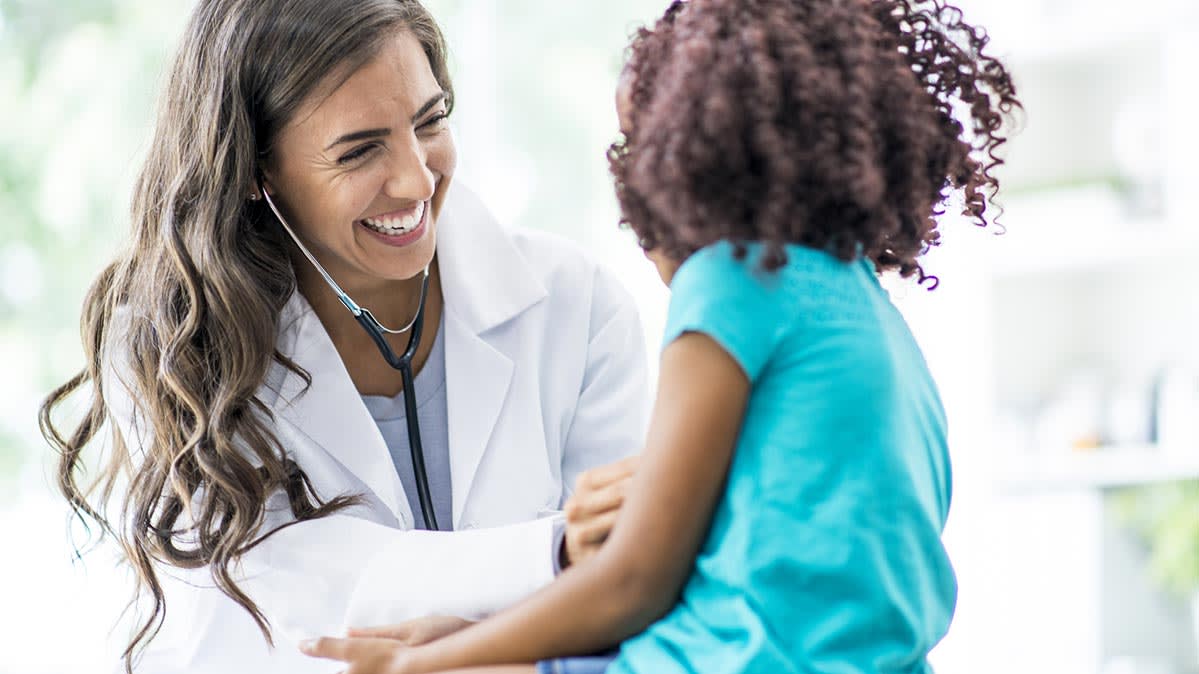 A new formulation of the nasal spray vaccine is now available for this flu season, and there's some evidence that it may be more effective than the previous version.
For the past few years, doctors have hesitated to use the nasal spray flu vaccine—most often given to kids who are squeamish about needles—after research suggested it wasn't as effective as the traditional flu shot.
And an analysis published this week in the journal Pediatrics confirms that the nasal spray used in the last few years offered less protection for children.
But this season the Centers for Disease Control and Prevention put the nasal spray, called the FluMist Quadrivalent, back on its recommended list for the first time in several years. Though the American Academy of Pediatrics still recommends the flu shot as its first choice for children, it says parents can consider the nasal spray—but only as a backup.
Here's what you need to know about the nasal spray flu vaccine and how to shield your kids from the flu.
The Nasal Spray Vaccine, Explained
The nasal spray, which first became available in 2003, uses weakened or attenuated live flu viruses. These live viruses can't infect you, but they can "teach" the immune system to recognize and fight the flu virus, in case you come across it. (The flu shot works similarly but doesn't use live viruses.)
"The nasal spray vaccine worked wonderfully for a number of years," says Hank Bernstein, D.O., a member of the CDC's Advisory Committee on Immunization Practices (ACIP) and an ex officio member of the AAP Committee on Infectious Diseases.
It was even recommended as the preferred method of vaccination for children ages 2 through 8 during the 2014 to 2015 flu season because evidence suggested that it might be more protective for them than the flu shot. (The nasal spray vaccine is approved for people between ages 2 and 49, with the exception of children with underlying medical conditions, pregnant women, people with weakened immune systems, and several other groups.)
It appeared to work about as well as the flu shot for adults, says William Schaffner, M.D., professor of preventive medicine and infectious diseases at the Vanderbilt University School of Medicine in Nashville and a member of the ACIP influenza vaccine work group. But subsequent research revealed that the nasal spray was less effective in children than initially thought, particularly against H1N1—the most common strain of flu in the U.S. now. That led the CDC to recommend against it for the 2016 to 2018 flu seasons.
How Well Does the New Spray Work?
It's unclear exactly how well the new nasal vaccine works. But lab tests from the nasal spray vaccine's manufacturer suggest that it may protect as well as the shot against the H1N1 virus strain.
And early estimates from the U.K., which had access to the new nasal spray formulation last year, found that it was highly effective against H1N1 there in children and adolescents.
That should be encouraging for parents here, says Pedro Piedra, M.D., a professor in the departments of molecular virology and microbiology and pediatrics at Baylor College of Medicine in Houston, and author of an editorial published along with the new analysis.
Plus, the CDC says that the spray is likely to provide similar protection as the shot against influenza B and the H3N2 strain of influenza A—the strain that wreaked havoc last year.
Still, because the manufacturer's evidence is based on lab tests—not on its use in people—the American Academy of Pediatrics is taking a cautious approach when it comes to kids.
(The AAP made no recommendation on the nasal spray for adults, and the CDC doesn't recommend one form of the vaccine over another for children or adults.)
The U.K. numbers are promising but may not mirror what happens here, says Schaffner at Vanderbilt. So it will be important to see what U.S. data from this season ultimately shows, he says.
AstraZeneca, which makes the nasal spray, said in an emailed statement that it "continues to believe that FluMist Quadrivalent provides an important option for flu vaccination in the U.S. We encourage patients to speak with their healthcare providers to determine the influenza vaccination option that's right for them or their families."
Most Important, Get Vaccinated
Whatever vaccine you choose, it's important to make sure you and your family members are inoculated against the flu, experts reiterate.
Flu season is in full swing, and the CDC reports that so far, 16 children have died as a result of the illness. Most children who die from flu are unvaccinated, according to the CDC.
Last year's severe flu season led to almost 80,000 deaths and almost 1 million hospitalizations of people of all ages in the U.S. And low vaccination rates may have been a factor, notes the CDC.
Everyone 6 months of age and older should receive a vaccination (with a few exceptions, such as those who had a previous allergic reaction to the vaccine).
It's not too late to get vaccinated now. Flu activity may linger for several months to come.
But do get vaccinated as soon as possible—it can take two weeks for full immunity to kick in.
Consumer Reports is an independent, non-profit organization dedicated to helping consumers. We make it easy to buy the right product from a variety of retailers. Clicking a retailer link will take you to that retailer's website to shop. When you shop through retailer links on our site, we may earn an affiliate commission – 100% of the fees we collect are used to support our mission.
Learn more.
Our service is unbiased: retailers can't influence placement. All prices are subject to change.