When you shop through retailer links on our site, we may earn affiliate commissions. 100% of the fees we collect are used to support our nonprofit mission.
Learn more.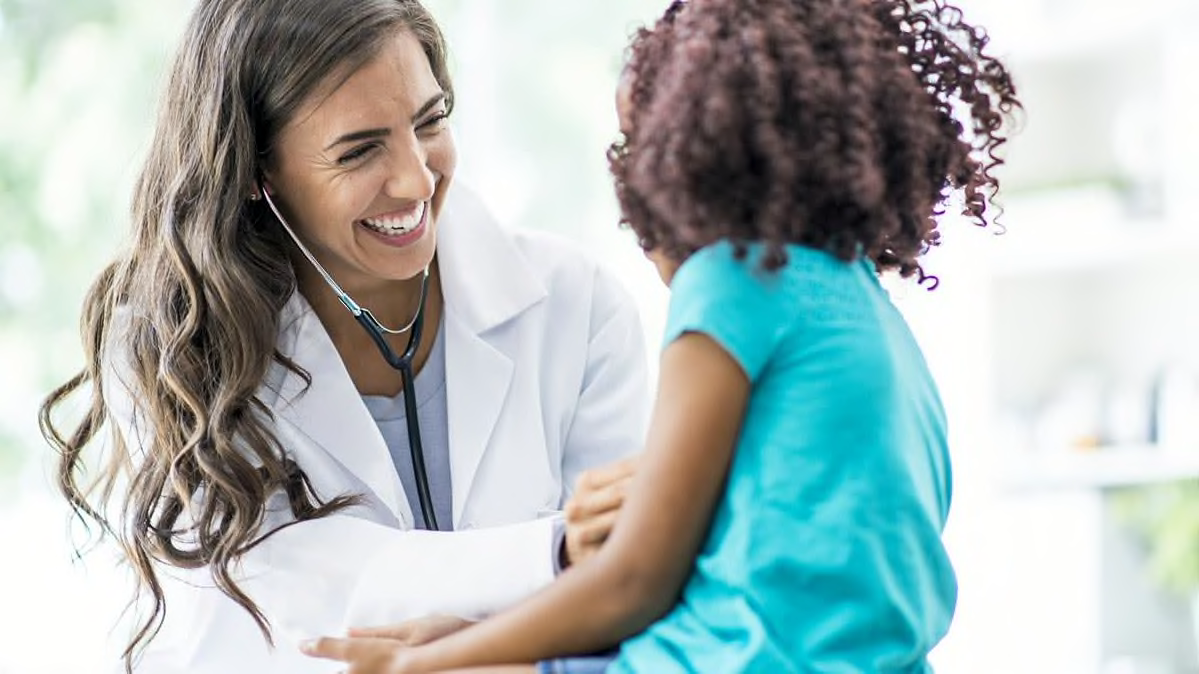 If getting your kids vaccinated against the flu is on your to-do list, this year you have the option of choosing between two types: the traditional shot and the nasal spray, FluMist Quadrivalent.
Both are recommended by the Centers for Disease Control and Prevention (CDC) and the American Academy of Pediatrics (AAP) with equal confidence. Neither agency says one type should be preferred over the other for the 2019/2020 flu season.
That's a departure from recent years, when the nasal spray vaccine fell out of favor after research suggested that it was less effective than the traditional flu shot.
Which should you choose for your child? Here's what to know about the nasal spray vaccine, why there's been so much back and forth about it, and how to best protect kids from the flu.
The Nasal Spray Vaccine, Explained
The nasal spray, first available in 2003, uses weakened or attenuated live flu viruses. They can't infect you, but they can "teach" the immune system to recognize and fight the flu virus if you're exposed to it. (The flu shot works in a similar way but doesn't use live viruses.)
"The nasal spray vaccine worked wonderfully for a number of years," says Hank Bernstein, D.O., a member of the CDC's Advisory Committee on Immunization Practices (ACIP) and a former member of the AAP Committee on Infectious Diseases.
It was even recommended as the preferred method of vaccination for children ages 2 through 8 during the 2014-2015 flu season, because evidence suggested that it might be more protective for them than the flu shot.
(At that time, the nasal spray appeared to work about as well as the flu shot for adults, says William Schaffner, M.D., a professor of preventive medicine and infectious diseases at the Vanderbilt University School of Medicine in Nashville and a member of the ACIP influenza vaccine work group.)
But subsequent research revealed that it was less effective in children than initially thought, particularly against H1N1—one of two types of influenza A that commonly circulate during flu season.
That led the CDC to recommend against it for the 2016 through 2018 flu seasons.
FluMist's manufacturer, AstraZeneca, reformulated the product, and the company's lab tests suggested that the new formulation would be more effective than the older version against the H1N1 strain.
Based on that research, last season the CDC put FluMist back on its recommended list. But the AAP was less confident. It advised parents to opt for the injectable vaccine as their first choice for kids, and use the nasal spray vaccine only for youngsters who wouldn't otherwise receive the flu vaccine (due to a fear of needles, for example).
This year the two groups agree that either the shot or the nasal spray is fine.
How Well Does the New Spray Work?
It's unclear exactly how well the reformulated nasal vaccine worked in the U.S. last season, because too few people here received FluMist then for scientists to estimate its effectiveness.
But preliminary estimates from the U.K., where a nasal spray flu vaccine is commonly given to elementary-school-age kids, found it was 80 percent effective against H1N1. That encouraging news helped bolster the AAP's decision to recommend it for this season.
Still, we might not see the same effectiveness levels here, says Flor M. Munoz, M.D., an associate professor of pediatric infectious diseases at the Baylor College of Medicine and a member of the AAP Committee on Infectious Diseases.
And last season's flu vaccine, both shot and spray, had little effect against H3N2, the other strain of influenza A that circulated last year. (The vaccines developed for this season contain an updated strain of H3N2, which may work better against this year's flu.)
Both Are Good Options
Which vaccine to choose? Right now, experts say both types appear to be good options. "With what we have right now, we don't have a reason to have a preferential recommendation anymore," Munoz says.
But make sure you and your family members are inoculated one way or the other, experts say. Most children who die from the flu are unvaccinated, according to the CDC.
Everyone 6 months of age and older should receive a flu vaccination (with a few exceptions, such as those who had a previous allergic reaction to the vaccine). The nasal spray is approved for people between ages 2 and 49, except for children with underlying medical conditions, pregnant women, people with weakened immune systems, and several other groups.
FluMist's manufacturer has reported a production slowdown this year, Munoz says, so the supply of the nasal spray may be low. If it's not available near you, get the shot instead. (The CDC expects the overall supply of the flu vaccine will be sufficient for the season.)
And get yourself and family members vaccinated soon, because it can take two weeks for full immunity to kick in. The CDC recommends getting vaccinated before the end of October. That's especially important for children between the ages of 6 months and 8 years who've never been vaccinated before. They need two doses of vaccine (either type) at least 28 days apart.