When you shop through retailer links on our site, we may earn affiliate commissions. 100% of the fees we collect are used to support our nonprofit mission.
Learn more.
Cuisinart on December 13, 2016 announced the recall of 8 million food processors, following 30 reports of mouth lacerations or tooth injuries caused by broken blades that wound up in food. This is the largest recall of a kitchen appliance in the history of the U.S. Consumer Product Safety Commission, which oversees such actions. Besides its sheer size, the recall is also notable for its scope—it reaches back to models sold as early as July 1996. That's because the blades can crack after years of use.
"Consumers need to be be aware that there are products out there that develop a safety hazard only over time," says Scott Wolfson, a spokesman with the safety agency. "We don't want a food processor that's gone into storage to suddenly be brought out and used again, or put out in a yard sale. Older products can still pose a risk."
Consumer Reports' current food processor ratings include several Cuisinart models that appear to be part of the recall, but Cuisinart told us that they're newer models and do not contain the problem blade.
Conair, which owns Cuisinart, has received 69 reports of consumers finding broken pieces of the blade in processed food, including 30 reports of mouth lacerations or tooth injuries. The CPSC could not comment on the cause of the blade breakages. Consumer Reports reached out to Cuisinart but has not yet received a comment.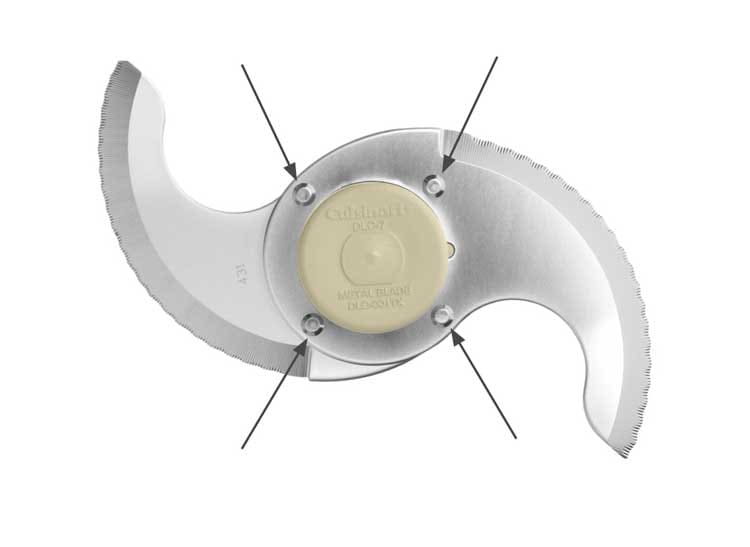 What Consumers Can Do
A total of 22 Cuisinart models are included in the recall; see the full list on the CPSC website. Consumers can identify affected models by their model numbers as well as by inspecting the metal blade: If it has four stainless steel rivets, it poses a safety risk.
If you have one of the recalled food processors, Cuisinart will send you a replacement blade free of charge. Contact the manufacturer at 877-339-2534 or visit cuisinart.com and click on Product Recalls at the bottom of the page for more information including an online tool that will help you determine if your machine is among the affected models.
And, of course, take this recall as a reminder to play it safe with all sharp, powerful appliances, regardless of their age. In recent years, Consumer Reports has reported on the recall of several blenders over blade-related safety issues, including models from Calphalon, Ninja, and Vitamix.
"Inspect any food preparation product and its parts before each use for signs of damage or cracking," says Jim Nanni, associate director of appliance testing at Consumer Reports. "Discontinue use and replace the part or the entire appliance, particularly in situations where pieces of the damaged component can get mixed in with food should it break apart."