When you shop through retailer links on our site, we may earn affiliate commissions. 100% of the fees we collect are used to support our nonprofit mission.
Learn more.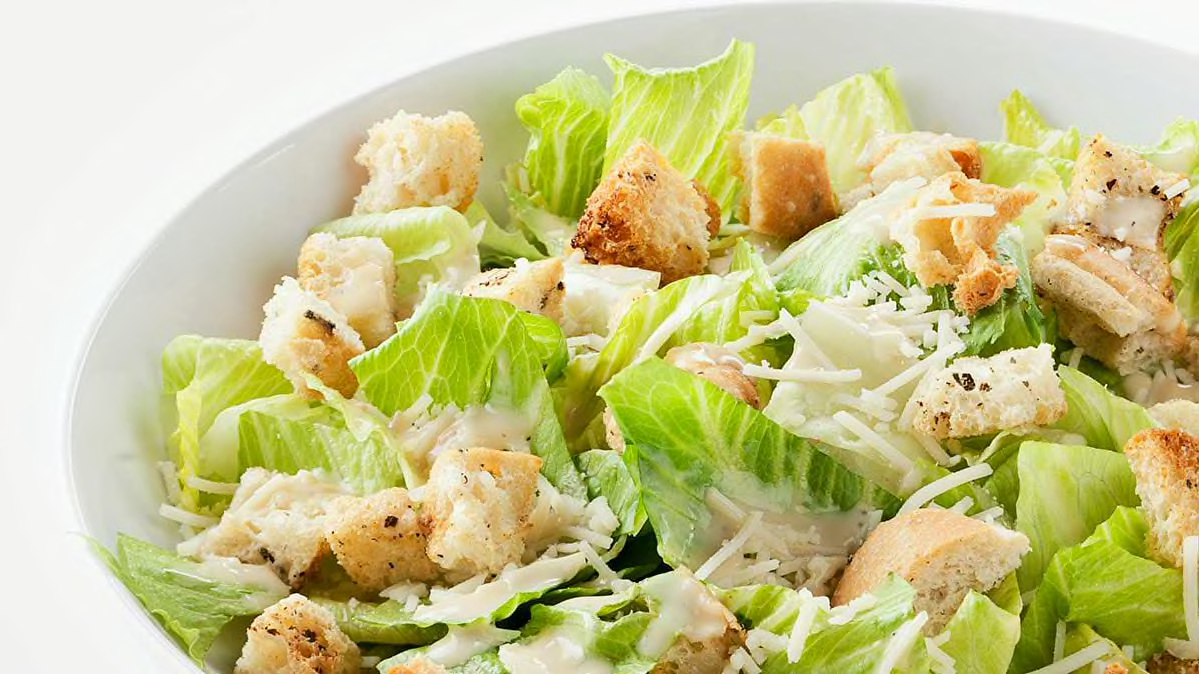 Update: On Jan. 15, 2020, the CDC said this outbreak is over. In total, 167 people were sickened and 85 were hospitalized; 15 developed hemolytic uremic syndrome, a type of kidney failure. The CDC says there's now no need to avoid romaine lettuce. Consumer Reports' experts agree, but still caution people who are vulnerable to foodborne illness—young children, the elderly, pregnant women, and people with compromised immune systems— to carefully consider whether to eat leafy greens, such as romaine, raw.
Update: On Nov. 22, Consumer Reports advised people to avoid all romaine lettuce, based on annoucements from federal officials.
Update: On Nov. 21, federal officials announced a recall of 37 packaged salads shipped to 22 states. The romaine lettuce they contain may be contaminated with E. coli. Read more about this recall.
This article was originally published on Nov. 20, 2019.
Federal health officials announced Wednesday that 17 people in eight states had been sickened with E. coli O157:H7 over more than six weeks from late September to early November.
This particular strain of the bacteria produces a toxin that can cause kidney failure and death. Seven of those ill with E. coli have been hospitalized, two of them with kidney failure.
The illnesses occurred between Sept. 24 and Nov. 8, in Arizona (1), California (2), Colorado (1), Idaho (3), Maryland (2), Montana (1), Washington (1), and Wisconsin (6).
The Centers for Disease Control and Prevention said that it can't point to one food that explains all the illnesses. However, preliminary information suggests that tainted romaine lettuce in Ready Pac Bistro Chicken Caesar Salad, a packaged salad kit sold at Sam's Clubs in Maryland, may have caused the illnesses in that state.
This new E. coli outbreak comes on the heels of another one linked to romaine lettuce announced by the Food and Drug Administration in early November. In that outbreak, at least 23 people were sickened across 12 states between July 12 and Sept. 8. However, the agency did not alert the public to that outbreak until more than a month after the CDC began investigating. Asked whether the two outbreaks were related, FDA press officer Peter Cassell told CR, "That's still under investigation."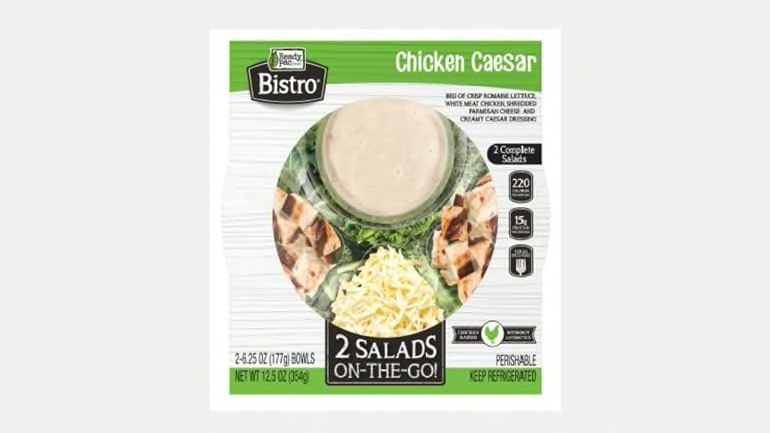 The Details
On Nov. 18, Bonduelle, which owns Ready Pac Foods, issued a statement saying that it had been contacted by the Maryland Department of Health about an outbreak of E. coli O157:H7 illnesses that appeared to be related to the product. Asked for comment, Bonduelle didn't respond to our specific questions and referred CR to a statement posted on its website.
Bonduelle's statement says that the salads were distributed only to Sam's Clubs—not to other retailers.
In Maryland, the Bistro Chicken Caesar Salad became a focus of the investigation because those affected reported eating it, and the romaine lettuce in an unopened salad still in one victim's refrigerator tested positive for E. coli O157. However, people in other states have not reported eating the salads.
The Maryland salad kit is marked with a "Best By" date of Oct. 31, 2019, lot number 255406963, and UPC 7774527249. This product is no longer on store shelves, but if you still have it in your refrigerator, do not eat it regardless of the store or state where it was purchased, the FDA says.
The FDA is tracing the source of the lettuce used in this salad and says that it has identified farms to investigate in Salinas, Calif., where the majority of romaine lettuce sold in the U.S. is grown at this time of year. Preliminary information suggests that the lettuce supply in question was harvested in mid-October and is no longer on the market.
Bonduelle said in an earlier statement that its routine safety testing of greens in the field has not shown the presence of this pathogen. "We test all of our leafy greens (including romaine) in the fields prior to harvest. During this time frame, we did not have any positive test results for E. coli O157:H7. We are working as quickly as possible to identify the possible root cause to reduce potential impacts to consumers."
Because the product is "significantly" past its "Best By" date, the company says that it is not recalling the Caesar salad and that products currently on store shelves are not affected.
"This outbreak is another reminder that the leafy green industry needs to do a better job of protecting consumers from bacterial contamination," says James E. Rogers, Ph.D., director of food safety research and testing at Consumer Reports.
"In general, people who are most likely to be seriously affected by foodborne illness—older adults, infants and young children, anyone with a compromised immune system, and pregnant women—should carefully consider whether to eat raw leafy greens, including lettuce, during an outbreak like this," he says. "The safest thing is to stick with greens you can cook."