When you shop through retailer links on our site, we may earn affiliate commissions. 100% of the fees we collect are used to support our nonprofit mission.
Learn more.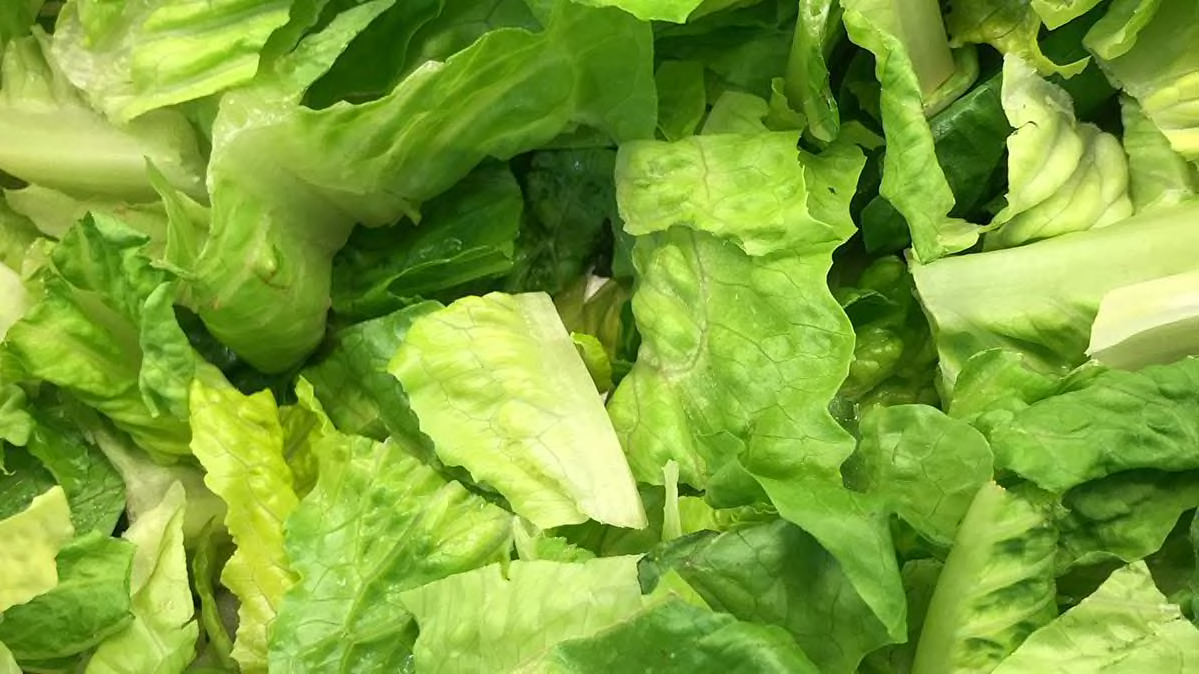 Missa Bay has recalled 97,272 pounds of salad kits and bowls shipped to 22 states—and sold in stores such as Aldi, Giant Eagle, and Sam's Club—because the romaine lettuce they contain may be contaminated with E. coli O157:H7, the Department of Agriculture's Food Safety and Inspection Service (FSIS) announced Thursday.
The Centers for Disease Control and Prevention had previously announced that 17 people in eight states have been sickened with E. coli. Ready Pac Bistro Chicken Caesar (raised without antibiotics) Salad, a packaged salad kit sold at Sam's Club, has been identified as a possible cause of the illnesses in Maryland, the CDC said. Missa Bay is a subsidiary of Ready Pac Foods.
Asked for comment, Bonduelle, which owns Ready Pac, referred CR to a statement posted on its site but has not yet responded to specific questions.
The recall involves the Bistro Chicken Caesar salad, as well as 37 other types sold under a number of brand names. (Here are PDFs of the product list and the product labels.)
The products all carry "Best By" dates of 10/29/19 through 11/1/19, so they aren't likely to still be on store shelves. The products also have establishment number "EST. 18502B" inside the USDA mark of inspection. The FSIS says it expects the amount of recalled products to increase.

All the salad kits include poultry or meat, but the romaine lettuce is the suspected contaminated ingredient. The FSIS said that all the products recalled contained lettuce from the same lot as the lettuce in the Ready Pac salad. (Although the Food and Drug Administration oversees romaine lettuce safety, the FSIS is now involved in this case because the products all contain meat or poultry, which falls under FSIS jurisdiction.)
The salads were shipped to distribution locations in Alabama, Connecticut, Florida, Georgia, Illinois, Indiana, Louisiana, Maine, Maryland, Massachusetts, Michigan, Minnesota, Mississippi, Missouri, New Jersey, New York, North Carolina, Ohio, Pennsylvania, South Carolina, Virginia, and Wisconsin. All the recalled products were produced at the same USDA facility.
"This could be just the beginning of a larger outbreak related to romaine lettuce, and could result in more recalls," says Michael Hansen, Ph.D., senior scientist at Consumer Reports. "The lettuce was shipped to the facility to add to the prepackaged meat and poultry salads. Since lettuce from many farms is often processed together, contaminated romaine from one farm could affect a huge amount of the lettuce."
The FDA says that it is tracing the source of the lettuce and that it has identified farms to investigate in Salinas, Calif., where the majority of romaine lettuce sold in the U.S. is grown at this time of year. "This is a rapidly developing, ongoing investigation," FDA press officer Peter Cassell told CR.
"Together, California and Arizona ship 30 million servings of romaine lettuce a day year-round," says Scott Horsfall, CEO of the California Leafy Greens Marketing Association. "We have standards in place to address water and soil quality and worker hygiene. Outbreaks like this tell us we still have more work to do, but the product itself is a good, healthy product."
Still, CR experts are concerned about the safety of romaine and leafy greens in general. "The fact is that even after the standards the leafy green industry put into place after E. coli outbreaks related to romaine occurred in 2018, consumers are still getting sick from the product," says James E. Rogers, Ph.D., director of food safety research and testing at Consumer Reports. "The goal should be, regardless of the amount of lettuce shipped, for no one to be sickened from romaine or other leafy greens."
What Consumers Should Do
If you still have any of the recalled salads in your refrigerator, don't eat them. Throw them away or return them to the point of purchase.
Government officials have not yet definitively linked romaine lettuce or any of these salads to the current E. coli outbreak. However, CR experts say people who are most vulnerable to food poisoning and likely to have a worse outcome if they do get it may want to avoid eating raw leafy greens during an outbreak like this. "These include the elderly, the very young, pregnant women, and people with compromised immune systems," says CR's Rogers. "The safest thing is to eat greens that you can cook, as cooking will kill the bacteria."
Spotting E. Coli Symptoms
The symptoms of E. coli typically start one to three days after eating contaminated food but may occur as late as 10 days afterward. Symptoms of infection with E. coli O157:H7 include severe stomach cramps, diarrhea (often bloody), and vomiting. Some people may have a slight fever.
About 5 to 10 percent of people infected with E. coli O157:H7 may develop hemolytic uremic syndrome, a serious condition that affects the blood vessels and can lead to kidney failure and death.
This condition (which includes symptoms such as extreme fatigue, decreased urination, and paleness in the cheeks and under the eyes) typically occurs about seven days after E. coli symptoms first start. Three of the patients in this recent outbreak have been diagnosed with hemolytic uremic syndrome.
The CDC recommends seeing a doctor if you have a high fever, bloody diarrhea, or severe vomiting, or if diarrhea lasts longer than three days.
The Details
Products recalled: Packaged salads that contain meat or poultry and romaine lettuce distributed by Missa Bay to 22 states (PDF).The salads all have "Best By" dates of 10/29/19 through 11/1/19 and establishment number "EST. 18502B" inside the USDA mark of inspection.
The problem: The romaine lettuce in the salads may be contaminated with E. coli O157:H7.
The fix: The salads in question are probably no longer on store shelves. But if you have any of them in your refrigerator, don't eat them. Instead throw them away or return them to the store where you bought them for a refund.
How to contact the manufacturer: Call Mary Toscano, Consumer Affairs Manager for Bonduelle (which owns Missa Bay) at 800-800-7822.
How to contact the FSIS/FDA: If you suspect you have become ill from meat or poultry or eggs or foods that contain them, you can report it on the FSIS website or by calling the USDA's meat and poultry hotline at 888-674-6854. If you suspect you have become ill from romaine lettuce or another food that doesn't contain meat, poultry, or eggs, call the FDA main emergency number at 866-300-4374 or phone the Consumer Complaint Coordinator for your state or area.