When you shop through retailer links on our site, we may earn affiliate commissions. 100% of the fees we collect are used to support our nonprofit mission.
Learn more.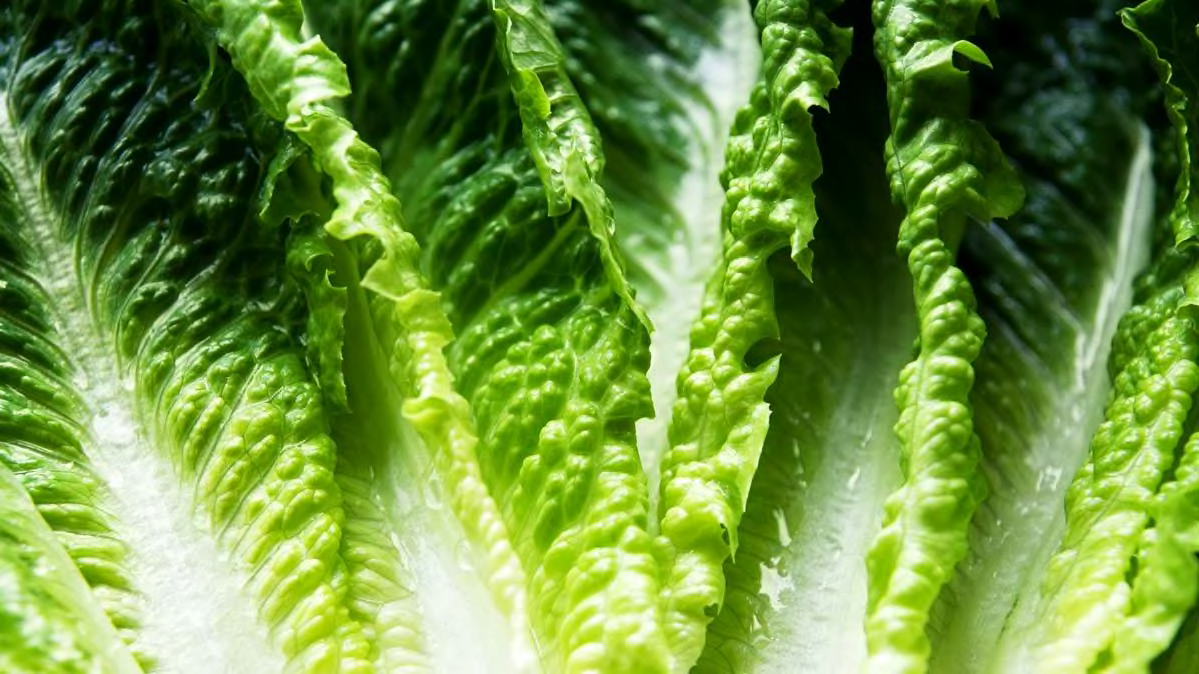 Final update: On Feb. 13, 2019, the FDA announced the results of its months-long investigation into this E. coli outbreak. E. coli-tainted water used to irrigate the crops was confirmed to be the source of contamination at one California farm, Adams Bros. Family Farms. The agency said, "one farm cannot explain the entire outbreak," but it was not able to track down other contamination sources.
"It's good that the FDA has clearly laid out what it does and does not know about this outbreak," says Jean Halloran, director of food policy initiatives at Consumer Reports. "But the agency should also be taking steps to keep E. coli out of lettuce in the future, including issuing its long-delayed water quality rules."
Update: On Jan. 9, the Centers for Disease Control and Prevention declared this E. coli outbreak officially over. In total, 91 people were sickened in the United States and Canada, including 35 hospitalizations. The Food and Drug Administration will continue to investigate what caused the outbreak.
Consumer Reports' experts urge federal agencies to investigate to determine all California farms involved in the outbreak, figure out how the lettuce became contaminated, and mandate changes so this problem doesn't recur.
The Centers for Disease Control and Prevention and the Food and Drug Administration on Tuesday disclosed a new E. coli outbreak involving romaine lettuce and told consumers to not eat the leafy green.
This outbreak has sickened 43 people in 12 states—California, Connecticut, Illinois, Maryland, Massachusetts, Michigan, New Hampshire, New Jersey, New York, Ohio, and Wisconsin—and an additional 22 in Canada.

It's the second time romaine has been the source of E. coli poisoning this year. This spring, more than 210 people were sickened and five died in the largest E. coli outbreak in more than a decade.

Get the latest food safety news delivered weekly to your inbox. Sign up here.

But officials said Tuesday that this new outbreak is a different strain of E. coli from the type in the spring outbreak.

Even though little information is known yet about what caused this new outbreak, federal investigators say they are giving broad advice in the interest of public health.
"We really wanted to get this information to consumers as soon as possible before the holiday, when they might be sharing meals together that could include romaine lettuce," FDA spokesman Peter Cassell told Consumer Reports.
What We Know
The illnesses started between Oct. 8 and Oct. 31. Thirteen people were hospitalized, including one person who developed hemolytic uremic syndrome, a type of kidney failure. No deaths have been reported.
Though the type of E. coli involved in all of the outbreaks is O157:H7, investigators say there appears to be no link between this E. coli outbreak and the deadly outbreak this spring. However, the bacteria appears to have genetic similarities to a smaller outbreak in November 2017 that sickened 59 people across North America.
E. coli O157:H7 produces a toxin that in some cases can lead to serious illness, kidney failure, and death.
In November, almost all leafy green production moves from Salinas, Calif., to Yuma, Ariz. Cassell says the FDA believes the romaine in this outbreak was likely California-grown, though the investigation is still ongoing.
In their statements, the agencies said they are advising consumers not to eat any romaine lettuce because no common grower, supplier, distributor, or brand of romaine lettuce has been identified. In addition, they call on restaurants and retailers not to serve or sell it.
The advice from the CDC and FDA regarding this outbreak is stronger than it was during the last one, when the agencies suggested consumers should avoid only romaine specifically grown in Yuma, Ariz. Consumer Reports said this advice was not thorough enough and recommended that people avoid all romaine during the outbreak.
"It's great to see the CDC and FDA being more protective of consumers than we saw in either the late 2017 or early 2018 outbreaks," says James E. Rogers, Ph.D., director of food safety research and testing at Consumer Reports. "On top of strong, clear consumer advice, the agencies are encouraging romaine producers to voluntarily withdraw their product from the market and withhold distribution until a source is identified or the outbreak ends. We hope industry will heed this advice."
On Friday, the Leafy Greens Marketing Agreement (LGMA), an industry group that includes roughly 90 percent of U.S. romaine growers, issued a statement on its website encouraging its members to institute voluntary recalls as soon as possible.
"We believe a withdrawal of romaine lettuce is the fastest way to clear up the supply chain of any romaine that could be responsible for illnesses and to make a hard, convincing and clean break from harvesting and shipping romaine lettuce until this outbreak is declared over or the source of the implicated produce can be identified," the statement reads. "Additionally, we are calling on handlers to clean and sanitize any equipment that may have been used in recent weeks to prevent cross-contamination of product during future harvest, processing and distribution activities."
For now, the CDC recommends avoiding romaine lettuce in any form—whole heads, romaine hearts, baby romaine, or packaged romaine, alone or in salad mixes, such as spring mix or Caesar salad mix—at home and at restaurants. There is also no indication whether organic lettuce is more or less likely to be contaminated than conventionally grown. If you aren't sure whether there is romaine in a salad blend, don't eat it.
"It's not enough to wash the lettuce," Rogers says. "That won't remove all of the bacteria."
In addition, if you have romaine in your refrigerator, place it in a bag, seal the bag, and throw it in the garbage. Then sanitize the areas where the green was stored with warm soapy water. Using a solution of 1 tablespoon of liquid bleach in 1 gallon of water after washing to sanitize your refrigerator is an optional step, the CDC says.
Editor's Note: This article was updated to reflect a statement from the Leafy Greens Marketing Agreement, as well as new information from the FDA.