When you shop through retailer links on our site, we may earn affiliate commissions. 100% of the fees we collect are used to support our nonprofit mission.
Learn more.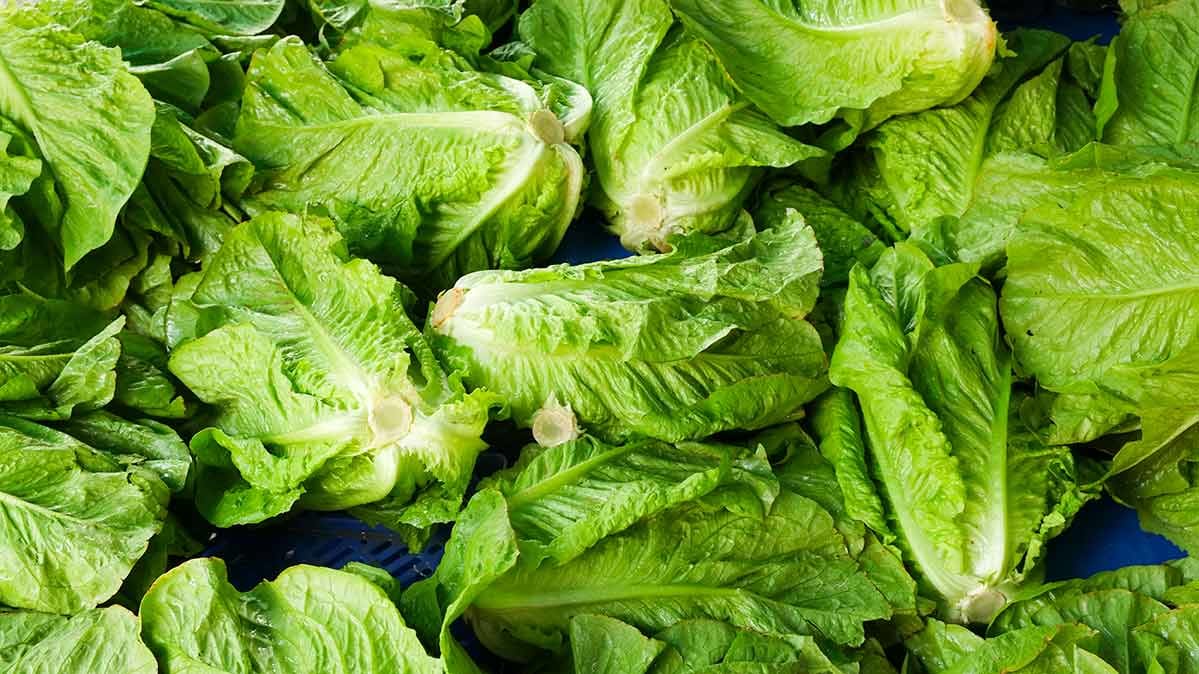 Final update: On Feb. 13, 2019, the FDA announced the results of its months-long investigation into this E. coli outbreak. E. coli-tainted water used to irrigate the crops was confirmed to be the source of contamination at one California farm, Adams Bros. Family Farms. The agency said, "one farm cannot explain the entire outbreak," but it was not able to track down other contamination sources.
"It's good that the FDA has clearly laid out what it does and does not know about this outbreak," says Jean Halloran, director of food policy initiatives at Consumer Reports. "But the agency should also be taking steps to keep E. coli out of lettuce in the future, including issuing its long-delayed water quality rules."
Update 2: On Nov. 20, the Centers for Disease Control and Prevention warned consumers to avoid romaine lettuce in all forms after a new E. coli outbreak. The CDC said 32 people have been sickened in 11 states and noted that the E. coli strain is different than what affected romaine from the Yuma, Ariz., region earlier in 2018. This article has been updated to reflect the news.

Update: On Jan. 9, the Centers for Disease Control and Prevention declared this E. coli outbreak officially over. In total, 91 people were sickened in the United States and Canada, including 35 hospitalizations. The Food and Drug Administration will continue to investigate what caused the outbreak.

Romaine lettuce production is making its annual return to the Yuma, Ariz., region, where the bulk of the nation's winter supply of this salad green is grown. But earlier this year, romaine from Yuma was the source of the largest E. coli outbreak in more than a decade; 210 people became ill, and five died.
The outbreak, which was first disclosed in April, led Consumer Reports to advise people to stop eating romaine, and many did. Some 38 percent of Americans who were aware of the outbreak avoided romaine, according to a nationally representative Consumer Reports survey of more than 1,000 U.S. adults. Another 14 percent took an extra step and stopped eating salad greens altogether.
Lettuce sales dropped dramatically, too. From April through June, about $400 million of lettuce was sold, about $70 million less than the same time period in 2017, according to the United Fresh Produce Association and Nielsen. No other produce category saw that kind of sales decline this year.
Leafy greens have long been associated with foodborne illness outbreaks—in fact, they cause about 1 in 5 cases of food poisoning—but the severity of last spring's outbreak led to calls for sweeping changes in the leafy greens industry.
As part of a recently released report on this romaine outbreak, the Food and Drug Administration said, "Bold action is needed to prevent future outbreaks, especially ones of this magnitude, and to restore consumer confidence in the safety of leafy greens available on the market."

Get the latest food-safety news delivered weekly to your inbox. Sign up.


Growers in the Yuma region have added some precautions, such as boosting sanitization protocols and improving the traceability of romaine lettuce and other leafy greens.
But in a stunning example of just how difficult it is to keep romaine safe, the Centers for Disease Control and Prevention Tuesday disclosed a new E. coli outbreak and warned consumers to avoid romaine in all forms. If you have romaine, throw it out, the agency said, adding that restaurants should stop serving romaine.
The E. coli strain the CDC said is responsible is different from the strain that affected romaine from the Yuma region earlier this year. But it is the same strain as a 2017 E. coli outbreak that was linked to leafy greens in the U.S. and romaine in Canada, the agency said.
So far 32 people in 11 states have been sickened. The illnesses started between Oct. 8 and Oct. 31. Another 18 people were sickened in Canada.
The Source of the Outbreak
Romaine has had a troubled recent history even before Tuesday's announcement.
This spring's outbreak of E. coli 0157:H7, a strain that can cause serious illness, was the second in just a few short months. An E. coli outbreak that sickened at least 66 people and caused two deaths in late 2017 was traced to leafy greens. U.S. investigators never pinpointed the type of green, but Canadian health authorities—who investigated related illnesses on their side of the border—believe romaine lettuce was the source.
In the spring outbreak, Yuma-grown romaine lettuce was clearly the culprit. The FDA's recent report indicates that the lettuce most likely was tainted by water that had been contaminated with E. coli from a 3.5-mile stretch of irrigation canal. Investigators found three samples of E. coli 0157:H7 in the canal, and they were an exact DNA match with the E. coli that made so many people sick.
The FDA suspects the bacteria may have gotten into the water supply from a large cattle operation that borders Yuma lettuce-farming operations.
Dangerous strains of E. coli—as well as salmonella and other foodborne pathogens—are derived from animal (and occasionally human) feces. In similar outbreaks in the past, contaminated produce was traced back to neighboring livestock operations. The FDA surmises that the contaminated water was either used to irrigate the lettuce or mixed with pesticides (a common method of dilution) before being sprayed on the plants.
Investigators also suspect that packaged romaine (rather than loose heads) may have been the chief source of the food poisoning: E. coli-contaminated greens may have transferred the bacteria to other romaine in processing facilities, where large batches of leafy greens are commingled during washing and bagging.
The FDA report encourages the leafy greens industry to implement certain recommendations, including assuring that agricultural water is safe (to mitigate the risks created when livestock operations are situated near lettuce farms), and following standard safety protocols at farms and processing facilities.
An Industry Pledge
The Arizona lettuce industry had already put some of these recommended practices into place before the current growing season. The spring outbreak was "a wake-up call," says Bob Whitaker, chief science and technology officer for the Produce Marketing Association, a national produce industry group.
"Companies think they are doing everything they can to keep their products safe," Whitaker says. "Then something like this happens and you realize how much work still needs to be done."
Whitaker and other industry insiders were tapped by the Arizona branch of the Leafy Greens Products Handler Marketing Agreement (LGMA)—a government-affiliated group that was formed in 2007 after an E. coli outbreak in California-grown spinach—to create a task force to figure out which areas were most in need of improvement.
The group issued new regulations for its members in September, before the FDA's environmental assessment was issued. These include:
Daily cleaning of equipment.

More extensive review of crop impact after weather events such as flooding or high winds.

Traceability measures.

A 1,200-foot minimum buffer zone between growing fields and cattle feedlots with 1,000 or more animals. Previously the buffer requirement was 400 feet.
These rules were the product of extensive research and dialogue with government health officials and members of the produce industry, says Teressa Lopez, lead administrator of the Arizona LGMA. "Our highest priority heading into this growing season was to ensure [foodborne illness outbreaks] like this can't happen again," Lopez says.
Some LGMA members we spoke to welcome the new regulations.
"For a grower, making people sick is probably your biggest fear," says Patty Ehmert, community relations manager for Duncan Family Farms, a 7,000-acre organic greens grower based in Arizona, with some acreage in Yuma. "The LGMA's rules may be time-consuming and significantly add to our operations costs, but at the end of the day, it's totally worth it."
Concerns Remain
Consumer Reports' food safety experts say they're glad that actions have been taken to improve safety, but they aren't certain these measures are adequate to fix the underlying issues.
"The FDA has not yet done everything it can and should do to make sure we don't have new outbreaks this season," says Jean Halloran, director of food policy initiatives at Consumer Reports.
Protecting agricultural water—a key recommendation from the FDA's new assessment—is a vital step in keeping greens from contamination. CR's Halloran believes current safety protocols are inadequate. In the Food Safety Modernization Act (FSMA), the FDA has proposed stricter standards for irrigation water, but they have not yet been finalized. And CR's experts believe FSMA's proposed rules—testing untreated surface water five times a year for pathogens—isn't adequate.
"The FDA is suggesting growers keep their water safe, but what does that mean?" Halloran asks. "In a situation like this, where the outbreak strain was found in water in an irrigation canal, growers should be testing their irrigation water frequently—weekly, if not daily."
The FDA said no one could speak to CR in time for this article's publication.
CR's experts also wonder whether the leafy greens industry changes may fall short. Take the new buffer zone requirement, for example. The PMA's Whitaker says this distance was derived from a 2012 Agriculture Department study that showed foodborne bacteria can travel at least 600 feet in the air. "We took that [600] number and doubled it in an abundance of caution," he says.
James E. Rogers, Ph.D., Consumer Reports' director of food safety and research, says that there isn't enough evidence that 1,200 feet is far enough away. "Airborne E. coli bacteria very well may be able to travel that distance, and it certainly can be carried longer distances than that if it gets into a water supply," he says.
The Blockchain Solution
One of the biggest difficulties in investigating and addressing a foodborne illness outbreak is being able to easily trace it back to its source. Indeed, the CDC says it hasn't indentified a grower, supplier, distributor or brand of romaine in the latest outbreak.
In the Yuma outbreak, it took all summer to identify possible farms that may have grown the contaminated romaine—even now, investigators aren't certain exactly which ones were responsible. This complicated the task of investigating how dangerous bacteria got on the lettuce.
FDA Commissioner Scott Gottlieb, in a statement accompanying the agency's report, encouraged leafy green growers to update their record-keeping methods. He said the majority of records the agency collected were "paper or handwritten."
"Because leafy greens are a highly perishable commodity, the ability to trace back the route of a food product as it moves through the entire supply chain, or traceability, is critical to removing the product from commerce as quickly as possible," Gottlieb wrote.
Consumer Reports—together with other consumer groups—has urged the FDA to require producers to modernize their record keeping and use a standard system so that the source can be traced rapidly in an outbreak.
Some members of the food industry are turning to "blockchain," a technology that can provide a permanent digital record that indicates the exact route of a particular food item as it travels through its distribution pathway. A head of romaine lettuce, for example, would first be recorded in the blockchain by the grower after it's harvested. Then at every step of its journey, from cleaning to transport to processing to supermarket, someone enters that lettuce's current status into a virtual database.
Walmart, the largest grocery retailer in the U.S., this year mandated that all its leafy greens providers start tracking their products using blockchain. The company has been testing the technology on mangoes for the past two years.
"When we first started, it took more than six days to trace a package of sliced mangoes back to the origin farm," says Frank Yiannas, Walmart's vice president of food safety. "Using blockchain, the same search took 2 seconds."
Identifying specific products or suppliers faster may help to avoid unnecessarily broad recalls. For instance, in last spring's outbreak, a lack of such information led Consumer Reports to suggest that consumers avoid all romaine lettuce until health officials concluded their investigations.
"Instead of confusion and fear leading to massive recalls, blockchain will allow us to know precisely where a contaminated head of lettuce comes from," Yiannas says.
Awaiting Results
If history is a guide, it's likely that Yuma lettuce industry players will be especially careful to follow safety protocols this year. For example, in the years immediately following a deadly spinach E. coli outbreak in 2006—in which 199 people were sickened and three people died—the produce industry was very diligent in its self-policing, according to Sarah Taber, Ph.D., who runs a firm called Boto Waterworks that conducts independent safety audits on produce companies.
"After someone dies, the industry gets nervous," she says. "You see these companies following safety protocols they should have been following all along and introducing new ones."
How long that will last, though, is anyone's guess. "After things get quiet for a while, everything gets lax again," Taber says.
Even Whitaker, who has high hopes for improvement during Yuma's upcoming growing season, acknowledges that positive change will require a shift in the produce industry.
"It shouldn't take outbreaks like these to make produce companies be more diligent," he says. "These safety protocols not only need to be implemented, but there needs to be a corporate culture that takes them seriously."
CR's Halloran says that federal and state health officials should more frequently inspect leafy green farms and processing facilities, require that irrigation and wash water to be free of deadly pathogens, and conduct more thorough and productive investigations once an outbreak is detected. Congress should provide the necessary funding for them to carry out this critical work.
The FDA did announce that it would conduct more random sampling of lettuce during the growing season, but Halloran isn't convinced that's a strong enough step.
"The system needs improvement," she says.