When you shop through retailer links on our site, we may earn affiliate commissions. 100% of the fees we collect are used to support our nonprofit mission.
Learn more.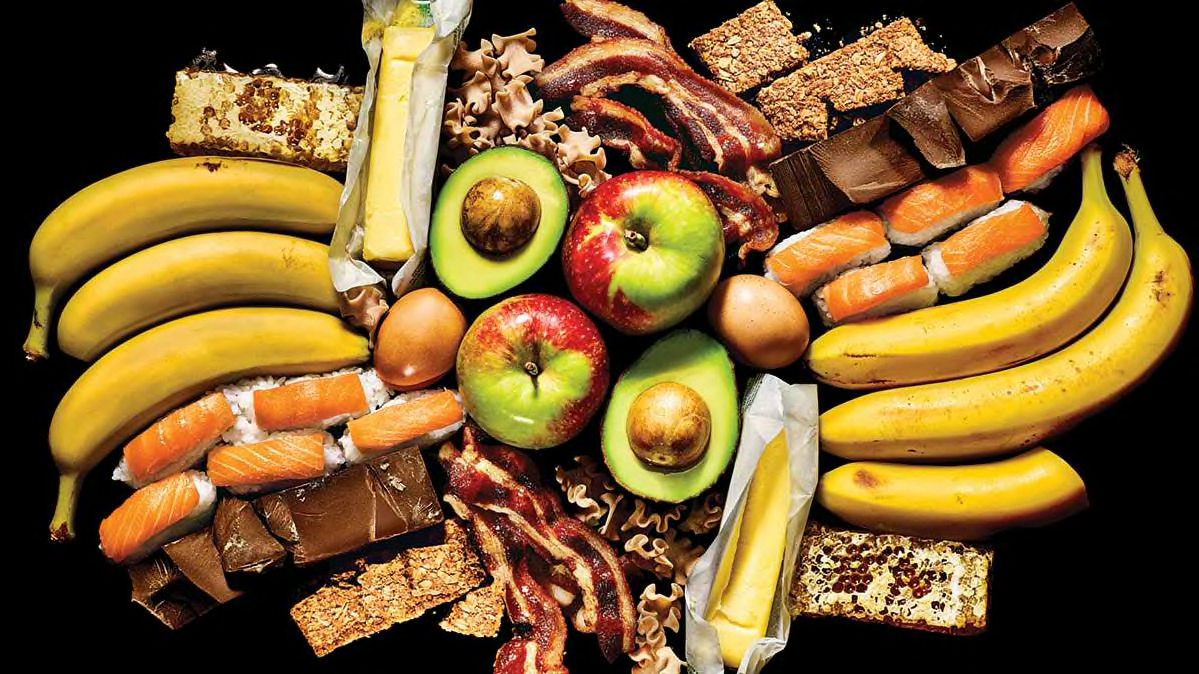 Confused about conflicting nutrition news on sugar, salt, fat, and gluten? CR's experts help you separate food fact from fiction and give you simple strategies that will help you make better choices and eat healthier and still let you love every bite.
Sugar: The Gateway to Weight Gain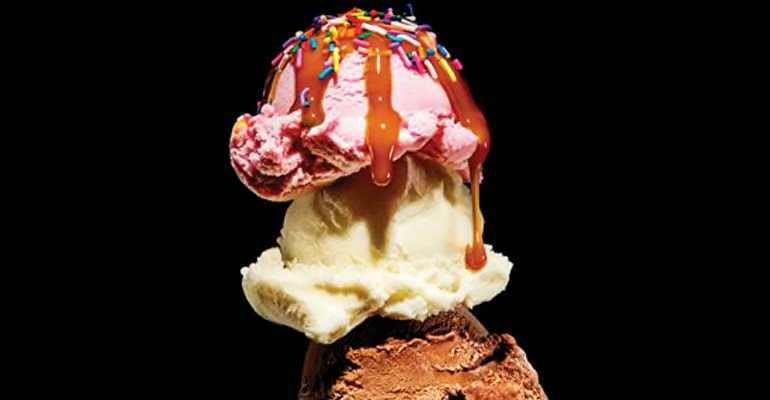 In the last year, we've learned of a food fraud that may have been perpetrated on the American public. A report published in JAMA Internal Medicine revealed that in the 1960s, scientific research—secretly bankrolled by the sugar industry—was released that downplayed the health effects of a sugar-laden diet and instead called out "saturated fat" as the real dietary demon responsible for heart disease. And media outlets, food manufacturers, and ordinary citizens ate it up.
That bit of nutritional subterfuge may have been at least partly responsible for 50 years of misleading public health advice. And the resulting flood of packaged foods that were low in fat but high in sugars and refined grains may have contributed to the current epidemic of obesity and its related diseases, such as type 2 diabetes and heart disease, in the U.S.
Today, the typical American diet is packed with huge amounts of added sugars: We're talking those used as ingredients in many packaged foods—not the ones naturally found in foods such as fruit and milk. According to the most recent data from the National Health and Nutrition Examination Survey, Americans eat about 17 teaspoons (73 grams) of added sugars per day, on average, with teenagers consuming the most, about 20 teaspoons (82 grams). That's significantly more than the American Heart Association's recommendation of 9 (or fewer) teaspoons (36 grams) a day for men and 6 teaspoons (24 grams) for women and children. Children under the age of 2 should consume no added sugars at all, the AHA advises.
One thing there's little doubt about now: Added sugars are bad for you. "It's settled science that a high intake of sugary drinks, the No. 1 source of added sugars in the American diet, is associated with an increased risk of overweight and obesity—conditions that are directly linked to the development of type 2 diabetes," says Rachel K. Johnson, Ph.D., R.D., a professor of nutrition at the University of Vermont. A 2015 study of more than 1,700 adults found that the odds of being overweight or obese were 54 percent greater among individuals with the highest intake of sugars compared with those with the lowest intake.
According to David Ludwig, M.D., Ph.D., director of the New Balance Foundation Obesity Prevention Center at Boston Children's Hospital, sugar has a specific metabolic effect on your body that contributes to weight gain. Most sugars are a combination of fructose and glucose. "Too much glucose raises blood sugar and insulin. And because insulin is a potent fat-storage hormone, too much insulin is linked to weight gain." What's more, Ludwig adds, "an overload of fructose goes straight to the liver, overwhelming its ability to process it." That excess may raise the risk of fatty liver disease and type 2 diabetes.
And even if your sweet tooth hasn't made you gain weight, it may still be putting you at increased risk of heart disease. A 2014 analysis of 40 studies published in the American Journal of Clinical Nutrition found that a higher sugar intake also meant higher levels of total cholesterol, LDL (bad) cholesterol, and triglycerides no matter how much one weighed. Another study published in JAMA Internal Medicine found that people who got 17 to 21 percent of their calories from added sugars had a 38 percent higher risk of dying from heart disease than those who got 8 percent or less.
Perhaps the trickiest thing about cutting back on added sugars is that you can't always rely on food labels to guide you. The Food and Drug Administration's plan for new food labels that call out these worrisome sugars has been postponed. Some food manufacturers, such as Campbell's and Mars, are using the new labels on at least some of their products anyway, but otherwise, consumers have to fend for themselves.
How to Reduce Sugar Intake
• Swap sugar-sweetened sodas, bottled ice teas, and sports drinks for seltzer with a splash of no-sugar-added juice; reduce portion sizes of desserts and other sweets if you can't eliminate them altogether.
• Learn all of the sugar synonyms on ingredients labels. That will give you a rough idea of how much "added sugars" are present. Agave syrup, cane sugar or juice, coconut sugar, corn syrup, fruit juice concentrate, honey, and almost anything that ends in "-ose" (such as fructose) are all added sugars. Some of these sugars may sound healthier, but "once it's in your bloodstream, it has the same metabolic effect," Johnson says.
• Scan for hidden sugars in foods such as bread, granola, pasta sauce, frozen dinners, and salad dressings. About three-quarters of packaged foods on store shelves contain added sugars, and a few grams here and there can easily add up to more per day than you should be consuming.
• Add your own sugar. Buy unsweetened versions of foods like cereal, oatmeal, and yogurt, and sweeten them with a little honey or sugar yourself if you need to.—Sally Wadyka
Salt: How Too Much Taxes Your Heart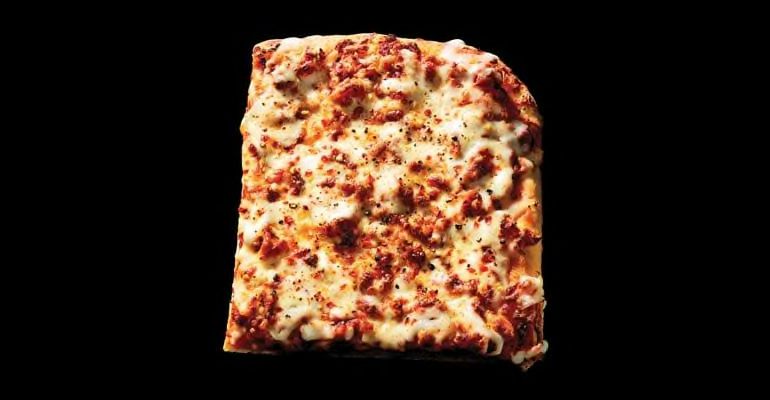 There's plenty of scientific evidence showing that too much sodium is bad for your heart. And yet, most Americans—including children—are consuming about 3,500 mg of sodium per day, according to the latest Dietary Guidelines for Americans. That's about 50 percent more than the maximum of 2,300 mg per day the guidelines recommend.
Experts say that sticking to that 2,300 mg is essential to lowering your risk of high blood pressure. "There is no question that going from very high sodium intake to moderate sodium intake improves cardiovascular health," says Andreas Kalogeropoulos, M.D., Ph.D., associate professor of cardiology at Stony Brook University School of Medicine.
Consuming too much sodium can overwhelm the kidneys' ability to process and excrete it. The excess then gets stored in the blood, which increases water retention and blood volume. All of that results in your heart having to work harder to pump blood, increasing the pressure on your arteries and causing them to stiffen. Research shows that following a DASH (Dietary Approaches to Stop Hypertension) diet—a plan lower in sodium, saturated fat, sugars, and processed food—that limits sodium to 2,300 mg a day can lower systolic blood pressure by about 7 points and diastolic by about 3.5 points.
You may have heard that the need to reduce sodium is controversial, but most experts agree that Americans eat too much salty stuff. What is in question is whether going below 2,300 mg daily is necessary, or realistic in our current food environment.
How to Reduce Salt Intake
• Cut back by inches. "Some studies show that if you gradually reduce salt, your taste buds adjust," says Maxine Siegel, R.D., who heads CR's food-testing lab. "And once you get used to less, you won't miss it."
• Don't blame the salt shaker. A 2017 study published in the journal Circulation found that only 11 percent of the sodium in our diets comes from the salt we add to food ourselves, and about 71 percent comes from packaged and restaurant food. You have to reduce the restaurant dishes and commercially processed and packaged food that you're eating­—or consistently choose low- or no-sodium versions of the ones you buy often—to really make a dent. And sodium is lurking in some foods you wouldn't necessarily suspect. According to the Centers for Disease Control and Prevention, 10 categories of food (breads, pizza, sandwiches, cold cuts and cured meats, soups, burritos and tacos, savory snacks, chicken, cheese, eggs and omelets) account for 44 percent of our overall sodium intake.
• Cook at home. There's a shocking amount of sodium in restaurant foods. For example, the grilled chicken parmigiana at Olive Garden has 2,000 mg of sodium, and an Egg McMuffin at McDonald's has 750 mg. (And these aren't even the highest-sodium items on the menus.) A home-cooked meal allows you to control the salt shaker and to use whole foods—whole grains, fruit, vegetables, legumes—and stay below the 2,300 mg threshold. —Sally Wadyka
Smart Sodium Swaps
Packaged foods may be a big source of sodium, but the amount varies widely among brands even in the same product category. "You can slash a lot of sodium from your diet simply by comparing sodium amounts on a few similar products side by side on the store shelf," says Maxine Siegel, R.D., who heads CR's food-testing lab. Consider these examples.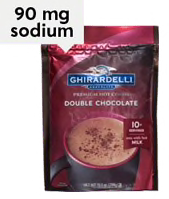 Ghirardelli Premium Double Chocolate Cocoa Mix
7 oz, prepared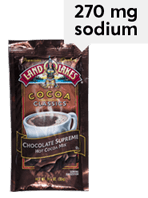 Land O'Lakes Cocoa Classics Chocolate Supreme Cocoa
7 oz, prepared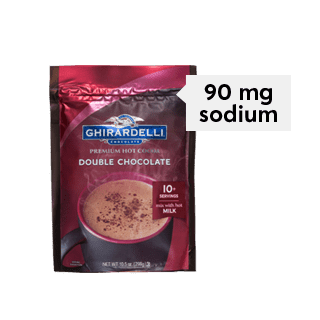 Ghirardelli Premium Double Chocolate Cocoa Mix
7 oz.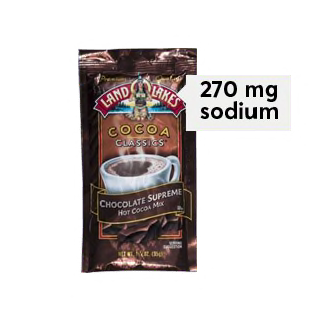 Land O'Lakes Cocoa Classics Chocolate Supreme Cocoa
7 oz.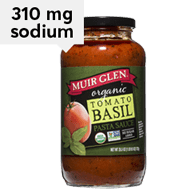 Muir Glen Organic Tomato Basil Sauce
½ cup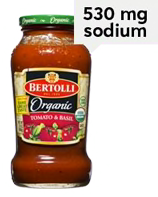 Bertolli Organic Tomato Basil Sauce
½ cup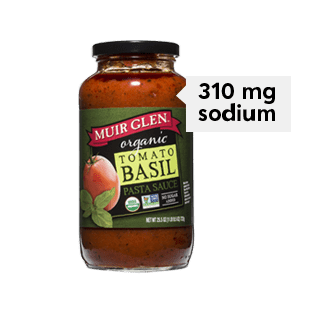 Muir Glen Organic Tomato Basil Sauce
½ cup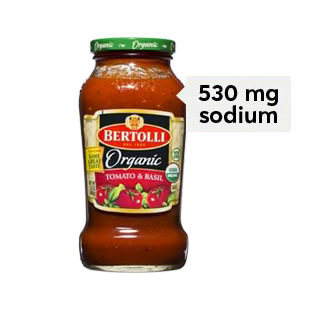 Bertolli Organic Tomato Basil Sauce
½ cup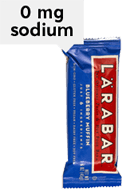 Lärabar Blueberry Muffin
1.6 oz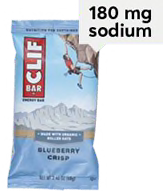 Clif Bar Blueberry Crisp
2.4 oz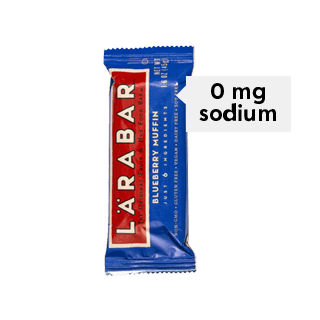 Lärabar Blueberry Muffin
1.6 oz.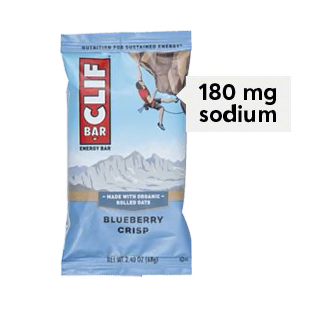 Clif Bar Blueberry Crisp
2.4 oz.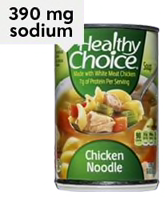 Healthy Choice Chicken Noodle Soup
1 cup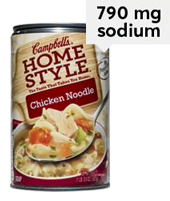 Campbell's Homestyle Chicken Noodle
1 cup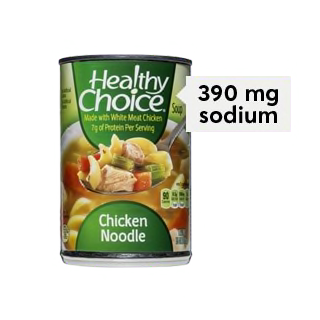 Healthy Choice Chicken Noodle Soup
1 cup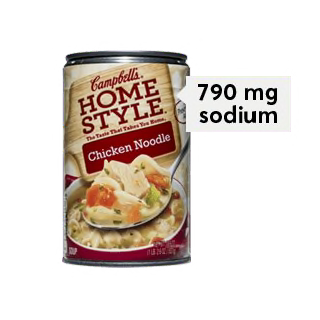 Campbell's Homestyle Chicken Noodle
1 cup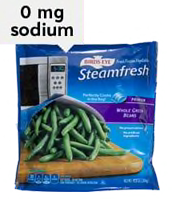 Birds Eye Steamfresh Whole Green Beans
1 cup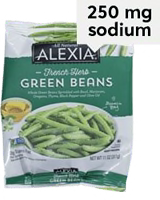 Alexia French Herb Green Beans
2/3 cup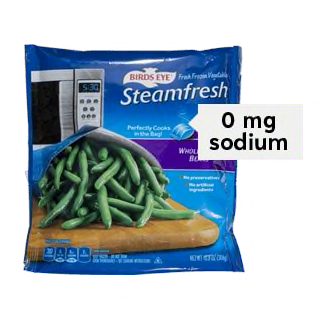 Birds Eye Steamfresh Whole Green Beans
1 cup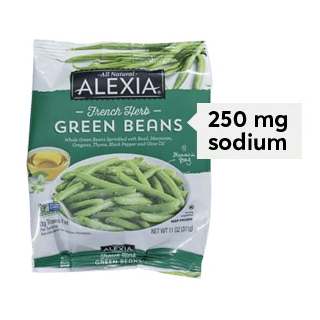 Alexia French Herb Green Beans
2/3 cup
Fat: Cutting Back Is Only Half the Battle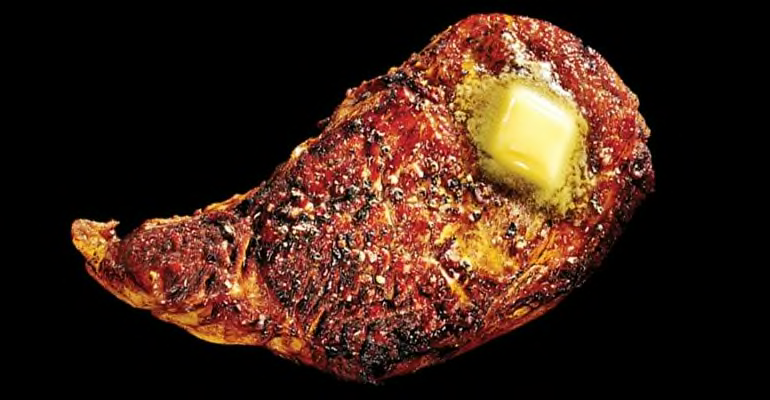 Fat is a complicated topic, and well-intentioned efforts to simplify public health messages have only led to confusion.
In the 1980s and '90s, experts advised everyone to eat less fat, period. Cashews and olive oil were lumped into the same category as cheese and butter. But even back then, the research showed that different types of fats—monounsaturated, polyunsaturated, and saturated—had varied effects on health. The thought was that a one-note message—cut fat—would be easier for the public to grasp and would automatically hit the real target: reducing the amount of cholesterol-raising saturated fat people ate.
It did, but it also had unintended consequences. Low-fat became the healthy eater's battle cry, and to compensate, people downed more carbs, but not the "good" kind like whole grains. Instead, people traded steak for pasta, and food manufacturers used refined carbohydrates (white flour and sugars) in place of fat in processed foods. Margarine—made from partially hydrogenated oils, a source of unhealthy trans fats—replaced butter on our morning toast. Trans fats were used in baked goods and other packaged products, and heart-healthy monos and polys got sidelined.
Now, the fat facts are being scrambled again, with highly publicized studies suggesting that saturated fat may not be so bad for us. And again, black-and-white thinking is poised to do some dietary damage.
According to Frank Hu, M.D., Ph.D., professor of nutrition and epidemiology at Harvard T.H. Chan School of Public Health, we should still pay attention to our saturated fat intake. The likely reason that some studies have not found an association between saturated fat and heart disease is that they did not take into account what was swapped in for the saturated fat. "When we replace saturated fats with refined carbohydrates and added sugars, it's a nutritional wash," Hu says. "Both are bad." In other words, just because these studies couldn't make a clear condemnation of saturated fat, that doesn't mean you can safely reach for a brick of butter with your toast.
On the other hand, swapping in unsaturated fats (fish, nuts, olive oil) or healthy carbs (grains, legumes, produce) for saturated fats does, in fact, protect your heart. In a study that analyzed data from the large, long-running Nurses' Health and Health Professionals Follow-Up Studies, Hu and his colleagues found that replacing 5 percent of calories from saturated fats with polyunsaturated fats reduced heart disease risk by 25 percent. When monounsaturated fats were subbed in, the risk dropped by 15 percent, and with healthy carbs by 9 percent. There was no change in heart risk in people who cut saturated fat but ate refined carbs in their place.
How to Fine-Tune Your Fat Strategy
• Avoid trans fats. If there's a "bad" fat, this is it; it raises LDL (bad) cholesterol and lowers HDL (good) cholesterol. Fortunately, this is an easy step. In 2015 the Food and Drug Administration removed partially hydrogenated oils (the biggest source of artificial trans fats) from the list of ingredients it calls "generally recognized as safe" (aka GRAS) and gave food manufacturers and restaurants three years to phase them out of their products. Many have already done so, and all will have to comply by the scheduled deadline of spring 2018.
• Eat more foods that contain unsaturated fat. Avocados, nuts, olive oil, and fatty fish should all appear regularly on your plate. The latest U.S. dietary guidelines don't put limits on these healthy fats, as long as you keep an eye on calories.
• Follow a whole-foods, plant-based diet. Instead of trying to slash saturated fat, make whole grains, legumes, fruit, and vegetables the centerpiece of your meals. Minimize your intake of added sugars and refined carbohydrates. That way, you'll naturally be getting less saturated fat in the healthiest way possible. —Thomas Germain
Gluten: For Most People, Eating Less May Be Risky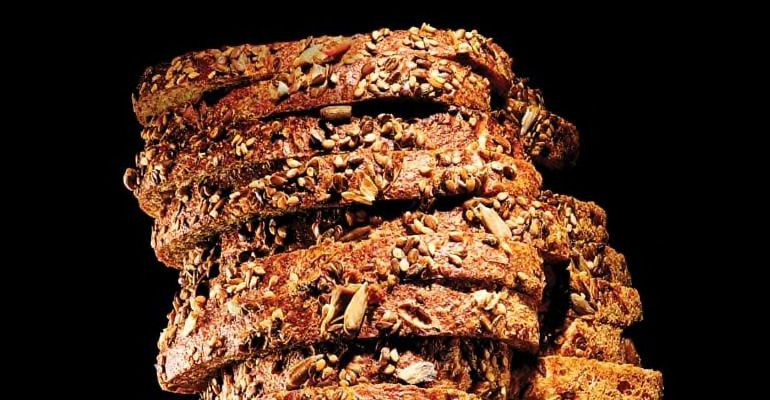 For nearly a decade, popular diet plans have proposed that gluten—a protein found in wheat, rye, and barley—is responsible for many common health problems, igniting an anti-gluten wildfire that just won't extinguish. About a third of Americans buy gluten-free foods, according to market research firm Mintel, believing that eliminating gluten is healthier, and that it helps with weight loss, skin conditions, inflammation, and attention deficit disorder.
It's not surprising then that sales of gluten-free foods have increased 178 percent from 2013 to 2016. The craze has been making food manufacturers fat and happy with profits to the tune of a new market that's worth almost $14 billion.
The trouble is there's little evidence that a gluten-free diet has any health benefits for most people. Some people do need to avoid gluten: those with celiac disease, an autoimmune condition, for whom gluten causes intestinal inflammation and damage, and those who have a condition known as non-celiac gluten sensitivity (NCGS) that can cause gastrointestinal symptoms in response to gluten. But these two conditions combined affect less than 7 percent of Americans.
For people without celiac or NCGS, there's not much to recommend gluten-free. A 2017 study in the British Medical Journal found no connection between eating gluten and an increased risk of heart disease in people without celiac disease. In fact, giving up gluten may actually be harmful. The same study showed that people who chose a gluten-free diet were more likely to eat fewer whole grains—and thereby deprive themselves of the health benefits of whole grains.
What's more, because gluten-free foods can be gummy and unpalatable, manufacturers often add sodium, sugar, and fat to overcome this—which also adds calories, points out Alice Lichtenstein, D.Sc., a professor of nutrition science and policy at Tufts University.
The second downside is that it may increase your intake of arsenic and other heavy metals. A recent study published in the journal Epidemiology showed that people who were on a gluten-free diet had up to twice the amount of arsenic and 70 percent more mercury in their systems than people who were not. That's because gluten-free cereals, crackers, and pastas are often made with rice flour. Consumer Reports' food-safety experts have found that rice and rice-based products can have worrying amounts of arsenic.
"The bottom line is that by eliminating gluten from your diet unnecessarily, you are missing out on some important aspects of nutrition," says Marvin M. Lipman, M.D., Consumer Reports' chief medical adviser.
Follow These Gluten Guidelines
• Eat whole grains. Some popular gluten-free diets (such as Wheat Belly and Grain Brain) are essentially low-grain diets. But everyone—including those with celiac or NCGS—should eat more whole grains (amaranth, millet, and quinoa are a few gluten-free grains). They've been shown again and again to help protect against cancer and heart disease. They're also high in fiber, which lowers your risk of type 2 diabetes and can help you lose weight by making you feel full.
• Choose gluten-free foods carefully. You're likely to eat some no-gluten foods, even if you aren't giving up gluten. Scrutinize the labels for high fat, sugars, or sodium levels. If you see any of them, seriously consider skipping the item.—Catherine Roberts
Editor's Note: This article also appeared in the November 2017 issue of Consumer Reports magazine.
How to Super-Snack
There's no denying that most people love to snack. On the "Consumer 101" TV show, Consumer Reports expert Amy Keating explains to host Jack Rico how a few simple steps can take your healthy snacking to the next level.