When you shop through retailer links on our site, we may earn affiliate commissions. 100% of the fees we collect are used to support our nonprofit mission.
Learn more.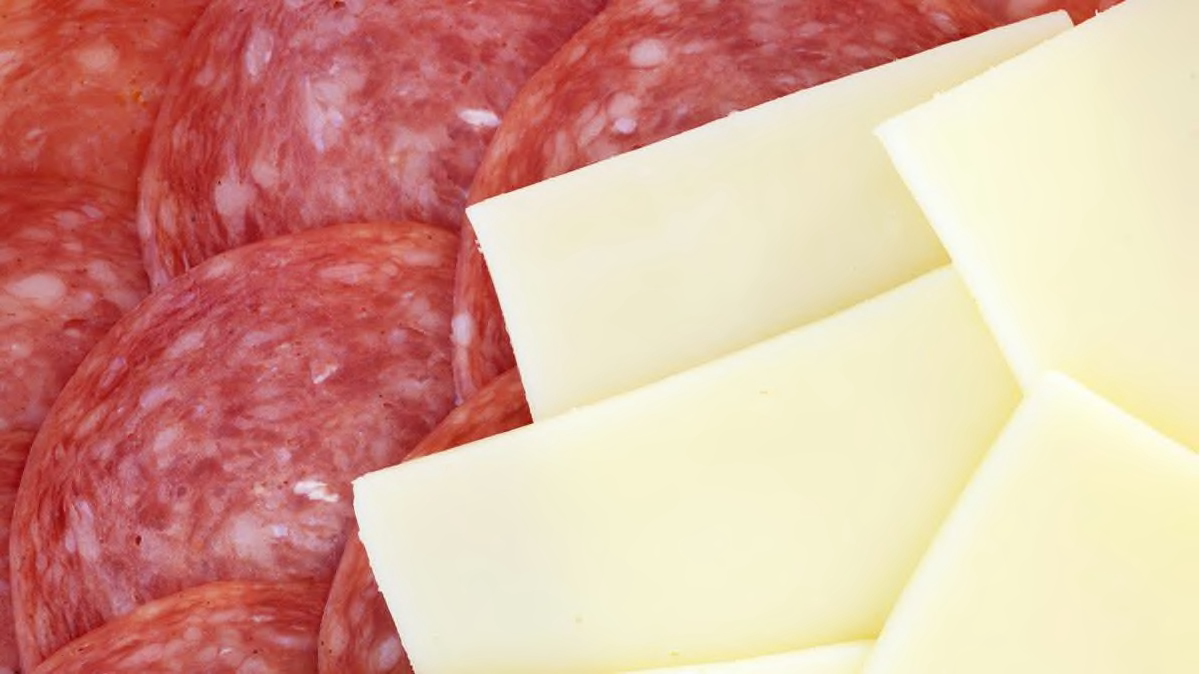 The Centers for Disease Control and Prevention is investigating a multi-year listeria outbreak linked to sliced deli meat or cheese contaminated with the bacteria listeria monocytogenes that has hospitalized eight people, one of whom died.
All of the people sickened were exposed to the same strain of listeria.
The CDC's announcement Wednesday also comes as Consumer Reports is analyzing the results of our own testing of counter-sliced deli meat. One of our samples of turkey, purchased from a deli in New York City, contained a strain of listeria similar to the one involved in this current outbreak
"Our results serve as a reminder for everyone—especially those in vulnerable groups—about the dangers that listeria can pose, and the precautions they should take with deli meats, which are prone to contamination with this type of bacteria," says James E. Rogers, Ph.D., director of food safety testing at Consumer Reports.
The CDC's investigation began in 2017 when it examined the details behind the illnesses of several people who were infected with listeria monocytogenes between November 2016 and February 2017. The CDC worked with state health departments to collect interview information from the ill people about what they ate and did in the month before they were sickened. But at the time, no common food item was identified among ill people.
Then Consumer Reports sent its findings to the CDC late in 2018, as well as to the New York City's Department of Health and Mental Hygiene, because the bacteria poses serious risks—especially to pregnant women, older people, and other vulnerable groups.
The CDC found that the listeria in CR's deli meat sample was closely related genetically to the listeria that previously made people sick, according to Brittany Behm, spokesperson for the agency. Two additional illnesses were reported since the sample was collected, she added.
The listeria cases have been reported from four states: Pennsylvania, Michigan, New Jersey, and New York.
Health officials also found the strain of listeria that sickened the eight people at deli counters in multiple retail locations in New York and Rhode Island, according to the CDC. Consumer Reports' tests supplied the only sample of actual deli meat.
The ­stores where ill people shopped served many different brands of deli products and there is limited information about the brands ill people bought, the CDC said. The agency hasn't identified the type or brand of meat or cheese that caused the illnesses.
Scope of the Danger
The CDC isn't recommending that people avoid deli meat or cheese. But people who are in particular at risk groups should carefully consider whether to eat deli meat, said Rogers.
Listeria poses a special risk to pregnant women; infection can increase the risk of miscarriage or stillbirth. It's also more dangerous for the very old, young children and newborns, as well as people with immunosuppressive conditions such as leukemia and AIDS, or those being treated by chemotherapy or radiation, which can also suppress the immune system.
Cooking foods to the proper temperature—165°F—kills listeria. But unlike some other foodborne bacteria, listeria can continue to grow at refrigerator temperatures and can multiply rapidly, spreading from one food to another. Listeria also can live for years on equipment in places food is prepared, including food processing plants, grocery stores, and delis.



Some research suggests that cold cuts sliced at deli counters are more than five times as likely to be contaminated with listeria than pre-packaged cold cuts, usually because of in-store contamination. "However, that doesn't mean that packaged deli meats pose no risk," Rogers said.

Not everyone exposed to listeria gets sick from it, but when they do, it can cause serious illness. About 94 percent of people who develop listeriosis—the name of the infection the bacteria causes—end up in the hospital. Roughly one in five victims who become sick from listeria die from the infection, leading to somewhere between about 260 and 500 deaths each year around the country.
Symptoms can include a fever along with diarrhea, muscle aches, or other gastrointestinal symptoms, and headache. If the infection spreads to the nervous system, they may also experience a stiff neck, confusion, loss of balance, and convulsions.
If you develop these symptoms, after eating sliced deli meat or cheese, contact your doctor.
Jesse Hirsch contributed to this story.
Editor's note: A previous version of this story implied that the CDC had multiple samples of deli meat contaminated with listeria. This article has now been corrected to clarify that the deli meat sample provided by Consumer Reports was the only sample of actual deli meat linked to this outbreak.