When you shop through retailer links on our site, we may earn affiliate commissions. 100% of the fees we collect are used to support our nonprofit mission.
Learn more.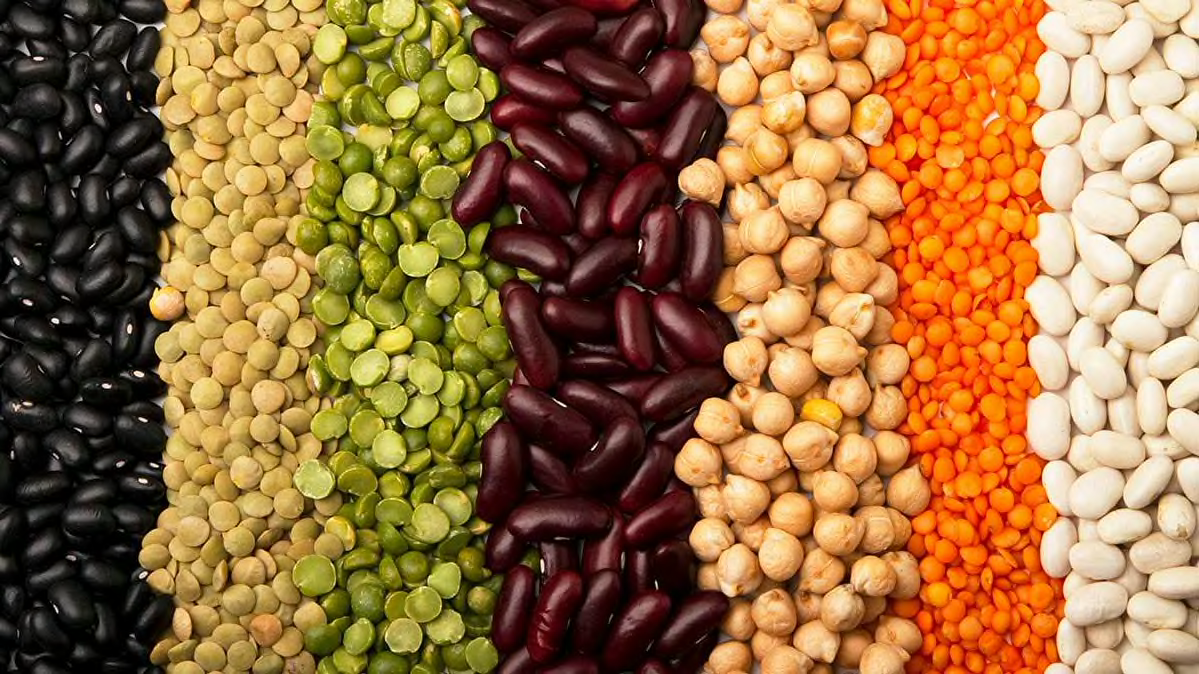 You might not think of pulses, more commonly known as beans and lentils, as vegetables. But they're not only considered veggies— which means they can help you get the 2 to 3 cups most adults need per day—but also loaded with important nutrients.

"Eating more pulses has been shown to improve the overall nutrition quality of people's diets," says Cynthia Sass, R.D., author of "Slim Down Now: Shed Pounds and Inches With Pulses—The New Superfood" (Harper Collins, 2016). "Those who have a higher intake of pulses have higher intakes of key nutrients that most Americans tend to fall short on—like folate, magnesium, potassium, and zinc."
Pulses are also an especially good source of protein and fiber, with about 8 grams of protein and about 7 grams of fiber per half-cup, cooked, according to Amy Keating, R.D., a Consumer Reports nutritionist.
"Plant-based proteins are easy to prepare, inexpensive, and don't have the saturated fat that animal-based sources have," Keating says.
More on Healthy Summer Eating
Numerous studies have established a link between increased pulse consumption and weight loss. In fact, a review of findings from 21 randomized controlled trials published in the American Journal of Clinical Nutrition concluded that eating more of these nutritional powerhouses leads to weight loss, even in people who aren't actively cutting calories.
"Pulses are a low-fat, carbohydrate-rich plant food with high amounts of both soluble and insoluble fiber, as well as slowly digestible starch," explains Rebecca Mollard, Ph.D., the clinical research development officer at the University of Manitoba.
Those attributes not only help boost fullness and satiety and curb cravings but also explain why higher pulse consumption has been linked to better blood sugar (glucose) regulation, lower blood pressure, lower cholesterol levels, and reduced risk of heart disease, certain cancers, and type 2 diabetes.
When it comes to type 2 diabetes, new research from the University of Guelph in Canada, published in the Journal of Nutrition, found that replacing a half-serving of rice or potatoes with an equivalent amount of lentils significantly lowered blood glucose levels, by up to 20 and 35 percent, respectively. This, the authors say, could help curtail the rise in blood glucose levels after meals—which may be useful in managing type 2 diabetes, Keating says.
Good for the Planet—and Your Budget
Pulses are an easily sustainable crop, requiring only about 43 gallons of water per pound to produce, compared with 800 to 1,800 gallons to produce a pound of animal protein.
They have a small carbon footprint, serve as a natural fertilizer by enriching the soil in which they're grown, and can withstand both drought and frost.
A serving of protein-rich pulses costs only about 10 cents, compared with nearly $1.50 for a serving of beef.
Here, for Eat Your Vegetables Day, are some easy ideas on how to incorporate pulses into your diet.
Summer Pulse Recipes
How to work pulses into your favorite warm-weather dishes? Sass has these suggestions:
No-cook tacos: Add chilled, drained, and rinsed black beans (canned or cooked, then cooled) and pico de gallo or salsa to the outer leaves of romaine lettuce—the lettuce serves as the taco "shell." Top with shredded cabbage and sliced avocado.
Bean gazpacho: Add your favorite cooked beans to chilled gazpacho. You can leave the beans whole or purée them first to give the soup a thicker, creamier texture.
Lentil salad: Add cooked lentils to chopped or shredded vegetables, and toss with a dressing made with olive oil, balsamic vinegar, Dijon mustard, lemon juice, garlic, and dried herbs. Serve cold or at room temperature.
Chickpea chocolate-chip cookies: Try replacing half (or all, if you like) of the regular flour in your favorite cookie recipe with chickpea flour to give the treats a healthy boost of fiber, protein, and other nutrients.