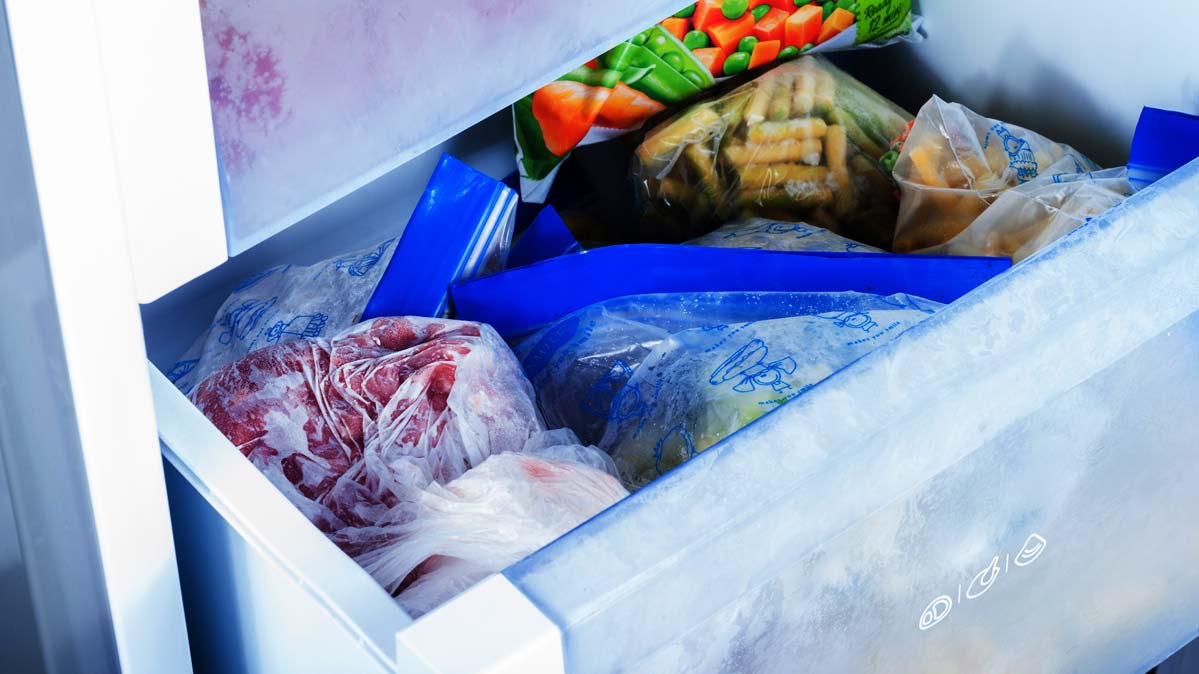 Stand-alone freezers used to contain little more in the interior cavity than wide-open space. That was especially true for chest freezers, though even uprights were short on organizational help.
Today's models offer many features that make it easier to organize and store a variety of foods, from soft-freeze compartments for ice cream to tiered storage bins to convertible models that can change from freezer to fridge, and back.
"You'll also want to consider the type of freezer," says Joe Pacella, a test engineer at Consumer Reports' freezer lab. "Chest freezers usually offer more usable storage space than upright models, but upright models come in self-defrosting configurations, which eliminate the hassle of periodically emptying the freezer to let it defrost."
Below are five freezers that offer a variety of perks—a mix of storage features, capacity, and price—that are sure to appeal to everyone from warehouse-store shoppers to batch-cookers. They're listed here in alphabetical order. For even more options and full details on these models and more, check out our freezer ratings and recommendations.
How We Test Freezers
To test freezers, our engineers fill each model with boxes of frozen spinach and run them in our test chambers for approximately six weeks to evaluate how well they keep the packages frozen.
Five Fantastic Freezers
Frigidaire FFFC25M4TW
Price: $770
CR's take: This Frigidaire—the biggest freezer in our ratings, by far—is a manual-defrost chest freezer, which means you'll have to periodically empty it to remove icy buildup. On the plus side, manual freezers maintain a steadier temperature because they don't periodically raise the internal temperature for the self-defrost function. With 24.6 cubic feet of usable storage space, the model boasts more room than many full-sized refrigerators.
The Frigidaire is light on features—just two sliding baskets, a power light, a door lock, and an LED interior light—but the sheer size of this chest freezer makes it worthwhile if you have a big family or like to stock up on food. As for performance, it offered superb thermostat control and temperature uniformity in our testing, but it wasn't as dependable as some of the competition when it came to our power outage tests, where it earned only a Good rating.
Frigidaire FFFU17M1QW
Price: $610
CR's take: A manual-defrost upright freezer, this Frigidaire has 14.4 cubic feet of usable storage space. In our tests, this model offered standout energy efficiency—with an Excellent rating—but its noise and ease-of-use scores were lackluster. Inside, this Frigidaire has three interior shelves and five door shelves. Other features include a door lock and an interior light. While it doesn't have as many features as other models on this list, it's one of the most feature-rich among other manual-defrost upright freezers in our ratings.
GE FCM16DLWW
Price: $600
CR's take: One of our highest-rated manual-defrost chest freezers, this GE offers a bevy of features with storage in mind. You'll get a power light, a temperature alarm, a door lock, an LED interior light, four tiered sliding storage bins, and compartment dividers for organization. It also earned high marks across the board, even netting a Very Good rating for our power-outage tests. With 15.6 cubic feet of usable storage space, this GE chest freezer might fit the bill for your garage or basement.
Insignia NS-UZ21XWH7
Price: $715
CR's take: The Insignia NS-UZ21XWH7 is a self-defrosting upright freezer with a twist: It converts to a standalone refrigerator with the flick of a switch, giving you an extra 17.7 cubic feet of usable space for groceries. We've seen this feature on many refrigerators, but it's rare to find on a freezer.
In addition, this Insignia comes with four interior shelves, four door shelves, one interior basket drawer, a power light, a temperature alarm, and an LED interior light. In our tests, it scored very well across the board, including an Excellent rating for ease of use, but it performed only decently when it came to power outages and noise. These shortcomings might be a good trade-off if you're interested in an appliance that can do double duty as an extra freezer or refrigerator.
Kenmore Elite 27002
Price: $930
CR's take: One of our highest-rated self-defrosting upright freezers, the Kenmore Elite 27002 offers 16.3 cubic feet of usable storage and plenty of features. It comes with four interior shelves, two interior drawers, seven door shelves of varying widths, a power light (a handy visual indicator that the freezer is on and running), a temperature alarm, a door lock, an interior LED light (perfect for finding something while in a dark basement or garage), a quick-freeze function to freeze a large quantity of unfrozen goods, and a soft-freeze compartment for things such as ice cream.
This Kenmore also offered outstanding performance across the board, with an Excellent rating for thermostat control, but it didn't score as highly for power outages and noise.
Consumer Reports is an independent, non-profit organization dedicated to helping consumers. We make it easy to buy the right product from a variety of retailers. Clicking a retailer link will take you to that retailer's website to shop. When you shop through retailer links on our site, we may earn an affiliate commission – 100% of the fees we collect are used to support our mission.
Learn more.
Our service is unbiased: retailers can't influence placement. All prices are subject to change.