When you shop through retailer links on our site, we may earn affiliate commissions. 100% of the fees we collect are used to support our nonprofit mission.
Learn more.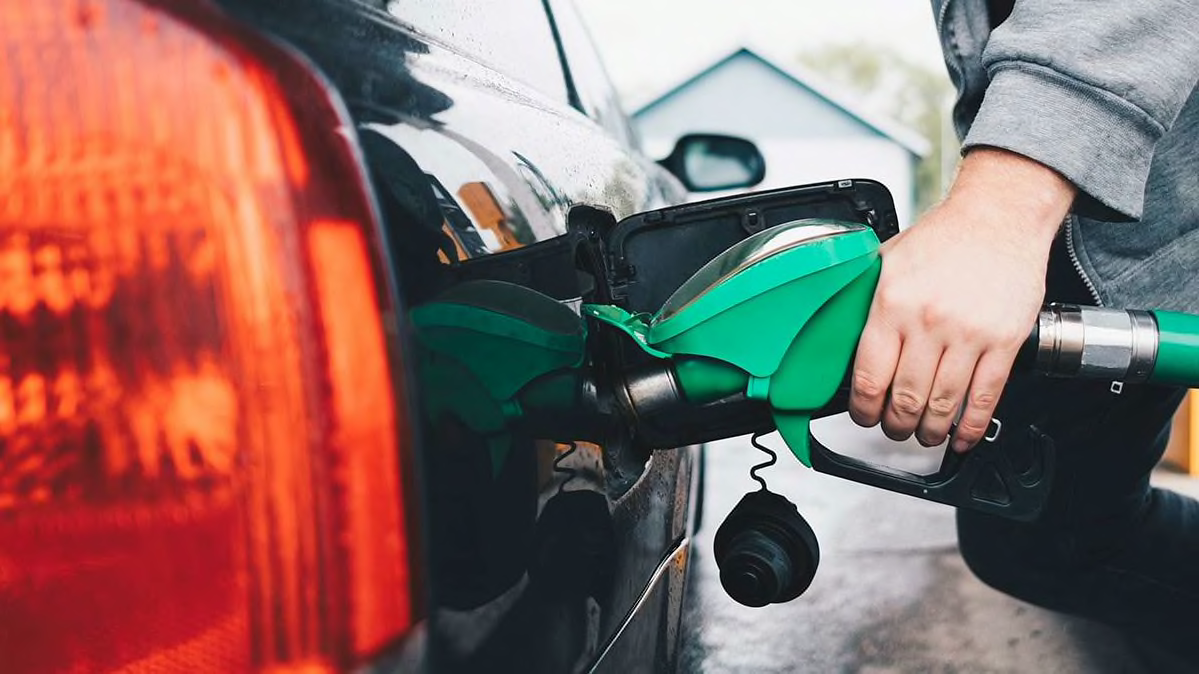 The battle over auto emissions is heating up.
The White House, the state of California, the auto industry, and consumer groups are all engaged in a policy struggle over how fuel-efficient cars and trucks should be in the coming years.
The outcome will determine not only how much consumers pay for cars and fuel but also how much carbon dioxide will be emitted by the transportation sector. Transportation (which includes air travel as well as autos and trucks) is now the largest source of greenhouse gas emissions in the U.S., outstripping factories and all other sources. And the science increasingly says that time is short to reduce emissions in order to reduce the impact of climate change.
The battle, which has intensified in recent weeks, pits the Trump administration, which wants to reduce fuel-efficiency standards to make cars less expensive, against California, which wants to continue setting its own far stricter rules, saying it will ease pollution and save consumers money on fuel. Consumer groups including Consumer Reports are siding with California, while the auto industry is split between Trump and California.
Though the Environmental Protection Agency and the Transportation Department are expected to issue new miles-per-gallon rules by the end of this year, it's unlikely to end the battle.
The auto industry is already making decisions about vehicles coming out in the next three to five years, says Brett Smith, director of propulsion technology and energy infrastructure at the Center for Automotive Research in Ann Arbor, Mich. But the regulatory and legal uncertainty is making it hard to predict what cars are going to look like in the years ahead.
"For the consumers, it's really silly—just come to an agreement," Smith says. "But for the car companies, it's making decisions on billions of dollars of investments. And it's so important for the environment."
Here's a look at where things stand now, and what's likely to happen in the coming weeks.
What's Behind the Dispute?
Back in 2012, the Obama administration negotiated with the auto industry to produce a single set of rules to improve fuel economy and reduce carbon dioxide emissions for the 2017-25 model years. The auto industry signed on to the deal in part because it had been pushing for a single national program instead of having to meet different sets of rules. California, which has set its own fuel-economy rules for decades, also signed on.
But the two sides are now fighting over what should happen in the coming model years. California wants to stick with something close to the original Obama targets. The Trump administration indicated last year it would freeze the targets after 2021, saying that would save consumers money through lower sticker prices.
What's Happening Now?
Though the Trump administration initially intended to freeze fuel-economy standards, recent media reports suggest it's considering modest increases of about 1.5 percent a year. That would result in real-world mileage averages of about 31.8 mpg in 2026, according to an analysis by Consumer Reports. The current fleetwide average is 29 mpg. The Obama rules would have required 37.5 mpg by 2025.
"Fuel economy and vehicle emissions standards are one of the most powerful tools we have to save consumers money and reduce air pollution," says Shannon Baker-Branstetter, manager of cars and energy policy at Consumer Reports' office in Washington, D.C. "If these clean-car standards are weakened, it could top the list of the administration's most devastating consumer and environmental regulatory rollbacks to date."
The Trump administration argues that lower fuel-efficiency targets are justified because fewer Americans are buying fuel-efficient vehicles than projected, especially hybrids and fully electric vehicles. That's because low gas prices have shifted more consumers into larger SUVs and pickup trucks. The administration also says that requiring higher fuel economy too quickly will require more expensive technology, raising the sticker price of new cars and trucks.
A spokesman for the EPA said the final regulations "will deliver one national standard to the American auto market, will save lives, and promote economic growth and job creation by reducing the price of new vehicles and helping more Americans purchase newer, cleaner, and safer cars and trucks."
The Trump administration, meanwhile, has filed suit to end California's ability to impose its own standards. Last week, a group of automakers—General Motors, Fiat Chrysler, and Toyota—as well as the Association of Global Automakers said they were siding with Trump so that the industry would have only one set of rules to follow.
"With our industry facing the possibility of multiple overlapping and inconsistent standards that drive up costs and penalize consumers, we had an obligation to intervene," John Bozzella, president and CEO of Global Automakers, said in a statement last week, speaking on behalf of the trade association and the three automakers.
California is fighting back. The Trump administration must drop its "indefensible attack" on the state's authority to set emissions standards before there's a serious conversation about a single set of national standards, says Jesse Melgar, a spokesperson for Gov. Gavin Newsom.
"We have environmental targets to meet and clean air and communities to protect," Melgar says. "We are never going to get there with regressive federal policies that trample states' rights and bully tactics that threaten automakers' autonomy."
A separate group of automakers—including Ford, BMW, and Honda—said last summer that they would follow California's stricter rules no matter what the federal government decided on fuel economy. Again, the automakers' aim was to end the uncertainty so they could make plans.
Both Honda and Ford said in emails to Consumer Reports that they were sticking by their agreement with California, and that those negotiated fuel-economy targets would avoid litigation and provide more industry stability while resulting in fewer carbon dioxide emissions.
"We believe this path forward best protects the environment, consumer affordability, and the short- and long-term health of the industry," John Cangany, a Ford spokesman, said in an email.
California has filed its own legal challenge to efforts to freeze the Obama administration's fuel-economy rules and has won the support of consumer and environmental groups. Though that challenge had a setback last month when it was thrown out by a federal appeals court, the legal battle is far from over.
What Happens Next?
Over the next few months the Trump administration is expected to propose final regulation covering fuel economy for model years 2021-26. Whatever the targets are, they will almost certainly be challenged in court.
All of this means it could take years before anything is settled, and it's unlikely to happen before the next election.
"The car companies don't really know what's going to happen," says Smith of the Center for Automotive Research. "California doesn't understand, either. I don't think the Trump administration really knows, because so much of this is getting thrown into legal battles."
The last time the industry faced so much uncertainty over fuel-economy rules, right after the 2008-2009 financial crisis, a deal was negotiated, producing the 2017-25 rules that have now unraveled.
California has won in court many times over the years, says Daniel Becker, director of the Safe Climate Campaign. He has been lobbying for fuel-economy regulation since the 1990s. Its legal authority is firmly rooted in the Clean Air Act and numerous other laws, he says, and there's no reason to think the latest court challenge will turn out differently.
"There's going to be a nasty year or two while the courts figure it out," Becker says. "Eventually, California will win in court and will continue to have its right to regulate. That will lead to cleaner vehicles there and elsewhere."
What Does This Mean for Consumers?
Consumer Reports has supported higher fuel-economy standards because of the environmental impact of more efficient vehicles and the net savings to consumers. CR's analysis shows that even with higher technology costs on the front end, consumers will save money over time through lower fuel costs.
If fuel-economy standards were frozen at 2021 levels, U.S. consumers as a whole would stand to lose about about $460 billion over the life of their vehicles, according to a CR analysis published in August. That comes out to an added $3,300 per new vehicle. A reported willingness for modest increases in fuel efficiency would cost consumers about $2,100 per vehicle.
"The current fuel-economy standards are one of the most successful consumer policies around, both saving people money and improving the environment," says Baker-Branstetter, the CR policy analyst. "The technology to achieve the current goals already exists, so there's no excuse for weakening them."
But the way the fuel-economy program is structured isn't enough to build more efficient vehicles, says Dennis Fitzgibbons, an auto-industry consultant who has lobbied for automakers on fuel economy. Manufacturers can't force people to buy vehicles they don't want, he says, and that's why some automakers are still pushing for regulatory relief.
"The obstacles here aren't necessarily technological," Fitzgibbons says. "It's consumer preferences. It's the price of gasoline. It's how do you align what consumers are telling you in the market with what government is telling you through regulation?"