Dressers Still Pose Dangerous Tip-Over Risk, Consumer Reports' Tests Show
Slightly more than half failed our most rigorous tests, highlighting the need for strong legislation to protect children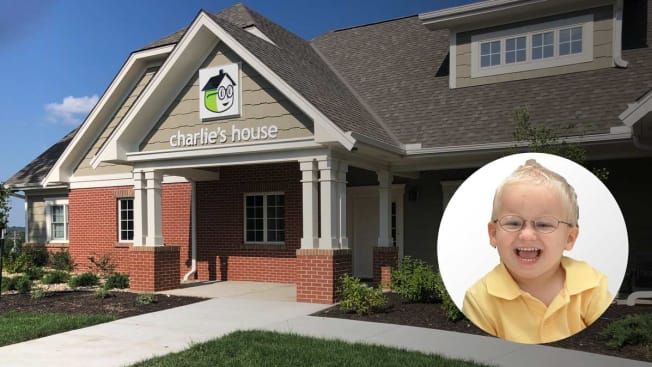 Charlie Horn would have turned 16 today. But his life was cut tragically short at just 2½ years old when a dresser fell on him.
That November afternoon in 2007, Charlie woke up from a nap, climbed out of his toddler bed, and opened one of his dresser's drawers, perhaps to climb up it, causing the furniture to tip over and suffocate him, according to an investigation. No loud thud was heard: Charlie's body cushioned the dresser's fall. And no scream was heard: the dresser landed in such a way that Charlie couldn't cry out. By the time the babysitter checked, Charlie was unresponsive.
"At the time, I could not have imagined that a dresser—especially a small one, three drawers high—could tip over and hurt one of my children," says Brett Horn, Charlie's father and a founding member of the advocacy organization Parents Against Tip-Overs. The dresser was just 30-inches tall.
How Stable Is Your Dresser?
Consumer Reports conducted tip-over testing on 13 dresser models that represent a cross-section of the retail market, using progressively tougher tests. They were purchased from January through March 2021. Our tests show that you can't spot a stable dresser with the naked eye.
HOW WE TESTED
We performed three tests with all the drawers empty. In Test 1, all drawers were open to the final stop. In Test 2, the top drawer was open to its final stop and a 50-pound weight was hung from the drawer front. If it passed the top-drawer test, and a lower drawer was larger, the test was repeated on that lower drawer. If a dresser fails at 50 pounds, Test 3 is not performed. In Test 3, the top drawer was open to its final stop and the 50-pound weight was increased in 1-pound increments to a maximum of 60 pounds, which represents the upper weight range for children affected by tip-overs. If it passed the top-drawer test, and a lower drawer was larger, the test was repeated on that lower drawer.
MODEL
MODEL
TEST
1
2
3

H28" x W63" x D15.75" - 118.8 LB.




Baxton Studio Hildon 6-Drawer Chest




$300


Drawers
Open

50
Pounds

60
Pounds

H29.75" x W59.75" x D21.5" - 185.2 LB.


Epoch Niko/Aniko 6-Drawer Dresser

(1)




$1,000


Drawers
Open

50
Pounds

60
Pounds

H34.5" x W35.5" x D19.5" - 102 LB.




Little Seeds Maple Lane Dove 3-Drawer Dresser With Changing Table

(2)




$170


Drawers
Open

50
Pounds

60
Pounds

H29" x W59" x D16.25" - 97.4 LB.




Prepac Salt Spring 6-Drawer Dresser




$230


Drawers
Open

50
Pounds

60
Pounds

H29.75" x W57.75" x D19.5" - 133.2 LB.




South Shore Valet Collection 4-Drawer Dresser




$350


Drawers
Open

50
Pounds

60
Pounds

H27.5" x W60.5" x D19.75" - 118.4 LB.




Tvilum Scottsdale 6 Drawer Dresser




$240


Drawers
Open

50
Pounds

60
Pounds

H29" x W31.5" x D19.25" - 88.2 LB.




Crate & Barrel Dawson Clove 3-Drawer Chest

(3)




$700


Drawers
Open

50
Pounds

60
Pounds

H29.75" x W31.5" x D15.75" - 85.6 LB.




Ikea Busunge 2-drawer Chest




$140


Drawers
Open

50
Pounds

60
Pounds

H28.5" x W47.5" x D16" - 81.2 LB.




Prepac Astrid 6-Drawer Dresser




$200


Drawers
Open

50
Pounds

60
Pounds

H29.75" x W31.25" x D20.5" - 87.2 LB.




Room Essentials (Target) Mixed Material 3 Drawer Dresser Gray Oak




$120


Drawers
Open

50
Pounds

60
Pounds

H28.25" x W54.5" x D17.25" - 96.8 LB.




Signature Design by Ashley Finch Collection 6 Drawer Dresser




$205


Drawers
Open

50
Pounds

60
Pounds

H30" x W32" x D18" - 102.2 LB.




Williams-Sonoma Pottery Barn Mateo 3-Drawer Dresser




$400


Drawers
Open

50
Pounds

60
Pounds

H27.25" x W32" x D16.5" - 48.8 LB.




One Kings Lane Aiden 4-Drawer Dresser

(1)




$475


Drawers
Open

50
Pounds

Not
Tested
Footnotes: (1) Did not come with anchors. (2) Marketed as 30 inches high, but measured taller by CR. (3) Came with two different-sized drawers. The top drawer passed with 60 pounds, but the middle drawer failed at 58 pounds.

CR tests for the purpose of comparison, not for compliance. Our results are not meant as indicators of whether a dresser meets the voluntary industry standard set by ASTM International, a consensus standards-setting organization. Dimensions are of the assembled product rounded up to the nearest ¼ inch, measured by CR technicians, including any additional components, such as a changing table or hardware. These dimensions may differ from what appears in the manufacturers' specifications. Purchase price may vary from the currently available price.
Horn has learned a lot since Charlie's death—and this year, even though Charlie's triplet brother and sister won't be celebrating their joint birthday with Charlie, his legacy will be at the center of the day's events. That's because today marks the official opening of Charlie's House, built to teach families how to keep their loved ones safe at home, and prevent future tragedies.
"May 6 every year is a bittersweet day, but this year it will be a little extra sweet because while Charlie is still gone, we get to honor his memory with the grand opening of a place where parents and caregivers can come and learn how to properly childproof a home," Horn says.
Charlie's House can't come soon enough: Every 60 minutes, on average, a child is sent to the emergency department after a furniture tip-over incident, according to the Consumer Product Safety Commission, the government agency that regulates approximately 15,000 types of products. And between 2000 and 2019, at least 286 children have died from furniture-related tip-overs. Since February alone, four other children have died when furniture in their home reportedly tipped over.
While securing furniture to the wall with anti-tip restraints (also called wall anchors) can help prevent tip-overs, that's often not enough. Many people don't have the skills to install anchors, and some renters aren't allowed to put holes in their walls. Even then, anchors don't always hold, as was the case—captured on a baby monitor—when a bookshelf tipped over onto twin toddlers who narrowly escaped injury.
"Federal law should require manufacturers to pass strong stability testing before putting their furniture on the market," says Gabe Knight, a policy analyst at CR. "That's by far the best way to help parents keep their children safe."
Currently, the stability standard governing dressers is not only voluntary but also weak, Knight says. Created in 2000 and updated periodically, it states that a dresser should stay upright when a 50-pound weight is hung on a single open drawer while the others are closed. It does not account for much of what happens in the real world, such as when multiple drawers are opened at once, when a toddler pulls on a drawer, or when a 6-year-old climbs up the drawers.
In 2019, the standard was updated to include dressers 27 inches tall and higher, not just those above 30 inches, as the standard previously dictated. But it's still unclear how many dressers pass stability testing. After all, the standard is voluntary.
Over the past three years, CR has tested dressers to get a better sense of how stable they are and to determine whether shorter dressers can also be dangerous.
Given the recent height change to the voluntary standard, for CR's new tests, we focused on 13 dressers marketed as 30 inches tall or lower (though one measured slightly taller than that in our lab) in order to evaluate the comparative stability of shorter dressers.
Six of them, or almost half, passed each of our three tests, meaning they did not tip over when all drawers were pulled open with no added weight; one drawer was open with 50 pounds of weight added; and one drawer was open with 60 pounds. Only one dresser failed our 50-pound test.
That's an improvement from the last time we tested shorter dressers, in 2018. Then, only five of 17 dressers passed all three tests, and nine failed the 50-pound test.
Five of the dressers that passed all three of CR's tests this time were relatively inexpensive, costing between $170 and $350.
"Our test results show that it's possible to make a stable dresser that is also affordable," says James Dickerson, PhD, CR's chief scientific officer.
He also pointed out that simple changes from manufacturers can move the center of gravity of a dresser to make it safer.
In fact, one dresser—the Room Essentials Mixed Material 3 Drawer Dresser, made by Ameriwood and sold at Target for $120—that failed at 50 pounds in a previous CR test, passed this time around and withstood up to 54 pounds. Keith Cooley, a representative at Ameriwood, says that since our last batch of tests, the company "changed the design of the original dresser by adding a solid back panel to the unit, which increased the overall weight," and provided a stabilizing ballast at the rear of the dresser.
Redesigned for Safety
In previous CR tests, the Room Essentials Mixed Material 3 Drawer Dresser, made by Ameriwood, failed our 50-pound tip-over test. This year, with a new design, it passed, withstanding up to 54 pounds.
Graphic by Andy Bergmann
Still, there is room for improvement. Seven of the dressers, or slightly more than half, failed before reaching 60 pounds.
One dresser, the Aiden four-drawer dresser by One Kings Lane, passed only one of our tests and did not come with a wall anchor. And at $475, it was also one of the most expensive dressers in our tests, underscoring that price is not necessarily an indicator of stability.
One Kings Lane did not return CR's requests for comment. CR informed the CPSC of our findings, and the agency said it would follow up.
Horn was encouraged that shorter dressers performed better in this round of CR's testing. "It is vital for manufacturers to recognize that injuries and deaths were occurring from smaller dressers, too," he says. "And as these results show, there is no doubt that the engineering exists for manufacturers to greatly improve dresser stability well beyond the current standard, and often with very little cost."
Indeed, manufacturers can and must do better, says CR's Knight. "Consumer Reports' findings make it even clearer that the voluntary industry standards don't adequately protect children." Instead, CR supports a mandatory federal standard, which the CPSC could implement quickly if Congress passes a pending bill that would require dressers to be more stable.
That legislation, the Stop Tip-overs of Unstable, Risky Dressers on Youth (STURDY) Act, would require the CPSC to create a mandatory, not voluntary, standard within one year of its passage. And it would strengthen the standard by increasing the testing weight to 60 pounds, simulating the weight of children until they turn 6 years old.
The rule would also require that testing better replicate real-world experiences. "The gentle placement of a 50-pound weight does not account for the dynamic force of a child climbing, pulling, or jumping on their dresser," says Horn, who also serves as a committee officer for ASTM International, an independent organization that helps set voluntary safety standards for consumer products such as furniture.
The legislation originally passed in the House of Representatives in September 2019 but did not come to a vote in the Senate before the end of last session. The bill is now back up for consideration after being reintroduced in the House by Jan Schakowsky, D-Ill., and in the Senate by Robert Casey Jr., D-Pa.
CPSC acting chairman Bob Adler previously told CR that he is a "strong supporter of the STURDY Act" and that "it would dramatically expedite safety for consumers and for children."
Several industry representatives also said they would welcome the STURDY Act. In mid-March, Ikea applauded lawmakers for reintroducing the bill, and said they "see the potential for the STURDY Act to significantly advance industrywide progress on furniture stability." More recently, Williams Sonoma—which owns Pottery Barn and West Elm—and the Juvenile Products Manufacturers Association, a trade group whose members include Delta Children and Kolcraft, told CR they support the STURDY Act.
"We don't have any time to waste," says CR's Knight. "This is a serious hidden hazard, it's in people's homes all across the country, and the danger to children is real. It's critical for Congress to pass the STURDY Act now to help prevent future tip-over tragedies."