The STURDY Act, a Bill Meant to Stop Fatal Furniture Tip-Overs, Is Reintroduced
A toddler's recent death, caused by a dresser that fell onto him, highlights the need for a law requiring stable furniture "Update: On June 23, 2021, the U.S House of Representatives voted to pass the STURDY Act."
Kaesyn Williams, 23 months old, "smiled a lot, played a lot, and was a helper, too," says his mother, Sa'Mya Williams of Atlanta. "If your phone was ringing, he brought it to you. He was a really, really happy baby."
But two weeks ago, Kaesyn's life was cut far too short when a dresser tipped over, trapping him underneath.
"He was put down for a nap at my cousin's house, and they think when he got up, he started playing and the dresser fell on him," says Williams, who was not there at the time. "They didn't hear the dresser fall, and because of the way it fell and hit him, he couldn't cry or scream out."
Williams' cousin found the 21-pound boy unresponsive under the dresser. Though she and paramedics performed CPR, Kaesyn could not be revived.
"It's a nightmare," says Williams, who hopes to raise money through a GoFundMe campaign run by her aunt, Undraya Norwood, so that she can afford the funeral for Kaesyn, who would have turned 2 in March.
Legislation That Could Save Lives
Yet tip-over tragedies are preventable. It is possible to make stable, affordable, dressers that don't risk tipping over, dresser testing by Consumer Reports has found. But currently, there is only a voluntary stability standard for dressers—established by ASTM International, an independent standard-setting organization—which consumer safety advocates say is too weak to protect children from tip-overs.
That standard, established in 2000, states that a dresser 27 inches or taller should stay upright when a 50-pound weight is hung on a single open drawer while the others are closed. It does not account for what happens when dresser drawers are filled with clothes, when multiple drawers are opened at once, when a 21-pound toddler like Kaesyn pulls on a drawer, when a 60-pound child climbs on the drawers, or when a dresser is placed on carpet, among other real-world possibilities.
What's more, because the current standard is voluntary, furniture manufacturers aren't required by law to ensure that their dressers meet it before they are sold.
Instead, companies often urge consumers to anchor their furniture to the wall so that it doesn't tip over, but that is not a fail-safe solution, CR's ongoing investigation has shown. Many people don't have the skills to install wall anchors, and some renters aren't allowed to put holes in their walls because of the terms of their lease. And in certain circumstances, even properly installed anchors don't hold, as was the case—captured on a baby monitor—when an anchored Ikea bookshelf tipped over onto twin toddlers who narrowly escaped injury.
Schakowsky says parents should not have to worry about whether their furniture is stable.
"As parents juggle supervising their children while working from home during the ongoing pandemic, they deserve peace of mind that their furniture is safe," Schakowsky says. "Sadly, current voluntary furniture stability standards are inadequate, and unstable furniture continues to be a top hidden household hazard." She says she is "reintroducing the STURDY Act to protect children from these preventable dangers and spare families from these painful situations resulting simply from a piece of furniture."
Sen. Bob Casey, D-Pa., is expected to reintroduce the STURDY Act in the Senate tomorrow.
A spokesperson for the American Home Furnishings Alliance, an industry group, previously told CR that it "supports a mandatory stability standard that holds all manufacturers to a rigorous safety standard for clothing storage furniture." But the group would rather see the CPSC institute the standard directly through the agency's rulemaking procedure rather than be authorized through the STURDY Act because the bill could be "held up indefinitely in the legislative process."
CPSC rulemaking, however, is also notoriously long, and can proceed as the STURDY Act moves through Congress.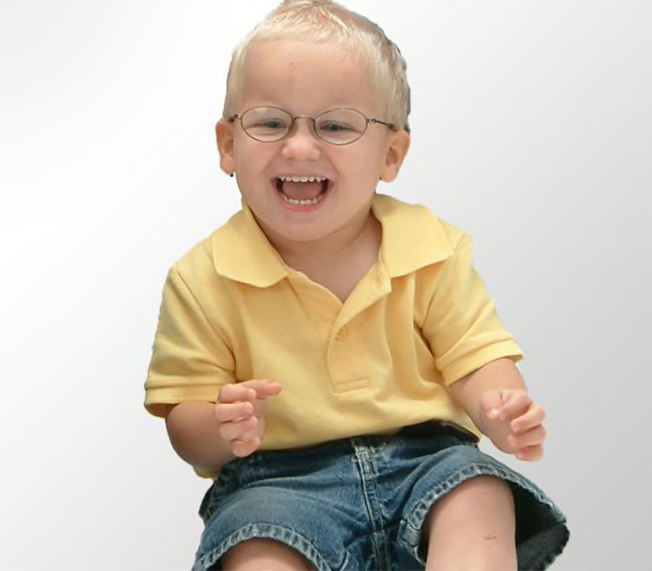 Brett Horn of Kansas City, Mo., whose triplet son Charlie died in 2007 at age 2½ when a dresser fell onto him, believes the STURDY Act is the way forward.
"It's way past time we acknowledge that the furniture tip-over problem has gone on for far too long," says Horn, who helped found the advocacy group Parents Against Tip-Overs with other parents who lost children to furniture tip-overs. "Children are still being hurt because the voluntary standard does not account for the way consumers and children actually use dressers. The STURDY Act would have saved my son's life, and it will empower the CPSC to address these 'real-world issues' going forward in establishing a new testing standard."
Crystal Ellis, a founding member of PAT whose 2-year-old son Camden died in 2014 when an Ikea Malm dresser fell onto him, says she can't believe there is still no law requiring more robust dresser stability after so many injuries and deaths.
"The day my son Camden died, I believed it was a freak accident," says Ellis, of Kenmore, Wash. "When I learned the industry knew tip-overs were a deadly problem for decades, I was beyond angry. They've been tinkering with an entirely inadequate, voluntary standard for almost two decades, mostly placing blame and responsibility on parents to anchor their furniture to the wall, when experts know the most effective solution to the tip-over problem is safe furniture design—and this would be required if the STURDY Act becomes law."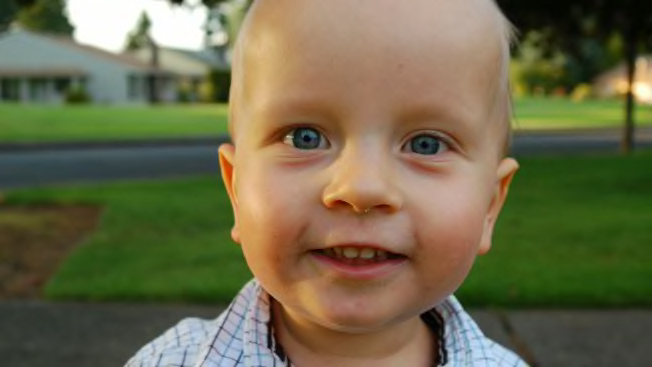 To keep children safe, the legislation would require the CPSC to create a mandatory rule for freestanding "clothing storage units" within one year of the Act's passage. The new rule must increase the testing weight to 60 pounds—to simulate the weight of children up to 72 months old—and require that real-world scenarios involving carpeting and forces on the dresser that are typical of common use are accounted for in testing. The legislation also calls for strong warning labels.
Though the STURDY Act cannot bring back children such as Kaesyn, Charlie, and Camden, advocates like those at CR believe it can prevent future fatalities.
"Congress should quickly pass the STURDY Act to ensure that the CPSC sets a strong, mandatory safety standard within one year," says Gabe Knight, a policy analyst at CR. "Hundreds of families nationwide have lost young children to this hidden hazard. Passage of the STURDY Act is critical to saving children's lives and preventing future furniture tip-over tragedies."