When you shop through retailer links on our site, we may earn affiliate commissions. 100% of the fees we collect are used to support our nonprofit mission.
Learn more.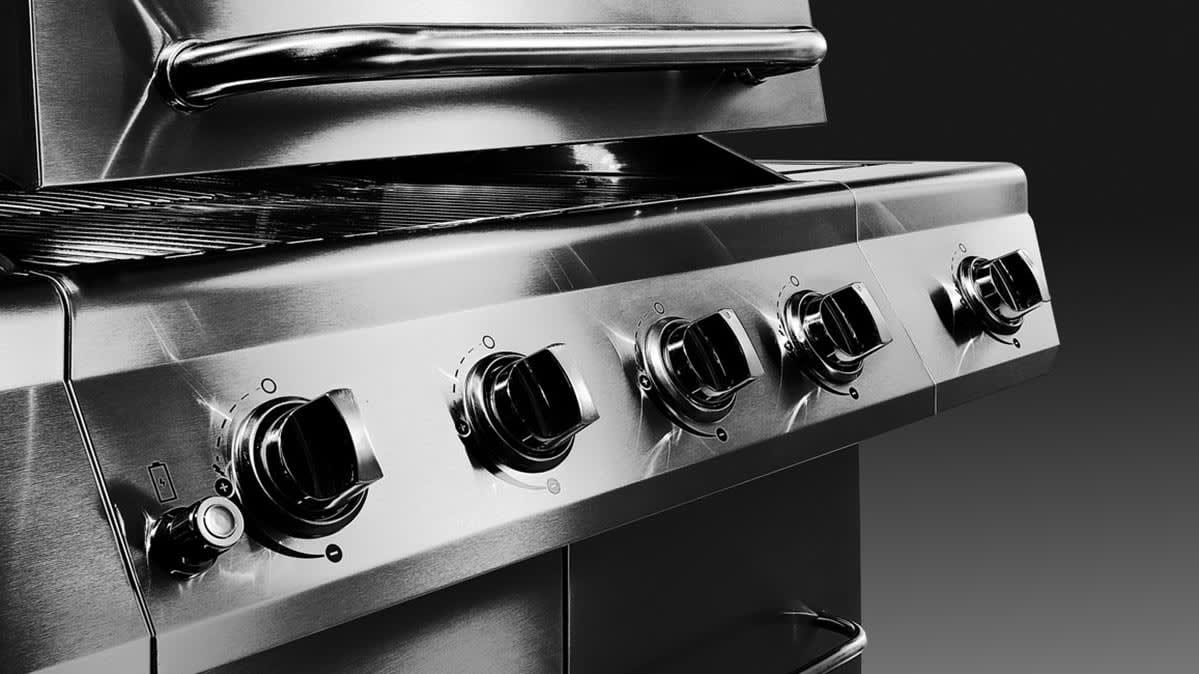 Consumer Reports has revamped how it tests gas grills, with an eye towards longevity and reliability. Now we factor in ratings for predicted reliability and owner satisfaction to the Overall Score in addition to results from our performance tests.
That means you can use our revamped gas grill ratings to find a new model that cooks well and should perform as promised for many years to come.
Want even better news? You can find a grill that rates well in these crucial areas that won't break the bank. In fact, in the popular $400-and-under price range you can expect to see models from widely sold brands such as Char-Broil, Huntington, Nexgrill, and Weber.
Our tests of gas grills have shown that price isn't a predictor of performance. It can be linked to quality of construction, but mostly you'll just have to give up some features.
"For $400 or less you won't see high-end finishing touches like LED task lighting, pull-out drawers, or trays for propane tanks," says Mark Allwood, the market analyst who oversees grills for Consumer Reports. "But if you're a first-time buyer, you can get a good grill for a great price, then next time decide if you want to trade up to a model with more features."
If you're debating what type or size of grill will meet your needs, start with our gas grill buying guide, then browse our comprehensive grill ratings. Below, you'll see what kind of construction and features you can expect from a grill that's $400 or less.
Consider Convenience
Some carts have two wheels and two feet, so you have to lift one side to move the grill. It's nice to have wheels or casters on all four legs.
Look for an electronic igniter, which relies on batteries to generate a spark and lights more easily than rotary and push-button starters.
Look at Construction
Love the look of stainless steel? At this price, you might not for long. That's because not all stainless is created equal. To keep prices down, manufacturers tend to use thin-gauge stainless, which can make for a flimsy grill that looks good on the showroom floor. Forgoing stainless for a well-made painted or porcelain-coated enameled steel might get you a longer-lasting grill.
Inspect the grill. At this price range, the parts will usually be bolted together, not welded, so make sure connections are snug. The fewer bolts, the better (bolts can rust).
Heft the grates and check what they're made of. Porcelain-coated cast iron can chip and rust. With stainless steel grates, you won't have to worry about chipping or scratching. And both are better at searing and maintaining even temperatures than the lightweight wire grates we've seen on certain models.
Burners are the most frequently replaced part, according to industry data, and a warranty of a year or less is a tip-off that a grill might not be long for this world. In this price range, warranties usually last one to five years; favor the grill with the longest warranty you can find.
Check for Sturdiness
A flimsy grill will flex or bend when you move it across your patio or drag it from your deck into the garage for winter storage. And sturdiness can vary among grills that are bolted together. Lift the lid halfway and force it side to side to see how much the frame twists. Make sure that wheels are on tight. CR members can also check the sturdiness score in our comprehensive gas grill ratings.
5 Standout Grills for $400 or Less
Nearly half of the models in our gas grill ratings cost $400 or less, but only a handful rise to the top.
CR members with digital access can read on for ratings and reviews of five grills that score Very Good or Excellent overall in our tests. To give you a sense of capacity for each model, we include the number of burgers (patties 4 inches in diameter) you'll be able to fit.
From the 'Consumer 101' TV Show