When you shop through retailer links on our site, we may earn affiliate commissions. 100% of the fees we collect are used to support our nonprofit mission.
Learn more.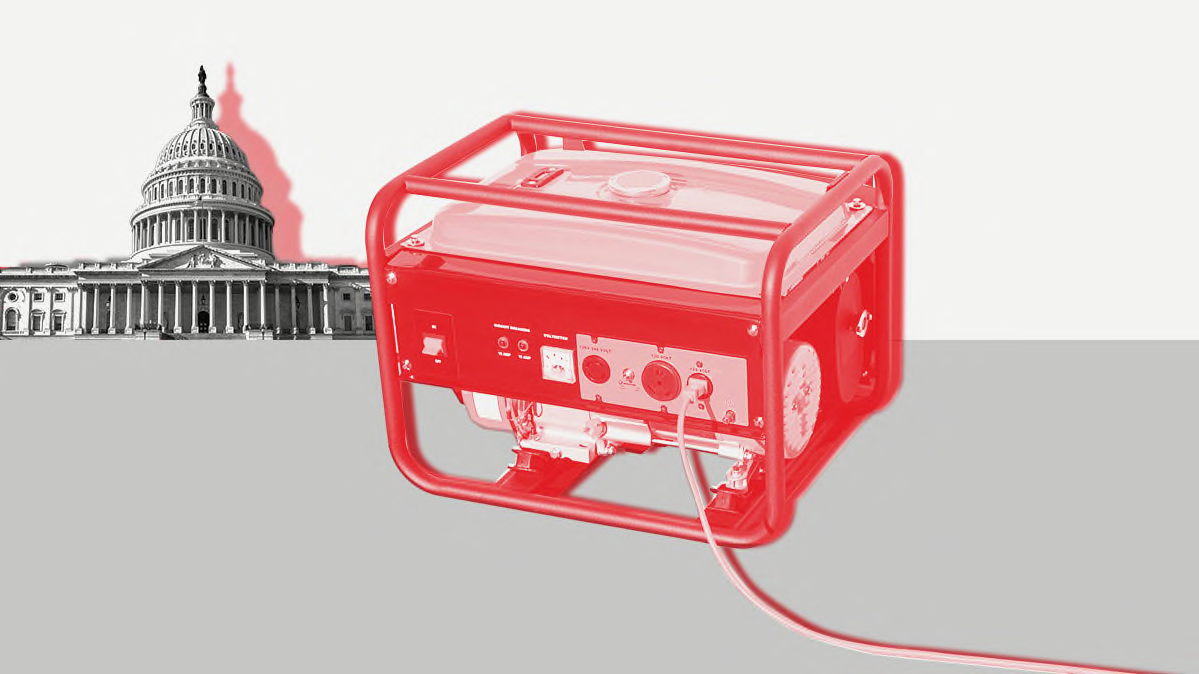 For more than a decade, Consumer Reports has been advocating for improved portable generator safety. As part of that effort, CR has endorsed a bill by Rep. Bobby Rush (D-Ill.) to require the Consumer Product Safety Commission to institute a mandatory safety standard for generators within one year.
The bill hit the floor of the U.S. House of Representatives on Dec. 9, when Rep. Rush introduced H.R. 8928, the Portable Generator Safety STANDARD Act.
"Between 2005 and 2019, nearly 1,000 Americans have suffered preventable deaths due to an abhorrent absence of mandatory safety measures related to portable generators," he said.
During Hurricane Laura this year, he added, many Americans died not due to the storm itself but because of the poisonous gas being released from a product they presumed was safe. "With the introduction of the Portable Generator Safety STANDARD Act, we take the first step in correcting this injustice," Rush said. "And although this bill may not be able to bring back those we've lost, or repair the injuries suffered by countless others, it will ensure that these products are safer moving forward and will hopefully prevent others from suffering a similar fate."
The bill directs the CPSC to issue a mandatory safety standard requiring all new portable generators to significantly limit the carbon monoxide produced by the engine. In addition, manufacturers would be required to add built-in CO safety shut-offs, which stop the generator from running in an enclosed space before levels of carbon monoxide reach a dangerous level. (You should never run a generator in an enclosed space.)
"These safety features exist to prevent deaths and injuries," says William Wallace, CR's manager of safety policy. "They should come standard on every portable generator as quickly as possible, which this bill would accomplish."
At the moment, many manufacturers of portable generators are building the tools to conform to one of two voluntary safety standards. One requires an automatic shut-off; the other requires both a shut-off and lower CO emissions. Every portable generator that comes through Consumer Reports' labs is put through rigorous safety testing. CR made the decision last year to only recommend models that have a CO safety shut-off system. Models that also produce less carbon monoxide in our tests get a boost in their safety score.
The CPSC is currently reviewing both of those safety standards to evaluate how effective they are at reducing the risk of deaths and injuries, but it doesn't currently require compliance with either. The agency has been evaluating the merits of a mandatory safety standard for well over a decade and proposed a regulation limiting CO emissions in 2016 that hasn't been finalized. Part of the aim of the new bill is to force the agency to act more quickly and ensure a robust mandatory safety standard.
"It's critical for the CPSC to independently evaluate the industry's voluntary standards," Wallace says. "This research can help create a single strong standard enforceable by the agency, which is the best way to keep people safe. Congress passing this bill would help get that strong set of rules in place far quicker."
Consumer Reports will continue to advocate for safer generators. "We think this bill has tremendous potential to save lives by setting clear rules for portable generator manufacturers, many of which have been slow to install safety technology and resistant to reducing carbon monoxide emissions," Wallace says. In addition to advocating for the Portable Generator Safety STANDARD Act and for the CPSC to finalize a strong mandatory standard, Consumer Reports will continue to update its testing and will only recommend models that blend stellar performance with safer designs.
CR encourages you to support this groundbreaking bill by asking your representative to co-sponsor H.R. 8928. (Find your representative's contact information.)