When you shop through retailer links on our site, we may earn affiliate commissions. 100% of the fees we collect are used to support our nonprofit mission.
Learn more.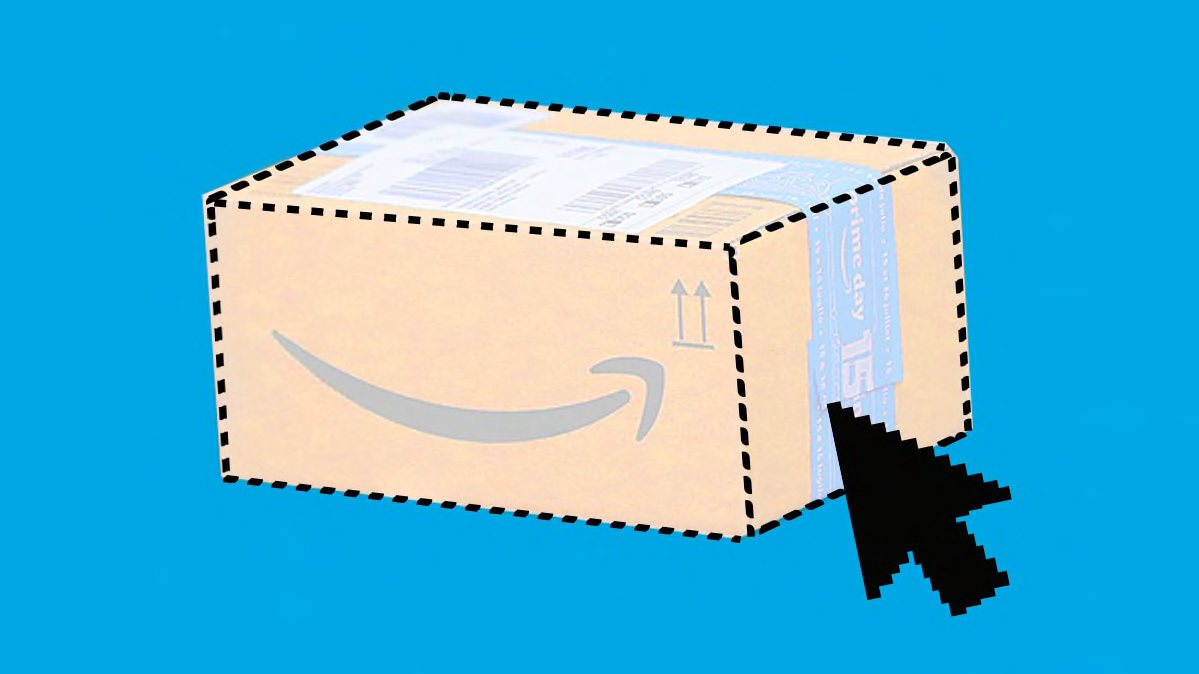 If you use a shared Amazon Prime account to buy gifts, it's easy to ruin a surprise. All it takes is a loved one looking at your order history or getting notification about a delivery to spoil some of the fun. But there are a few quick steps you can take to keep your holiday or birthday shopping a secret.
1. Turn on Amazon Household. By far, the simplest solution is to use Amazon Household. This lets two adults share all the benefits of Amazon Prime while keeping their shopping habits separate. Go to the Amazon Households home page and you'll be able to shop in peace, with each person maintaining their own separate profile and notifications when things ship.
But with the holidays nearly here, you might feel too rushed to set up Households. And it won't solve your Amazon gift problem if you also share your account with college-age kids or other adults. Fortunately, there are further tricks you can use.
2. Archive orders. If you don't want someone seeing the gift by snooping on your past orders, this is a quick fix. Head to Orders. Underneath everything you've ordered, you'll see a link that says "Archive Order." This will remove it from your list of orders. (Don't worry; you can always see your archived orders. Go to Accounts & Lists > Your Account > Archived Orders if you need to call them up again.)
3. Control notifications. You can't disable all Amazon notifications. No matter what, you'll always get emails when you place an order, once it's shipped, and once it's delivered. But you can control where that email goes.
From the Amazon home page, go to Accounts & Lists > Your Account > Communication and content > Communication preferences > General settings. From there, you can change what email address will be notified when something is ordered on Amazon.
If you get SMS notifcations, you can do the same thing. Go to Accounts & Lists > Your Account > Communication and content > Communication preferences > Shipment updates via text. You can either change the phone number that gets text notifications or unsubscribe altogether.
Notifcations can also pop up if you have the Amazon app on your smartphone or tablet. To control them in iOS, go to Settings > Notifications, and set Amazon to "Off." To do the same on Android, go to Settings > Apps & notifications > Notifications, and set Amazon to "Off."
4. Clear your search history. Your search history can give you away easily, and Amazon saves it by default. To turn it off, go to your Browsing History page by going to Accounts & Lists > Your Recommendations > Your browsing history. From there you can clear out items one by one, clear your entire search history, or even turn off your search history permanently.
5. Tidy up your recommendations. Even if you clear your search history, Amazon's product recommendations can still give you away. Spend too much time searching for a Le Creuset dutch oven and your product recommendations are going to feature a lot of dutch ovens and enamel pans, tipping your hand to the chef in your life. To remove certain items from your recommendations, go to Accounts & Lists > Your Recommendations > Improve Your Recommendations. From there, you can click on items that shouldn't be used for this purpose.
6. Use an Amazon locker. The Amazon website isn't the only thing that can give away a surprise; there's also the little matter of a box showing up on your doorstep. One solution is to have Amazon gift-wrap it for you. Another is to use an Amazon Locker, available in 900 cities and towns in the U.S. If an Amazon Locker is nearby, it will pop up as a delivery location when you make your purchase. You can also search to see if there's one near you. When the item arrives, you'll be sent a one-time code to unlock the locker, and your gift will be safe from prying eyes.