7 Zero-Waste Swaps for a Greener Kitchen
Sometimes all it takes is one small change to make a big difference
When you shop through retailer links on our site, we may earn affiliate commissions. 100% of the fees we collect are used to support our nonprofit mission. Learn more.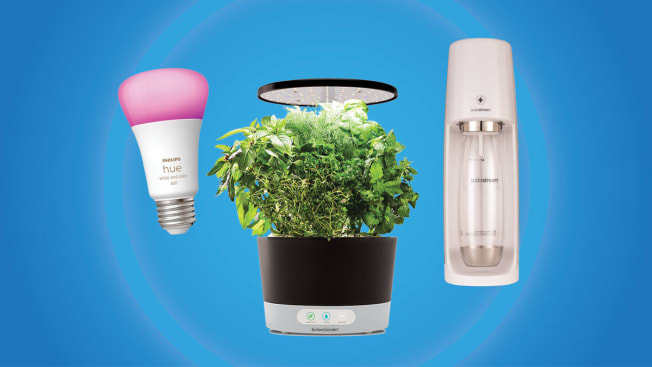 There's a lot of advice out there for those trying to make more sustainable choices.
Some tips are general, like cutting down on plastic, while others are more involved, like switching to solar energy or LED lights.
But adapting to an eco-friendly or even a zero-waste lifestyle can take time and effort, especially when it comes to breaking lifelong habits. My advice? Begin with a small, manageable change and work your way up. 
To help you get started, we've compiled a few easy-enough swaps you can make at home—specifically, in an area that tends to see a lot of waste: the kitchen.
MioEco Reusable Paper Towels
Instead of Paper Towels, Try a Reusable Option
Paper towels are a kitchen staple, and they're great for everything from patting down poultry to wiping away spills and stains. More often than not, they're a countertop fixture, which means they get a lot of use.
I'll be the first to admit that I'm guilty of mindlessly ripping off a sheet for any minor task, like drying off veggies or cleaning the sink strainer—you name it, I've done it. 

One way to curb paper towel usage is to keep them out of sight; another may be to switch over to a reusable variety. These MioEco reusable paper towels are biodegradable, soft, and absorbent, and CR editor Paul Hope deemed their textured surface to be good for scrubbing when evaluating the best paper towel alternatives.
Though pricey—they're roughly $2 per sheet and slightly less if you buy a 20-pack—maybe that can be an incentive for cutting back on usage. 
Why Make the Switch? 
According to "Is It Really Green?" (Georgina Wilson-Powell, 2021), it takes 17 trees and 20,000 gallons of water to make roughly 2,240 pounds of paper towels. Per the Environmental Protection Agency, in 2018, the U.S. disposed of roughly 3.8 million tons of tissue paper and towels.

For more options: Best Paper-Towel Alternatives
SodaStream Fizzi One Touch Sparkling Water Maker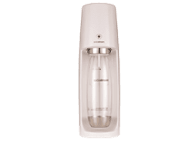 Philips Hue White and Color Ambiance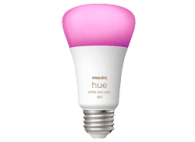 Instead of Incandescent Lights, Try Smart Lightbulbs
Smart lightbulbs have many advantages over energy-wasting incandescent bulbs. You can program them to automatically turn off and on, and you can control them through voice commands via Alexa or a digital assistant on a smartphone.
Better yet, you can change their color to one of millions (yes, really!) for a customized touch, which can come in especially handy during an event or a social gathering. You can also alter the color temperature from warm to cold and more in between, as well as the overall brightness. 
This Philips Hue White and Color Ambiance smart lightbulb is a standout, according to Daniel Wroclawski, a CR reporter who recently evaluated a number of brands in search of the best smart lightbulbs.
While more expensive and requiring a dedicated hub, he considered this model the easiest to work with, great for multicolor performance and dimming—not to mention it's compatible with all major smart home systems.
Why Make the Switch?
In comparing the energy use of a 100-watt equivalent Philips-branded "eco" incandescent (halogen) bulb with the energy use of compact fluorescent, LED, and smart LED bulbs, we found that the difference in yearly energy cost between the incandescent and LEDs is about $7 per bulb. So if you replace 10 incandescents (the average home uses more than 60 bulbs), you'll save about $70 in yearly energy costs. Plus, LEDs last 14 to 17 years longer.
For more options: Best Smart Lightbulbs
Simplehuman Compost Caddy
Instead of Throwing Food Away, Try a Compost Bin
Compost bins tend to get a rap for being smelly. But with the right tools, you can easily get rid of food scraps without succumbing to foul odors—yes, even indoors.
This gallon-sized Simplehuman Compost Caddy can magnetically attach to any Simplehuman trash can, which means you don't have to sacrifice counter space. Its tight-fitting lid prevents odors from escaping, and because it's compact, you can even keep it in the door of a refrigerator. 

Why Make the Switch?
Composting breaks down fruits and vegetables into a nutrient-rich fertilizer, so fewer food scraps are sent to landfills, where they contribute to methane emissions, a potent greenhouse gas, says Santanachote, who also wrote about composting at home.
According to the EPA, composting also reduces the need for chemical fertilizers and suppresses plant diseases and pests. 
For more options: How to Compost in Your Apartment
Silicone Food Storage Bags
W&P Porter Sandwich Bag (34 fluid ounces)
Instead of Single-Use Plastic Bags, Try Silicone Food Storage Bags
It's easy to rely on disposable plastic bags not only for food prep and storage but also for packing and organization.
But switching over to the reusable variety can curb plastic waste in a significant way. In evaluating the best silicone food storage bags, Santanachote found that these W&P bags came closest to looking and feeling like the disposable kind, thanks to their soft, pliable, and clear composition.
Better yet, they're leak- and stain-resistant, they're easy to open and seal, and they even provide the best seal for sous vide and freezer storage compared with alternate silicone bags.
Why Make the Switch?
It can take up to 400 years for plastic to break down in a landfill, not to mention the fact that it wreaks havoc on the environment. According to the EPA, in 2018 Americans tossed out about 4.2 million tons of plastic shopping and food storage bags, sacks, and wraps. Conservatively, that's almost 26 pounds of plastic waste per person. 
For more options: Best Silicone Food Storage Bags
Instead of Buying Greens, Try a Countertop Garden
The plus side of growing your own greens means not having to dump out half a container's worth of wilted herbs because you just couldn't get to them. (We've all been there.)
These hydroponic countertop gardens use LED lights, seeds, oxygen, and water to grow produce like lettuce, herbs, and even tomatoes and radishes.
In evaluating a group of the best countertop indoor gardens, CR editor Tobie Stanger considered the AeroGarden Harvest 360 to be simple in setup and relatively easy to maintain. It comes with six ports for seed pods and a starter kit for various lettuces. 
Why Make the Switch?
Hydroponic gardens use as little as a tenth of the water of traditional gardening methods because the water is constantly recirculated throughout. And because the plants get their nutrients through the water, there's also no need for soil or even pesticides. 
For more options: Best Countertop Indoor Gardens 
Instead of Bottled Water, Try a Water Filter Pitcher
Water filter pitchers are one of the easiest ways to cut down on plastic waste at home. And on the plus side, you don't have to deal with recycling piles of bottles each week or worry about carving out storage space for them.
This Brita Stream Rapids pitcher earns top marks in our tests for how quickly and efficiently it's able to filter water, and it impresses in reducing flavor and odor taints as well. 
Why Make the Switch?
If you make a $25 investment on a pitcher that filters up to 40 gallons of water per cartridge (replacements cost $7 each), that's about equal to the amount of water in roughly 303 plastic bottles (16.9-ounce).
For more options: See our top-rated water filter pitchers.