When you shop through retailer links on our site, we may earn affiliate commissions. 100% of the fees we collect are used to support our nonprofit mission.
Learn more.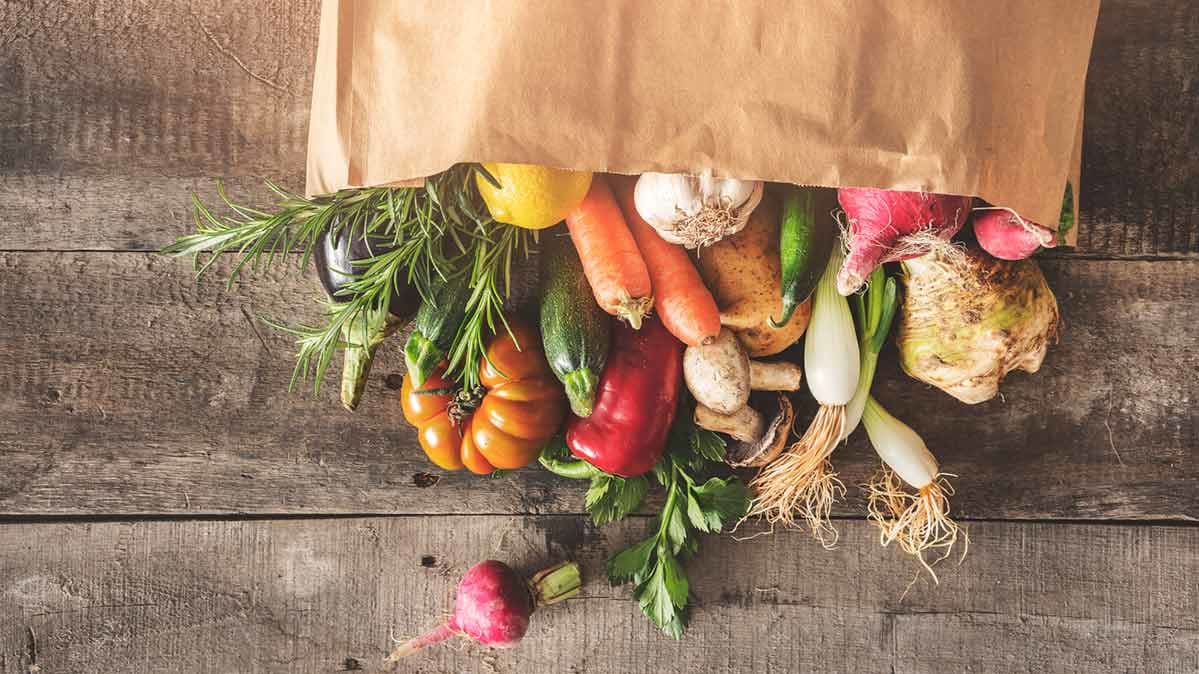 If heaven for you is a mountain of lush purple plums; hills of orange, green, red, and yellow peppers; and mounds of ruby radishes, you probably judge your supermarket on the quality of its fruits and veggies.
You're not alone. Good-quality fruits and veggies, available in abundant variety and at low prices, are among the factors that Consumer Reports members consider most important when choosing a particular grocer, according to our recent survey.
That's why supermarkets give their fresh produce departments particular prominence, placing them near the front, where shoppers enter the store. A well-managed produce section can be very profitable, experts say.
To inspire shoppers, many stores use machines that spray a fine mist and even employ theatrical spotlights to show their bounty at its best.
"Those oranges, rutabagas, and eggplants will look better in the store than they ever will in your kitchen," says Paco Underhill, chief executive officer of Envirosell, a New York City-based research and consulting firm focused on consumer behavior.
5 Standouts Across the Country
The top grocers for both produce quality and variety, scattered around the country, are all privately held companies. All also earned the highest marks for variety of locally produced products. In ratings order, they are:
• Central Market (Texas)
• Wegmans (mid-Atlantic)
• Heinen's (Ohio and Chicagoland)
• Gelson's (Southern California)
• New Seasons Market (Oregon, Washington, and Northern California)
Two other retailers excelled in produce quality, with commendable scores for produce variety, and variety of locally sourced products:
• Lunds & Byerlys (Minnesota)
• Fresh Thyme Farmers Market (Midwestern states, Kentucky, Nebraska, and Pennsylvania).
What Makes Standouts Shine
CR members we interviewed often brought up produce as a reason for their choice of store.
Jeff Salgo of Toluca Lake, Calif., raves about the quality of Gelson's produce. The variety also impresses him. "In summer when fruits are available, they have a great selection," he says. "In other markets, they have one kind of plum. At Gelson's, they'll have six kinds of plums."
Richard Elder, from Avon, Ohio, says he appreciates that the Heinen's where he shops has plenty of locally sourced vegetables. Though he says the Whole Foods Market near his home does some things better, "Heinen's is the first place we go."
In our ratings, Whole Foods was among more than a dozen grocers that were given commendable, though not top, scores for produce quality and variety.
At the other end of the produce spectrum are Grocery Outlet (West Coast, Idaho, Nevada, and Pennsylvania); Target/SuperTarget; Walmart Supercenter; and Key Food, an East Coast brand. All received lowest marks in produce quality.
Our members said Walmart's produce variety was disappointing but gave the worst marks for variety to the others.
The good news for most consumers is that the number of places they can shop for fresh produce is growing. You can find high-quality fruits and veggies at farmers markets, health-food stores, specialty markets, and even online grocers.
Each month, 68 percent of Americans shop at five or more types of food retailers, according to a survey by the Food Marketing Institute, a grocery industry organization, and The Hartman Group, a food and beverage industry consulting company in Bellevue, Wash.
Grocers that take care not only in the quality of their offerings but also in the information about them they display are the ones that gain a loyal following, notes Laurie Demeritt, CEO of The Hartman Group. "The narrative is important," Demeritt says. That could include whether a food was locally produced, came from a small farm, or was grown under special conditions.
For instance, the produce web page for top ratings performer Wegmans profiles a local farm that supplies some of its fresh items.
"When you talk about taking more care growing a product, consumers will think it means it's better quality," Demeritt says. "It's meaningful to consumers that there was more thought, and intention, put into it."
Shop Like a Nutritionist
Eating well isn't always easy—or fun. On the "Consumer 101" TV show, Consumer Reports' expert Amy Keating heads into the grocery store to show you how to make healthy food-shopping decisions.