When you shop through retailer links on our site, we may earn affiliate commissions. 100% of the fees we collect are used to support our nonprofit mission.
Learn more.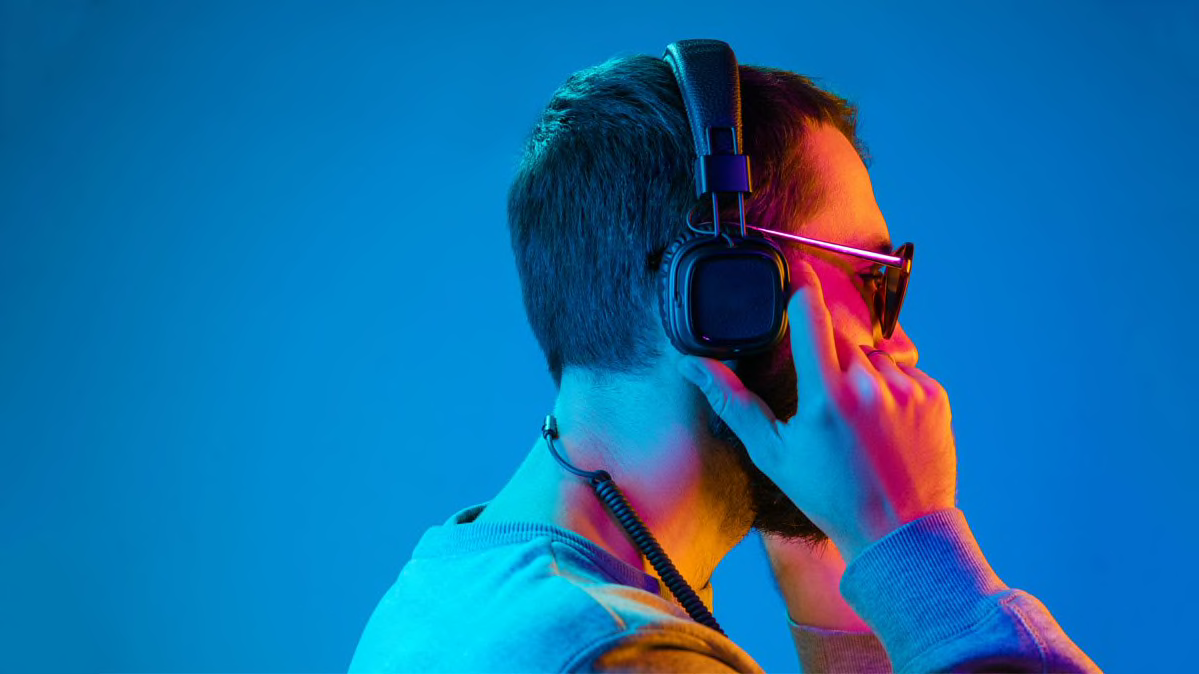 You can spend hundreds of dollars on a new pair of headphones, but paying more doesn't always mean you'll end up with a better product.
The first generation Apple AirPods are a prime example. They cost about $160, but our tests have shown there are a number of other true wireless headphones that sound better and cost less. And our testers say the AirPods' sound quality is almost identical to the $30 wired earbuds that used to come free with iPhones. Neither scores high enough for CR's recommendation.
Or take the Sony WH-1000XM3, a $350 noise-canceling model that gets only a marginally better rating than the $50 Monoprice BT-300ANC highlighted below.
At Consumer Reports we test dozens of models every year, and in our current ratings, nearly 90 pairs score high enough to earn our recommendation. We've combed through that list to find the budget headphones that stand out for both price and performance.
Below you'll find our top picks for the best headphones if you're watching your budget, organized from least to most expensive. Whatever your shopping priorities, you'll find something on this list, whether you're focused on high-quality sound or want convenient features like true wireless design or active noise-canceling at a low price.
Consumer Reports buys all the headphones we test at retail. We don't accept freebies or hand-picked models from manufacturers, so every tested model is just like the one you might buy for yourself.
Scosche SportFlex 3
Looking for an inexpensive pair of earphones that can keep up during your next workout? The Scosche SportFlex 3 is one of the best options we've seen, and you can pick them up for about $15.
The SportFlex 3 earbuds have earclips designed to hold them in place while you exercise, and according to the manufacturer, they're water-resistant. (CR doesn't test this feature.) You don't need to be a gym rat to appreciate this headphone bargain, though. Our tests show that this $15 model has dependable sound quality, whether you're heading out for a run or settling into your commute.
Monoprice BT-300ANC
We've seen this over-the-ear wireless model from Monoprice sell for less than $50, a steal given its high-quality noise-canceling performance and above-average sound quality.
The BT-300ANC features integrated controls for calls, volume, and playback, and the earcups fold in and swivel flat for easy storage and transport. According to Monoprice, the battery will run 8 hours between charges with both Bluetooth and noise-canceling turned on, and you can keep the music going even longer by switching off Bluetooth and using the detachable audio cable included.

JLab Audio JBuds Air
True wireless headphones take the convenience of Bluetooth a step further by eliminating the cable that connects the two earpieces. And the JLab Audio JBuds Air ranks among the best models we've tested. In fact, this $50 pair delivers sound quality that matches some of our highest-rated Bluetooth headphones in general, true wireless or otherwise, beating pairs that cost more than three times as much.
Like most true wireless earphones, the JBuds Air's advertised battery life is a bit low, at 3.5 hours. But the model comes with a carrying case with a built-in battery that will fully recharge the earphones up to two times when you're on the go.
Other features include support for Siri and Google Assistant, three switchable EQ modes to change the tonal balance of the sound, and, according to JLab, water resistance.
Like many true wireless headphones, users with small ears may have trouble getting a secure fit. So before you buy a pair, try them on or make sure the retailer has a good return policy.

1MORE E1001 Triple Driver
Spend some time looking around audiophile forums online and you're sure to come across discussion of the 1MORE E1001 Triple Driver, and for good reason. You won't find many headphones that deliver such superb audio for the price as this wired in-ear model, which costs just $80.
These earphones have a sleek design and come with extras, including a removable shirt clip, a carrying case, and nine sets of earpieces of varying shapes and sizes to help you find a good fit. The integrated microphone, call/connect, playback, and volume controls will play nicely with your iPhone and other devices, and the isolating design also muffles ambient noise and blocks some sound from bleeding out and bothering the people around you.
Grado Prestige SR80e
The Grado Prestige SR80e is a perennial favorite among music fans looking for a bargain on top-notch sound. You'll have to sacrifice the convenience of Bluetooth, but for just $100 the SR80e's outstanding audio quality is hard to beat.
These on-ear home/studio-style headphones are built for the audio-focused listener; they're not for everyone. The open-back ear cups—an intentional design choice meant to add clarity to the sound—aren't intended to block sound from bleeding in or out, and their large profile and long, sturdy cable limit their portability. All of that means they're best used in a quiet environment where you can really focus on the high-quality sound.
How to Choose Headphones
With so many types of headphones, how do you know which pair is right for you? On the "Consumer 101" TV show, Consumer Reports expert Elias Arias explains everything you need to know.