When you shop through retailer links on our site, we may earn affiliate commissions. 100% of the fees we collect are used to support our nonprofit mission.
Learn more.
The market research company NDP reported last July that more Bluetooth wireless headphones were sold than wired or non-Bluetooth models. And if the new headphone introductions at this year's Consumer Electronics Show (CES) are any indication, that percentage is bound to grow.
There hasn't been a radical change in the types of wireless headphones that are being announced; there's simply an increase in the sheer number of introductions.
The major exception to this is the emergence of truly wireless earbuds, which lack any wires connecting the two earbuds and fit into your ears like a pair of individual earplugs. This subcategory generated a lot of news in late 2016 when Apple announced the totally wireless Airpods, at the same time that it announced elimination of the traditional audio jack on its new iPhone 7.
But Apple isn't the only company producing this kind of headphones. At CES, Nuheara introduced the $300 IQbuds, which feature what the company calls Super Intelligent Noise Cancellation technology. The earbuds are designed to enhance your ability to hear speech in a loud environment, like a crowded restaurant or noisy party, by lowering ambient noise and elevating speech above that ambient noise.
The earbuds work in conjunction with a mobile app that allows you to adjust various audio frequencies in order to boost the volume of the conversations nearest to you, while also minimizing the surrounding noise via sophisticated noise-canceling technology. When I demoed a prototype last month, the earbuds worked pretty well. They should hit the retail market in March.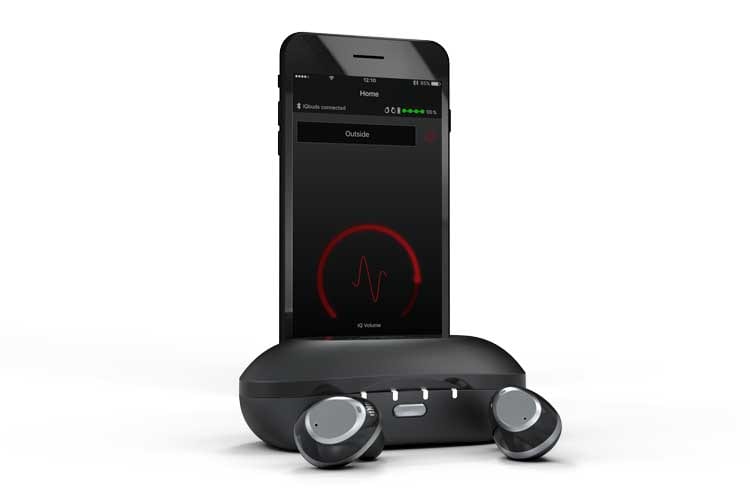 What's inventive about the new Ashley Chloe FUSE earbuds, $200, isn't the earphones themselves, which despite their elegant water-resistant design aren't particularly innovative. The standout feature is that the FUSE Smart Modular earbuds can be charged using four distinct chargers: a charging dock, a charging case, a bracelet, or a pendant. And what's nice about the last two charging cases is that they're wearable.
Another intriguing model is Airphones, from Concepter. They stand out because they're a pair of large, home-style, on-ear, truly wireless headphones. (Most truly wireless models are portable, in-ear earbuds.) The company says Airphones will have sensor controls and active noise-canceling, and offer voice-command technology. The company plans on launching them in February or March via Kickstarter, with the starting price of $99 and a retail price of about $150.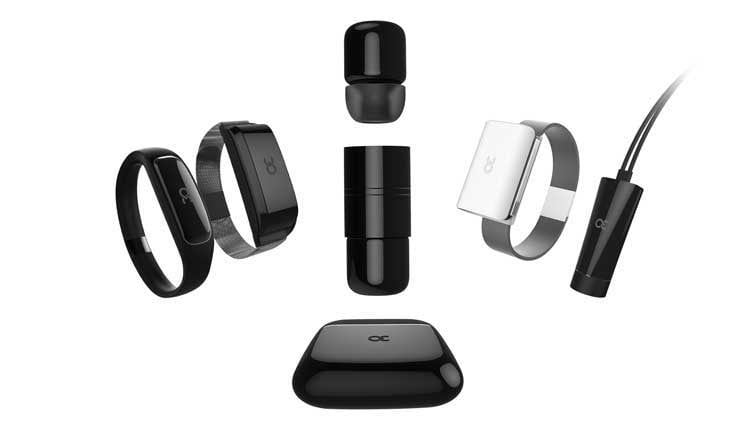 There are a number of more traditional wireless headphones that were also announced at this year's CES. Audio-Technica has introduced three, including the on-ear SonicFuel ATH-AR3BTl, $120; the $200 Solid Bass ATH-CKS990BT; and the wireless in-ear ATH-CKS550BT for $120. All three are not just wireless but also have NFC functionality, which makes it easy to quickly pair the headphones with compatible devices.
For those who like cranking out the tunes while exercising, companies are releasing more wireless sports-related models. MEE Audio just released a brand new wireless sports earphone, the X8, $80. What's unique about this pair of earphones is that its Bluetooth circuitry—which the company claims is what makes such earphones heavy—is located in two symmetrical pods on the cable. That keeps the earpieces ultrasmall and very lightweight.