When you shop through retailer links on our site, we may earn affiliate commissions. 100% of the fees we collect are used to support our nonprofit mission.
Learn more.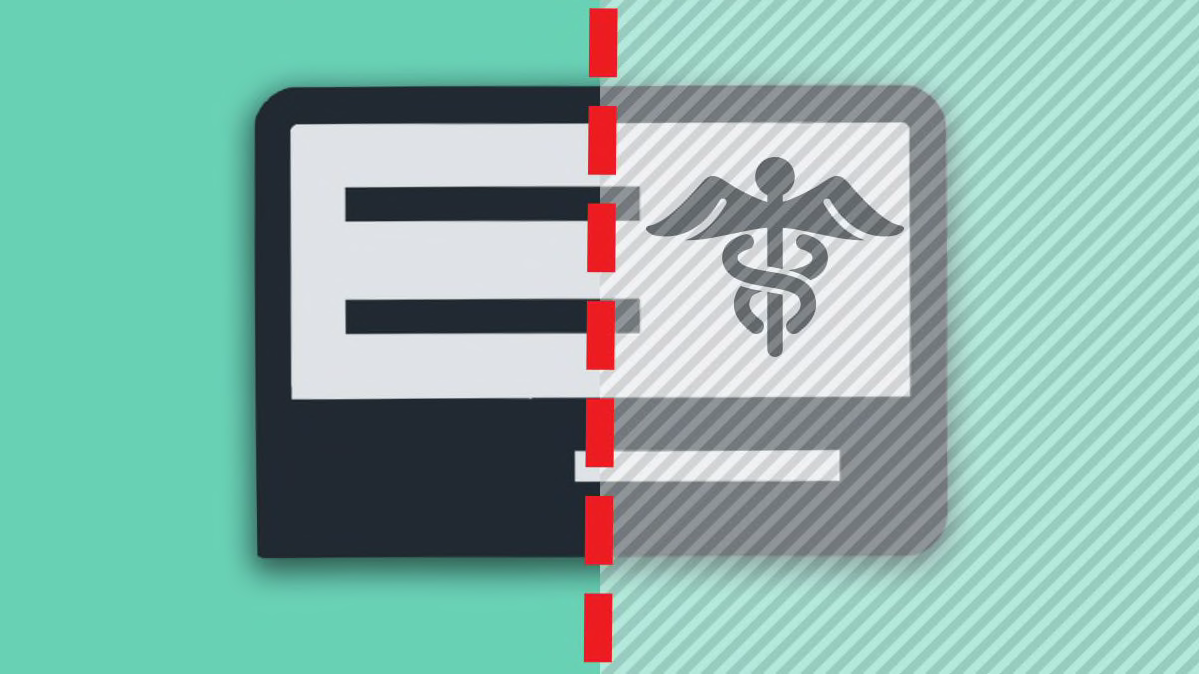 Consumers who are struggling to afford health insurance will soon have less expensive options—but with fewer protections and benefits.
On Wednesday, the Trump administration announced a long-expected rule that allows the sale of short-term health insurance plans that don't comply with the Affordable Care Act.
These plans, which were originally designed to be temporary, lasting no more than three months, will provide coverage for up to one year and could be renewable for three.
The plans are aimed at people who don't have employer insurance and make too much money to get subsidies for health insurance sold on the ACA exchanges. The rule goes into effect in 60 days, so insurers could start selling plans Oct. 1.
Read more about health insurance
The administration expects that these short-term policies will be an attractive alternative to insurance sold through the ACA exchanges. Premiums on ACA-compliant plans have risen sharply since this comprehensive insurance was first offered in 2014.
The national average cost of an ACA plan in 2017 was $440 a month, vs. $110 a month for a short-term plan, according to eHealth, an online marketplace to compare and buy health insurance.
Of course, short-term plans have lower premiums because they offer less. They typically don't provide maternity, prescription drug, mental health, and substance-abuse coverage. You can be denied this insurance if you have a pre-existing health condition, or you can be charged more for it based on your health status. Also, the plans can cap the annual dollar amount they will pay.
Department of Health and Human Services Secretary Alex Azar acknowledges that short-term insurance plans have their drawbacks. But he says they are a viable option for people who can't afford more comprehensive insurance, and for those who are without insurance temporarily because they are, say, between jobs. "These plans aren't for everyone, but they can provide a much more affordable option for millions of people," he says.
Affordable Plans, Limited Coverage
Cynthia Cox, who studies health reform and private insurance at the Kaiser Family Foundation, a nonprofit that does healthcare policy analysis, agrees that "short term plans may be an affordable option for healthy people who are higher income, don't get subsidies, and have been priced out of the ACA market."
But she says that in terms of protections, the plans fall far short of those that comprehensive insurance provides, especially for people who have health problems or who develop an unexpected medical issue.
Unlike ACA-compliant insurance, if you have a chronic health condition, including minor issues like asthma or acne, you could be denied insurance. If you become sick, short-term insurance may exclude the treatment you need. And there's no guarantee that if you have a plan, you'll be able to renew it.
Moreover, Cox says making short-term plans more widely available could destabilize the individual insurance market, making comprehensive insurance even more expensive.
Younger and healthier people would be attracted to the short-term plans, she says, leaving older, sicker, and more-expensive-to-insure people in the individual insurance market.
HHS estimates that about 200,000 people will buy short-term policies in 2019, and as many as 1.6 million people could own them after five years.
Patient advocates and health policy experts are also concerned that consumers may not fully understand how limited the short-term plans actually are, and what that could mean for them.
If you get cancer, for instance, a short-term plan probably won't cover oncology drugs, which can cost an average of $10,000 per month. If you're hospitalized, you may find yourself owing thousands of dollars for services your plan doesn't cover, says Rachel Schwab, a research associate at the Georgetown University Health Policy Institute's Center on Health Insurance Reforms.
HHS says it is addressing those concerns by requiring insurers and brokers who sell the plans to provide clear disclosures on what the plans do and do not cover.
What to Know About Short-Term Health Insurance Plans
Coverage is limited. According to a recent analysis by the Kaiser Family Foundation (KFF), 43 percent of short-term plans do not cover mental health services, 62 percent do not cover substance abuse treatment, 71 percent do not cover outpatient prescription drugs, and no plans cover maternity care.
Even when short-term plans do cover mental health, substance abuse, and prescription drugs, there are limits that would not be allowed under ACA-compliant plans.
For example, six of the seven short-term plans looked at by KFF that offered prescription drug coverage max the amount covered at as little as $3,000 a year.
Beware of marketing pitches. If you want a short-term policy, you can buy it only through an insurance broker or directly from an insurance company, not through ACA exchanges.
And the short-term plans, which pay brokers an average commission of about 20 percent vs. 5 percent for an ACA-compliant plan according to eHealth, will now be even more attractive for them to sell. About three-quarters of insurers said they plan to offer short-term health insurance products next year, according a survey of major insurers earlier this month by eHealth.
Make sure you work with a reputable local broker if you're going to buy a short-term plan, take time to understand any restrictions on coverage, and beware of hard sells you may get online or on the phone. Healthcare.gov and many state-run exchanges have lists of state-licensed brokers in your area.
You won't be able to buy them everywhere. It's up to states whether to allow insurers to sell short-term plans and to set the terms of the plans. Some states, including Massachusetts, New York, and New Jersey, already ban the sale of short-term health insurance plans, and at least six others restrict the length of time consumers can be covered by them, according to an analysis by the Commonwealth Fund.
You could be fined for not having health insurance. If you are without health insurance currently and buy a short-term health plan when they become available in the fall, you could be charged a penalty for not having ACA-compliant health insurance in 2018. Although the individual mandate fine for not having such health insurance was eliminated by Congress last year, that's not in effect until 2019.
You can still buy ACA health insurance. If you decide that you want to buy comprehensive insurance sold on the ACA exchanges, you can do so during the next open enrollment period, which in most states generally runs from Nov. 1 through Dec. 15. You may, however, be able to do it sooner if you leave your job or age out off your parent's plan.