When you shop through retailer links on our site, we may earn affiliate commissions. 100% of the fees we collect are used to support our nonprofit mission.
Learn more.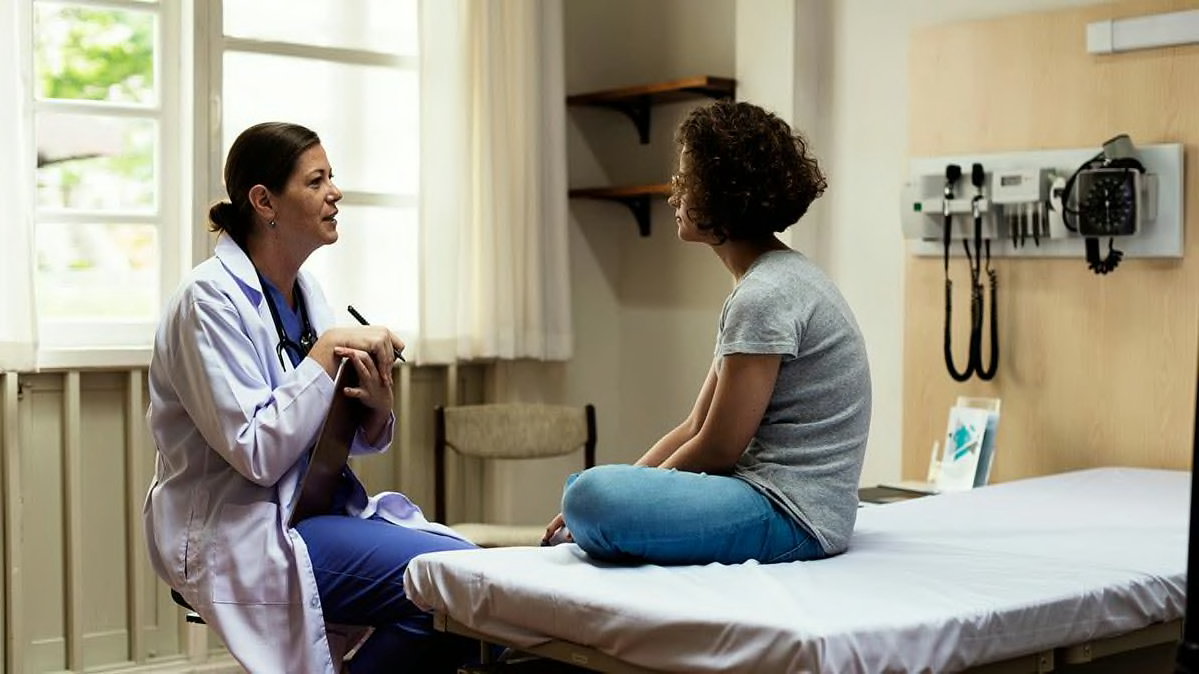 If you're preparing to send your child off to college soon, you're probably focused on squeezing in some last-minute family time and picking up all the necessary dorm gear. Here's one other thing to add to your list: Research college health insurance options.
Many colleges offer health insurance plans to students and require them to purchase or opt out by showing proof of alternative insurance, says Shaun Greene, senior vice president with Agile Health Insurance, a health insurance provider.
About 10 percent of students get their health insurance through their school, according to the American College Health Association, an industry group.
More on paying for college
A college health insurance plan may make sense for some students. But if you have family health insurance, it's worth considering whether it makes sense to keep your child on that plan. (Young adults can remain on their parents' plan until age 26.)
Compare the costs to see which is a better choice for your child, says Stephen Beckley, a senior partner with Hodgkins Beckley Consulting, which consults for colleges and universities about college student health programs. A third choice that might be worth exploring is to purchase a personal plan via the healthcare exchanges.
"The most important thing is to make sure your student has a comprehensive plan that's going to be there for them when they need it," says Erin Hemlin, director of training and consumer education with Young Invincibles, a youth advocacy group in Washington, D.C.
Here's what you need to know about each option.
The Family Health Plan
There are many benefits to keeping your child on your own health insurance. This way, she might be able to keep her primary care doctor and schedule visits when home on break, Greene says.
The cost also could be lower, especially if your employer pays a share of your premiums. Keeping your student on the family health plan might help with spending down the family deductible.
If your child is going far away to school, however, he might need to see out-of-network doctors. But for most students, that may not be a big worry. "If a student is healthy and has no chronic conditions, the network may be less important," Greene says.
Some schools allow any student, regardless of insurance, to be treated at the campus health clinic, but you should check with the college. Emergency room visits for medical emergencies are always charged at an in-network rate.
The Campus Health Plan
The way college plans are designed varies, so you'll need to find out the specifics of the one your student's school offers. That includes how much you'll pay in premiums (which may be bundled with tuition billed each semester and can run to several thousand dollars a year), co-pays, deductibles, and what your total out-of-pocket costs could be. Be sure to get this information before the deadline for deciding whether you want to be part of the plan.
A college health insurance plan network will probably include local providers, making it easier for your child to get in-network care at school, Beckley says. If the university has a medical school, it's likely that providers associated with it are on the plan. Some schools also offer additional financial aid to students to cover plan costs.
Keep in mind that the explanation of benefits and potential medical bills are typically sent directly to the student rather than to the parents. That's because the Privacy Rule of the Health Insurance Portability and Accountability Act (HIPAA) prevents medical providers from sharing information about a patient who is of legal age, even if the young adult child is covered under their parents' health insurance and parents are footing the bill for college.
That's something many students might prefer.
"Students have better confidentiality of care when they're not on their parents' health plan," Beckley says. But your child can authorize parents or anyone they wish to have access to their healthcare information.
One possible drawback of the college health insurance plan is that it might provide coverage only during the academic year, so you may need to purchase a short-term plan, something many insurers offer, or shift your children back onto your insurance plan during the summer, says Stephanie Cohen, a partner with Golden & Cohen, a health benefits consulting company based in Gaithersburg, Md.
If the college plan does provide full-year coverage, it's a good idea to see whether there are in-network options while your college student is back home for the summer.
Though the vast majority of school plans meet the requirements of the Affordable Care Act, some do not. Starting in 2019, students who opt for those plans are no longer subject to a penalty for not having ACA-compliant insurance, Greene says. That's because the Tax Cuts and Jobs Act, which became law at the end of last year, eliminated penalties associated with the individual mandate requiring all Americans to have comprehensive health insurance.
Individual Insurance
Moving to a new school counts as a qualifying life event, which means your student can purchase a plan outside of the typical open enrollment period, according to Healthcare.gov, the federal government's insurance exchange. He can buy it online via the exchanges or work with a broker to choose the right plan.
Low-income students may qualify for a subsidy that could significantly lower costs. But if you still claim your child as a dependent on your tax return, the family income will be used to determine the subsidy, Beckley says. It will also be used to determine eligibility for a subsidy.
Even no-frills plans can be expensive to purchase in the individual market if you don't qualify for the subsidy, Beckley says.
"For the most part, it doesn't make sense to buy an individual plan if you have access to a group plan," says Cohen.