When you shop through retailer links on our site, we may earn affiliate commissions. 100% of the fees we collect are used to support our nonprofit mission.
Learn more.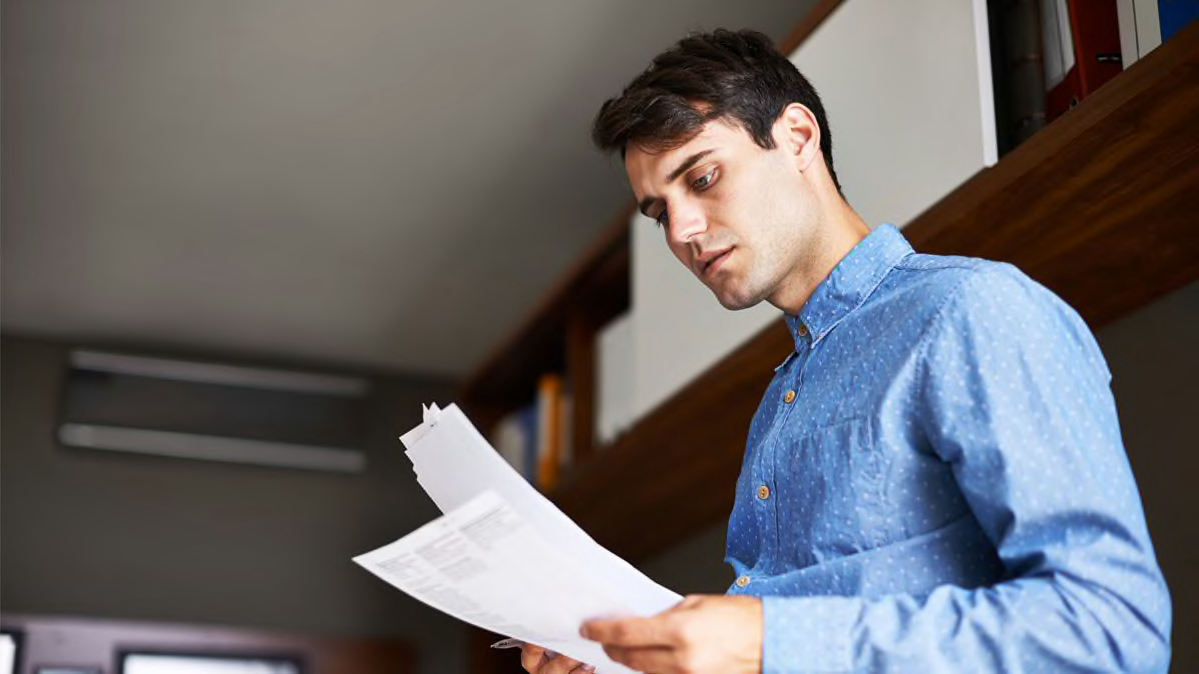 It's college admission season, the time of year when you find out whether you're accepted by the schools you hope to attend this fall.
It's also the time that you find out something else—how much financial aid the schools are offering you.
The information comes in a financial aid offer letter, which will be either mailed or emailed to you once you've been accepted. The letter tells you the cost of one year's attendance, any grants, scholarships, loans, or work-study programs that you qualify for, and how much the college expects you to contribute.
You apply for financial aid by filling out the Free Application for Federal Student Aid (FAFSA), which determines your eligibility for federal aid. Colleges, states, and many scholarship programs use the FAFSA to determine what aid they will give you. The school puts all that information together and details it in the offer letter.
More About Paying For College
Most schools give you until May 1 to decide whether you'll attend. That gives you time to compare the financial aid offers from each college and decide which school is the best financial fit.
It's important to take the time to understand the differences. Financial aid packages can be confusing, partly because there are no standard forms or terms that describe the assistance. It may not be clear that some of the financial aid comes in the forms of loans, which some students later struggle to pay back.
In 2012, the Department of Education created a standardized offer letter that it encourages schools to use to make it easier to compare aid packages. The DOE revamped the template for the letter in January to make it simpler. It also changed the name from the Financial Aid Shopping Sheet to the College Financing Plan to emphasize to students that they are making a financial transaction by enrolling in college, one that could include taking on loans. But using the form is voluntary, and only about half of schools use it.
"How much you're going to pay for school is one of the most important aspects of deciding where to go to college," says Justin Draeger, president of the National Association of Student Financial Aid Administrators. "Families and students need to take the time to understand what kind of financial help they're getting."
Understanding Your Financial Aid Package
Figure out your real cost. Every school has a list price, but what it will actually cost you depends on your financial aid package. To figure out that number, look at the cost of attendance that the school lists. Then subtract grants and scholarships (that's the free aid that you don't have to pay back) to get the net cost. Be sure to account for all expenses. Some schools report total cost as tuition, fees, and room and board. Others include books, transportation, school activity fees, and personal expenses.
Be smart about borrowing. You'll also see what type of federal student loans you are eligible for listed on the offer letter. Federal loans usually have lower interest rates and more flexible repayment options than private loans.
There are two kinds of federal loans. Direct loans can be subsidized or unsubsidized. Subsidized loans are based on financial need, and the federal government pays the interest that accrues while you are in school and until six months after you leave. Unsubsidized direct loans are not need-based, and interest starts accruing as soon as you take the loan. Then there are federal Perkins loans, which are funded by the government but distributed by schools, which are the lenders.
Look into work-study programs. Work-study is a federal program that schools administer to provide students part-time jobs. Jobs are typically on-campus but can be off-campus, too. You have to find an eligible job and work the allotted hours to get that money. Most schools will help you find work, but there's no guarantee that you'll get a job. Funds for the program are limited and offered on a first-come, first-served basis. So contact the university early to find out opportunities that are available. Added bonus: Studies show that students who work part-time in college have slightly higher GPAs, according to Kalman Chany, author of "Paying for College Without Going Broke" (Princeton Review, 2017).
Think long-term about aid. The financial aid information you get is for one academic year, but you should think about how much aid you'll get over the four years you'll be in school, or however long your academic program is. Some schools award more grant money up front to entice you to enroll, then reduce the amount in later years. Ask which scholarships and grants are renewable and what the requirements are to qualify each year. You may need to maintain a certain GPA, for example. Even if the amount of the grant and the scholarship you get stays the same, keep in mind that the tuition could rise.
Appeal your financial aid award. If you don't believe the financial aid package meets your needs, try to appeal it with the school's financial aid office. If you received a better offer from a comparable school, that may help bolster your case for a more generous award. Or if you had a change in circumstances since you applied, such as a job loss, a divorce, or a big medical expense, contact the school to ask that they review your finances.
Once you understand the information in your offer letter, you can use this tool from the Consumer Financial Protection Bureau to compare school costs.
If you haven't filled out a FAFSA yet, it's not too late. You may have missed out on some money from states and colleges that have earlier deadlines or that award aid on a first-come, first-served basis. But you can apply for federal financial aid through the end of the academic year (that's June 2020 for people going to school this fall). But the sooner, the better.
Smart Ways to Pay for College
Paying for college isn't easy. In this video, Consumer Reports' personal finance expert Donna Rosato shows "Consumer 101" TV show host Jack Rico tips on how to maximize aid when paying for higher education.