When you shop through retailer links on our site, we may earn affiliate commissions. 100% of the fees we collect are used to support our nonprofit mission.
Learn more.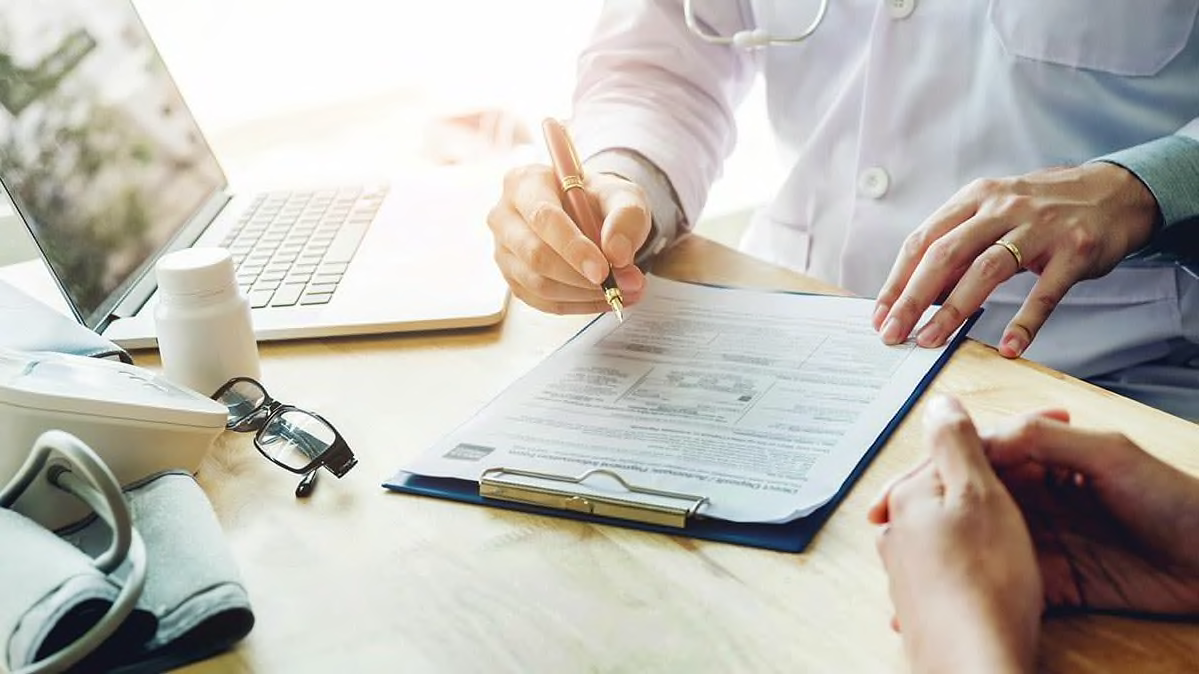 H ave you ever discussed costs with your doctor?
Nearly 1 in 3 Americans feels financially burdened by medical expenses, according to BMC Health Services Research. But many people hesitate to bring up the subject, unsure about when and how to do so, or concerned it will negatively affect their care.
A 2017 nationally representative Consumer Reports survey of almost 1,200 adults who were taking prescription medication revealed that less than one-third had talked about drug costs with the practitioner who prescribed most of their medication in the preceding 12 months.
Many doctors also avoid bringing up the subject. That's partly because they fear it may offend and partly because they lack ready access to details, such as their patients' medication copayments.
But talking about costs can actually help you save money. For instance, a study that looked at cancer care found that 57 percent of the people who said they discussed treatment prices with their doctors reported lower out-of-pocket costs as a result.
Here's why it's essential to start having these frank conversations, and how to start.
Your Doctor Can Offer Ideas
A 2016 analysis published in the journal Medical Decision Making found that doctors are able and willing to offer a number of cost-saving strategies.
For instance, they can switch you from a brand-name drug to the generic equivalent, and may be able to change the dosage or frequency of your medication, reduce the number of drugs you take, or help you find a medication with a lower copay.
They may also be able to defer some medical tests until you've met your deductible, schedule follow-up appointments further apart, communicate more through portals or by phone, or even offer discounts or payment plans.
It May Make Your Care Better
A study presented at the 2017 meeting of the American Society of Clinical Oncology found that many people worry that expressing financial concerns might influence their doctor's decisions, leading them, for example, to suggest less effective treatments. It's a sentiment I've heard from patients before.
But if your doctors are informed when cost matters, they can make more thoughtful choices. The treatments they recommend are often the result of habit—and costs were never included in their medical training. They can usually select alternative courses of action that are just as effective.
Staying Quiet Can Backfire
But making cost-cutting decisions without your doctor's input can be harmful. According to the CR survey, about 1 in 10 people took expired medication in order to save money, cut their pills in half without being told to do so by their doctor, or replaced medication with an over-the-counter drug, herbal supplement, or nondrug treatment. And some consumers cut costs on necessities, such as groceries.
The survey also found that after learning that the price of a medication had gone up, 1 in 5 people left the prescription unfilled.
It's no surprise that higher prescription "abandonment" rates at pharmacies are related to higher out-of-pocket costs. But failing to take drugs as prescribed for chronic conditions like hypertension or diabetes, for example, could lead to dangerous health consequences, such as heart attacks or strokes.
And a doctor who is unaware that you're skipping the medication listed in your chart may think the drugs aren't working and is likely to increase dosages, change the medication, or make other unwise treatment decisions. He or she is also likely to recommend more tests or admit you to a hospital unnecessarily.
When to Speak Up
The time to bring up costs is when your doctor mentions a new prescription, test, treatment, referral, or hospitalization, and concerns about payment enter your mind.
Here are some questions to ask. (Your doctor or office staff may not have all of the answers but may be able to direct you to other helpful resources.)
• How much will this cost me?
• Will it be covered by my health insurance, and if so, how much will I have to pay out of pocket?
• Are there equally good alternatives if I can't afford to pay for it?
• Are there any programs to help consumers like me defray these costs?