When you shop through retailer links on our site, we may earn affiliate commissions. 100% of the fees we collect are used to support our nonprofit mission.
Learn more.
One Monday last September, Kimberly Fister-Mesch woke up in the middle of the night from head pain so severe she thought she might be having a stroke. Taking Motrin and Tylenol did nothing.
When she took her blood pressure and found it spiking to 190/120 (normal for her is 120/90), she had her husband race her to the emergency room a few miles away from their home in Lexington, Ky.
Fister-Mesch was relieved when a CT scan at the hospital found she wasn't having a stroke but suffering from bacterial mastoiditis, a serious but treatable inner ear infection. The 54-year-old was given pain killers, an antibiotic prescription, and sent home.
But her relief was short-lived. A few weeks later, she got a letter from her insurer, Anthem, saying that it wouldn't cover the $4,300 ER bill because her condition didn't meet the company's definition of a true emergency. Instead, they said she should have called the insurer's 24/7 online doctor service or have gone to her doctor's office or to an urgent care center.
That's when Fister-Mesch learned that Anthem, one of the nation's largest insurers, had changed how it determines whether something is an emergency it will cover. The company isn't factoring in the symptoms that prompt you to go the ER, as most insurers have long done, but rejecting claims based on the final diagnosis reached only after tests and a doctor's exam in the hospital.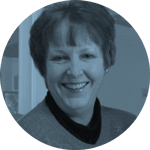 "It was 4 a.m. I thought I was having a stroke. There was nowhere else to go but the emergency room."
— Kimberly Fister-Mesch, 54. Her insurance company Anthem initially refused to pay her $4,300 ER bill when it turned out she had a bacterial infection.
The company has rolled out that new policy in several states over the past two years, starting in Kentucky in 2015, then Georgia and Missouri last summer, and in Indiana, New Hampshire, and Ohio last month.
Anthem told Consumer Reports it is simply trying to rein in the overuse of ERs for minor problems such as colds, rashes, and ingrown toenails. The insurer says the ER is a time-consuming and costly place to get care that could be handled elsewhere.
And it notes that the policy has many exceptions, including when a patient is under 15 years old, was told to go to the ER by a doctor, lives more than 15 miles from an urgent care center, is traveling out of state, or goes to the ER on a Sunday or holiday when other medical facilities may be closed.
But a growing chorus of medical experts object to Anthem's new policy. "It's inappropriate and dangerous to ask patients to determine whether chest pain is just indigestion or a heart attack," says David Barbe, M.D., president of the American Medical Association. Anthem's policy, he says, "is a threat to a patient's health and threatens them economically too."
Indeed, hospital officials in states affected by Anthem's new policy say claim denials for thousands of consumers are piling up, often sticking people with huge medical bills.
That includes Fister-Mesch, who paid her bill and filed an appeal with Anthem to reimburse her. "I felt like I needed immediate in-person medical attention," she says. "It was 4 a.m. and there was no other place to go."
Medical Community Pushes Back
Experts agree that ER visits are sometimes inappropriate."There's no question that people use the emergency department for things that can be handled elsewhere," says Herb Kuhn, CEO of the Missouri Hospital Association. One study from the American Journal of Managed Care, for example, found that about a third of ER visits are for nonurgent problems. "We just don't think this is the way to address that," Kuhn says.

Anthem isn't the only health insurance company trying to discourage costly emergency-room care for nonurgent problems. For instance, many insurers charge a higher copay for ER visits, compared with urgent care centers or walk-in retail clinics. And Medicaid programs in Indiana and Kentucky are working to implement policies that charge patients more for using the emergency room for care that turns out not to be urgent.
Some hospitals also now require patients to pay upfront fees for treatment of ailments that could be handled at an urgent care center. For example, in October Memorial Hospital in Gulfport, Miss., began requiring people who insist on being seen in the emergency room for nonurgent issues to first pay their copay or a $200 deposit.
Read more about health insurance
But critics worry that Anthem's approach takes those efforts to a potentially dangerous new level. They argue that the insurer's new policy violates the "prudent layperson standard," a long-standing guideline that defines an emergency as a medical condition with such severe symptoms that a person with average knowledge of health and medicine could reasonably believe their health would be in danger without immediate medical attention.
"You're asking a patient to basically have a medical degree and determine if what they are experiencing is truly an emergency," says Donald J. Palmisano Jr., CEO of the Medical Association of Georgia, which represents physicians in the state. "If they worry they'll get a big bill, they're going to think twice before going."
And that, says Palmisano, poses real dangers to patients, a threat made starker by this year's dangerous flu outbreak, which has already claimed many lives, including some who possibly could have been helped if they had gone to the hospital sooner, Palmisano says.
Claims Pile Up
Anthem says it expects to reject only a small percentage of ER claims. But hospitals are seeing something different.
Since the policy took effect in Missouri last June, some hospitals have reported 25 ER insurance denials a month, up from zero, says Jonathan Heidt, M.D., president of the Missouri chapter of the American College of Medicine.
In Georgia, Anthem has rejected 580 claims—including many that should fall under the company's exemptions—since the policy started in July, according to an analysis conducted by the Emergency Department Practice Management Association (EDPMA), a trade association for ER physician groups and hospital billing companies.
And in Kentucky, where the policy has been in force the longest, there have been at least 1,000 ER claim denials by Anthem, says Ryan Stanton, M.D., a spokesman for the Kentucky chapter of the American College of Emergency Physicians.
Patient advocates also worry that Anthem's policy is unfair. "It shifts the burden to consumers to self-diagnose, then appeal if they are denied coverage," says Betsy Imholz, special projects director for Consumers Union, the advocacy division of Consumer Reports.
To make matters worse, "most people don't even realize they have the right to an independent review of coverage denials by their state insurance regulator," Imholz says.
A 2015 Consumer Reports nationally representative survey of 2,202 insured adults found that over one-third of people who have a problem with a medical bill, such as a claim denial or billing error, don't take action to resolve it. And the vast majority of consumers who have a billing issue never file a complaint or appeal.
How to Avoid Denials—or Contest Them
Know when to go. There are no hard-and-fast rules on when to go the emergency room, but the ER is clearly justified if you or someone you're with is unconscious, bleeding heavily, can't breathe, or has an obviously broken bone or sudden unexplained dizziness, or fainting. When you need treatment for an illness or injury that isn't life-threatening but needs to be addressed quickly, such as sprains, cuts, or a sore throat, an urgent care office or your primary care doctor (if she has walk-in visits, as many do) is more appropriate and likely to be faster. Your doctor or a retail health clinic, like CVS's Minute Clinics, are also appropriate for routine care, say for a rash or a flu shot. If you're uncertain and don't feel in immediate danger, most insurers have a 24-hour nurse line you can call for guidance.
Understand what your insurance covers. Check your insurer's "emergency service benefits" coverage to see how it defines an emergency and what your plan will and won't cover. Most offer general guidelines as to what constitutes an emergency, and list common conditions like heart attack or stroke but don't limit policy holders to specific injuries or illnesses.
Appeal the decision. The claim denial letter from your insurer will give a deadline for submitting an appeal. To bolster your case, ask first responders, the ER doctors who treated you, or your primary care doctor for a letter stating that your ER treatment was medically necessary. A good resource: the Patient Advocate Foundation's "Your Guide to the Appeals Process," which includes sample appeal letters. Once you file, the insurer must make a decision within 60 days; if you're denied, you can appeal one more time. If you're denied, appeal again. Many insurers offer a second level of appeal, which is reviewed by a medical director not involved in the claim denial.
File a complaint. Lodging a complaint with your state insurance regulator could give you more bargaining power and ensure an independent review of your case. It will also alert the regulator to a pattern of problems he or she should address with the insurer. To find out where to file a complaint in your state, go to Consumers Union's End Surprise Medical Bills site.
Negotiate. If your appeal fails, try negotiating with the hospital billing department. The bill you received is for the sticker price and doesn't reflect the rate the insurer would have negotiated with the hospital. Pricing transparency websites such as Healthcare Bluebook can give you an idea of how pricing for the same service varies at different facilities, and can be a great tool to use when you negotiate.
Those strategies helped Kimberly Fister-Mesch win her appeal with Anthem. She sent a letter to the insurer, along with her medical records, and filed a complaint with her state's insurance regulator at the same time. At the end of January, Anthem reversed its decision.
Still, Fister-Mesch says she'll think twice before going to the ER again. "I'm too scared to get another bill," she says.