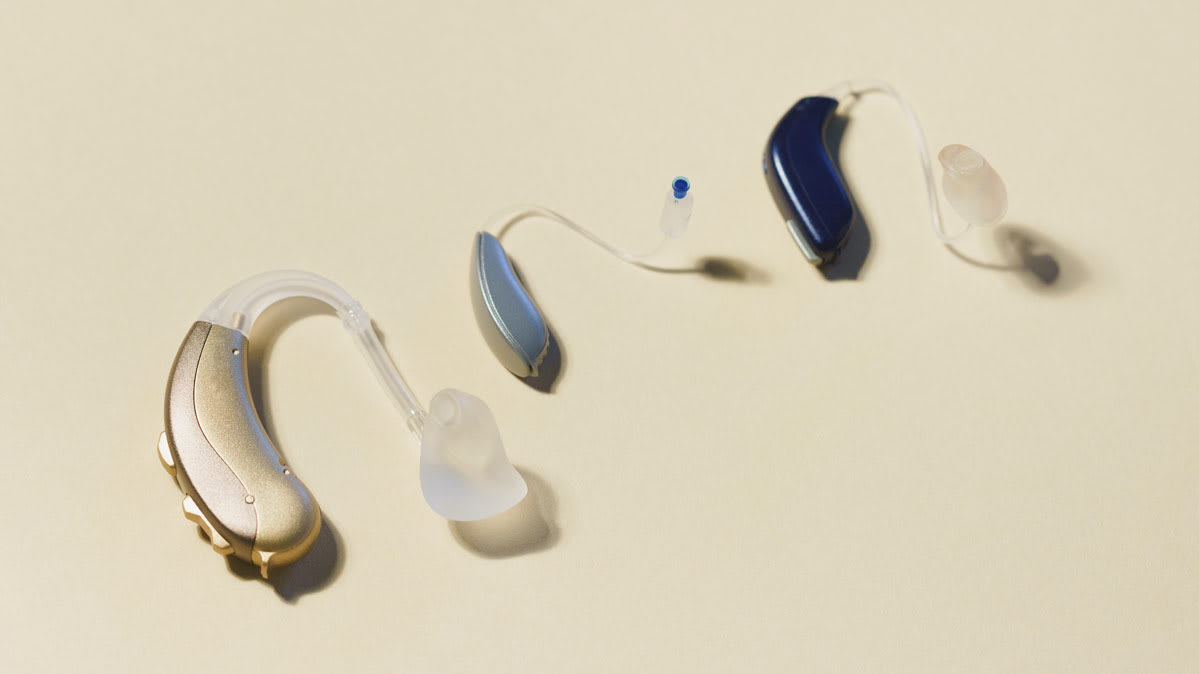 With few insurance plans fully covering hearing aids, Consumer Reports survey respondents typically spent $2,691 out of pocket for a pair. So it's no surprise that cost was the most frequently stated reason respondents gave for putting off a purchase. "It's a huge barrier for many people," says Barbara Kelley, executive director of the Hearing Loss Association of America.
Before you buy, check your insurance policy (some plans offer more than others) and try these steps:
Be Savvy About Features
Many hearing aid features that CR survey respondents consider important—such as the ability to connect wirelessly to a smartphone—may now be found in less expensive models. When it comes to higher-end features, consider your lifestyle. For instance, it may make sense to invest in wind noise reduction if you're an avid boater or golfer, says Deborah Culbertson, Ph.D., CCC-A, an audiologist and a clinical professor in East Carolina University's department of communication sciences and disorders. But others might not need it.
Consider Warehouse Clubs
CR members typically spent $1,926 for a pair of hearing aids at wholesale clubs. (Ninety-five percent of respondents who shopped at wholesale clubs did so at Costco.) But respondents reported that they typically spent $4,107 for a pair of hearing aids at name-brand hearing aid stores, $3,909 for a pair at freestanding audiology offices, and $3,517 at hospitals and clinics with an audiologist or a hearing instrument specialist on-site.
Know Your Real Cost
The price of a hearing aid is sometimes "bundled" to include the device plus the audiologist's services, such as fittings, instructions on how to use the aid, adjustments, and follow-up and repairs during a specified warranty period. You can request an itemized list of charges, says Elizabeth Levine-Davis, Au.D., a clinical audiologist and coordinator of the Hearing Aid Dispensary at the New York Eye and Ear Infirmary of Mount Sinai. That may help you make more informed decisions about which extra features to choose.
Ask for a Price Break
Nearly half of the 14 percent of survey respondents who requested a discount got one. And you might be eligible for other breaks. CR survey respondents who bought their aids through the Department of Veterans Affairs typically paid $127 out of pocket. (The VA offers some vets free aids, depending on eligibility.) You can also find a list of organizations that may give you financial assistance.
Editor's Note: This article also appeared in the June 2019 issue of Consumer Reports magazine.
Consumer Reports is an independent, non-profit organization dedicated to helping consumers. We make it easy to buy the right product from a variety of retailers. Clicking a retailer link will take you to that retailer's website to shop. When you shop through retailer links on our site, we may earn an affiliate commission – 100% of the fees we collect are used to support our mission.
Learn more.
Our service is unbiased: retailers can't influence placement. All prices are subject to change.