When you shop through retailer links on our site, we may earn affiliate commissions. 100% of the fees we collect are used to support our nonprofit mission.
Learn more.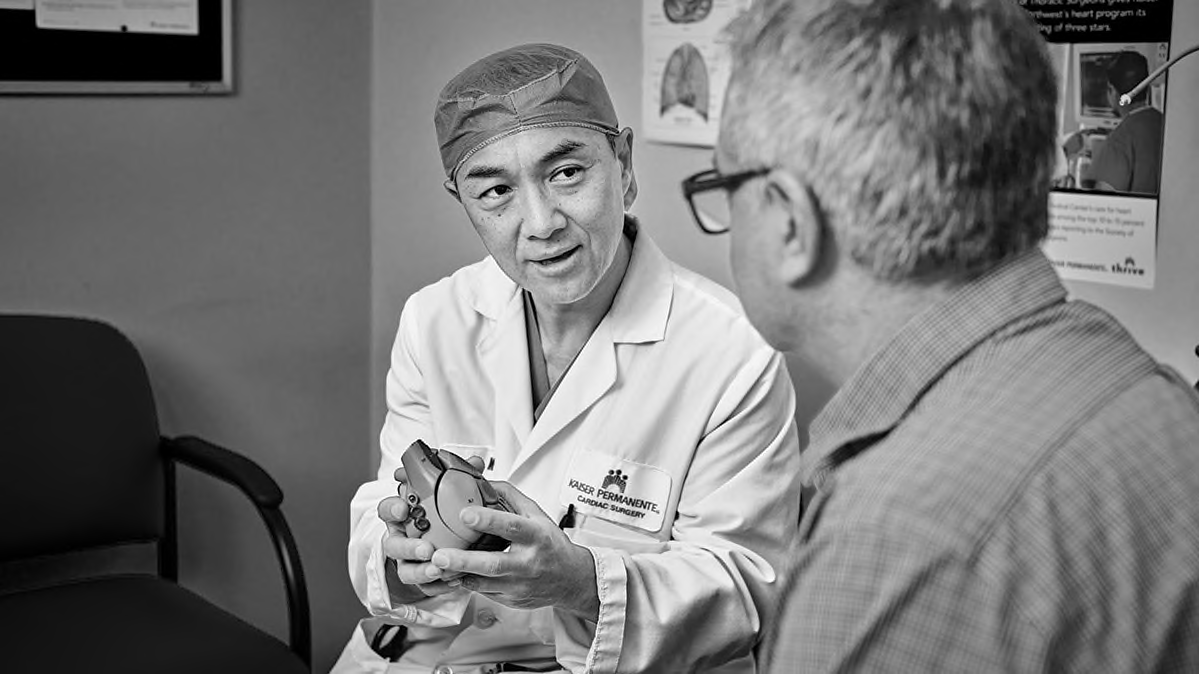 Do I Really Need This Operation?
When your cardiologist says you need heart surgery, you might hesitate to question his or her judgment. But asking tough questions is important because the stakes are so high, says Rita Redberg, M.D., a cardiologist and editor of JAMA Internal Medicine.
The first thing to know is that there may be more time than you realize to make a decision. Unless you've just had life-threatening symptoms, heart surgery rarely needs to be done immediately. So you have time to think through options and make informed choices, Redberg says.
And with heart disease, you often do have choices, says Yong Shin, M.D., who heads the cardiothoracic surgery department at the Kaiser Sunnyside Medical Center in Clackamas, Ore., one of only 18 hospitals across the country that earned top scores in CR's ratings of both bypass and valve replacement surgery.
For example, heart disease symptoms such as chest pain and shortness of breath can sometimes be treated not just through bypass surgery but also with a less invasive procedure known as percutaneous coronary intervention.
That technique involves inflating a tiny balloon in a clogged artery to widen the blockage, often leaving a metal stent behind to prop it open. In other cases, heart disease can be controlled with a combination of blood pressure, cholesterol, and other drugs. Talk with your doctors—your cardiologist as well as your surgeon—about the options.
Also be sure to consider how the surgery will affect your quality of life. For example, possibly extending life by 20 years with bypass surgery might be less important to someone in his or her 80s than to a younger person. An older person might opt for the easier recovery of angioplasty or even just stick with meds. "The decision is rarely black and white," Shin says. "Most of the time we're in the gray zone," which makes patient preferences especially important.
How Do I Choose a Hospital and Surgeon?
First check our hospital ratings, which are based on factors such as survival and complication rates. The data are provided to us by the Society of Thoracic Surgeons, the professional group that represents heart surgeons. See our top hospitals here (PDF).
The ratings cover the two most common types of heart surgery—bypass and valve replacement—and reflect how well an entire surgical team works together, says David Shahian, M.D., vice president of the Center for Quality and Safety at Massachusetts General Hospital, who oversees the STS data.
If a hospital you're considering has a low rating, ask your surgeon why, how well it did in the past, and what it's doing now to improve.
And if the hospital doesn't appear in our ratings, ask what percentage of its patients die within 30 days of the surgery or have serious complications, such as developing a chest infection. If he or she won't share that information, consider looking for another hospital and another surgeon, Shahian says.
Unless your procedure is urgent, try to go to at least two hospitals and meet with more than one surgeon before you make up your mind.
How to find the best possible surgeon? You can look up our ratings of surgical groups.
Ask a surgeon directly about his or her mortality and complication rates, says Sara Pereira, M.D., a cardiothoracic surgeon at the University of Alabama at Birmingham Health System, a top-rated heart hospital.
Also ask about experience. While there's no set number of procedures a surgeon should have done, you don't want to be among the first.
If a doctor won't answer those questions, that's a red flag.

Download a PDF of our hospital ratings, which show the hospitals that share their data with CR and score well in both heart bypass and aortic valve replacement surgeries.

What Happens After the Procedure?
Knowing what to expect after surgery can make your recovery go more smoothly.
Most patients stay in the intensive care unit for one night, Pereira says. As you're emerging from anesthesia, you might be given a sedative so that you're calm when you wake up and while the staff removes your breathing tube, which can be unsettling.
Expect the first few days to be uncomfortable. Even breathing can hurt when you have temporary drainage tubes in your chest and your surgical wound is healing. But within the first 24 hours, hospital staff will encourage you to get up and move around. And after four or five days, most patients are ready to go home.
To make sure everyone is on the same page, it's important that your surgeon or the hospital's discharge planner get in touch with your cardiologist and your primary care provider. And that should happen before you leave the hospital, Shahian says.
These doctors, who will care for you once you get home, should know how the operation went and be aware of any special steps you may need to take during your recovery.
You or someone caring for you should ask about any special equipment you might need when you get home, such as a shower chair, and special dietary requirements.
And be sure that you leave the hospital with prescriptions for all the medication you'll need, often including low-dose aspirin to prevent blood clots, a blood-pressure drug, and a cholesterol-lowering statin drug, all of which you'll probably take indefinitely­.
To manage post-surgery discomfort, you should expect a short-term prescription for a pain reliever, though after a few days you should be able to manage with an over-the-counter one.
Over the next six to eight weeks, you'll be asked to gradually increase how much you walk each day until you're strong enough to begin cardiac rehab. These carefully supervised exercise programs, which are designed to rebuild muscle strength and aerobic fitness, have been found to extend lives after bypass surgery.
The psychological effects of the surgery—fears that something else will happen to your heart, as well as postoperative depression—can last longer than the physical effects. But Pereira says that enrolling in cardiac rehab and knowing that your heart is working better than before the operation can help the fear subside.
Hospitals That Don't Share Data
Of the more than 1,000 U.S. hospitals where adult heart surgery is performed, about 65 percent share their mortality and complication rates with Consumer Reports or the Society of Thoracic Surgeons, a professional group for heart surgeons. Last year 30 large hospitals didn't share that data with CR or the STS. This year 12 didn't:
• Arkansas Heart Hospital, Little Rock
• Baptist Memorial Hospital-Memphis, Tennessee
• Forrest General Hospital, Hattiesburg, Miss.
• Kansas Heart Hospital, Wichita
• Leesburg Regional Medical Center, Florida
• Methodist Hospital, San Antonio
• Mount Sinai Medical Center, Miami Beach, Fla.
• New Hanover Regional Medical Center, Wilmington, N.C.
• OhioHealth Riverside Methodist Hospital, Columbus
• Providence Sacred Heart Medical Center & Children's Hospital, Spokane, Wash.
• Saint Francis Hospital and Medical Center, Hartford, Conn.
• St. Vincent's Medical Center Riverside, Jacksonville, Fla.
A few hospitals, including Cedars-Sinai Medical Center in Los Angeles and New York-Presbyterian Hospital in New York City, allow the STS to publish their heart data, but not Consumer Reports.—Catherine Roberts
Editor's Note: This article also appeared in the July 2018 issue of Consumer Reports magazine.