When you shop through retailer links on our site, we may earn affiliate commissions. 100% of the fees we collect are used to support our nonprofit mission.
Learn more.
Heart disease sometimes erupts as a full-blown emergency with sudden, crushing chest pain. That's when immediate intervention to restore blood flow to the heart can be lifesaving.
But in many situations, the path to aggressive care moves faster than called for, which can lead to overtreatment as well as worse outcomes and complications, says William Boden, M.D., a professor of medicine at the Boston University School of Medicine. When it comes to treating heart disease, Boden says, "there are many clinical instances when less is more."
Boden and other experts suggest that when it's not an emergency, consumers should take time to do more research so that they can make informed decisions. That involves talking with doctors about everything from whether an expensive imaging test is needed to which hospital to head to when one needs open heart surgery.
And if you feel rushed into making a decision, "ask for a second opinion," Boden says.
Here are the key questions to ask along the way:
Do I Really Need That Test?
The heart disease treatment odyssey often starts on a treadmill in a doctor's office, as part of an exercise stress test. That test can be essential if you have symptoms that indicate heart disease, such as chest pain while exercising, or if you're at high risk of a heart attack.
But some doctors include exercise stress tests as part of routine checkups, or as a safety check in people heading to certain surgeries.
Experts we spoke with said that's generally not a good idea, in part because for people without symptoms of heart disease the test is often more likely to reveal a harmless abnormality than identify a real problem.
So if you feel fine and are at low risk, ask why a stress test is necessary, says Marvin M. Lipman, M.D., Consumer Reports' chief medical adviser. "If you don't get a satisfactory answer, politely decline it or ask for a second opinion," he says.
Are Drugs or Stents Better?
If you do undergo a stress test and it has abnormal or uncertain results, your doctor will probably refer you to a "cath lab," or catheterization laboratory, for more tests. And that's where the cascade of procedures often speeds up.
In that lab, a physician first performs coronary angiography, which involves threading a thin tube into an artery and injecting a dye so that narrowing shows up on an X-ray.
But patients are sometimes asked to sign a consent form that allows doctors, if they see restricted blood flow, to immediately perform a procedure called angioplasty to remove the blockage.
That's not usually necessary, Boden says. "What should happen is hitting the pause button and having a thoughtful, transparent discussion of all the treatment options," he says.
Performing an angioplasty involves a doctor inflating a thin balloon in the artery to widen it at the blockage, leaving a stent in place to prop the blood vessel open. It can be lifesaving when performed within hours of a heart attack.
But in other circumstances, lifestyle changes plus drugs to control blood pressure and cholesterol levels and prevent clots is at least as effective and usually safer. A 2016 review in JAMA Internal Medicine found that approach could cut the number of angioplasties by 80 percent. And a study of 200 people with chest pain, published in the Lancet in 2017, found that people who had stents implanted did no better than those who received a sham surgery.
One explanation for the continued overuse of angioplasty is that it is seen as a moneymaker for doctors and hospitals, says David Brown, M.D., a cardiologist at the Washington University School of Medicine in St. Louis.
Obviously, that's not a good enough reason to have it. Instead, if you're scheduled for angiography, talk with your doctor about what to do if that test finds worrisome—but not immediately dangerous—signs of harm.
It often makes sense to try two to three months of lifestyle changes and drugs first, and turn to angioplasty and stents only if those measures don't ease your symptoms enough.
Which Hospital to Choose?
In some cases, heart disease is so serious that drugs, even when combined with angioplasty, may not be enough. In that case you probably need open heart surgery, often to either bypass blood flow around blockages in your coronary arteries or to correct a malfunctioning heart valve.
Though both problems are serious, they're not always emergencies, says Steven Nissen, M.D., chairman of the department of cardiovascular medicine at the Cleveland Clinic Foundation. Patients should be wary of doctors who do an angiogram in a nonemergency "and then say, 'We can do your bypass tomorrow,' " Nissen cautions.
Instead, your doctor can often stabilize your condition with drugs, giving you time to consider options. Though that's not something many people think of doing, Nissen says they should. "People will often do a better job comparison shopping with a car they might buy than the heart program they go to."
Unfortunately, finding that information is harder than it is for cars. But Consumer Reports now has updated ratings of over 500 hospitals nationwide on how they perform on open heart surgery, including coronary bypass surgery and aortic valve replacement.
The ratings are published in partnership with the Society of Thoracic Surgeons (STS), which collects data directly from hospitals on several key measures, including actual mortality and complication rates.
Most other hospital ratings rely instead on billing records that hospitals submit to insurers, which tend to be less accurate, says David Shahian, M.D., a professor at Harvard Medical School who also oversees the STS data registry, quality measurement, and public reporting efforts.
In addition, STS holds hospitals to high standards, Shahian says. "So even those whose STS score is 'as expected,' or average, typically provide high-quality care, and those that earn our highest rating are truly outstanding."
Hospitals share their data voluntarily. "Low-scoring hospitals deserve credit for having the courage to report," he says. "They're demonstrating their commitment to transparency and improvement."
Which hospital you choose matters. Of the hospitals in our ratings, only about 100 appear in our chart of best heart hospitals that appear at the end of this report.
Choosing the right surgeon is also important. Though information about specific surgeons is even trickier to find, Consumer Reports, working with STS, does report outcomes on heart surgery for groups of surgeons who practice together. Those ratings are available at CR.org/heartsurgeons.
If the surgical group you're considering is not listed, ask the surgeon about how well it performs on the STS measures. If the surgeon can't share that information—or won't—we suggest you keep looking.
If you're reading this article on your smartphone, we recommend you rotate your phone to landscape mode to better view the tables below.
Ratings for Hospitals in the Northeast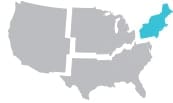 Connecticut, Maine, Massachusetts, New Hampshire, New Jersey, New York, Pennsylvania, Rhode Island, Vermont
Hospital
Location
Coronary Artery Bypass Surgery
Aortic Valve Replacement Surgery
Excela Health Westmoreland Hospital
Greensburg, PA
Massachusetts General Hospital
Boston, MA
Morristown Medical Center
Morristown, NJ
Robert Wood Johnson University Hospital
New Brunswick, NJ
St. Joseph's Hospital Health Center
Worcester, MA
St. Peter's Hospital
Albany, NY
Steward St. Elizabeth's Medical Center
Brighton, MA
The Mount Sinai Hospital
New York, NY
Vassar Brothers Medical Center
Poughkeepsie, NY
AtlantiCare Regional Medical Center
Atlantic City, NJ
Baystate Medical Center
Springfield, MA
Beth Israel Deaconess Medical Center
Boston, MA
Cape Cod Hospital
Hyannis, MA
Catholic Medical Center
Manchester, NH
Cooper University Hospital
Camden, NJ
Dartmouth-Hitchcock Medical Center
Lebanon, NH
Ellis Hospital
Schenectady, NY
Forbes Hospital
Monroeville, PA
Heritage Valley Beaver
Beaver, PA
Jersey Shore University Medical Center
Neptune, NJ
Mount Sinai Beth Israel
New York, NY
NYU Winthrop Hospital
Mineola, NY
Penn State M.S. Hershey Medical Center
Hershey, PA
St. Luke's University Hospital
Bethlehem, PA
The Valley Hospital
Ridgewood, NJ
Tufts Medical Center
Boston, MA
UMass Memorial Medical Center
Worcester, MA
UPMC Hamot
Erie, PA
Yale New Haven Hospital
New Haven, CT

For more on our hospital ratings, go to
CR.org/howweratehospitals
Ratings for Hospitals in the South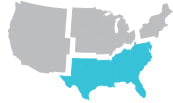 Alabama, Arkansas, Delaware, Florida, Georgia, Kentucky, Louisiana, Maryland, Mississippi, North Carolina, Oklahoma, South Carolina, Tennessee, Texas, Virginia, West Virginia, Washington, D.C.
Hospital
Location
Coronary Artery Bypass Surgery
Aortic Valve Replacement Surgery
Lynchburg General Hospital
Lynchburg, VA
MedStar Heart Institute MedStar Washington Hospital Center
Washington, DC
Memorial Regional Hospital
Hollywood, FL
Northeast Georgia Medical Center-Gainesville
Gainesville, GA
Saint Thomas West Hospital
Nashville, TN
Sarasota Memorial Health Care System
Sarasota, FL
University of Alabama Health System
Birmingham, AL
Vidant Medical Center
Greenville, NC
Baptist Health Lexington
Lexington, KY
Christiana Care Health System
Newark, DE
Cone Health - Moses Cone Memorial Hospital
Greensboro, NC
Emory Saint Joseph's Hospital
Atlanta, GA
Indian River Medical Center
Vero Beach, FL
Inova Fairfax Hospital
Falls Church, VA
King's Daughters' Medical Center
Ashland, KY
McLeod Regional Medical Center
Florence, SC
Memorial Hermann Memorial City Medical Center
Houston, TX
Morton Plant Hospital
Clearwater, FL
Mountain States Health Alliance
Johnson City, TN
Naples Community Hospital
Naples, FL
North Mississippi Medical Center
Tupelo, MS
Oklahoma Heart Hospital
Oklahoma City, OK
Orlando Health
Orlando, FL
Providence Hospital
Columbia, SC
Rex Hospital
Raleigh, NC
Saint Thomas Midtown Hospital
Nashville, TN
The Heart Hospital Baylor Denton
Denton, TX
The Heart Hospital of Baylor Plano
Plano, TX
The Medical Center at Bowling Green
Bowling Green, KY
TriStar Centennial Medical Center
Nashville, TN
University of Virginia Health System
Charlottesville, VA
Vanderbilt University Medical Center
Nashville, TN
WakeMed Health and Hospitals
Raleigh, NC
Winchester Medical Center
Winchester, VA
Winter Haven Hospital
Winter Haven, FL

For more on our hospital ratings, go to
CR.org/howweratehospitals
Ratings for Hospitals in the Midwest
Illinois, Indiana, Iowa, Kansas, Michigan, Minnesota, Missouri, Nebraska, North Dakota, Ohio, South Dakota, Wisconsin
Hospital
Location
Coronary Artery Bypass Surgery
Aortic Valve Replacement Surgery
Cleveland Clinic
Cleveland, OH
St. Cloud Hospital
Saint Cloud, MN
Advocate Lutheran General Hospital
Park Ridge, IL
Baptist Health Floyd
New Albany, IN
Boone Hospital Center
Columbia, MO
Centegra Hospital - McHenry
McHenry, IL
Franciscan Health Indianapolis
Indianapolis, IN
Hillcrest Hospital
Cleveland, OH
Mayo Clinic Hospital - Rochester
Rochester, MN
Missouri Baptist Medical Center
Saint Louis, MO
Mount Carmel East
Columbus, OH
St. John Providence System - St. John Hospital and Medical Center
Detroit, MI
St. John Providence System - St. John Macomb - Oakland Hospital
Warren, MI
St. Vincent Heart Center of Indiana, LLC
Indianapolis, IN
The Christ Hospital Health Network
Cincinnati, OH
The Nebraska Medical Center
Omaha, NE
University Hospitals Cleveland Medical Center
Cleveland, OH
University of Wisconsin Hospital and Clinics
Madison, WI

For more on our hospital ratings, go to
CR.org/howweratehospitals
Ratings for Hospitals in the West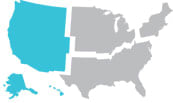 Alaska, Arizona, California, Colorado, Hawaii, Idaho, Montana, Nevada, New Mexico, Oregon, Utah, Washington, Wyoming
Hospital
Location
Coronary Artery Bypass Surgery
Aortic Valve Replacement Surgery
Kaiser Sunnyside Medical Center
Clackamas, OR
Alta Bates Summit Medical Center
Oakland, CA
Dixie Regional Medical Center
Saint George, UT
El Camino Hospital
Mountain View, CA
Good Samaritan Hospital - San Jose, CA
San Jose, CA
Harrison Medical Center
Bremerton, WA
John Muir Health
Concord, CA
Kaiser Foundation Hospital San Francisco
San Francisco, CA
Kaiser Permanente Santa Clara Medical Center
Santa Clara, CA
Mercy General Hospital
Sacramento, CA
MountainView Hospital
Las Vegas, NV
Ronald Reagan UCLA Medical Center
Los Angeles, CA
Saint Joseph Hospital
Denver, CO
Sequoia Hospital
Redwood City, CA
St. Joseph Medical Center
Tacoma, WA
Sutter Medical Center Sacramento
Sacramento, CA

HOW WE RATE HOSPITALS:

The data come from the Society of Thoracic Surgeons for hospitals that have agreed to share their information with us.

Bypass surgery ratings:

This reflects a hospital's performance in isolated coronary artery bypass graft surgery between January 2016 and December 2016. The rating is a composite of four measures: survival (percentage of patients who leave the hospital and survive at least 30 days after surgery), complications (percentage of patients who avoid the most serious complications, including needing a second operation, developing a deep chest infection, suffering a stroke or kidney failure, and requiring prolonged ventilation), best surgical technique (percentage of patients who receive at least one graft from an internal mammary artery, located under the breastbone, which improves survival), and right drugs (percentage of patients who receive beta-blockers before and after surgery to control blood pressure and heart rhythm, aspirin or similar drugs to prevent blood clots, and a drug to lower cholesterol).

Aortic valve replacement ratings:

This reflects a hospital's performance in surgical aortic valve replacement between January 2014 and December 2016. It does not include data for a newer procedure, transcatheter aortic valve replacement. The valve replacement rating is a composite of two measures: survival (percentage of patients who leave the hospital and survive at least 30 days after surgery) and complications (percentage of patients who avoid the most serious complications, which are the same as for bypass). For more on our hospital ratings, go to

CR.org/howweratehospitals

.
Editor's Note: This article also appeared in the May 2017 issue of Consumer Reports magazine. It was updated with new data in November 2017.