When you shop through retailer links on our site, we may earn affiliate commissions. 100% of the fees we collect are used to support our nonprofit mission.
Learn more.
When Mary Ellen Mannix was told that her newborn son would need heart surgery to repair a birth defect, she wanted to know two things right away: What were his chances for survival, and where was the best place to go for his operation.
Those were difficult questions to answer. Some 40,000 babies are born with congenital heart disease each year, and at least a quarter of those tiny patients require multiple surgeries in their first months of life. But until recently, it's been hard for families to identify high-quality pediatric heart centers or individual surgeons.
"I had to make do with word of mouth, and with what doctors and surgeons were willing to voluntarily tell me," Mannix says.
Mannix has since become a leading advocate for greater transparency in medicine, especially in congenital heart disease and pediatric heart surgery. She has volunteered with several groups, including The Newborn Coalition and Mothers Against Medical Errors, co-authored an article in a medical journal, and was recently appointed to Pennsylvania's Patient Safety Authority Governing Board.
More than a decade after her son died, things are finally improving.
In 2015, the Society of Thoracic Surgeons—the professional group that represents surgeons who operate on the chest and heart—launched a voluntary public reporting program for congenital heart surgery, making it possible to find high-performing hospitals.

Now, 116 hospitals across the U.S. that perform surgery to treat congenital heart surgery have submitted data to STS, and 70 have agreed to share that information with Consumer Reports. That number represents an increase in public reporting of about 40 percent since we first reported this data in April.
"Families have been desperate for this information," says Doris Peter, Ph.D., director of Consumer Reports' Health Ratings Center. "We congratulate those surgery programs who have decided to share their data with the public. We know it will help parents make some critical decisions at a crucial moment in their lives."
To rate a hospital, statisticians compare the percentage of its patients who die in the hospital or within 30 days of discharge, after adjusting for the difficulty of the patients' cases, as determined by the types of procedures that were performed and how sick patients were at the time of surgery.
Of the 70 pediatric hospitals that shared their data with Consumer Reports, 10 received the highest possible rating, six the lowest score, and the rest fell in between, as shown in the charts below.

If you're reading this article on your smartphone, we recommend you rotate your phone to landscape mode to better view the tables below.
Ratings for Hospitals in the Northeast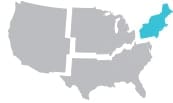 Connecticut, Maine, Massachusetts, New Hampshire, New Jersey, New York, Pennsylvania, Rhode Island, Vermont
Hospital Name
Location
Overall Congenital Heart Surgery Performance
Children's Hospital of Pittsburgh
Pittsburgh, PA
Penn State Hershey Children's Hospital
Hershey, PA
Albany Medical Center
Albany, NY
Boston Children's Hospital
Boston, MA
Children's Hospital of Philadelphia
Philadelphia, PA
Connecticut Children's Medical Center
Hartford, CT
Geisinger Medical Center
Danville, PA
New York Presbyterian / Morgan Stanley Children's Hospital
New York, NY
St. Christopher's Hospital for Children
Philadelphia, PA
Yale-New Haven Children's Hospital
New Haven, CT
Maine Medical Center
Portland, ME

For more on our hospital ratings, go to
CR.org/howweratehospitals
.
Ratings for Hospitals in the South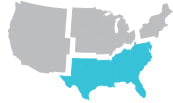 Alabama, Arkansas, Delaware, Florida, Georgia, Kentucky, Louisiana, Maryland, Mississippi, North Carolina, Oklahoma, South Carolina, Tennessee, Texas, Virginia, West Virginia, Washington, D.C.
Hospital Name
Location
Overall Congenital Heart Surgery Performance
Le Bonheur Children's Hospital
Memphis, TN
MUSC Children's Hospital
Charleston, SC
Texas Children's Hospital
Houston, TX
UF Health Shands Children's Hospital
Gainesville, FL
Arkansas Children's Hospital
Little Rock, AR
Arnold Palmer Medical Center
Orlando, FL
Children's Health Medical Center Dallas
Dallas, TX
Children's Hospital New Orleans
New Orleans, LA
Children's Memorial Hermann Hospital
Houston, TX
CMC-Levine Children's Hospital
Charlotte, NC
Cook Children's Medical Center
Fort Worth, TX
Dell Children's Medical Center
Austin, TX
Florida Hospital for Children
Orlando, FL
Jackson Memorial Hospital
Miami, FL
Johns Hopkins All Children's Heart Institute
Saint Petersburg, FL
Nicklaus Children's Hospital
Miami, FL
Ochsner Health System
New Orleans, LA
The Children's Hospital of Alabama
Birmingham, AL
The Johns Hopkins Hospital
Baltimore, MD
University Hospital
San Antonio, TX
University of Maryland Children's Hospital
Baltimore, MD
University of Virginia Children's Hospital
Charlottesville, VA
Children's Hospital of the King's Daughters
Norfolk, VA
Duke University Hospital
Durham, NC
Inova Children's Hospital
Falls Church, VA

For more on our hospital ratings, go to
CR.org/howweratehospitals
Ratings for Hospitals in the Midwest
Illinois, Indiana, Iowa, Kansas, Michigan, Minnesota, Missouri, Nebraska, North Dakota, Ohio, South Dakota, Wisconsin
Hospital Name
Location
Overall Congenital Heart Surgery Performance
Advocate Children's Hospital
Oak Lawn, IL
Ann & Robert H. Lurie Children's Hospital of Chicago
Chicago, IL
Children's Hospital of Wisconsin
Milwaukee, WI
Akron Children's Hospital
Akron, OH
American Family Children's Hospital-University of Wisconsin Hospitals and Clinics
Madison, WI
C.S. Mott Children's Hospital - University of Michigan
Ann Arbor, MI
Children's Hospital - Omaha
Omaha, NE
Children's Hospital of Illinois
Peoria, IL
Children's Hospital of Michigan
Detroit, MI
Children's Hospitals and Clinics of Minnesota
Minneapolis, MN
Children's Mercy Kansas City
Kansas City, MO
Cincinnati Children's Hospital Medical Center
Cincinnati, OH
Cleveland Clinic
Cleveland, OH
Mayo Clinic Hospital - Rochester
Rochester, MN
Mercy Children's Hospital
Des Moines, IA
Rainbow Babies & Children's Hospital
Cleveland, OH
Riley Hospital for Children at Indiana University Health
Indianapolis, IN
SSM Health Cardinal Glennon Children's Hospital
Saint Louis, MO
St. Louis Children's Hospital
Saint Louis, MO
Nationwide Children's Hospital
Columbus, OH
University of Minnesota Masonic Children's Hospital
Minneapolis, MN

For more on our hospital ratings, go to
CR.org/howweratehospitals
Ratings for Hospitals in the West
Alaska, Arizona, California, Colorado, Hawaii, Idaho, Montana, Nevada, New Mexico, Oregon, Utah, Washington, Wyoming
Hospital Name
Location
Overall Congenital Heart Surgery Performance
Phoenix Children's Hospital
Phoenix, AZ
Children's Hospital Colorado
Aurora, CO
Children's Hospital of Los Angeles
Los Angeles, CA
CHOC Children's Hospital
Orange, CA
Doernbecher Children's Hospital
Portland, OR
Lucile Packard Children's Hospital Stanford
Stanford, CA
Mattel Children's Hospital - UCLA
Los Angeles, CA
Primary Children's Hospital
Salt Lake City, UT
Providence Sacred Heart Medical Center and Children's Hospital
Spokane, WA
Rady Children's Hospital San Diego
San Diego, CA
Seattle Children's Hospital
Seattle, WA
Sutter Medical Center, Sacramento: Women's and Children's Center
Sacramento, CA
UCSF Benioff Children's Hospital
San Francisco, CA

How We Rate Pediatric Heart Hospitals:
A hospital's score reflects the percentage of congenital heart surgery patients that die in the hospital or within 30 days of the operation, after adjusting for the difficulty of their cases, as determined by the types of procedures they performed and how sick patients were at the time of surgery. The data, which comes from the Society for Thoracic Surgeons, covers January 2013 through December 2016. For more on our hospital ratings, go to
CR.org/howweratehospitals
What to Look for in a Pediatric Heart Hospital
Though the new ratings provide a good starting point for parents whose babies have congenital heart disease and need heart surgery, they do have some limitations.
For example, they don't include any information about individual surgeons, or about mortality rates for specific procedures or diagnoses. Instead, they're all grouped together.
The ratings also can't tell you how well patients tend to do years after their surgeries—how good their quality of life tends to be or how great their overall life expectancy.
Tara Karamlou, M.D., a pediatric heart surgeon at Phoenix Children's Hospital, says STS and its member surgeons are hoping to provide that and other information in the future. "We don't yet have a way to measure all aspects of care," she says. "But we are working to get there."
In the meantime, if you're trying to figure out which hospital to take your baby to, start with the ratings, but take these additional steps as well.
Research your options. If the facility you're considering isn't in our ratings, check the STS website, because it includes some information about other hospitals. If the hospital has no publicly reported outcome data, and won't share it with you, consider another facility. In general, even a low rating is better than no rating because public reporting at least shows the hospital believes in transparency and is committed to improvement.
Talk to the surgeon. You'll especially want to know how often he or she performs the surgery in question and what the success rate is. In general, the more often a doctor or hospital performs a given operation, the better the outcome is likely to be.

Find out about the surgical team. Ask about the nurses, anesthesiologists, and other healthcare specialists who work with your surgeon. What is their level of experience and how focused are they on pediatric heart cases?
Think before you travel. The doctors we spoke with say that even medium-rated programs can provide excellent care, especially if their surgical team has experience treating your child's specific abnormality. If you do decide to travel to another area (especially if that area is outside your state), expect some resistance from your insurance company. But also know that larger pediatric heart centers often have services to help out-of-towners.
Editor's Note: This article also appeared in the May 2017 issue of Consumer Reports magazine.