When you shop through retailer links on our site, we may earn affiliate commissions. 100% of the fees we collect are used to support our nonprofit mission.
Learn more.
Bialetti Moka Express Stovetop Espresso Maker, $35
After testing this iconic stovetop espresso maker (shown above), our testers understand why it's a fixture in almost 90 percent of Italian kitchens. The octagonal design evenly distributes heat and also makes it easy to grip to connect the two halves tightly. It comes in five sizes and in unadorned aluminum, as well as several colors..
Melitta Pour-Over Coffee Brewer, $13
Of all the methods devised to extract flavor from coffee beans, this device—invented by a German hausfrau more than a century ago—remains a favorite for pour-over coffee brewers and our testers alike. Line the cone with a filter, pour hot water over the grinds, and the rest is left to gravity. It doesn't take a hausfrau to appreciate that it's as easy to clean as it is to use.
iCoffee RCB100-BC12 French-Press Style, $100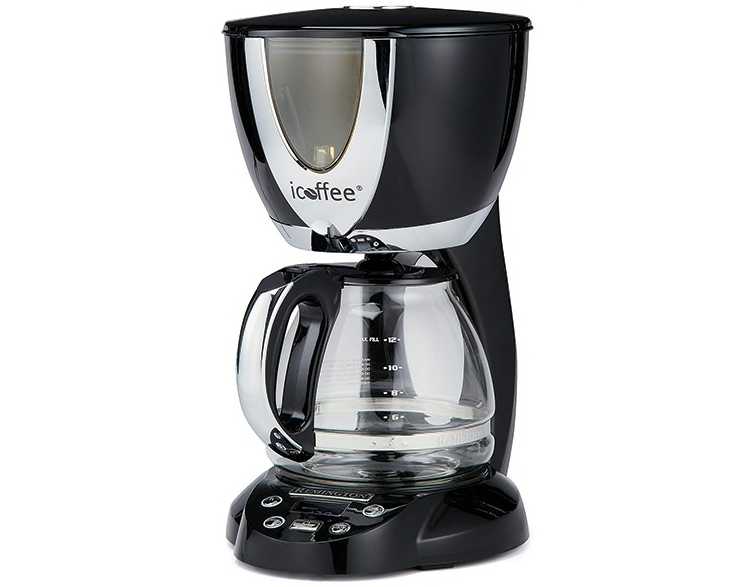 The iCoffee's SteamBrew process spritzes and swirls the grounds as the carafe fills, combining the ease of a drip machine with the rich-tasting results of a French press—an uncommon combo that made the iCoffee RCB100-BC12 the highest-scoring specialty coffee maker in our tests. It's also one of the few coffee makers that's fun to watch.
Frieling Insulated BrushedStainless Steel French Press 0131, $125
This forward-thinking French-press coffee maker is twice as nice as traditional models: Its double-walled stainless carafe keeps coffee hot long after it's made, and its surface stays cool. The double layer of mesh on the plunger helps prevent grounds from polluting the brew. With a 44-ounce capacity, it's an ideal size to brew loose tea, too.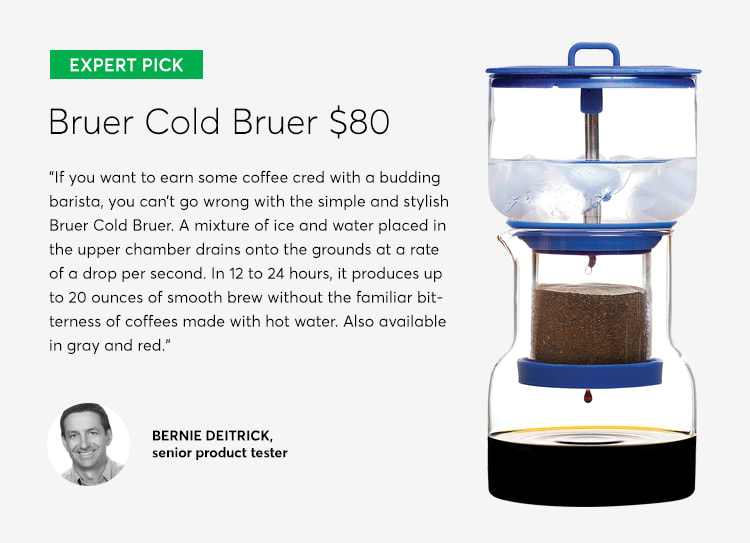 Capresso Froth Plus 204.04, $60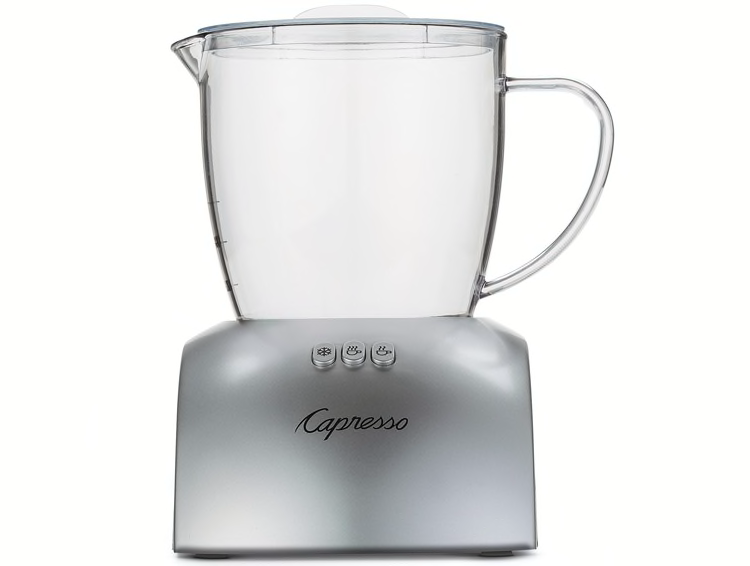 This squat electric frother makes whipping up a batch of hot, frothed milk simple—and free of the mess we made with some of the manual models we tested. The unit has three temperature settings, an auto-shutoff function, and a two-piece design (the pitcher separates from the heating element) that makes it easy to pour and clean. Tip: Use skim milk; it foams better. Also sold in black.
Hamilton Beach 40998, $20
An electric kettle can set you back as much as $180, which makes this $20 Hamilton Beach a steal. It's almost as fast as the more expensive Capresso, holds 4 cups of water, and is made of stainless steel, which will please anyone on your list who's not a fan of plastic.
Capresso H20 Plus, $70
All six of the electric kettles we tested for this report brought a liter of water to a rolling boil faster than a microwave (around 4½ minutes for most) and shut off automatically. The 6-cup Capresso makes the wish list because it's slightly faster than the rest; the glass carafe and silver handle add a dash of style to the counter.
Baratza Virtuoso Coffee Grinder, $240
With a sticker-shock-inducing price and a fancy name, this burr coffee grinder promises a lot. It also delivers. Quiet and powerful, the Virtuoso grinds beans to a consistent size every time—even on the finest setting—making it an equally exquisite tool for drip coffee, espresso, and everything in between.
Blue Bottle Three Africans, $21 per pound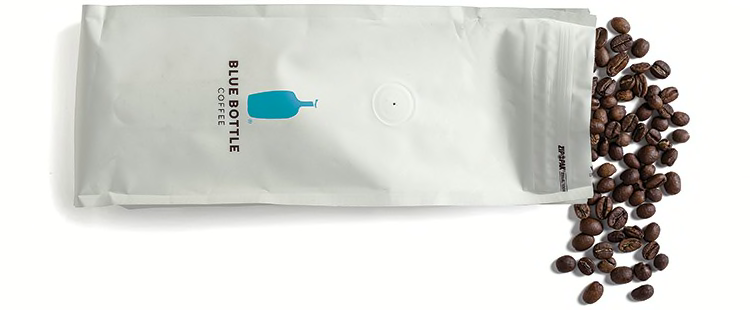 Blue Bottle Three Africans medium-bodied brew is made with a blend of one Congolese and two Ethiopian coffees. The tangy flavor is complex, with mostly citrus, floral, and berry notes.
Cafe Altura Organic Colombian, $14 per pound
Heart Coffee Roasters Stereo Blend, $18 per pound
Counter Culture La Golondrina Colombia Certified Organic, $23 per pound
More Holiday Gift Ideas for . . .