When you shop through retailer links on our site, we may earn affiliate commissions. 100% of the fees we collect are used to support our nonprofit mission.
Learn more.
Whether your fantasy bathroom includes a soaking tub, whirlpool, or several showerheads and body sprays, they all have one thing in common: Water, lots of it. Bathrooms account for nearly 60 percent of the water used in your house. That has the dream of a spa bath colliding headlong into drought conditions and water restrictions in many areas. So it's not surprising that many of the newest showerheads, faucets, and toilets shown at the 2016 Kitchen & Bath show tout efficiency along with escapism.

"Consumers want to save water and they want the spa experience, even with low-flow products," says Kohler's Vicki Valdez Hafenstein. To do that manufacturers are tweaking the technology and introducing more water-saving bathroom fixtures.

Kohler's Exhale showerheads mix air into the water to create large, warm drops, according to the manufacturer. They're available in 2.0 and 1.5 gallon per minute (gpm) versions, $190 to $220. Speakman's Reaction showerhead, $25 to 66, uses a built-in turbine to concentrate and boost the velocity of water without letting in cool air. In Consumer Reports' tests, staffers slightly preferred the feel of the 2.5-gpm version over the 2.0-gpm model.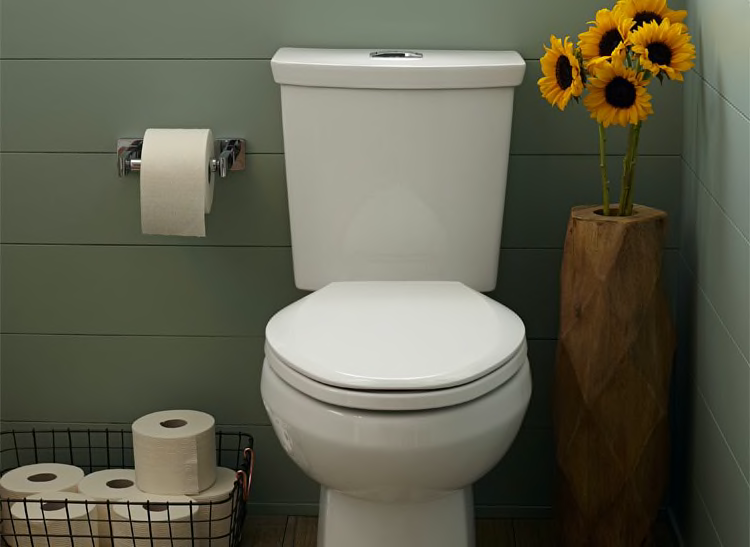 Slowing the Flow
Bathroom faucets are also using less water, down to 1.2 gpm for the Townsend faucet from American Standard. That's compared to 2.5 for standard faucets and 2.2 gpm that meet the EPA's WaterSense efficiency standards.

Toilets are the biggest water hogs in the bathroom. New ultra high-efficiency toilets (UHETs) from Toto promise to use about one gallon per flush, compared to 1.28 gpf high-efficiency toilets and 1.6 gpf standard toilets. The new Toto Promenade II 2-piece toilet will be available this summer at a cost of around $500 to $700. American Standard's UHET dual-flush toilet (.9 gallons for liquid and 1.28 for solids) will be out in March and cost $479. Can't wait? Our tests found several water-saving toilets, available now, that use less water without sacrificing performance. For more information, see our full toilet Ratings and recommendations.