When you shop through retailer links on our site, we may earn affiliate commissions. 100% of the fees we collect are used to support our nonprofit mission.
Learn more.
The 2016 Kitchen & Bath Show is about fulfilling dreams. With the right products, you can turn your kitchen into a hub for family gatherings and entertaining, or transform your bathroom into a soothing sanctuary. All are vying for your attention and dollars. Some of the thousands of design ideas and products on view can be transformative, others not so much. We walked the miles of aisles to give you a preview of things to consider this season—or not.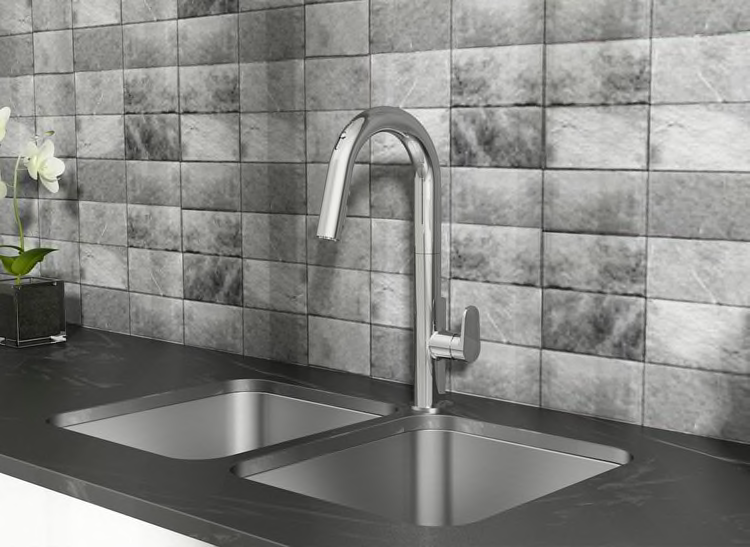 The Hits
American Standard Beale hands-free kitchen faucet
Previous versions of hands-free faucets hid the activator toward the bottom or back of the faucet, making them hard to find when your hands are full or messy. Others required you to tap the faucet to get water flowing and then wash the spot you touched. American Standards' Beale Selectronic puts the activator on the front of the faucet so it's easy to find. It also offers the option of switching to manual operation by simply sliding a movable panel to cover the sensor. In addition to standard spray and stream modes, the pull-out faucet has power spray/scrub and mist modes. It will be available in May for $575 to $700 depending on the finish.

Signature Kitchen Suite
LG is launching a new brand of ultra-premium refrigerators, dishwashers, and cooking appliances. We'll reserve judgment on whether the appliances are a hit until we get them in our labs for testing. But what really got our attention was their customer service plan for the brand. Buy an appliance and you get a dedicated kitchen concierge to answer your questions and solve your problems for you as long as you own the appliance, which comes with a 3-year warranty compared to the 1-year warranty on many appliances.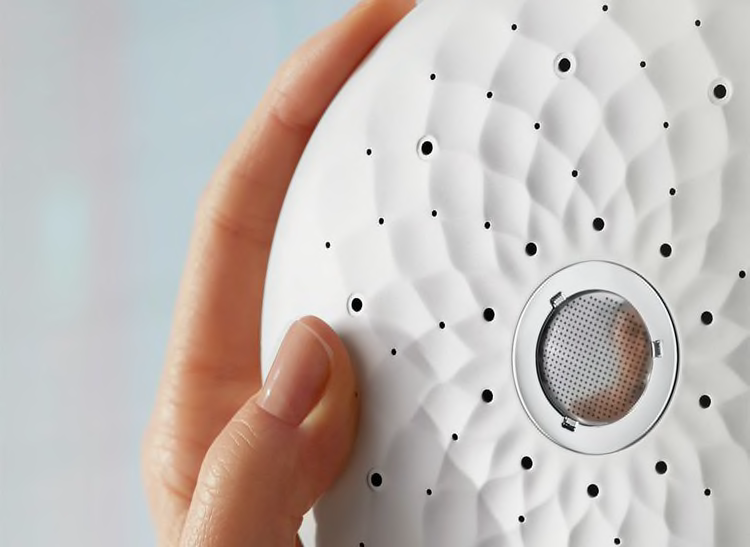 Kohler Exhale showerheads
Shaped to resemble the petals of a dahlia flower, these attractive white showerheads have four spray settings that click into place. The head is made of silicone, so it's easy to grip and turn with wet hands. It's also easy to rub off mineral deposits in addition to being water efficient. The Exhale is available in 2 gallon per minute (gpm) and 1.5 gpm versions for showerheads and hand-held showers and costs $190 to $220.

Halo smoke/CO alarm
Safety made simple. Halo is the only smoke/CO alarm that combines sensing technologies for both fast-burning and smoldering fires with a carbon monoxide alarm. Most combination alarms only have one fire-sensing technology. We've long recommended you get both. But until now you had to buy two separate alarms to get all three technologies. When Halo senses fire or CO, it sends a voice alert, the ring of the alarm illuminates, and it sends an alert to your smartphone. It will be available in two versions this spring. We'll test it and report back.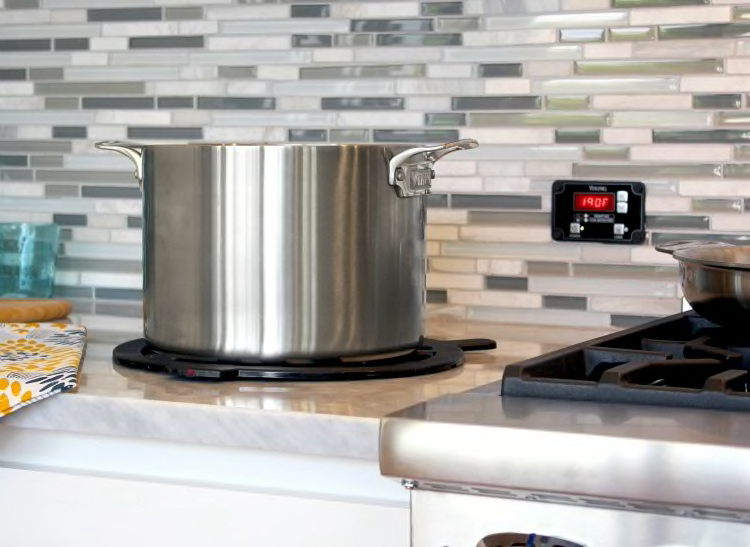 The Misses
Viking Incogneeto induction warmer
The 15 inch-wide induction burner can be mounted underneath your stone or engineered stone countertop in a drawer and will turn the counter into an induction cooktop with the help of a "Magneeto 2" trivet that comes with the burner and an electrical connection. When induction compatible cookware or bakeware is placed on top of the trivet and you select a temperature, the Magneeto 2 acts as a temperature sensor and wireless communicator. Information is relayed to the unit below the counter to first attain and then maintain the desired temperature. Admittedly, that's cool, and it would probably be fun to show off at parties. But after the initial wow factor, you'll probably wonder why you spent $2,000.

Electrolux She-Shed
Men have man caves, so women should have a space of their own too for "a personal getaway." That's why one of the design ideas from Electrolux was to create a room filled with comfy couches, books, flowers, art, and a matching washer and dryer, trimmed in pink, of course. "What century is this," remarked one woman. "Oh that pink trim will really help me get my husband and son to do laundry," said another. It's kind of like vacuums and Valentine's Day. Each is great on its own, but give a vacuum as a gift for Valentine's Day and you may not get the reaction you desired.