How to Prevent High Humidity Levels at Home
Clever ways to lower the moisture in your home to stay comfortable—and prevent damage
When you shop through retailer links on our site, we may earn affiliate commissions. 100% of the fees we collect are used to support our nonprofit mission. Learn more.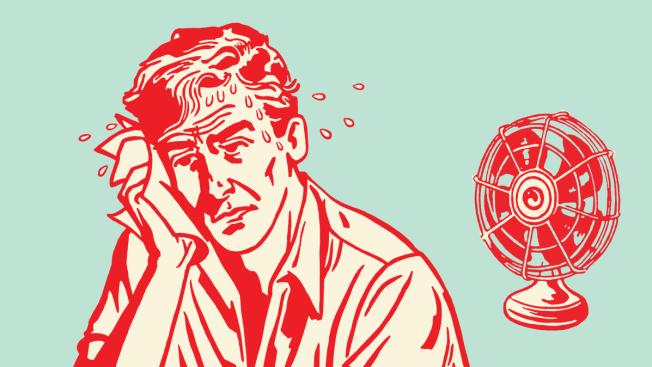 There's a reason most people hate hot and humid weather. It's uncomfortable, and it's harder for your body to cool down because your sweat doesn't evaporate as quickly.
But high humidity isn't just bad for you, it's also bad for your house. Humidity levels above 50 percent can breed dust mites, mildew, and mold, triggering allergies or other health problems.

Dust mites love to burrow into your mattress. And mold can damage the surfaces that it grows on, which can be almost anything from ceilings, walls, and floors to even clothing. Mildew prefers places where moisture is high, like bathroom walls and windowsills.
Dehumidifiers and air conditioners can wring moisture out of the air, but there are other things you can do without running them 24/7. Here are some tips from the experts at Consumer Reports and the U.S. Department of Energy.
Simple Things to Do to Lower Moisture
Test the air. Even if it's not screaming hot, you may have a moisture problem in your home. For less than $20 you can buy a combination thermometer/humidistat that tells you whether your humidity levels are high. There are also visual clues. "If you are seeing condensation anywhere unexpected, that's a sure sign that your humidity is too high," says Misha Kollontai, the project leader who oversees our dehumidifier tests. "If the humidity in your living spaces exceeds 70 percent, then it's worth identifying if there is an underlying problem."
Check the vents. Make sure your dryer is venting properly to the outside by checking that the system is sealed from the back of the dryer all the way to the outside. If it's not, moisture from your wet clothes can escape into the inside air. And remember to clean the vent regularly following the manufacturer's instructions.
Same goes for all your exhaust fans, like the ones in your kitchen and bathroom. If possible, it's best for them to vent to the outdoors instead of redistributing the humid air inside your home. Run the fan on your over-the-range microwave or range hood every time you're using the stovetop, especially if you're cooking something steamy like pasta. Run your bathroom fan when you take a shower and for at least 20 minutes afterward. And don't forget to clean the filters on your range hood or over-the-range microwave often to keep your fans in top-notch working condition. To remove dust from the outside of your bathroom fan, you can vacuum it with a soft brush attachment.
Best Dehumidifiers From CR's Tests
Consumer Reports tests dehumidifiers in three sizes, based on the amount of moisture they remove from the air. If your space is particularly damp, buy the larger size—you won't have to empty it as often.
Best Room Air Conditioners From CR's Tests
Room ACs like window and portable units also remove humidity from the air—and, of course, so does central air. For the best cooling, match the window AC size (in Btu) to the size of your room.