When you shop through retailer links on our site, we may earn affiliate commissions. 100% of the fees we collect are used to support our nonprofit mission.
Learn more.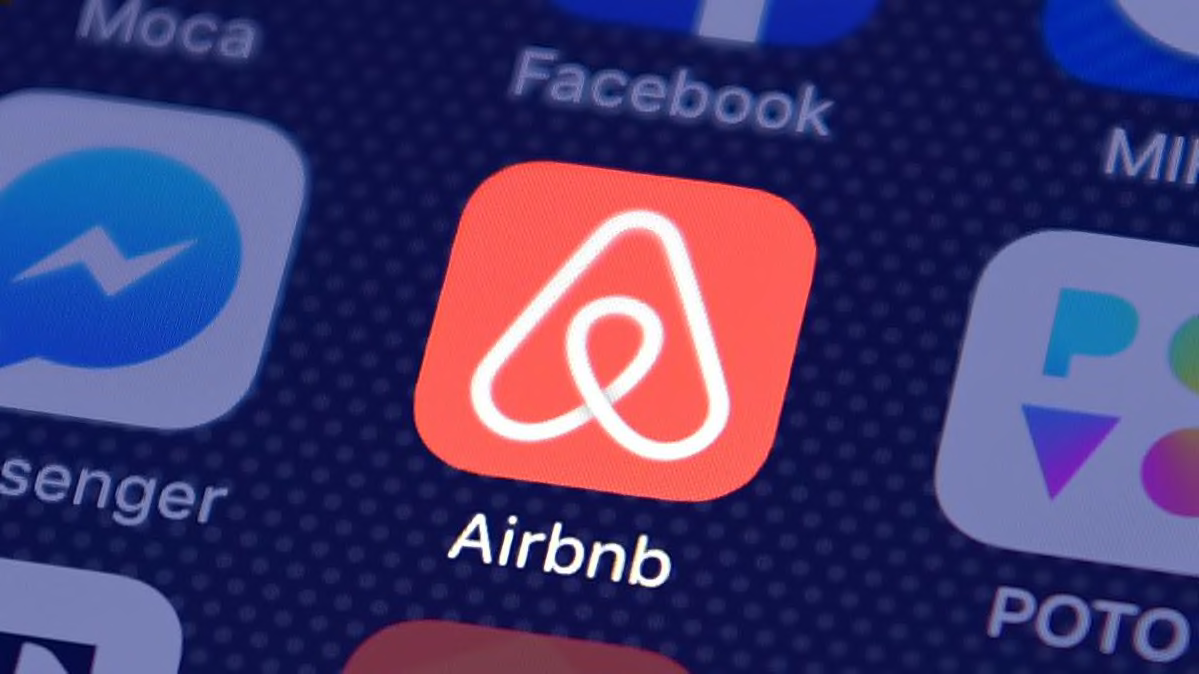 Vacation rental properties can be a great alternative to hotels, allowing you to immerse yourself in a given locale at a lower cost. But a new study of U.S. Airbnb properties in the journal Injury Prevention found that many are lacking in safety features.
Researchers at John Hopkins University analyzed data from more than 120,000 Airbnb listings in 16 U.S. cities. Overall, they found that, among the properties they examined, 80 percent had smoke detectors, 56 percent had carbon monoxide detectors, 42 percent had fire extinguishers, and 36 percent had first-aid kits. The researchers also saw a lot of variance among cities. For example, in terms of CO detectors, Denver had the most, at 73.9 percent, and Austin had the least, at 36.9 percent.
The study notes that the presence of these features was self-reported by Airbnb hosts in their listings. And it's impossible to know whether the detectors and extinguishers are in working order.
"We know that Airbnb recommends their hosts have smoke alarms and CO alarms in their properties and that they recommend that hosts comply with local regulations for smoke and CO alarms in their rentals," says Vanya C. Jones, Ph.D., one of the study's authors. "This study is the first of its kind to explore the listings for amenities that focus on safety."
More on Short-Term Lodging Services
The data used for the study comes from InsideAirbnb.com, a site created by Brooklyn community activist Murray Cox to publish data he scraped from Airbnb's website.
"My co-authors and I welcome the opportunity to partner directly with Airbnb to more accurately assess the safety amenities provided by Airbnb hosts and, more importantly, increase the effectiveness of their efforts to improve smoke and CO alarm coverage among the listings posted on their website," Jones says.
Airbnb maintains a web page devoted to the subject of home safety, which states the following: "We encourage every Airbnb host to install working smoke & CO detectors in their listing and to check them frequently." The company is currently giving away one free smoke and CO detector to 36,000 hosts until the end of the year. And in Airbnb's help section, the company encourages hosts to provide a first-aid kit and fire extinguisher, as well as to make sure their properties meet local safety regulations.
None of these safety features is part of Airbnb's basic requirements. The basic requirements ensure that hosts provide soap, linens, and one towel and pillow per guest; reply to requests within 24 hours; avoid cancellations; and more.
"Vacation rentals are not regulated in the same way as hotels, so be sure to do your homework before making a reservation," says Don Huber, Consumer Reports' director of product safety.
In a statement sent to Consumer Reports, Airbnb responded to the study's findings.
"At Airbnb, safety is our priority," says Nick Shapiro, Airbnb's global head of trust and risk management. "All hosts must certify that they follow all local laws and regulations. We run home safety workshops with local fire and EMS services all over the world, making sure our hosts have access to the best information in order to keep their guests, their homes and themselves safe."
Earlier this year the company rolled out a new tier of rental called Airbnb Plus listings, which among other things require a working smoke and CO detector. As for regular Airbnb listings, you can view available safety features in each listing's amenities section. And if those advertised safety features are missing when you arrive, Airbnb encourages you to call customer support to book another property or receive reimbursement for your booking.
To make sure your prospective host takes safety seriously, Consumer Reports has put together a list of five questions to ask before you book a vacation rental—regardless of whether you're using Airbnb, HomeAway, VRBO, or another platform.
1. Does the Property Have Working Smoke and CO Detectors?
And how recently has the host tested the smoke and carbon monoxide detectors? There should be smoke detectors in each bedroom and at least one on each floor, mounted on the ceiling or high on the wall. There should also be one carbon monoxide detector per floor of the home.
2. Is There a Working Fire Extinguisher in the Property?
And where is the fire extinguisher located? Next, ask which brand it is. In November Kidde recalled more than 40 million fire extinguishers sold under multiple brand names. It's worth mentioning, to be sure the host is aware of this expansive recall. (And in case you don't know the technique, here's CR's guide to the right way to use a fire extinguisher.)
3. Does the Property Have an Emergency Safety Card?
Airbnb gives hosts the option to fill out a digital emergency safety card with important information about where to go and whom to call in the event of an accident or emergency. The card should appear in the listing, but Airbnb also suggests that hosts print them to display in their properties. HomeAway and its subsidiary, VRBO, make similar suggestions about providing guests with emergency contact numbers and information.
4. Is There a First-Aid Kit in the Property?
Ask your host whether he or she keeps a well-stocked first-aid kit and where it's located. If the host doesn't maintain one, pack your own travel first-aid kit. It also doesn't hurt to take copies of your prescriptions in case you need to get a refill. For more on what to pack, check out our guide to travel medical kits.
5. Does the Property Meet Local Safety Regulations?
Do a quick search online to see whether your travel destination has local or regional safety regulations for rental properties. For example, New Orleans mandates that these properties must have short-term-rental licenses. One of the license requirements is that owners post a floor plan of the property, noting escape routes and fire exits, as well as emergency contact information.
Editor's Note: This story has been updated with a comment and additional information from Airbnb.