Can a Burglar Really Jam Your Wireless Security System?
Consumer Reports' experts explain the tech and assess the risk
When you shop through retailer links on our site, we may earn affiliate commissions. 100% of the fees we collect are used to support our nonprofit mission. Learn more.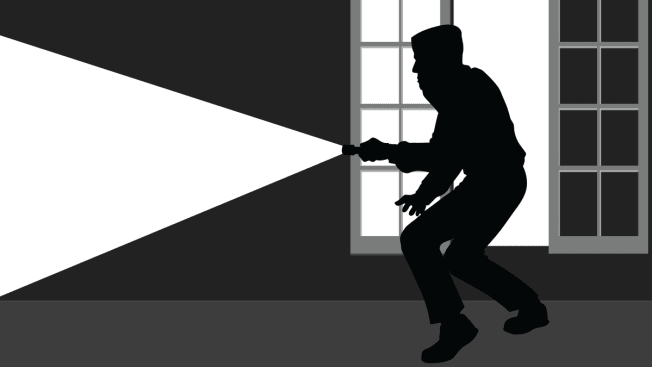 In spy movies, wireless-signal jamming is often depicted as a way to disable cell phones and other communications devices. In the real world, it can also be used to disable wireless home security systems.
To do this, a burglar blocks the signals from door/window or motion sensors to enter a home without triggering the alarm. This type of hack gained a lot of attention a few years ago when a YouTuber published a video demonstrating how easily he could jam a SimpliSafe wireless home security system.
"Because these systems rely on wireless signals, there's always the possibility that they could be hacked," says Justin Brookman, director of consumer privacy and technology policy for CR. And that's true of any wireless device, from a smartphone to a security camera.
If our findings alarm you, don't start running around your home collecting sensors to throw in the trash. "Jamming attacks are technically possible, but they're very unlikely to happen in real life," says Fred Garcia, a CR test engineer for privacy and security. "We don't recommend you throw out these systems, but you should be aware that they're vulnerable."
There's no real way to avoid systems with wireless technology. According to Kirk MacDowell, president of the home security consulting firm MacGuard Security Advisors, most home security systems today—both professionally installed and do-it-yourself—make use of wireless devices. They're easier and faster to install, don't require drilling holes to run wiring, and are so small that they can be hidden in window and door frames.
He says that the industry is making changes to prevent this kind of attack, though.
"The alarm industry has responded with 128-bit encrypted sensors with frequency hopping, making jamming less of an issue," MacDowell says. "And most professional alarm dealers are using this technology." Frequency hopping is just what it sounds like—a sensor changes the frequency it uses to broadcast its signal, hopping from one to the next in an effort to avoid potential interference.
And our tests prove that it's possible to design a system to be more resistant to jamming. Our test engineers were unable to jam five systems made by Blue by ADT, Ecobee, Honeywell Home, Kangaroo, and Ooma.
The Reality of Home Burglaries
As concerning as jamming might seem, most burglars won't use this method to break into your home. The majority are decidedly low-tech.
"Most burglars will simply gain entry by a door or window and not try to electronically circumvent the alarm system," says MacDowell. In fact, the most common method of entry in a burglary is forcible entry, such as kicking in a door, a method used in 55.7 percent of burglaries in 2019, according to the FBI.
If you're still concerned, though, there's a simple step you can take to protect your system and your home: Don't use your system's branded yard signs and window decals.
"You should use a generic, unbranded security system sign," says Bernie Deitrick, CR's test engineer for home security systems. "That way you can still deter a potential burglar without revealing which system you use." This will also help if you live in a town or city that requires you to display a sign that an alarm is present on your property.
Jamming-Resistant Security Systems From CR's Tests