When you shop through retailer links on our site, we may earn affiliate commissions. 100% of the fees we collect are used to support our nonprofit mission.
Learn more.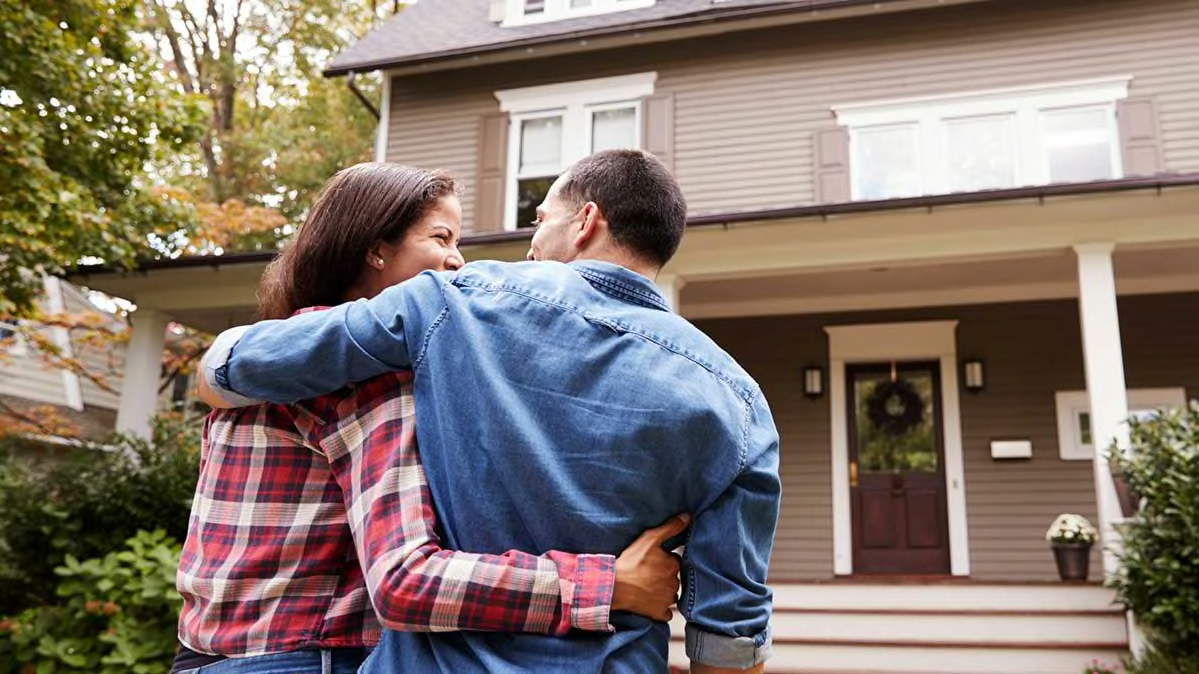 If you're getting a mortgage for your new home, your lender will require homeowners insurance. And even if you're among the rare home buyers purchasing without a mortgage, you still should get homeowners insurance to protect against costly perils like fire and wind damage.
But determining how much insurance to get—and which features to choose—can be daunting, especially as your closing approaches.
Here are some key things to know as you begin your homeowners shopping journey.
Shop for Coverage Early
Even though you don't own the home before your closing, mortgage companies typically want evidence of insurance—also called a binder—a few days before the closing.
"At least 30 days before the closing, you can start to shop around," says Josh Lipstone, vice president at Lipstone Insurance Group, a family-run, independent insurance agency based in Cary, N.C.
More on Homeowners Insurance
Nonetheless, not everyone is aware of the importance of buying beforehand. Bill Gatewood, corporate vice president at Burns & Wilcox, an insurance wholesaler based in Farmington Hills, Miich., says he's amazed how often he gets calls for help at the last second.
"I've had people call and say, 'We have a 2 p.m. closing today. Can you help us get coverage?'" he says.
Not having insurance in place could delay your closing. And being an insurance early bird also gives you a leg up in a couple of ways. Once you start shopping, you'll become more familiar with the coverage you need, so you can do a better apples-to-apples comparison among companies.
Get quotes from at least three insurers, and check Consumer Reports' ratings of carriers to see which did best in satisfying customers who made claims.
And if you shop early, you also give the insurer more time to "underwrite" your home—that is, to determine the appropriate level of coverage. That's particularly important if your home has lots of unusual or costly details, like woodwork made of a rare species or a fancy built-in sound system.
You Don't Have to Insure at Market Value
Don't assume you have to cover your home at its market value or its tax appraisal value or even the value of your mortgage loan. The number that a homeowners insurance company is interested in is how much it would cost to rebuild your home tomorrow. That amount doesn't include the price of your land, so in many cases the insurable amount will be lower than the home price.
Your insurance company will determine that figure. Depending on the insurer you choose, the company will either look at online real estate listings and other available data to come up with that amount, or it will send an appraiser directly to the house. Lipstone says that the companies he deals with typically request an on-site visit only for homes worth $750,000 or more.
That said, there are some houses you'll need to insure for more than market value, Gatewood says. For example, in a modest neighborhood, an older home with hard-to-replace details like plaster walls and a carved wood fireplace might require a higher insurance limit than the purchase price, he explains.

Once the insurance company arrives at the insurable amount, it may offer you a couple of options for coverage. Consumer Reports recommends you seek replacement cost coverage. That ensures that you'll have enough to rebuild, regardless of what it costs. Make sure the policy includes an inflation guard, too, to make sure that your coverage rises as local home-building costs rise, too.
Lots of Things Just Won't Be Covered
First-time home buyers are often surprised to find out what their policy doesn't cover, says Jen Horner, a Realtor with RE/MAX Masters in Salt Lake City. For instance, water damage from a pipe or other system that breaks inside the house is covered, but water coming from the outside will not be.
"If the homeowers' home is flooded because a lawn sprinkler broke or was left on, in most cases this is not covered," Horner says.
In general, events that are preventable by reasonable home maintenance—mold, pest infestations, leaks from roofs worn by wear and tear—aren't covered, either.
Depending on the issue, you may be able to buy extra coverage or a separate policy. Sewer backup coverage, to address a blockage in your sewer line, costs $40 to $100 a year, according to the Insurance Information Institute, an industry group. Flood insurance costs, on average, around $700 a year but can be purchased for far less in a low- to moderate-risk area.
Your Coverage Is Meant for Big Losses
First-time homeowners may be more tempted than longtime owners to file a minor claim the moment a problem occurs, Gatewood observes. That could be a mistake, he adds.
Gatewood gives the example of a homeowner who has a $1,000 deductible and puts in a $1,200 claim when his roof leaks due to the weather. The insurer will pay that first claim, he says. If the homeowner then files another, more costly claim for a kitchen within the next couple of years, the insurer will pay that, too—but it may then raise the homeowner's premium. And if the homeowner files three claims within five years, he could be "nonrenewed," which could mean he'd have to go to another company, which could charge much more.
"If you've been with a carrier for a number of years and file your first claim, you should have nothing to worry about," Gatewood explains. "But if you're new with a company, those small claims can come back and create problems."
His advice to avoid such issues: Choose the right deductible. Go as high as you can handle with your savings—Gatewood recommends $2,500—and file only when something happens in your home that's more expensive than that.
"Homeowners insurance is to cover large catastrophic losses," he says. "People shouldn't think of it as a maintenance policy."