When you shop through retailer links on our site, we may earn affiliate commissions. 100% of the fees we collect are used to support our nonprofit mission.
Learn more.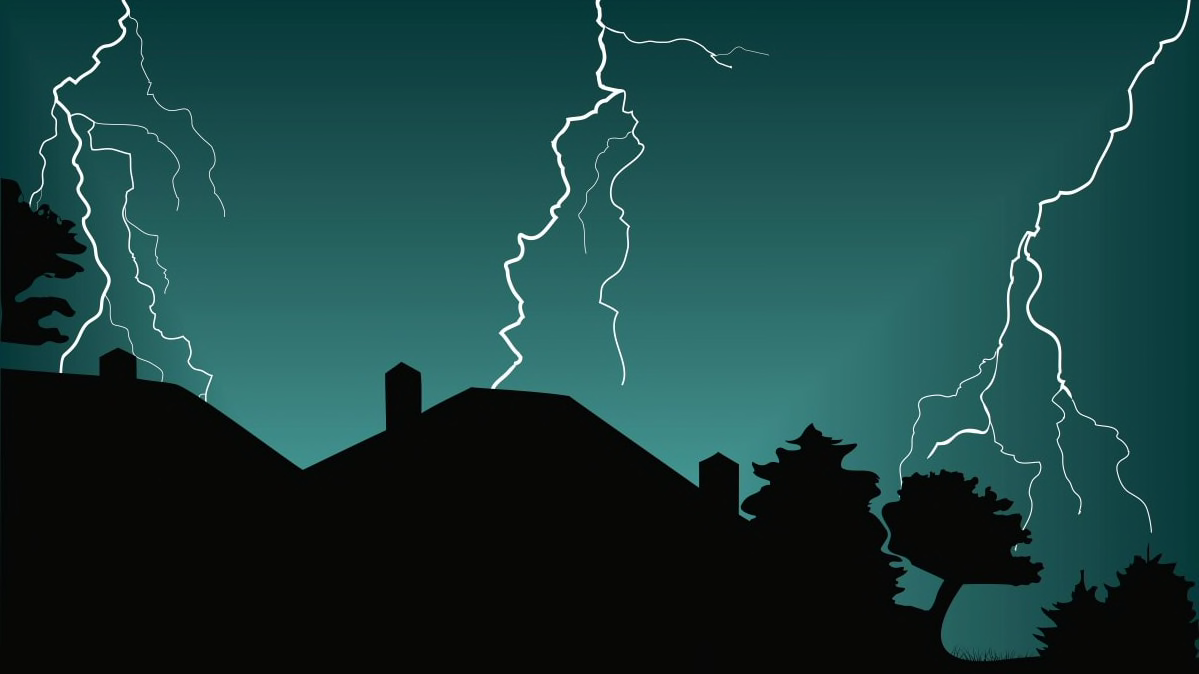 With Hurrricane Michael barreling down on the Florida Panhandle, homeowners there and in other parts of the U.S. may be wondering whether they've got enough homeowners insurance coverage.
In CR's most recent survey of more than 85,000 members, most respondents told us they don't shop around regularly because they're satisfied with their carriers. Homeowners insurance is consistently among the highest-rated services CR evaluates. USAA, Amica, Erie, MetLife, and Auto-Owners were among the most highly rated homeowners carriers
But satisfaction can breed complacency. You may discover that you're not covered in critical areas or that you're spending too much. Here are surprises to watch out for.
Are You Paying Too Much?
Homeowners insurance isn't as price competitive as auto insurance, but you can still save hundreds to more than $1,000 per year in premiums by shopping around.
Take action. Start with our top-rated home insurers and work with an independent agent who can compare premiums and isn't beholden to just one company. You can find an independent agent at TrustedChoice, a website run by the Independent Insurance Agents and Brokers of America, a trade association.
Also consider a direct-to-consumer company such as Amica or USAA, which ranked high in our ratings. You can contact them directly by phone or through their websites.
Check Your Coverage
You might need more homeowners coverage to take into account increases in labor and construction costs in your area, or changes in local building codes. You don't necessarily need more coverage just because your home has risen in value unless you've made significant home improvements.
More on Homeowners and Flood Insurance
You may need to buy separate coverage for perils that a standard homeowners policy doesn't cover. (And keep in mind that some perils, such as liability coverage for dog bites from breeds such as pit bulls and Rottweilers, may not be insurable at all.)
Take action. Opt for extended replacement-cost coverage, which typically pays up to 25 percent beyond regular limits to cover the spike in materials and labor prices that often occurs in the wake of natural disasters.
For valuables such as sports and tech equipment, buy an endorsement, a policy add-on that raises coverage limits for certain categories of items. For jewelry, furs, and fine art, buy a "floater," a separate policy with a zero deductible that covers accidental loss.
"A floater can help consumers recover up to the full value of their loss," says Luis Sahagun, a Farmers Insurance spokesman.
Buy business insurance if you run a business out of your home, even as a renter. Your computers, printers, and other professional equipment may not be fully covered by your homeowners policy.
Work with your agent to buy separate flood and earthquake protection. You may need a separate hurricane or windstorm policy, with a separate deductible, if you live in a high-risk zone.
Don't Forget Flood Insurance
Homeowners insurance doesn't cover situations in which outside ground water or mudflows enter your basement and higher floors. That type of flooding can occur not only from storm surges and heavy rains but also from water that has no place to go due to overpaving, frozen ground, or too-dry, nonabsorbent soil. For those perils you'll need flood insurance, most of which is sold by the National Flood Insurance Program (NFIP).
Flood insurance also covers water-main breaks that affect two or more dwellings in your neighborhood.
Notably, more than 20 percent of NFIP policy claims are filed by homeowners who aren't in high-risk areas.
Unfortunately for homeowners and renters in the Florida Panhandle, purchasing a policy today won't help with damage from Hurricane Michael, because the policies take effect 30 days after purchase.
Take action. Buy NFIP or private coverage through your insurance agent. If you live in a low- or moderate-risk area, the protection may cost only a few hundred dollars a year.
Rent Your Home? You Need a Policy
If you rent your home, you should know that your landlord's policy insures only the rental unit itself, not your belongings in it.
"Renters often underestimate the value of their possessions," says Glenn Greenberg of Liberty Mutual. "From technology to furniture to clothing, your possessions could easily add up to $25,000 and more."
Take action. Buy renters coverage, which usually costs $12 to $20 per month, depending on the value of your possessions. It also covers you for liability.
As with homeowners insurance, renters insurance usually doesn't cover flooding or earthquakes. Flood coverage, available through the NFIP, is an especially good idea if you live in a first-floor or basement apartment.
Your Credit History Matters
Insurers in 47 states can use what's called a credit-based insurance score to determine, in part, homeowners insurance premiums. (The practice isn't allowed in California, Maryland, or Massachusetts.)
The insurance industry maintains that credit scoring is supposed to be good for homeowners. But a 2017 study for the website insuranceQuotes.com found a substantial increase in premiums for people with lower credit scores.
Take action. Demand to see the credit-based insurance score your insurer generated. (It's different from the FICO credit score used for lending decisions.) Improve your insurance score by paying bills on time and periodically checking your credit report to fix any errors. Every 12 months, ask your insurer to recalculate your score so you can benefit from improvements.
Request an "extraordinary life circumstances exception" if your credit history was affected by financial problems outside your control, such as serious medical problems or the death of a spouse. Many states require insurers to take these events into account.
Beware the Hail Loophole
The standard homeowners policy covers hail. But cosmetic damage, such as dented but not structurally torn aluminum siding or awnings might be excluded. Even if your roof needs to be replaced, your payout might be limited after deductibles and the age of the roof are factored in.
Take action. If you can, avoid insurers that require special percentage deductibles for hail damage. For a house insured for $400,000, 1 percent equals a $4,000 deductible that you're responsible for. Instead, insist on a set dollar deductible for hail damage.
If you live in the Midwest, Mountain West, and Central South, where damaging hail is most common, ask for a policy endorsement that covers cosmetic damage. It will pay for the replacement of a dinged roof or siding and for the full siding of your house again even if just one or two sides are damaged.