When you shop through retailer links on our site, we may earn affiliate commissions. 100% of the fees we collect are used to support our nonprofit mission.
Learn more.
If there were any lingering doubts, set them aside. Electrification has come to cars, SUVs, and pickup trucks, and the options for new electric and plug-in hybrid cars are increasing in number and variety.
As more EV models arrive, consumers will have a better chance to find one that fits their needs.
Whether they're trying to keep up with Tesla or making plans to meet increasingly stringent emissions standards around the world, automakers are finally rolling out models promised as part of a sustained move toward electrification.
Here's a rundown of some of the models that are most worth watching. The list is alphabetical by automaker.
If you're not already a CR member, click here and join CR to access all of our exclusive ratings and reviews for each vehicle we buy and test. Joining also gives you full access to exclusive ratings for the other products our experts evaluate in several categories, including electronics and appliances.
BMW i4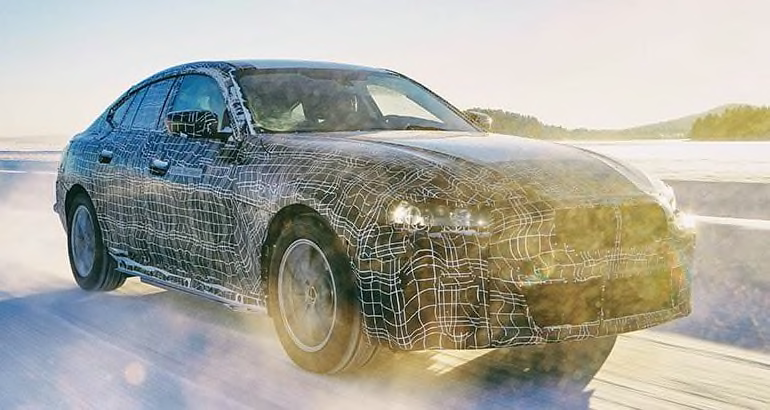 BMW calls its stylish new i4 electric vehicle a "four-door coupe." This EV is projected to have a range of 300-plus miles and a fast charging system that will add about 60 miles in just 6 minutes. The i4 also promises sports-car performance, with 530 horsepower and 0-to-60 mph acceleration in under 4 seconds. (It's probably no coincidence that those acceleration numbers are similar to Tesla's Model 3, a rival.) The fact that BMW is bringing out an electric vehicle with a broader appeal than the quirky-looking compact i3 will give consumers in the market for sporty luxury more choices.
Cost: $70,000*
On sale: 2021
Ford Mustang Mach-E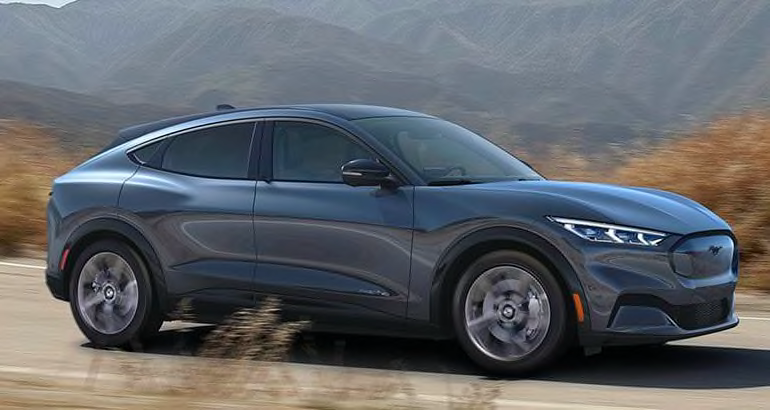 Ford has taken its most prized possession, the Mustang nameplate, and extended it to a four-door electric SUV with a starting price of $43,895 (before the $7,500 federal tax credit) that's likely to attract many customers. It's Ford's answer to Tesla's forthcoming Model Y SUV, and looks to be the first in a line of Detroit icons adding electric vehicles to their portfolio. (An F-150 electric pickup and a Lincoln SUV are in the works.) Sure, the Mach-E isn't a low-slung coupe, and it has no V8—let alone a throaty muscle-car engine roar. But this performance-oriented crossover is more practical than a traditional Mustang. It's still plenty quick, has optional all-wheel drive, and doesn't consume a drop of gas or emit tailpipe pollution.
Cost: $43,895-$60,500
On sale: December 2020*
Mercedes-Benz EQC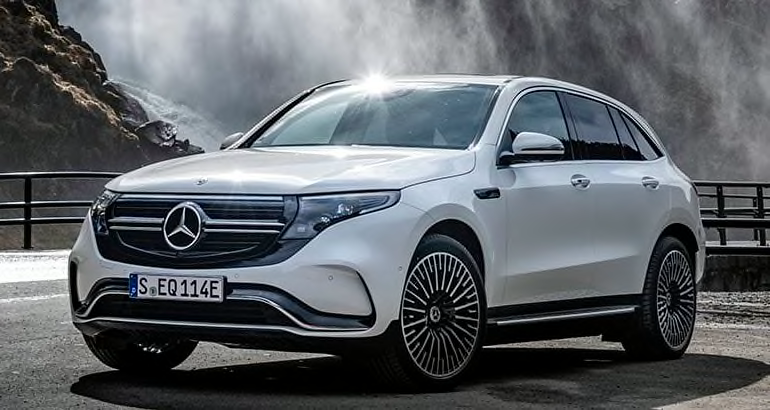 The EQC is an electric version of Mercedes' GLC SUV. It's more practical than the Jaguar I-Pace because it has plenty of room for families as well as cargo and is less expensive than the Audi E-Tron. Right now, it promises a range of more than 250 miles based on the standard used in Europe, but range-conscious customers should wait for the EPA's estimate, which is more realistic—and will probably be lower. Mercedes says the EQC's infotainment system can map out the most efficient routes and find charging stations. Because Mercedes-Benz hasn't sold anywhere near 200,000 EVs, the EQC qualifies for the $7,500 federal tax credit.
Cost: $67,900
On sale: Spring 2021*
Mini Electric Hardtop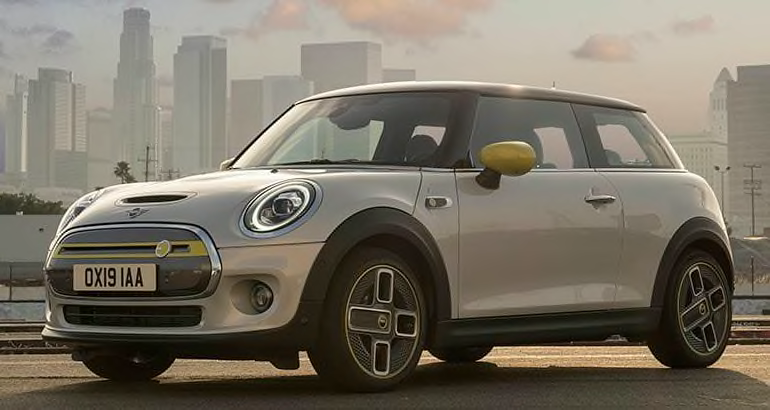 It's an electric version of the small, two-door Cooper. It's one of the cheaper EV options, but at the expense of range: 110 miles, or roughly half that of most of the newer battery-electric models. With all due respect to the fun-to-drive, cheerful Mini, with such a modest range it seems so 2011.
Cost: $30,000
On sale: March 2020
Polestar 2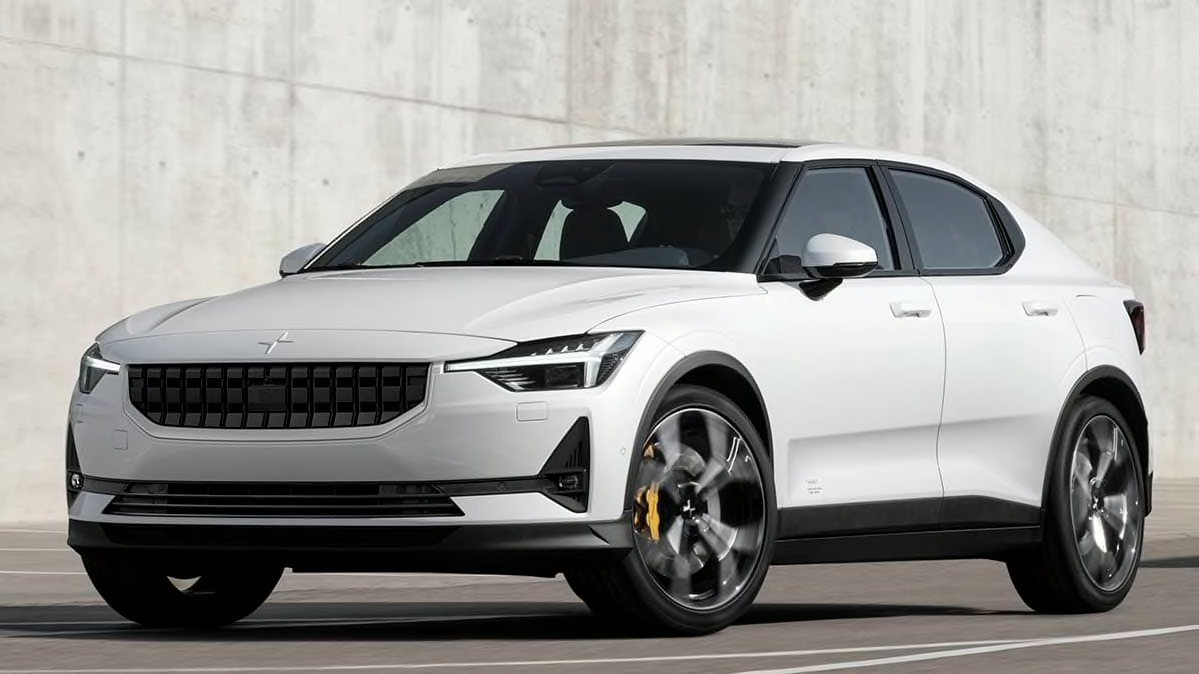 Polestar, an electric-focused spin-off from Volvo, plans to release its second model later this year, a four-door hatchback aimed to slot in between Tesla's Model 3 and Model S. With an estimated driving range of 275 miles, this tall hatchback is also likely to be quick. Dual motors—one at the front axle and another at the rear—provide all-wheel drive. Polestar is also adding some unique styling details, like a gear selector with an illuminated Polestar symbol at the center, and a thin, bladelike rear light that stretches the entire width of the car. The interior sports a new vegan fabric called WeaveTech, made without solvents and a significantly reduced amount of phthalates, a chemical typically found in automotive plastic. Polestar claims the material is also dirt- and moisture-resistant.
Cost: $63,000
On sale: July 2020*
Rivian R1T and R1S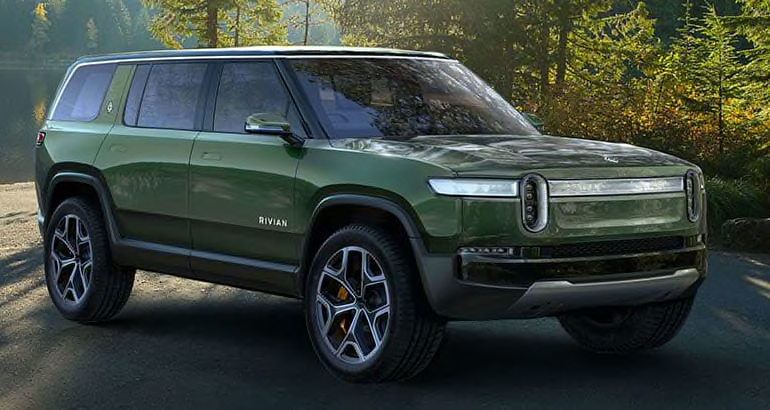 The R1T is an all-electric pickup scheduled to beat Tesla's Cybertruck to the market by two years. It has a promised range of up to 400 miles, up to 750 horsepower, and 11,000 pounds of towing capacity. Acceleration from 0 to 60 mph is claimed to be 3 seconds. It also has a transverse tunnel between the bed and cab for storage. The R1S is a three-row luxury SUV version. Rivian is the rare tech startup that has attracted heavy-duty investors, including Amazon, Ford, and Cox Automotive. Unlike other EV companies that have faded like vaporware, Rivian may have the ability to sop up some of the pent-up demand for an electric pickup while Tesla is still developing its Cybertruck concept.
Cost: $69,000-$72,500
On sale: Late 2020
Tesla Cybertruck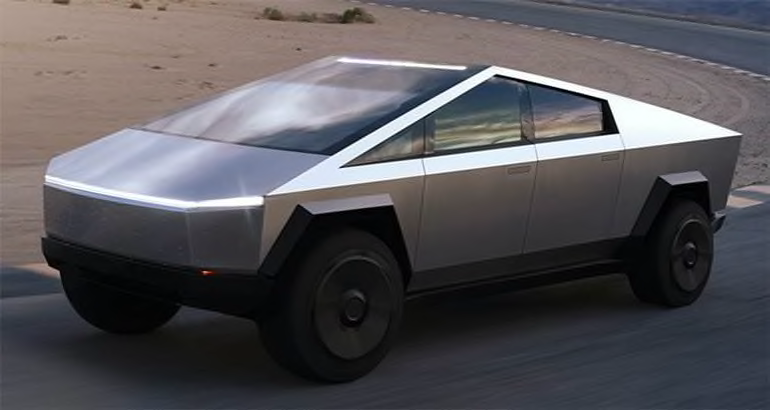 It's a radical rethinking of what a pickup truck should be, from its angular, one-of-a-kind stainless steel exoskeleton to its 7,500-pound towing capacity. But by the time the Cybertruck arrives, it will face heavy competition from the likes of Rivian and Ford, as well as from upstarts like Lordstown Motors and Bollinger. It's hard to know what to make of this bizarre vehicle. It has the buzz you would expect of an Elon Musk-inspired creation, and large numbers of risk-free $100 deposits. But most analysts think this will be a niche vehicle for Tesla enthusiasts rather than a volume player in the huge U.S. pickup market.
Cost: $40,000-$70,000*
On sale: 2022
Tesla Model Y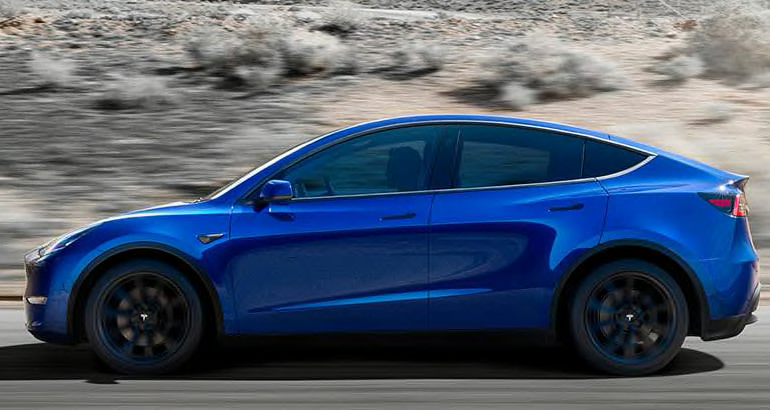 The Tesla Model Y is a crossover version of the Model 3. The Y won't have the trouble-plagued gull-wing doors of the Model X SUV. The first versions available will be the Long Range and Performance trims, similar to the approach the car company took with the Model 3 rollout. Tesla says both of these versions will be capable of an estimated 315 miles of range. These Model Y trims start at $52,990 and $60,990, respectively. The entry-level Model Y trim, called Standard Range, won't begin production until early 2021.
Cost: $52,990-$60,990
On sale: March 2020
Toyota RAV4 Prime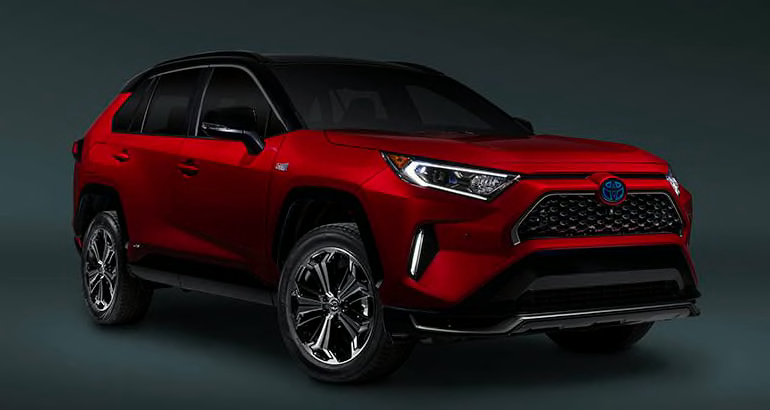 "Prime" is Toyota-speak for a plug-in hybrid. But in the case of the 2021 RAV4 Prime, the added electric power pledges a relatively long electric-only range while sprinkling more spice into the stew, thanks to an 83-hp boost over the regular RAV4 Hybrid, for 302 hp total. Toyota says the Prime will be able to sprint from 0 to 60 mph in just under 6 seconds, about 2 seconds quicker than the regular hybrid achieved in CR's testing. All-wheel drive will be standard. Toyota says the RAV4 Prime can travel about 39 miles on electric power alone. All RAV4 Primes will come with forward collision warning (FCW), automatic emergency braking (AEB) with pedestrian detection, BSW, and lane departure warning (LDW).
Cost: $36,000*
On sale: Summer 2020
Volvo XC40 Recharge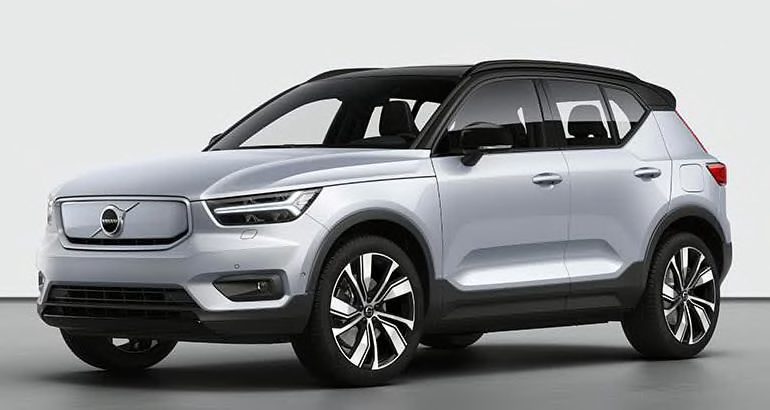 The XC40 Recharge is essentially an electric version of its gas-powered XC40 sibling, but it will be quicker and quieter. Volvo's first all-electric SUV is smaller than the nonelectric XC60 and has an expected 200-mile range. High-performance front and rear motors give the Recharge all-wheel drive, and the 402 horsepower should deliver quick acceleration. The Recharge will come with adaptive cruise control (ACC), lane centering, and blind spot warning (BSW), along with a key fob that the historically safety-conscious automaker says will prevent thieves from stealing its digital coding. The Recharge will be the first Volvo that uses Android software for the infotainment system, which will allow the SUV to get software updates over the air.
Cost: $55,000*
On sale: Fall 2020
Electric Cars 101
Electric cars are bringing some of the biggest changes the auto industry has seen in years. On the "Consumer 101" TV show, Consumer Reports expert Jake Fisher explains to host Jack Rico why these vehicles might not be as newfangled as you think.