When you shop through retailer links on our site, we may earn affiliate commissions. 100% of the fees we collect are used to support our nonprofit mission.
Learn more.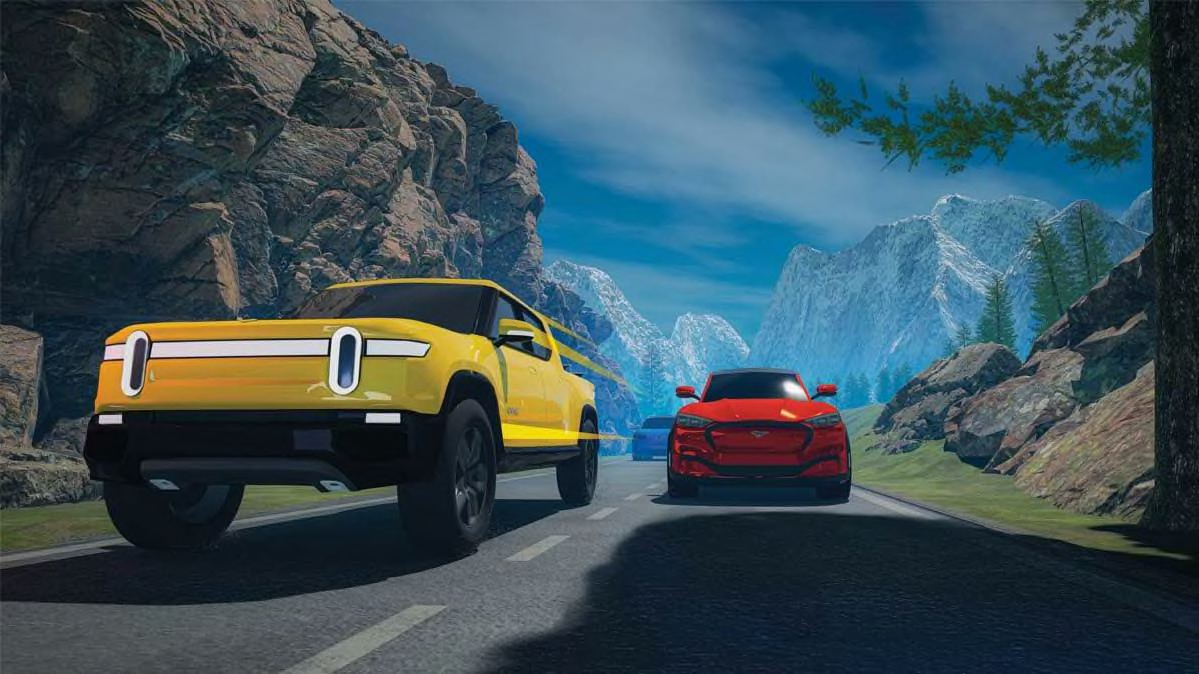 Illustration: Tavis Coburn
Until recently, the electric vehicle revolution was limited mainly to sedans and small hatchbacks, not the pickups and SUVs that Americans so love. But that's changing as advances in battery technology make it more affordable to put electric powertrains into heavier vehicles. "With the effortless power of silent and efficient electric motors, EVs are already starting to dominate the sports car and luxury vehicle markets," says Jake Fisher, head of auto testing at Consumer Reports. "SUVs and pickups are a logical next step, as EVs can slash gasoline use while providing the torque and power that consumers want."
Other factors are also sparking interest in EVs. Several states are following California's lead in requiring that all vehicles be emission-free by 2035. And General Motors recently said it aspires to stop producing gas-powered passenger vehicles by the same year. Other automakers could follow.
While EVs often cost more up front, tax breaks can lower their cost. And they can be cheaper over the long haul, saving not only on fuel but also on repairs because their simpler mechanics make them easier to maintain. A recent CR analysis found that overall, a small gas-powered SUV delivering 24 mpg costs 18 cents per mile to operate vs. 8 cents per mile for an equivalent EV. And the savings for going electric could be even greater with pickups because gas-powered versions of those tend to be the thirstiest models on the road.
Electric Trucks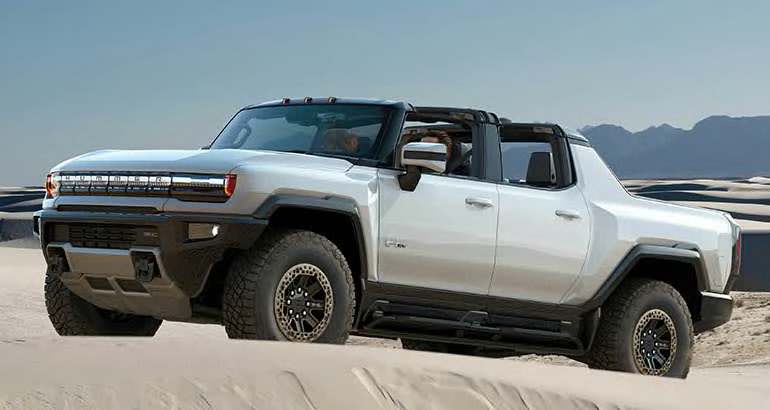 Ford F-Series pickups have dominated U.S. vehicle sales for decades, with big trucks from Chevrolet and Ram close behind. EV manufacturers have noticed. Ford has an electric F-150 in the works, GM revived its Hummer nameplate as an EV, and a handful of new manufacturers are poised to unleash fresh-looking takes on the powerful trucks that American buyers have come to expect. But before you get too excited by the torque claims some manufacturers make, it's good to understand how they arrive at those numbers. The Hummer EV pickup, for example, comes with an 11,500 lb.-ft. torque rating compared with a 1,075 lb.-ft. rating for the Ram 3500, a powerful conventional truck. But that's because the torque on a conventional truck is measured at the engine, not the wheels, as it is in many EVs. Measured at its motors, the Hummer's torque would be more in line with a diesel-powered truck. So EV truck owners can expect snappy acceleration and impressive towing, but not necessarily more capability than with a conventional pickup. The details here are for starting-price models.
Ford F-150 EV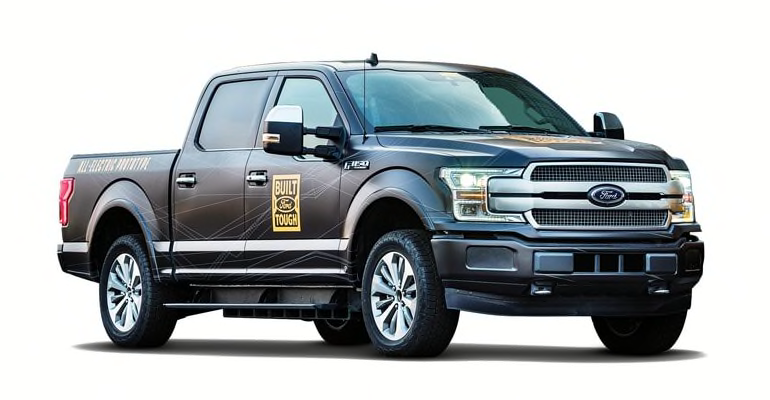 Starting price: Not yet available
Range: Not yet available
Motor power: Not yet available
Towing capacity: Not yet available
On sale: Mid-2022
Ford is keeping many details about its all-electric truck under wraps. But it's reasonable to predict towing capacity and range that rival other electric pickups.
GMC Hummer EV
Starting price: $79,995
Range: About 350 miles
Motor power: 625 hp
Towing capacity: Not yet available
On sale: Fall 2021
Reborn as an EV, the new Hummer could be a fun off-road toy for the few who can afford it. It includes, for example, a crab-walk feature that helps it maneuver through tight spaces on the trail.
Learn more about the GMC Hummer.
Rivian R1T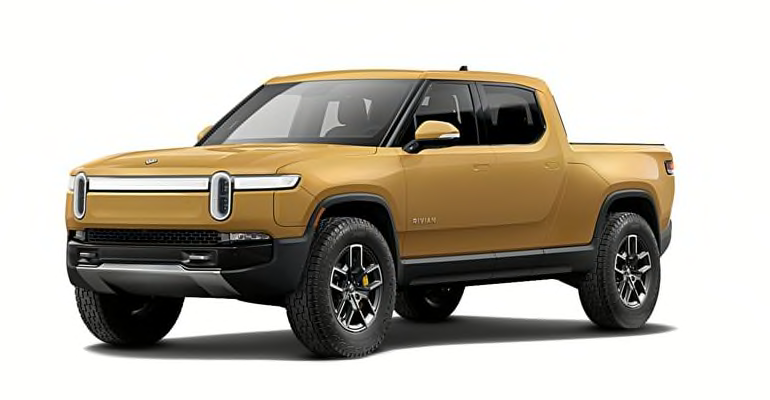 Starting price: $67,500
Range: Up to 300 miles
Motor power: 800-plus hp
Towing capacity: Up to 11,000 pounds
On sale: Preorder now, with deliveries in the summer
Also aimed at well-heeled adventurers, the Rivian combines futuristic looks with off-road prowess. It will come as a pickup (R1T) and an SUV (R1S).
Learn more about the Rivians.
Tesla Cybertruck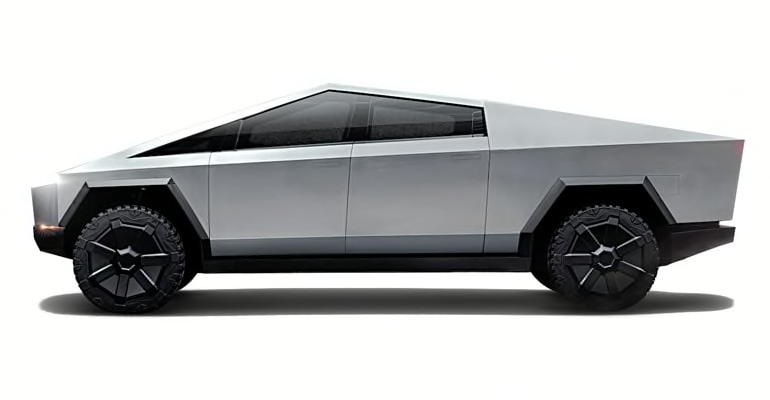 Starting price: $39,900
Range: 250-plus miles
Motor power: Not yet available
Towing capacity: 7,500-plus pounds
On sale: Late 2022
Some love its angular looks, others not so much. But at this point, the Cybertruck is mostly concept. Tesla has not yet revealed its final market-ready form.
Learn more about the Tesla Cybertruck.
Electric SUVs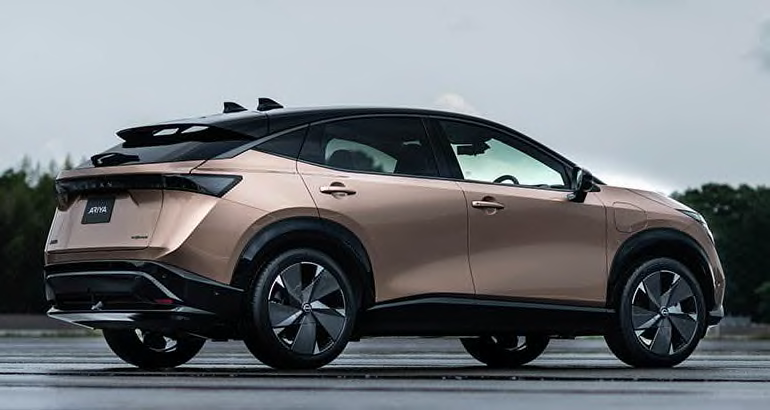 Pickups may be the best-selling individual vehicles in the U.S., but compact and midsized SUVs—with their ample space and elevated ride height—account for the bulk of overall sales. When the EV dam finally breaks, it will probably be the humble crossover that does the job. Models such as the Toyota RAV4 and Honda CR-V are now the family haulers of choice in the U.S., so it makes sense that manufacturers keen on selling EVs would turn to SUVs. The first electric SUV to hit it big was the Tesla Model X, a luxury model that's out of reach for most people, with a starting price of $89,990. The company also has a less expensive SUV, the Model Y, starting at $41,990. But more affordable options are on the way, with most major automakers launching at least one model in the next few years. And as more people buy the vehicles and production costs decline, expect sticker prices to drop, too. Details that follow are for starting-price models of each vehicle.
Audi Q4 E-Tron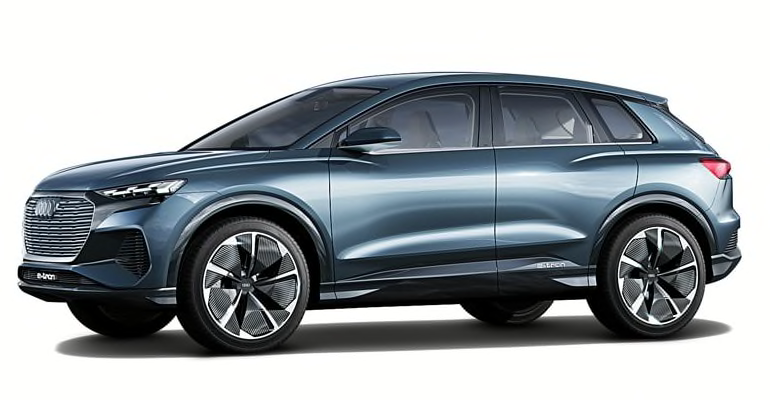 Starting price: Not yet available
Range: Not yet available
Motor power: Not yet available
Battery capacity: Not yet available
On sale: Not yet available
Built on the same modular electric drive architecture (MEB) platform as the Volkswagen ID.4, the Q4 E-Tron is a luxury model that will compete with the Tesla Model Y. It's part of Audi's push to have almost one-third of the models it sells in the U.S. be electrified by 2025.
Nissan Ariya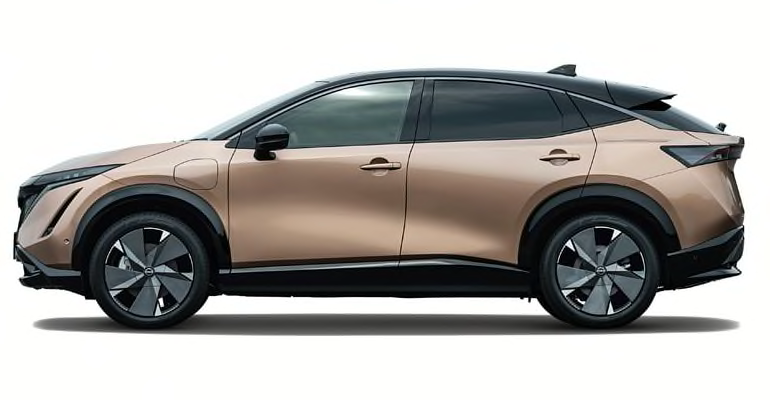 Starting price: About $40,000
Range: Up to 300 miles
Motor power: 214 hp
Battery capacity: 65 kilowatt-hours
On sale: Late 2021
Similar in size to the popular gasoline-powered Nissan Rogue, the Ariya will come in front- and all-wheel-drive versions. The starting-price model will cost less than a basic Tesla Model Y.
Learn more about the Nissan Ariya.
Volkswagen ID.4
Starting price: $39,995
Range: 250 miles
Motor power: 201 hp
Battery capacity: 82 kilowatt-hours
On sale: Available now
VW says the ID.4 will be about the size of a Tiguan compact SUV but with the ride and handling of a standard Golf, which is being discontinued in the U.S.
Learn more about the Volkswagen ID.4.
Volvo XC40 Recharge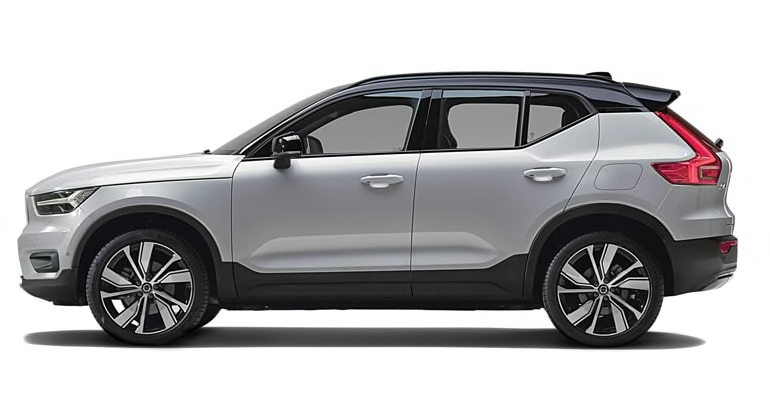 Starting price: $53,990
Range: 208 miles
Motor power: 402 hp
Battery capacity: 78 kilowatt-hours
On sale: Available now
Volvo says the electric version of its XC40 compact luxury SUV will be the first in its lineup to get Android software and over-the-air updates.
Editor's Note: This article also appeared in the April 2021 issue of Consumer Reports magazine. For more information, see our 2021 Autos Spotlight page.