When you shop through retailer links on our site, we may earn affiliate commissions. 100% of the fees we collect are used to support our nonprofit mission.
Learn more.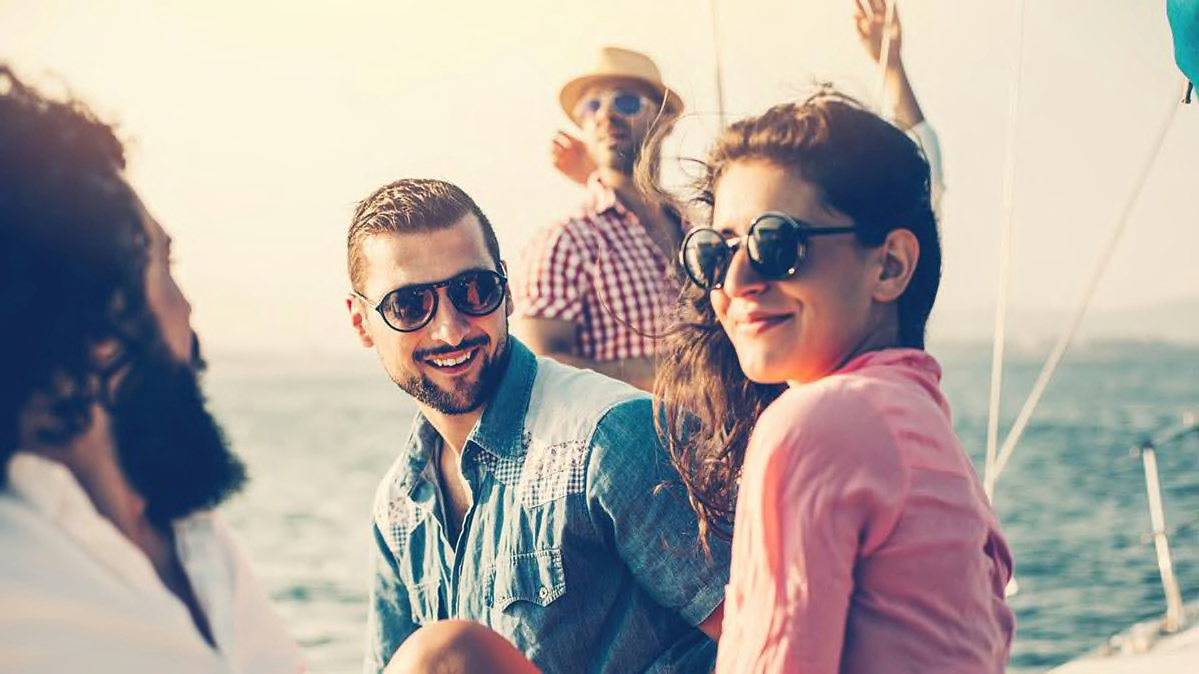 Summer means longer days and often more time spent outside, perhaps going for a boat ride, traveling, or entertaining.
It can also mean increased risk of costly accidents. Spring and summer account for nearly 12 million more emergency room visits per year than fall and winter, according to the Centers for Disease Control and Prevention (PDF).
"You can't take a vacation from risks during the summer," says Lynne McChristian, a spokesperson for the Insurance Information Institute.
But you can mitigate risks by making sure you have the appropriate insurance coverage. Here are some popular summer activities and what you can do to safeguard yourself financially.
A Road Trip
The risk: You have an accident while driving a rental car. With more cars on the road, the summer months are the most dangerous times of the year for drivers, according to the Insurance Institute for Highway Safety.
Reduce the risk: Your personal car insurance will typically include driving a rental car. If you don't have collision coverage on your auto policy, the credit card you use to rent the car may offer coverage. If you don't have either, you should buy at least the liability insurance at the rental counter, says Bob Hunter, director of insurance for the Consumer Federation of America.
"Rental car companies make a huge amount of money on the insurance, and they really push it," Hunter says. "They give you all kinds of scary scenarios while you're standing there, but you may have quite a bit of coverage already."
Before you drive away from the rental office, take photos with your smartphone of any damage to the interior or exterior of the car, so you have proof that you didn't cause it.
Your Swimming Pool
The risk: Someone gets injured or drowns. Last summer more than 160 people drowned in pools. Seventy percent of them were children.
Reduce the risk: Increase the liability coverage on your homeowners policy to at least $300,000 to $500,000. If you have significant assets to protect ($500,000 or more), you might consider an additional umbrella liability policy to provide more coverage, says Jeanine Skowronski, senior editor of personal finance at Policygenius, a digital insurance broker that offers multiple insurance products.
The Insurance Information Institute recommends taking measures to prevent accidents, such as building a fence around the pool with self-latching gates (often required by law), and making sure children never swim unattended. Other safety best practices include using a pool cover when the pool is not in use, installing alarms that alert you if someone enters the water, and learning basic water rescue skills.
Outdoor Play
The risk: Someone gets hurt while jumping on a trampoline or in bounce house at your home.
Reduce the risk: Make sure your policy does not exclude trampoline coverage, and take some basic safety precautions, such as installing an enclosure and keeping small children off the trampoline while unattended.
"In terms of a trampoline, the same rules that apply to owning a pool come into play here," Skowronski says. "You might want to up liability or property damage limits and check to see if the trampoline would be subject to an individual limit."
Summer Storms
The risk: Water seeps into your home, causing damage.
Reduce the risk: Homeowners insurance doesn't cover flooding, so you'll need to purchase a separate flood policy. This is worth considering even if your area doesn't commonly flood. The reason: About 20 percent of claims filed through the national Flood Insurance Program come from homeowners and renters who live in places considered at low or moderate risk of flooding.
"You should look into it," Skowronski says. "Flood insurance doesn't cost as much when you live in a low-risk area."
Your Boat
The risk: Last year there were nearly 4,300 accidents on recreational boats, causing about $46 million in damage, according to the U.S. Coast Guard (PDF).
Reduce the risk: Small boats such as kayaks and canoes may be covered under your homeowners insurance. Specific coverage varies, so take a look at your policy or ask your agent.
You'll typically need a separate policy for large watercraft or for personal watercraft such as jet skis, Hunter says. The cost can vary greatly depending on your liability coverage, the value of your boat, and where you keep it. If you purchase a boat policy, you'll need to understand your coverage policies, which range from offering market-value coverage to the cost of a replacement, as well as your liability limits.
Renting Out Your Vacation Home
The risk: Tenants cause damage to the property. Such claims are pretty rare, according to Airbnb—the company says just 0.004 percent of stays resulted in property damage claims last year. Still, it's still a good idea to be protected.
Reduce the risk: Your homeowners' insurance might provide coverage for an occasional short-term rental, but if you regularly rent out the property, you may need an additional rider or a commercial landlord policy or host policy, says Chris Hackett, Property Casualty Insurers of America's senior director of personal lines policy.
"If you're in the situation where you're a regular on Airbnb, that's a different type of exposure [from what's typically covered under homeowners' insurance]," Hackett says. "You're going to want to speak with your agent and let her know about the frequency and duration of the rentals."
Sports
The risk: There are plenty of summertime sports, such as basketball, bicycling, and football, that lead to accidents, according to the Insurance Information Institute.
Reduce the risk: Make sure you have health insurance. If you need immediate treatment (and are able to make the choice), head to an emergency room or urgent care center that's part of your insurance network. For nonacute treatment, shop around to lower your costs.
Disability insurance can also help if you need to miss work to recover from a sports injury. Short-term disability insurance, often available as part of a benefits package from your employer, provides a portion of your income for a month to a year if you're unable to work.
Your Dog
The risk: Dogs spend a lot more time outdoors during the summer than during other times of the year. The result: June, July, and August account for 30 percent of all dog bites, according to the CDC.
Reduce the risk: Some insurers won't cover certain breeds, such as pit bulls, Doberman pinschers, and rottweilers, so make sure your insurer knows about any pets you have in the house. If covered, your insurance will usually cover legal liability expenses up to a certain amount of your limit (usually $100,000 to $300,000), but you may have difficulty renewing your policy again.
Spaying or neutering a dog, and introducing it early to people and other animals, may reduce the chance that it will bite as an adult, according to State Farm.
Your Wedding
The risk: You have to cancel the event.
Reduce the risk: Insurance may not be necessary for this one, so read the policy's exclusions carefully and weigh your real risk. Homeowners or renters insurance should reimburse you for wedding gifts lost or stolen from your car or home.
If you're having the wedding at a traditional venue, such as a hotel or banquet hall, the venue is likely to have liability insurance.
Home Renovations
The risk: A contractor gets injured while working on your property.
Reduce your risk: Make sure anyone working in your home is licensed and has both liability insurance and workers' compensation covering themselves and their employees. Make sure that any subcontractors hired also have adequate insurance.