Color forecasters gauge the prevailing mood and search for cues in fashion, textiles, and the arts to predict interior paint colors that will be trending in the year ahead. Their goal is to help designers and consumers choose colors they'll love.
But in the end, color is a personal preference, and there's a reason why white and off-whites remain the top-selling interior paint colors—perhaps it's the fear of winding up with the wrong color. For those daring enough to go beyond white, Pantone, which positions itself as the global authority on color, says muted, earthy tones are in. The color experts at Sherwin-Williams agree. They recommend Poised Taupe SW 6039 to diffuse the stresses of the world beyond your door, which is a lot to expect from a can of paint. The manufacturer describes it as "earthen brown combines with conservative gray and the result is a weathered, woodsy, and complex neutral that celebrates the imperfections and authenticity of a well-lived life."
The Paint Quality Institute's Debbie Zimmer says that tans, grays, and off-whites will be important colors, with blues gaining popularity. It turns out that color experts have different takes on what will be popular, and some put together palettes, rather than naming one color. Here are their predictions for 2017, along with some of the best interior paints we tested.
Behr
Behr's color experts put together a collection of 20 hues, sold at Home Depot, that center around three lifestyle themes: comfortable, composed, and confident. Comfortable colors, like those above, are pale. Composed are deep, earthy tones and jewel shades. The confident colors are bright and playfully optimistic, says Behr.
Best from our tests: Behr Marquee is our top-rated interior paint. Behr Premium Plus Ultra is also recommended and a CR Best Buy.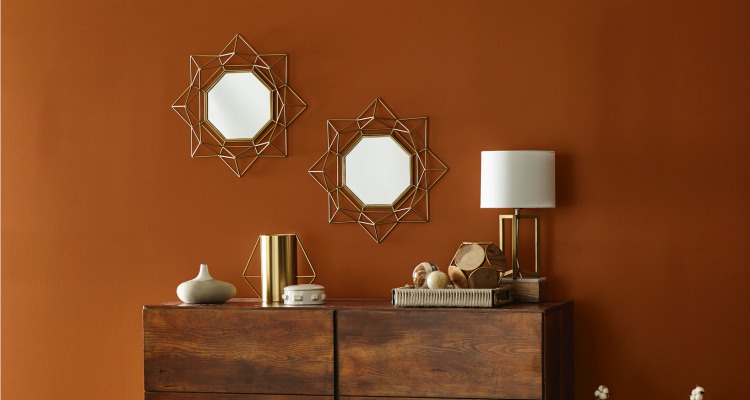 Valspar
Color pros chose a collection of 12 hues that reflect trends of "sustainable and simplistic living, spirituality, and self-improvement." The palette includes a soft blue, peach, russet (above), warm stone gray, and a black with purplish tones.
Best from our tests: Valspar Reserve from Lowe's is a top pick.
Clark+Kensington
Clark+Kensington hasn't proclaimed a color of the year, but says that the neutrals like those above are expected to be trendy, from beiges and grays to browns and black tones.
Best from our tests: Clark + Kensington Enamel from Ace Hardware. It's a top pick and a CR Best Buy.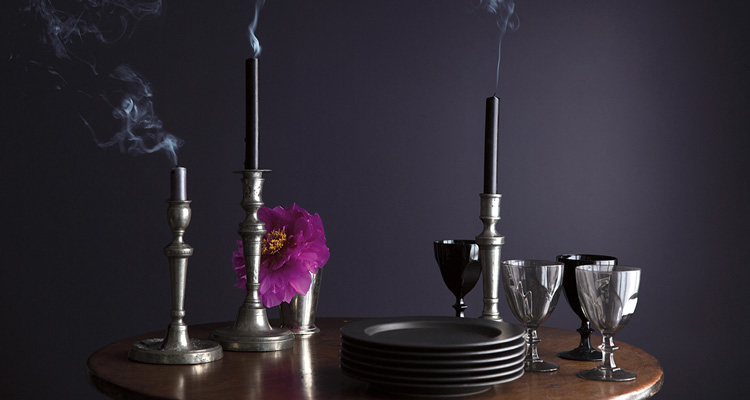 Benjamin Moore
What a difference a year makes. Simply White was the color for 2016, leaving some to ask, "Is white really a color?" In 2017, the color is Shadow 2117-30 (above). "Allusive and enigmatic, Shadow is a master of ambiance," says a Benjamin Moore brochure. "Rich, royal amethyst can fade into the soft lilac-gray of distant mountains or morph into lustrous coal." In other words, it's dark, but gorgeous.
Best from our tests: Benjamin Moore Aura made our top picks.
Best and Worst Interior Paints
See our paint ratings of 21 interior paints from major brands and an import from England, Farrow & Ball. Note that because a brand's flat, eggshell, and semi-gloss formulas performed similarly overall in our tests, we combined the scores to make it easier for you to compare and shop.
Our paint buying guide offers information to get you started. Keep in mind that certain hues are specific to a brand. But retailers can often match colors. Since the paint base and sheen can differ slightly among brands, be sure to have the salesperson put a dab of the color on the paint chip or the color you brought with you, and then dry it. That's why retailers keep hair dryers handy.
Consumer Reports is an independent, non-profit organization dedicated to helping consumers. We make it easy to buy the right product from a variety of retailers. Clicking a retailer link will take you to that retailer's website to shop. When you shop through retailer links on our site, we may earn an affiliate commission – 100% of the fees we collect are used to support our mission.
Learn more.
Our service is unbiased: retailers can't influence placement. All prices are subject to change.