When you shop through retailer links on our site, we may earn affiliate commissions. 100% of the fees we collect are used to support our nonprofit mission.
Learn more.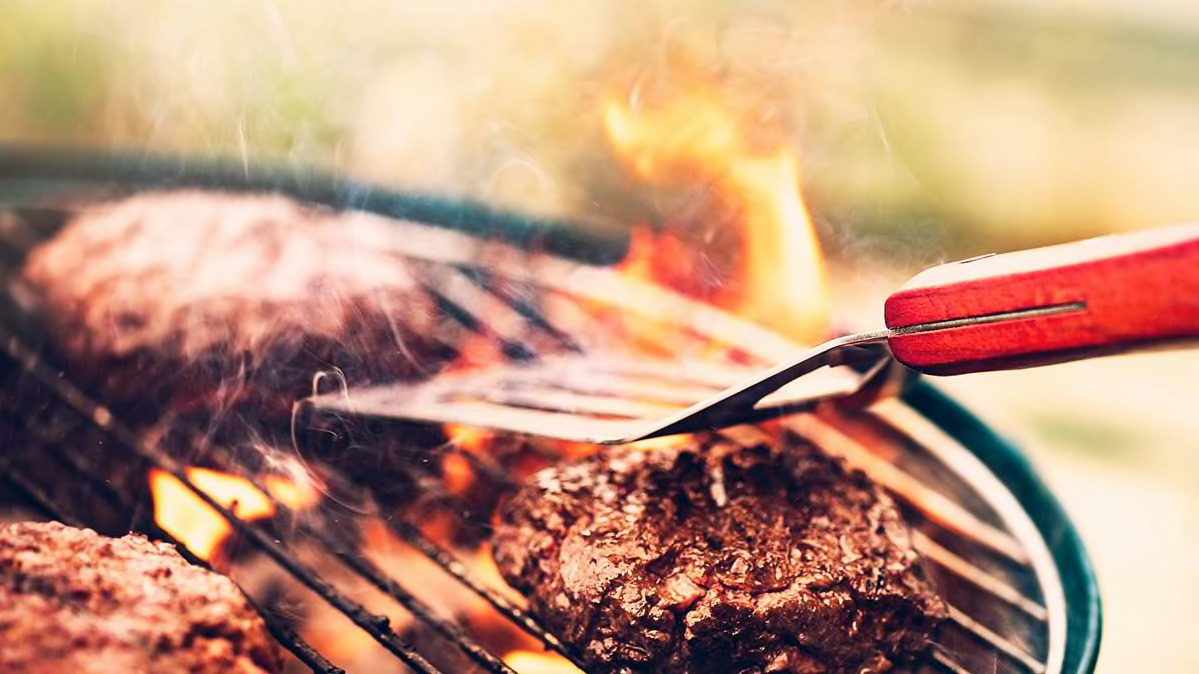 For more than 30 years, the Big Green Egg was the only widely available kamado-style charcoal grill. In that time, this grill developed a cultlike following, and it's easy to see why.
Its thick ceramic walls, airtight design, and highly adjustable dampers combine to create a cooker that can produce a rip-roaring fire for searing steaks, or slow-burn coals to gently smoke pork butts or brisket—with no need for the user to add extra charcoal or even fidget with the dampers.
The Egg, like most kamado grills, is positioned as a combination charcoal grill, smoker, and outdoor oven.
But it seems that fans of the Egg—self-proclaimed Eggheads—haven't been the only ones to take notice of this kamado grill's many virtues.
In recent years, there has been a proliferation of Egg-inspired kamado cookers showing up at wholesale clubs, home centers, and hardware stores.
"We've seen close to a dozen new kamado grills come on the market," says Mark Allwood, a market analyst who oversees gas and charcoal grills for Consumer Reports. "Most of these models are shaped like the Egg, but each has unique features that manufacturers claim make it superior to the competition."
Prices for kamado grills range from $300 to nearly $2,000, and we've seen models with metal exteriors, side shelves, extra dampers, and a whole host of options. The large Egg, Big Green Egg's top seller, retails for about $1,200 when equipped with basics such as locking wheels.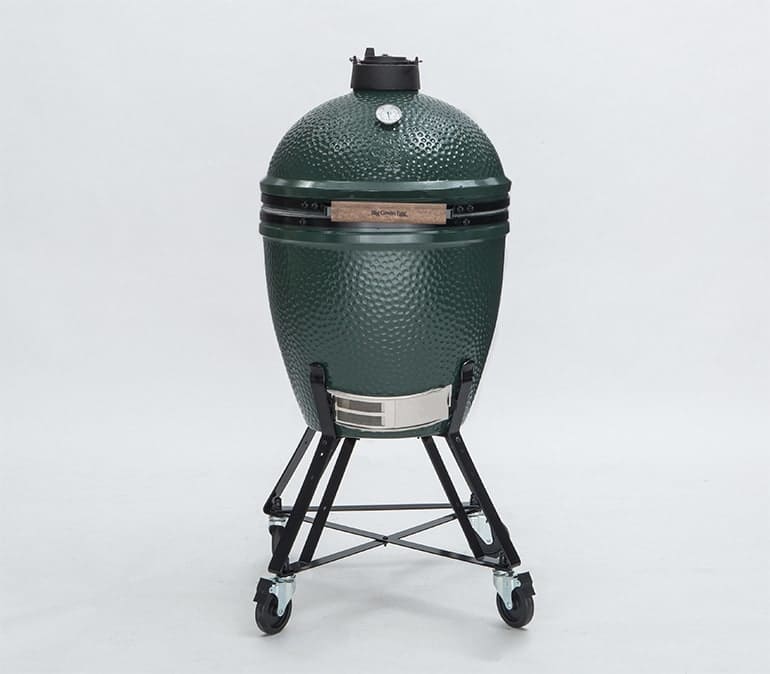 But can these Egg-inspired alternatives really cook as well as the original? Consumer Reports tested eight kamado grills, including the Big Green Egg, as well as models from Char-Broil, Kamado Joe, Weber, and others. Chief among their similarities is that any of the eight kamados we tested can make great food. (We test high-heat cooking with pizza and low-heat cooking with pulled pork shoulder.)
But we also found some big differences in how easy each grill is to use and control. Some require constant adjustments to fine-tune temperature; others can be set and left alone for hours, which is exactly what you want when you're cooking a brisket.
Our grill buying guide is a great place to start if you want to understand the differences between kamado and traditional charcoal grills. CR members can also browse our comprehensive ratings of gas, charcoal, and kamado grills, and read on for ratings and reviews of three of the top kamado grills from our tests.