When you shop through retailer links on our site, we may earn affiliate commissions. 100% of the fees we collect are used to support our nonprofit mission.
Learn more.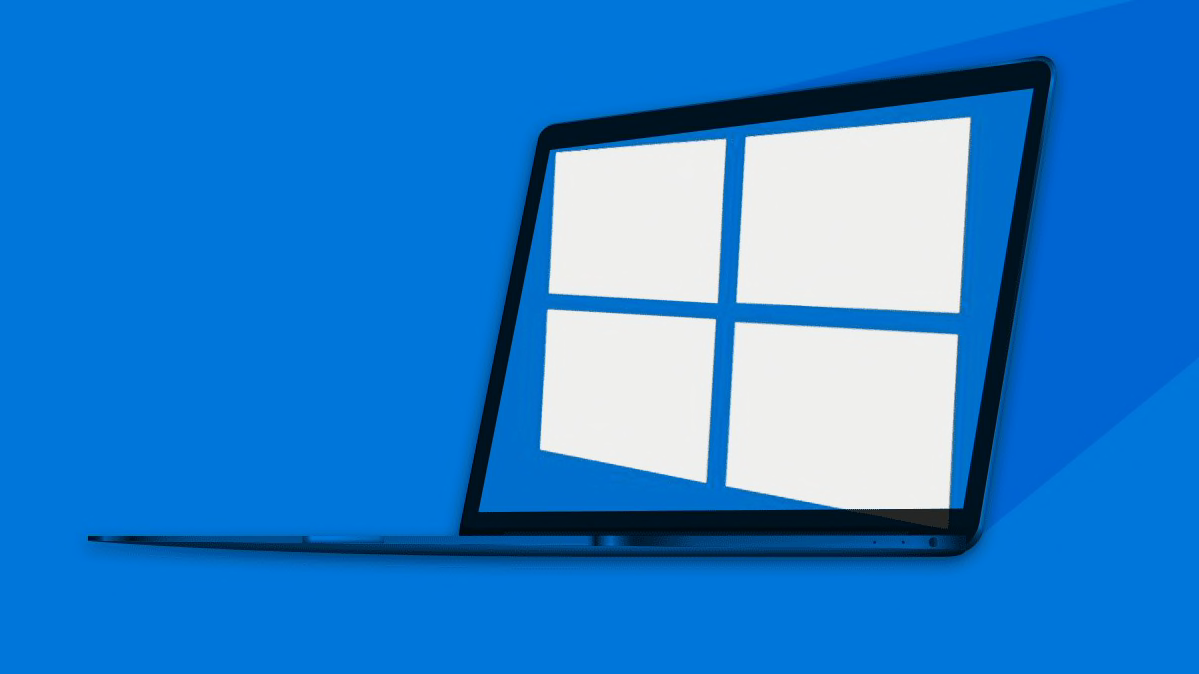 Unlike Apple fans, PC aficionados have a wide range of options when it comes to choosing a laptop.

Companies like Acer, Asus, LG, and Samsung make Windows-based laptops with powerful processors and enough memory to support demanding apps like Adobe Photoshop or Lightroom without slowing to a crawl.

Models known as 2-in-1s even function as tablets. They have touch screens and hinges that allow you to swivel the keyboard out of reach, which is something you can't do with an Apple MacBook. (For a Mac-like experience with a touch screen, you need an iPad.)
And given how divisive Apple's current laptop keyboard is, it may be worthwhile to see what the keyboards are like on today's best Windows laptops.
We buy and test dozens of them each year so that you know what you're getting.
Buying laptops at retail stores ensures that manufacturers won't influence our ratings by giving us hand-picked units. We then run these laptops through our labs, evaluating aspects such as battery life, display quality, and overall performance.
The following options, arranged from smaller to larger, are recommended by our testers. They're the best Windows laptops in our ratings because they aced those tests.

LG Gram 13
The LG Gram 13 is among the lightest laptops in our ratings, so light, in fact, that at 2.1 pounds, this 13-inch laptop weighs less than some 10- to 11-inch laptops.
But just because it's light doesn't mean it's a lightweight. You'll find an Intel Core i5 processor, 8GB of memory, and 256GB of solid state storage inside. The biggest concession to its small size is the lack of a dedicated graphics card, which would be useful for things like playing video games at very high settings and quickly rendering high-res video.
While those cards are more common in laptops today (thanks in part to Nvidia's efforts to create smaller, more energy-efficient options), you can still happily browse the web or work inside productivity apps like Word or Excel without one.
Because it's so thin and light, the LG Gram 13 could be the ideal Windows laptop for someone who values portability above all else. Yes, you'll have enough power to actually get work done, and you won't mind tucking the thing into your bag when you've wrapped up for the day.
Asus ZenBook S
This is a 14-inch notebook that scored well in all of our tests, combining solid performance and long battery life in a lightweight build.
You'll find an Intel Core i7 processor, 8GB of memory, and 256GB of solid state storage, which are just about the hallmarks of a top-of-the-line laptop here in mid-2019 (though 16GB of memory would have been icing on the cake). There's even a dedicated Nvidia graphics card, which is useful for playing today's hit games at high settings, sure, but can also help cut down the amount of time you're, say, waiting for high-res video to render.
Another aspect of this laptop that our testers liked was the presence of three USB ports, broken down into two USB-C ports (for connecting the power cord and newer accessories) and one older USB-A port (for connecting older devices you may have, like a mouse and printer). Laptops as thin as this one sometimes skimp out on the number of ports, forcing you to buy additional dongles or adapters if you have several accessories.

MSI Prestige
This 14-inch notebook is among the fastest models we've tested, which is what you'd expect from a model marketed to gamers.
Of course, you don't need to be a gamer to get a lot out of this laptop. It has an Intel Core i7 processor, 16GB of memory, and 256GB of solid state storage. Again, those are all top-notch specs, and the inclusion of 16GB of memory means you can have more browser tabs and apps open at once before the computer starts to slow down. There's also a dedicated Nvidia graphics card, so you'll have no trouble rendering high-res video one minute and then playing "Apex Legends" the next.
The battery life here is a little shorter (about 9 hours) than other laptops on this list, but that comes with the territory when dealing with gaming laptops. The four USB ports (two USB-C and two USB-A) may help cushion that blow.

Samsung Notebook 9 Pen
You'll have a hard time finding a better 15-inch Windows-based laptop than this 2-in-1 convertible from Samsung. As you might guess from the name, it includes a stylus, which you can use with the touch screen to take digital "handwritten" notes using popular apps like Microsoft OneNote and Evernote.
It includes an Intel Core i7 processor, 16GB of memory, and a 1 terabyte solid state drive. That's a huge amount of space for a solid state drive, and it means you're less likely to have to resort to cloud storage, or micromanage the number of large files you have, than with a 128GB or 256GB drive. There's also a dedicated Nvidia graphics card, which as noted is useful for playing games and for speeding up certain demanding tasks like rendering high-res video.
Battery life isn't bad, either, at a little more than 11 hours. And while the laptop itself only has three USB-C ports, Samsung includes an adapter in the box for connecting older USB-A devices.

Acer Nitro 5
Another gaming-oriented laptop, this 17-inch notebook could be a good choice for someone who wants to treat his or her laptop as an all-in-one productivity and entertainment device. With a screen so large it's equally adept at handling spreadsheets as it is showing Netflix and YouTube, it comes with enough power to make short work of even the most demanding tasks, like rendering high-res video.
That's because there's an Intel Core i5 processor, 8GB of memory, a 512GB solid state drive, and an Nvidia graphics card. While the i5 and 8GB of memory are a notch below some of the other laptops featured in this list, this laptop costs several hundred dollars less.
Ports? This has ports! With four USB-A ports and one USB-C port, you'll have no trouble connecting devices like a mouse, printers, and thumb drives.