When you shop through retailer links on our site, we may earn affiliate commissions. 100% of the fees we collect are used to support our nonprofit mission.
Learn more.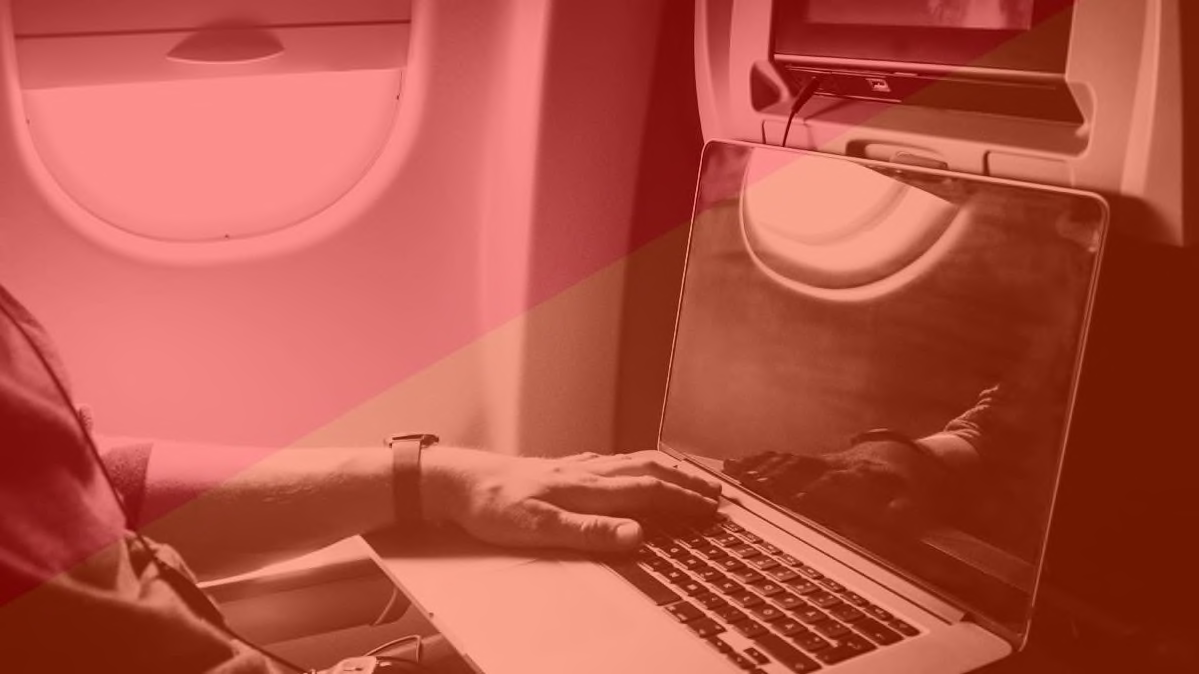 The Federal Aviation Administration has issued a warning to passengers and airlines that certain previous-generation 15-inch Macbook Pro laptops, which were recalled in late June, won't be allowed onboard or in checked luggage because of the risk of a fire from the device's lithium-ion battery.
Together with the Consumer Product Safety Commission, Apple issued a recall for 432,000 of the computers in late June, following 17 reports of minor property damage, five reports of minor burns, and one report of smoke inhalation. The company will install a free replacement battery.
"The FAA is aware of the recalled batteries that are used in some Apple MacBook Pro laptops," an FAA spokesperson said by email in response to a CR inquiry. "In early July, we alerted airlines about the recall, and we informed the public."
Not sure if your laptop is affected? The recalled devices are 15.4-inch MacBook Pro laptops with Retina screens sold between September 2015 and Februrary 2017. The computers are equipped with 2.2- to 2.5-gigahertz processors, 256 gigabytes to 1 terabyte of solid-state storage, two Thunderbolt 2 ports, two USB 3 ports, and one HDMI port.
To see which 15-inch MacBook Pro you have, choose "About This Mac" from the Apple Menu () in the upper-left corner of your screen. The recalled model is "MacBook Pro (Retina, 15-inch, Mid 2015)." If you have one, enter your computer's serial number on Apple's site to see whether it requires a free battery replacement. If so, whether you plan to travel or not, return it to Apple as soon as possible to have the battery replaced. You can reach the company by calling 800-692-7753 or contacting Apple Support.
"It may be annoying and inconvenient, but there are simple, logical reasons why you should abide by FAA guidelines," says James Dickerson, chief scientific officer for Consumer Reports. "If a battery goes into thermal runaway, there's the potential for fire, and everyone knows that a fire on an airplane equals 'bad.' "

Dickerson adds that recalled laptops aren't safe at home, either, and urges MacBook Pro owners to get the battery replaced as soon as possible.
Under the terms of a 2016 FAA Safety Alert, passengers aren't allowed to carry devices with recalled lithium-ion batteries onboard or in checked luggage unless they've been repaired or replaced by the manufacturer. Guidelines about batteries and other hazardous materials are available on the FAA's Packsafe website.
In 2016 the agency banned passengers from carrying recalled Samsung Note7 smartphones onto planes because of the danger from defective batteries.
Lithium-ion batteries pose a special hazard in checked baggage on airplanes, pilot and aviation consultant John Cox has explained to Consumer Reports, because the halon fire suppression system found in the cargo holds of many airplanes won't put out a Li-ion battery fire. Inside the cabin, he says, a battery fire is best extinguished with a large amount of water.