When you shop through retailer links on our site, we may earn affiliate commissions. 100% of the fees we collect are used to support our nonprofit mission.
Learn more.
TV shoppers looking for a bargain in the past few years have increasingly embraced some newer TV brands, most notably Hisense and TCL, two very large Chinese TV manufacturers.
The initial lure of both brands was a low price for decent performance and a nice array of features. But those brands have also been building higher-end TVs.
This year in particular both companies are targeting consumers willing to spend more for a top-performing TV. The new sets the brands unveiled at the 2018 CES trade show in Las Vegas this week have some step-up features that will find them competing with premium models from better-known players such as LG, Samsung, and Sony, though presumably for a bit less money. (Little pricing information has been released so far.)
Both Hisense and TCL have been on the rise globally for several years now. According to IHS Markit, a financial analysis firm, they are now among the world's top 10 LCD TV brands.
TCL is pushing to become the No. 3 TV brand here in the U.S., behind Samsung and Vizio. Hisense isn't quite as close, but it also controls the Sharp TV brand here in the U.S.
"Both companies have become much more aggressive in the U.S. market over the past year," says Deirdre Kennedy, senior analyst at retail market research firm Gap Intelligence. "But TCL in particular has been able to greatly increase its presence at large national retailers in 2017, in large part due to its arrival in Best Buy stores for the first time, and double its presence at Target and Walmart."
Here's a quick look at what each company has in store for consumers in 2018.
Hisense: Quantum Dots, Local Dimming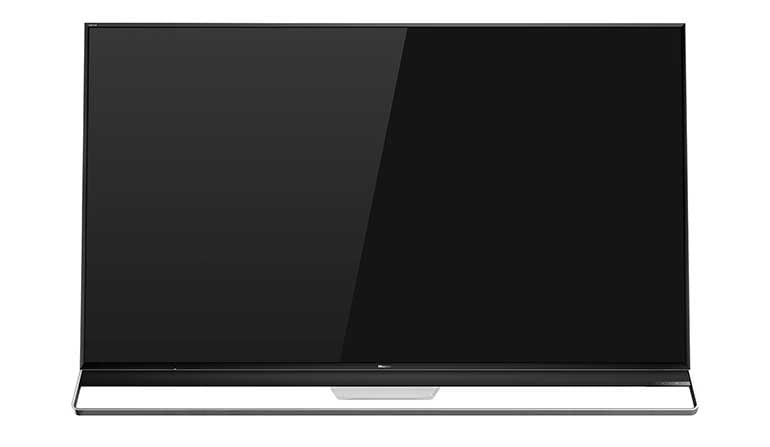 Since 2017 Hisense's flagship Ultra High Definition TVs have used a variety of technologies found in the most advanced LCD TVs in the industry. That includes quantum dot displays for a wider palette of colors, as well as support for both HDR10 and Dolby Vision high dynamic range (HDR) formats. (HDR pumps up the TV's ability to display the brightest whites and deepest blacks in an image, providing greater contrast.)
This year, Hisense's top model, the H10E, adds full-array LED backlighting with local dimming and support for multiple popular voice-control platforms.
Local dimming can help the TV exert more control over brightness and contrast by dividing backlight sections into zones that can be independently dimmed and darkened. The company says the flagship set will have more than 1,000 dimmable zones, which is as many as we've seen on any TV so far.
Hisense is also adopting Google's Android TV platform for its flagship set, so it has the Google Assistant voice-enabled digital assistant. And the television is compatible with Amazon's counterpart, Alexa.
Right now the H10E will be available only in a 75-inch screen size, but the company says there will probably be a 65-inch version later in the year.
The H10E is the flagship, but it isn't the only high-end TV in Hisense's 2018 product lineup. The H9E is an edge-lit set that uses Hisense's own smart-TV platform but is compatible with Alexa. The set is available in a wide range of sizes. The H9E Plus model is an Android TV with both Google Assistant and Alexa; 55- and 65-inch versions are available. Hisense didn't release most prices at CES but did say it expects the 55-inch H9E Plus to sell for less than $700.
So are Hisense TVs worth considering? Lately, Hisense TVs have generally done well in our TV ratings. We didn't buy the H10D flagship last year, but the other models we tested typically had very good high-definition picture quality and very good UHD performance.
TCL: Roku TV Smarts, Local Dimming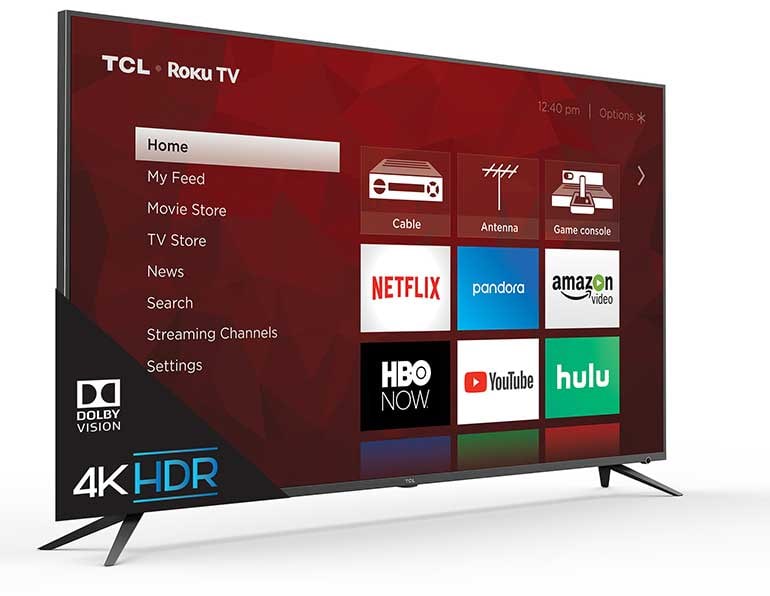 Many TCL sets also did very well in our ratings in 2017, though the brand was a somewhat less consistent performer than Hisense overall.
This year there are two new TCL series. At the top of the lineup are the 6 Series sets, which feature full-array backlights with local dimming, as well as support for both HDR10 and Dolby Vision HDR. These will be available in 55- and 65-inch screen sizes.
TCL says the 55-inch set has 96 local dimming zones and the 65-inch set has 120 zones. That's far less than the 1,000 or more zones that Hisense—and Samsung—top-tier sets claim. But that may not matter for most consumers if TCL's sets end up priced significantly lower than those TVs.
The 6 Series models have a new enhanced Roku TV remote with voice search. Many Roku TVs will get their own digital voice assistant—called the Roku Entertainment Assistant—later this year as part of a firmware update.
TCL also has a new 5 Series, with screen sizes ranging from 43 to 65 inches. It has many of the same features, though apparently not the local dimming feature.
We'll be buying many of these new TVs this year and bringing them into our TV labs for a full evaluation to see whether you are truly able to get higher levels of performance—especially HDR—at a lower price than what's offered by the major brands.
Editor's Note: This article has been updated with some pricing information.