TV Trends to Watch in 2021
This year consumers will see larger and cheaper 4K TVs, more LCD sets with mini-LED backlights, and 8K sets from more brands As we step into the new year, a few major developments are shaping up in the TV world. In 2021, television shoppers can expect to see more companies offering 8K TVs—not that consumers are asking for them—and some new developments in LCD TV technology that can help the sets address some inherent weaknesses of the technology.
We also expect at least one or two more TV brands to offer OLED TVs sometime next year.
But for consumers, perhaps the most important trend is that TVs will keep getting bigger and cheaper.
How big is big? Last year we saw 65-inch TVs become a very popular screen size, and in 2021 analysts expect that a rising number of 75- to 85-inch models will be offered, at prices that might be within reach for many shoppers willing to splurge. These have been pretty unusual until now.
TV Screens Get Bigger—and Cheaper
Remember when a 50-inch TV seemed gigantic? Well, TVs with 65-inch screens are now commonplace. In 2021, industry experts expect prices on these larger sets to drop, and for more people to buy them.
"Due to the pandemic, there was an increase in the share of below-55-inch sets in 2020 as people bought TVs for secondary locations in the house, such as bedrooms or home offices," says Paul Gagnon, senior research director, consumer devices at market research firm Omdia. "But we expect a strong surge in sales of larger sizes in 2021."
In fact, the company expects 60- to 69-inch TVs—mainly 65-inch sets—to account for 18 percent of sales in 2021, up from just 12 percent in 2018. Omdia also projects that the share of even bigger TVs, 70 inches and larger, will grow from 6 percent in 2019 to more than 10 percent in 2021.
A big reason is the expansion of manufacturing plants, especially new "gen-10.5 LCD fabs," Gagnon says. That's industry slang for factories optimized for making very large LCD sheets, called motherglass, from which TV display panels are cut. The new manufacturing facilities "have been the big driver for price drops in 65- and 75-inch TVs," Gagnon says.
Shoppers are already seeing more big sets in stores, says Deirdre Kennedy, business director at the retail market research firm Gap Intelligence. "By the end of 2020, 65-inch models had firmly supplanted 55-inch sets as the most prevalent screen size consumers now see in stores."
Mini-LEDs Help LCD TVs Get Better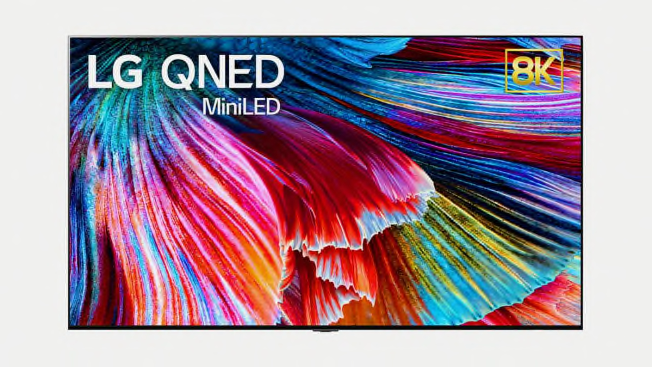 For the past few years, OLED TVs from LG and Sony have topped our ratings, but LED/LCD sets make up the bulk of TVs in homes, mainly because they can be less expensive. And LCD sets are getting better every year.
This year, we think one big breakthrough in LCD TVs will be the use of "mini LED" backlights by several TV brands, including LG, Samsung, and TCL.
In an LCD set, the backlights are always on, and the pixels in front of them open and close to let through the right amount of light for each scene. But in very dark scenes, some light always manages to leak through. This can make black tones look gray, and it can create halos around light objects that appear against a dark background.
OLEDs don't have that problem because there's no backlight. Individual pixels emit their own light and can be turned off completely, so dark areas of the picture can be truly black.
In recent years, we've seen more TV brands use full-array LED backlights in their better models, to address the problem. LEDs are arranged across the entire back of the panel rather than just on the edges as in many TVs. That's combined with a feature called local dimming, where the LEDs are divided into zones that can be separately illuminated or darkened. The result is that dark areas look darker, and you're less likely to see halos.
Now, the use of mini-LEDs in the backlight is taking that technology one step further. The basic idea is that by shrinking the size of the LEDs, you can use more of them packed together into the same area, so these sets can boast thousands of mini-LEDs behind the LCD panel. These, too, are divided into dimmable zones, but because the LEDs are smaller, there can be a greater number of zones, and they can be controlled more precisely to help improve contrast and black levels and reduce halos.
The concept isn't entirely new. We tested the first model, a flagship 8-series TV from TCL, back in 2019. Last year the feature was also rolled out to the company's 6-series sets such as the 65Q825 and 65R635. All these models have done well in our ratings, with top-notch HDR performance.
This year, we expect to see more manufacturers embrace the technology. In fact, just last week LG announced it would be using mini-LEDs in a new series of higher-end "QNED" LCD TVs that combine its NanoCell technology with quantum dots, resulting, the company claims, in improved color, greater contrast, and increased brightness.
This week, Samsung said it will be joining the mini-LED club in 2021, with a series of premium "Neo QLED" 4K and 8K sets.
At CES next week, we expect a few more companies to announce plans to offer TVs with mini-LEDs in 2021. "Mini-LED backlights for LCD TVs are a definite improvement for overall picture quality, especially for HDR," says Omdia's Gagnon. "But they are certainly more expensive, and often paired with other premium-tier tech like quantum dots," so he expects they'll be found mainly in pricier models.
We will also hear more about another promising LED technology, which has the potential to truly match OLED performance. It's called Micro LED, and it's primarily being championed by Samsung right now. (Sony also has a Micro LED technology, called Crystal LED, that used in commercial video walls.) With Micro LED sets, there's no longer a need for a separate backlight; every pixel is made up of tiny LED sub-pixels that give off their own light. That means each pixel can be turned on or off, just like in an OLED set. The system is modular, so TVs can be made in various screen sizes and shapes.
The technology is still being developed and so far, it's been mainly used in commercial applications. But just this week Samsung confirmed that by the end of the year it will offer consumer Micro LED TVs in 110- and 99-inch screen sizes, as well as smaller ones. Expect them to be expensive.
HDR Gets Better and Brighter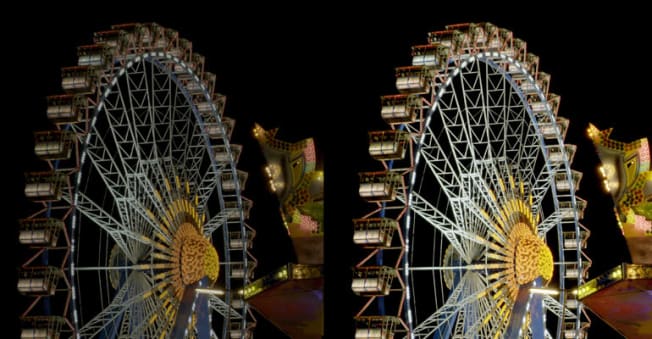 High dynamic range (HDR) has been a hot TV topic for the past few years, and it will be again in 2021. But while many manufacturers tout HDR capability in their 4K TVs, there's no way for a shopper to judge how well a set will handle HDR just by looking at it in the store.
Many sets don't have the brightness, black levels, or video processing ability to really show off HDR programs to their full effect.
In our labs, Consumer Reports testers have found that it's mainly been pricier TVs that have been able to deliver an effective HDR experience.
"In 2021, we're hoping that more 4K TVs will be able to reproduce the enhanced brightness range and nuanced shadow detail that the best HDR content requires," says Claudio Ciacci, who heads TV testing at CR.
Several manufacturers are likely to promote TVs with peak brightness levels significantly higher than the 1,000 nits typically required for top HDR performance.
But numbers don't tell the whole story. Consumer Reports has created special HDR test patterns and video content that can help reveal how well a TV really performs when playing HDR movies and TV shows.
CR's TV ratings, available to members, have a separate HDR column, so you can see at a glance how well a model does with this new feature. And we describe HDR effectiveness more fully in the detailed test results for each model.
While 8K TVs made their debut at CES 2019, they've so far been a minuscule portion of TV sales. One reason is that the extra detail you get with these TVs—which have 33 million pixels, compared with 8 million in a 4K set—is mainly evident in very large TVs, which have carried hefty price tags.
This year, we expect to see more 8K sets from more brands, in screen sizes starting at 65 inches.
While all those millions of extra pixels promise sharper, more detailed images than what you can currently get with 4K UHD TVs, that doesn't mean an 8K set makes sense for most people.
First off, in 2021, 8K sets are still going to be very expensive compared with 4K TVs, which can cost just a few hundred dollars.
Even if you have an unlimited budget, not everyone will notice the difference between 8K and 4K on a living room television at a normal seating distance.
In addition, you won't find any native 8K content to watch on one of these sets, at least for a while. A handful of movies have been shot in 8K, and some high-profile events, such as the coming Summer Olympics in Tokyo, will be shot in 8K.
But it's still not clear how that 8K material will make its way to your television. Most broadcasters still haven't moved beyond 1080p high-definition video, as they struggle with the bandwidth requirements of sending 4K through their pipes. Forget about receiving 8K from your cable company any time soon.
As we noted above, this year we're expecting to hear a lot more about "Next-Gen TV," the term for the next generation of over-the-air TV signals, technically called ATSC 3.0, that you can pick up with an antenna.
This technology can carry a lot more data than the older ATSC 1.0 standard, so broadcasters will be able to offer ultra-high definition (4K) programs and movies with HDR—something not possible with regular over-the-air broadcasts.
Another advantage is that the new standard is IP (internet protocol)-based, so it can carry internet content alongside traditional TV broadcasts. That's allowing some broadcasters to offer over-the-air TV plans that marry traditional over-the-air TV channels with a handful of lifestyle networks you'd typically get from a cable TV company or streaming service such as Sling TV or YouTube TV.
With Next-Gen TV, you may also be able to get TV shows and other content on smartphones, tablets, and even in moving vehicles. Broadcasters are also promising improvements in emergency and weather alert systems.
The roll-out started in earnest last year, but was delayed by the COVID pandemic. "I would expect ATSC 3.0 to reach about half of the U.S. population by next summer, which is excellent progress," says Madeleine Noland, the president of ATSC, an organization that develops technical standards for television.
To receive these new TV signals, though, your TV will need an ATSC 3.0 tuner, since these new signals won't work with the tuners found in almost all current TVs. (You can use your current antenna, however.) Only a very few TV models last year included ATSC 3.0 tuners, and it's still not clear how many new 2021 sets will have them.
At CES, we're expecting to find out more about how many sets will have these new tuners, and when converters that let older sets receive these new signals will be available for consumers.
If you've wanted an OLED TV, until very recently you had two brands to choose between: LG and Sony. But more brands are starting to edge into the market.
In 2019, we tested the first OLED TV from Skyworth, which didn't earn very high scores. Then, last year Vizio entered the market with two 4K OLED TVs. We tested both sets—the 55-inch Vizio OLED55-H1 and the 65-inch Vizio OLED65-H1—and they performed very well, though their HDR performance didn't match the LG or Sony sets'.
In 2021, we're expecting to see one or two more brands offer OLEDs. One could be Konka, a large Chinese company that had intended to sell its first OLED TVs here in the U.S. in 2020, but held back once the pandemic hit. Skyworth, which is also a big Chinese manufacturer, could also make a renewed effort to make headway with its OLED TVs here in the U.S.
We'll be meeting with both companies—and others—during CES to get more information on their 2021 TV lineups.
When it comes to buying a new TV, it's not easy keeping track of the sometimes confusing terminology. From 4K to OLED, Consumer Reports expert Jim Willcox explains to "Consumer 101" TV show host Jack Rico what consumers need to know.