When you shop through retailer links on our site, we may earn affiliate commissions. 100% of the fees we collect are used to support our nonprofit mission.
Learn more.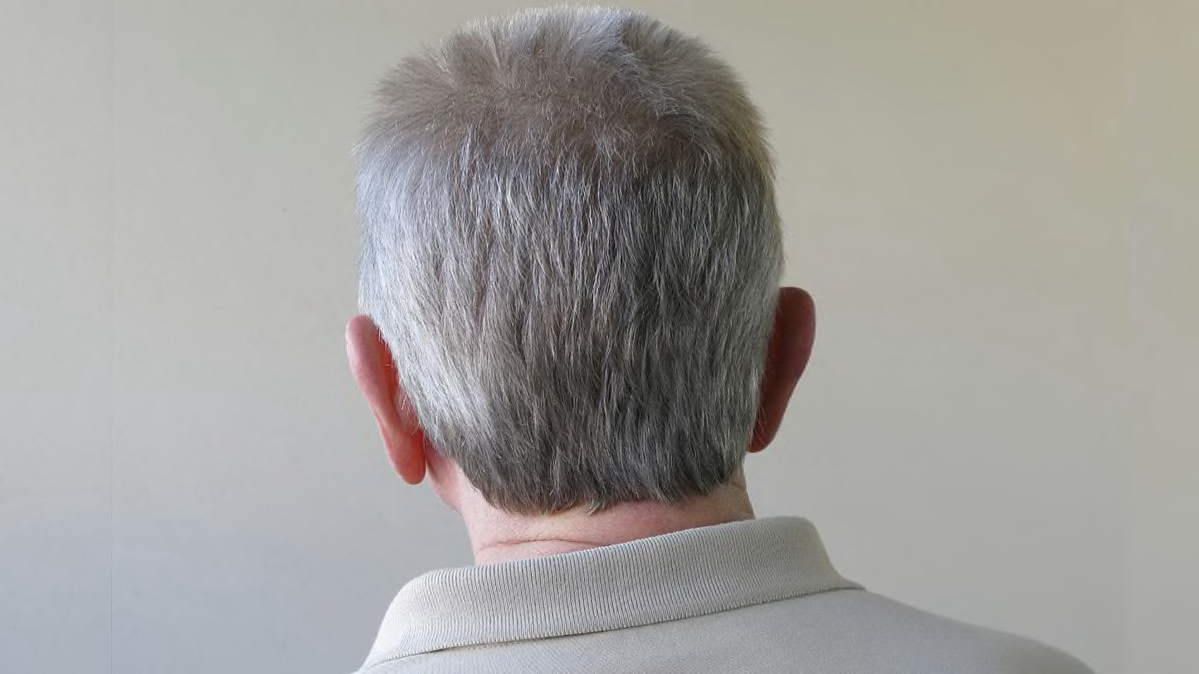 Update: On Nov. 30, the Combe company requested a hearing on the FDA's decision to ban lead acetate as a color additive, claiming it is safe. As a consequence, the proposed Dec. 3 ban will not go into effect until the FDA makes a final decision.
Last February the advocacy division of Consumer Reports and a coalition of consumer, public health, and environmental watchdog groups delivered a petition to the Food and Drug Administration, demanding a ban on a dangerous lead compound found in some hair dyes.
The FDA announced this week it would grant the request and no longer allow the compound, lead acetate, to be used in hair-coloring products.
But hair-dye in packaging that lists lead acetate as an ingredient is still available on store shelves—confirmed by CR in two chain pharmacies in New York City and online from major retailers. The ban officially goes into effect on Dec. 3.
"We couldn't believe it was the 21st century and lead acetate—a dangerous neurotoxin—was still allowed for use in hair dye," says William Wallace, senior policy analyst at Consumers Union, the advocacy division of Consumer Reports. "The decision by the FDA is the latest step toward getting lead out of products so it doesn't harm consumers."
Lead acetate has been a key ingredient in what are called progressive hair dyes, such as Grecian Formula and Youthair. These dyes, typically targeted at men, are applied over time for a gradual coloring effect as opposed to typical single-use dyes.
The FDA cited the broad consensus that there is no safe level of lead exposure, and noted that the approval of lead acetate as a coloring agent in the first place was based on a 1980 study that included "deficiencies."
"We now know that the approved use of lead acetate in adult hair dyes no longer meets our safety standard," the FDA commissioner, Scott Gottlieb, said in a statement. "Lead exposure can have serious adverse effects on human health, including for children, who may be particularly vulnerable. Moreover, there are alternative color additives for hair-coloring products that consumers can use that do not contain lead as an ingredient."
The History of a Dangerous Dye
Lead is a well-known neurotoxin, known to cause significant neurocognitive and developmental problems in children, as well as problems with memory, muscle pain, and high blood pressure in adults. Many products containing lead have been gradually eliminated from the market—some after pressure from Consumer Reports.
"We've had good luck going after lead in other contexts, like pesticides and animal feed," says Michael Hansen, senior scientist for Consumers Union, "so it made a lot of sense for us to advocate for the banning of lead acetate in hair dye."
The initial justification for lead acetate's approval as a coloring agent hinged largely on the fact that progressive hair dyes aren't intended to come in contact with your skin, and shampooing after use would mitigate any dangers. Hansen says this ignored the peripheral contact the dye can have with your hands and scalp. Lead residue can also be left on hair dryers, brushes, and bathroom surfaces.
Last year's petition, which was sent with the Environmental Defense Fund, the Natural Resources Defense Council, and other groups, provided data to show that lead acetate in hair dye fails to come with a "reasonable certainty that no harm will result from the intended use," as required for a color additive to be considered safe under the FDA's regulations. The groups also cited a case study from 2014 that showed extremely elevated levels of lead in the blood of a man who had used Grecian Formula on his beard—an unapproved use—as well as tingling and numbness in his hands and feet.
The petition also referenced research from Canada's federal health agency, which stated its results "showed that relatively small incremental exposures, such as those which would occur with regular use of hair dyes containing lead acetate, could result in the accumulation of potentially harmful body burdens of lead."
Canada banned lead acetate as a coloring agent in 2008.
Getting Lead Acetate Off the Shelves
According to the FDA's announcement, "some manufacturers have already begun to reformulate their products with another color additive that does not contain lead, bismuth citrate."
Combe, the manufacturer of Grecian Formula, said it no longer uses lead acetate. "While Combe disagrees with the FDA's analysis of the color additive petition, we note that neither Grecian Formula nor any other hair-coloring product manufactured or distributed by Combe contains lead acetate," Tony Santini, senior vice president/general counsel, said in a statement to CR. "The FDA's proposed rule will therefore have no impact on Combe."
That said, old inventory may still be on the market until the ban takes effect at the beginning of December.
CR confirmed that Grecian Formula containing lead acetate still remains on some store shelves and online, however, as does Youthair. We found Grecian Formula listing lead acetate as an ingredient for sale in a Walgreens and a Rite Aid in New York City, as well as online from Walmart and Amazon.
Santini said that it must be "old product" and that the Combe company would look into it. Youthair didn't respond to a request for comment by press time.
The FDA is "exercising enforcement discretion" for the next 12 months on this new rule, giving manufacturers time to reformulate their products.
What's Next?
Consumer Reports' advocates would like to see the FDA continue to crack down on hazardous ingredients—including lead—that are still found in cosmetics like lipstick.
The agency issued draft guidelines for the industry in December 2016 that proposed to limit lead content in lipstick to 10 parts per million, but the limit hasn't been finalized, according to Wallace.
"There are products still on the market with ingredients where safety is in doubt," he says. "We're hoping the federal government intends to review these next."